Beyond a certain hit song by George Ezra and a certain hit film by Wes Anderson, Budapest (pronounced 'boo-da-pesht') figures little in our cultural imagination — surely a mistake, for this underrated city is an absolute marvel that will have you enchanted for days on end. While we could hit you with a slew of puns to describe the Hungarian capital, we'll surely be better off sharing some insights into this Central European treasure!

Expectation: Budapest is dripping pastel a la The Grand Budapest Hotel
How splendid it would be if Wes Anderson's pastel wonderland was real. Unfortunately, for all its creamy, multi-tiered confectionary sweetness, the Grand Budapest Hotel does not actually exist. Rather, it is an inspired amalgamation of various classic hotels built in the 1920s and 30s, with the main reference for the hotel being the Grandhotel Pupp, located in the charming spa town of Karlovy Vary (Carlsbad), the Czech Republic.
The hotel's name is hence also a misnomer since it is situated in the fictional nation of Zubrowka. The movie may be aesthetically pleasing, but Anderson's filmic reality makes for a poor yardstick to measure Budapest with. After all, only the movie's funicular was modelled after its real-life counterpart, the Buda Castle Funicular.
Reality: It has rough and rugged urban ruins … in its coolest neighbourhood!
Neither perfectly stylised nor daintily delicate, the complex of ruin pubs, garden bars, food trucks and hipster art enclaves residing in the Jewish Quarter is Budapest's gritty capital of cool. As the pulsing heart of the city's nightlife, you'll never imagine it was once the site of a Jewish ghetto set up during the Holocaust.
Although the area's bombed-out buildings have since been revived and repurposed for use, their unpolished interiors retain an idiosyncratic, post-apocalyptic charm. At Szimpla Kert, the mecca of all ruin pubs, the unassuming front of an old factory belies a cavernous emporium stuffed with random bric-à-brac and other crazy paraphernalia, all transformed under neon lights into decor adorning makeshift bar counters and sitting areas. Have some pálinka or Unicum at this ruin pub for a night 'trip' you won't soon forget!
For a more relaxed night out, check out the tree-lined courtyard of the hostel / ruin bar Grandio, or if you're feeling peckish, grab some street food served up at KARAVÁN and its conglomeration of food caravans gathered in an abandoned lot. Brimming with street swagger, rough and tough Pest is certainly a stark contrast from the tourist-perfect attractions to be found on the Buda half of the city.
Expectation: Budapest is filled with austere Soviet-era buildings
From one end of the glamour spectrum to the other, this preconception stems mainly from the fact that the nation was part of the Eastern Bloc from the end of World War II until 1989, when the Hungarian Republic was established.
Certainly, the spectre of Budapest's communist past continues to haunt the city to this day; the towering Liberation Monument erected atop Gellért Hill is a visceral reminder of the Soviets' 'liberation' of the city following WWII. Yet, is Budapest's cityscape covered over with sombre Soviet-era buildings, like the homogeneous blocks of panelák constructed in the Petržalka borough of neighbouring Bratislava, Slovakia?
Reality: This city is pure architectural heaven
While Budapest has its fair share of grey antiseptic buildings reminiscent of its time under a socialist regime, the city is otherwise studded with architectural gems worth gushing over. Most of the city's famous landmarks were constructed in the late 19th century, sporting Gothic Revival architecture that was all the rage back then. Many can be found on the posher Buda side of things — there's the Matthias Church and the Fisherman's Bastion — while on Pest there's the iconic Hungarian Parliament Building standing stately by the Danube.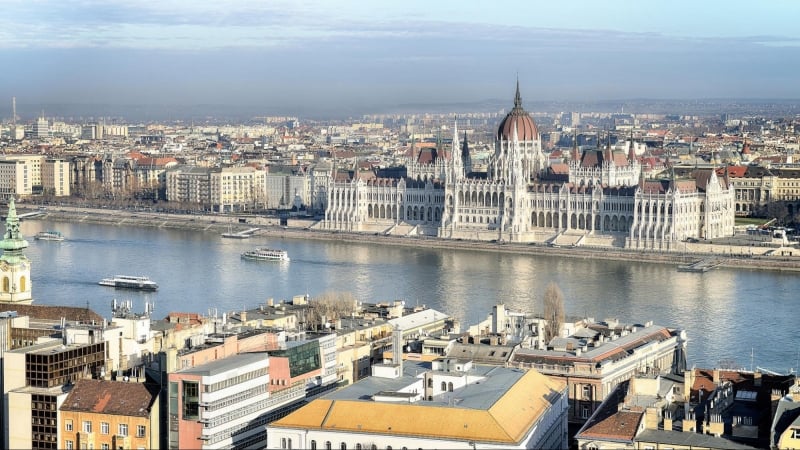 There's a whole myriad of other architectural styles to look out for: luxurious Gresham Palace is a fine example of Art Nouveau, Baroque is to be found at the Buda Castle, while the Chain Bridge sports a balanced Classicism. Even Ottoman architecture endures in the Turkish mosques and baths left in the city!
Expectation: The Széchenyi Baths are the only Insta-worthy ones in Budapest
You've probably seen them all over your Insta-feed. Taking to the curative waters of the ridiculously photogenic Széchenyi Baths is the quintessential Hungarian experience made entirely for the 'Gram. Indeed, what's not to love about this neo-Baroque complex and its contrasting shades of yellow and blue?
Reality: There are tons of other beautiful baths to choose from!
As with any popular destination the world over, Széchenyi is plagued with throngs of tourists, especially during the summer months — and sweaty bodies in communal pools is surely not an experience you'll enjoy. Instead, beat the crowd and heat at any of the many bath selections located across Budapest!
On the finer end of things, there's the sensuous Gellért Baths complex located next to the Art Nouveau Hotel Gellért, and is definitely the perfect spot for some luxury indulgence.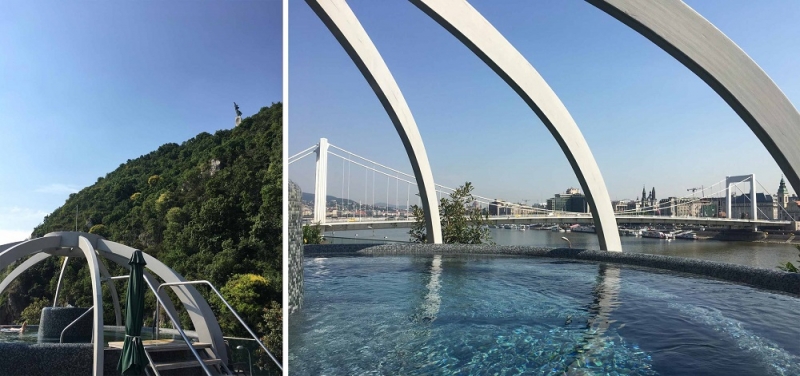 Then there's the rooftop view of the Danube at the Rudas Baths; go early in the morning and both the new wellness jacuzzi and its riverside panorama will be all yours. If not, Rudas also sports a classic Turkish bath featuring an octagonal pool and cupola.
Expectation: Public transportation is a complicated hassle
Involving a number of bus and metro transfers, the journey from the Budapest Ferenc Liszt International Airport to the city centre can be something of a nightmare for travellers, exacerbated by an unfamiliar ticket validation system and scarce language resources. How are tourists supposed to navigate Budapest's complex public transport system, whose metro lines also count among the world's oldest underground train networks?
Reality: Public transportation is a cinch, and can be a scenic journey too
With wide boulevards and arresting sights at every turn, Budapest is essentially made for walking. Even so, if you have to take public transport, any foreign system is easily conquered with a bit of research and patience, and the same goes for Budapest.
Established in 2010, the Budapesti Közlekedési Központ (Centre for Budapest Transport) and its website is a substantial resource for first-time visitors, with an increasing number of English guides popping up all over the site.
Airport transfers have also been streamlined, with dedicated shuttle buses plying their routes at increasing frequencies; if not, one public bus and one metro ride is all it takes to arrive right in the heart of Budapest. While navigating the city, its bus, metro and tram services form an incredibly comprehensive network. To figure them out, all you have to do is help yourself to the plentiful resources available!
Tip: Tram No. 2 (above) runs along the Danube river, making for an affordable yet spectacular ride as it passes by the Buda Castle complex, Parliament Building and the city's beautiful bridges!
Expectation: There's paprika in every Hungarian dish
Hungarian cuisine is almost always associated with paprika, a ground spice made from a variety of capsicum / bell pepper. After all, it is also known as Hungary's 'red gold', forms one of its main exports, and can be found virtually everywhere in Budapest's oldest indoor bazaar, the wonderful Great Market Hall (above).
The Hungarian obsession with paprika is somewhat strange, considering that the peppers are not indigenous to the region, and were brought instead from the New World following Columbus' voyage to the Americas. Even so, Hungarian paprika has since become renowned for its sweetness, owing to cooler climates during growing seasons. Indeed, it's so sweet that it's even used in cake!
Reality: Hungarian cuisine is surprisingly rich and sophisticated!
As mentioned above, paprika is a relatively recent import used to spice up Hungarian cuisine. Traditional dishes are actually part of a rich culinary heritage traced to the Hungarians' unique Magyar roots.
Beyond paprika in pörkölt (meat stew) served with nokedli (noodle dumplings), Hungarian food is a whole culinary extravaganza for you to discover. Gulyás, or goulash, may be a familiar Central European staple, but has its origins in medieval Hungary. Located close to the Parliament Building, Budapest Bisztró serves up some legendary goulash worth stopping by for.
Bread is also a staple in the Hungarian diet; a common but oh so sinful street food is deep-fried lángos served with a variety of toppings. There's also kürtös kalács, or 'chimney cake', with its cylinders of charcoal-baked bread coated in caramel and other sweets. Both can be easily found at street vendors or casual eateries.
For those with an insatiable sweet tooth, Ruszwurm in the Buda Castle district is a homely café famous for their homemade cakes and pastries. Must-try Hungarian favorites include dobos torte, or sponge cake layered with chocolate buttercream and caramel, and somlói galuska, a dessert mix containing rum, whipped cream and walnuts.
With all these heavy dishes in Hungarian cuisine, be sure to work off some of that excess with scenic strolls and walks all across Budapest!
Expectation: Hungarians are brash and uncouth horse-breeders
This stereotype derives mainly from the Hungarians' fantastic origins. While Hungary might be surrounded by Slavic nations, Hungarians are not actually Slavic, but are descended from the seven Magyar tribes that settled the Carpathian Basin in the 9th century. Hailing from the Ural Mountains, Magyar warriors were renowned for their horsemanship, with tenuous claims to Hunnic heritage and Attila's fearsome hordes.
The Hungarians' unique ancestry is also expressed in their notoriously difficult language. Closest relatives include Finnish and Estonian, but these figure more as distant cousins than blood siblings. Considering Hungary's proximity to Slavic-speaking countries, the preservation of this isolated language is remarkable indeed!
Reality: Hungarians are certainly friendly… and some make for great photo-op buddies!
Despite substantial linguistic differences, interacting with Hungarians in English should be no problem at all. Even older Hungarians who do not speak the language will try their utmost to help foreigners, especially in the metro, by way of pointing at signs or maps.
Budapest is also dotted with stone and bronze celebrities for you to take photos with. These sculptures are minor tourist attractions in their own right, and are often quirky characters or real-life historical figures, including Imre Nagy and even Ronald Reagan!
The most famous of all, however, must be the sleepy Little Princess sitting by the railings of the Danube promenade. Topped with a newspaper crown and with a bathrobe for a royal mantle, this statue makes for an interesting subject set against the Buda Castle complex and the Danube.
Other prominent local Hungarians include the Fat Policeman and the puzzled detective Lieutenant Columbo with his dog, Dog. Then there's the sombre Shoes on the Danube Bank Monument, and the mysterious figure of Anonymous, sitting hooded by the Vajdahunyad Castle in City Park.
As you may have well noticed by now, Budapest is a city of interesting contrasts. Nestled between the traditional and the modern, the rustic and the grandiloquent, sporting a tongue-in-cheek humour alongside a stately charm, the Hungarian capital resists any easy categorisation of its inimitable beauty.
Hungary for more of its buda-ful sights? Pest get on to planning a trip then!