Last month, Thailand announced its gradual reopening to foreigners through a phased approach, and that the nation would start welcoming foreign tourists at the start of August. Although things are really looking up for the Land of Smiles, their national government announced late last month that they will be extending their Emergency Decree until 31 August 2020. 
That would mean that hopeful foreign tourists need to wait a little bit more until the Thai government itself is confident that they are ready to restart international tourism. According to the Royal Thai Gazette, the Thai government deemed the extension necessary to prevent a second wave of COVID-19 infections. As of writing, Thailand will only be welcoming foreigners travelling for essential purposes into their kingdom. To see a specified list of these types of foreign travellers, along with entry requirements, click here.
Note: On 22 July, four categories of foreigners were added to the list: foreigners participating in trade fairs in Thailand, foreign film crews, foreign workers from Cambodia, Laos, and Myanmar in the food and construction industries, and foreign visitors in medical and wellness services.
Meanwhile, the Thai government reminds both locals and foreigners to maintain social distancing rules and adhere to safety routines. These include using personal utensils at public eateries, refraining from hugging the elderly or vulnerable individuals, and greeting each other with a Wai (Thai greeting) from a safe distance of one to two metres. 
Thailand has the highest recovery rating in the world, according to the global survey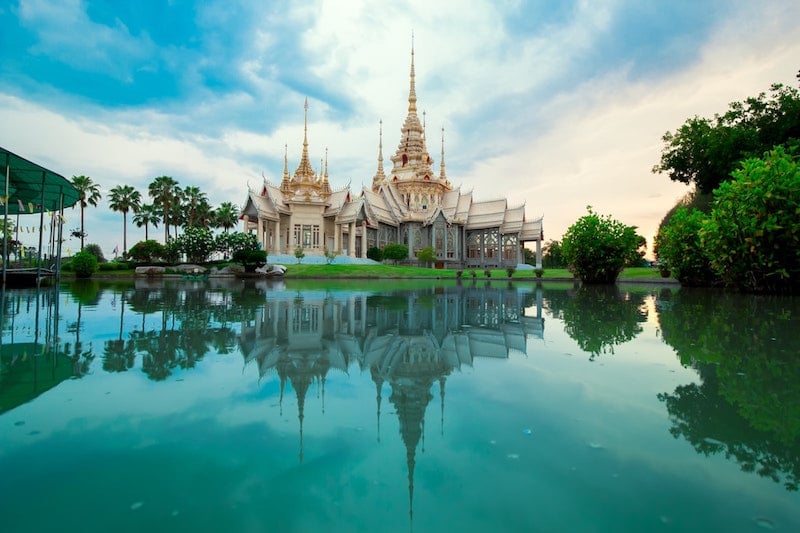 With stringent health and safety protocols such as the imposition of travel restrictions since March, contact tracing, along with a cooperative public and a robust public health service, Thailand has seen great success compared to most when it comes to medical response against the COVID-19 pandemic. According to the Global COVID-19 Index, Thailand currently ranks first place in recovery rating with a recovery index of 81.72 and a low severity index of 10.67. As of writing, Thailand has 3,317 confirmed COVID-19 cases with 3,142 recoveries and only 58 deaths. 
Other notable Asian destinations with satisfying recovery indices are South Korea, Malaysia, and Taiwan. See the current top 10 destinations with the highest recovery indices below:
Thailand – 81. 72

South Korea – 80. 78

Latvia – 80.44

Malaysia – 79.01

New Zealand – 78. 41

Taiwan, ROC – 78.23

Lithuania – 76.82

Australia – 76.56

Canada – 75.87

Finland – 75.24
Also read: 9 Best Flower Fields in Thailand That Will Make Your Jaws Drop!
Even though Thailand hasn't given the green light to foreign tourists yet, their COVID-19 developments sound promising. These updates definitely place our confidence back in Thailand's tourism industry, which we're sure will bounce back even stronger once the country has completely eradicated their nation of the pandemic. By the looks of things, they're surely one step closer to that goal. Stay tuned for more updates!