Roi Et, a province in Northeast Thailand, sees relatively few tourists. It is, however, a fantastic place to get off the beaten track, escape the groups, experience traditional Thai life, enjoy pastoral scenery, and visit terrific local attractions.
Although having your own transport would be advantageous, local bus services connect many places of interest. You can also charter a vehicle for a day to take you from sight to sight at a relatively low cost.
Here are five of the best things to see and do on a trip to lovely Roi Et.  
1. Visit Wat Pa Non Sawan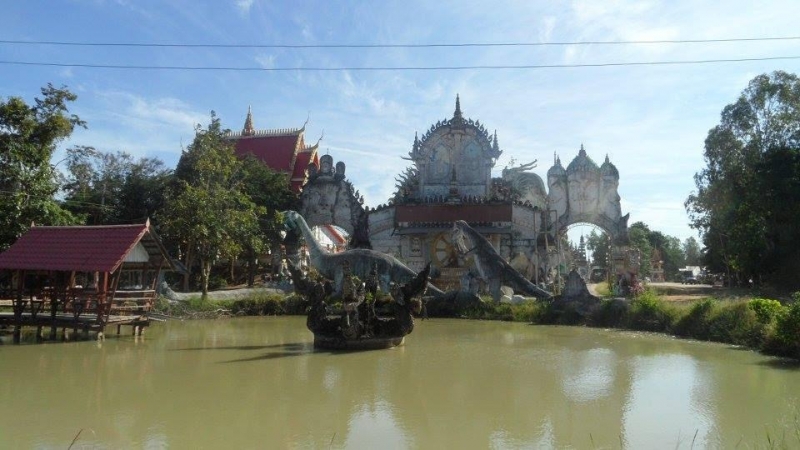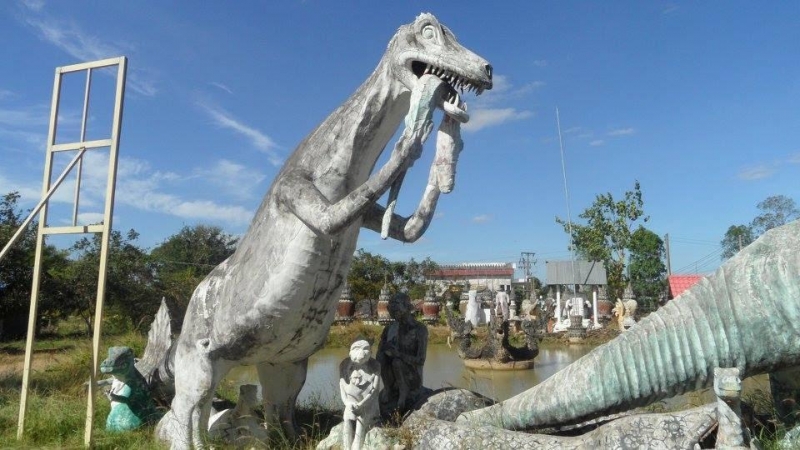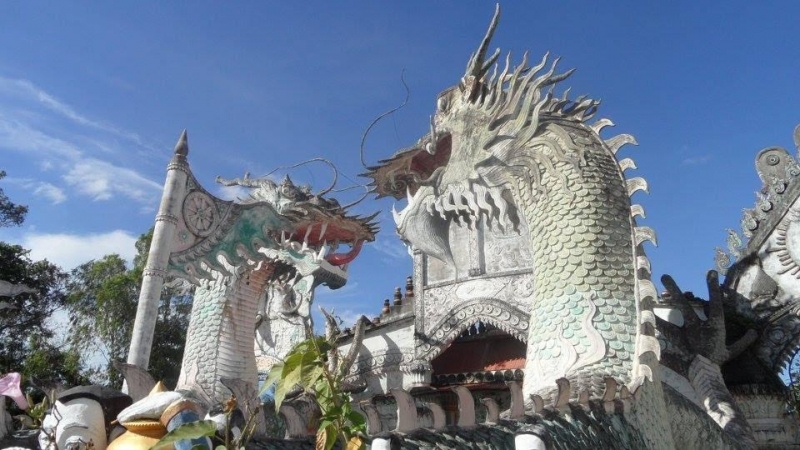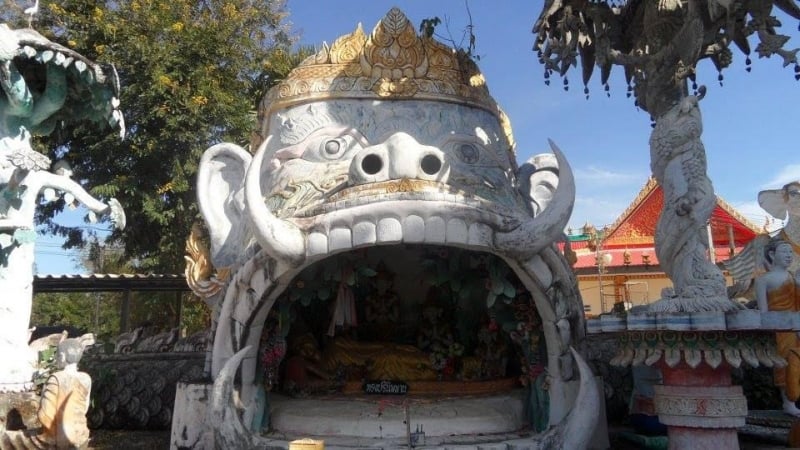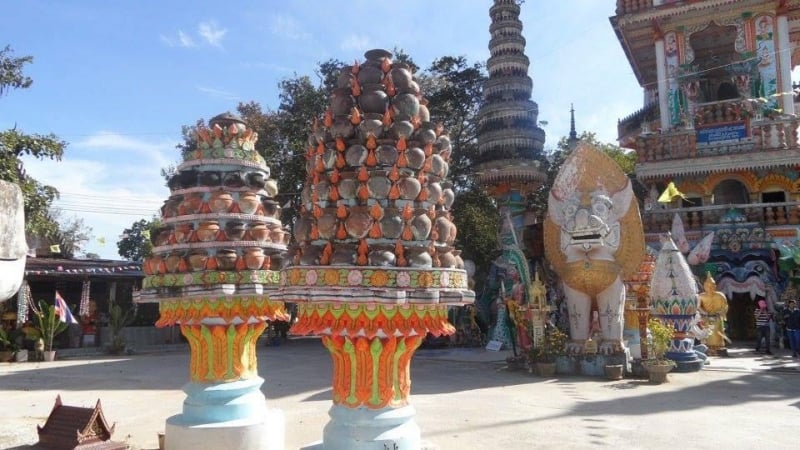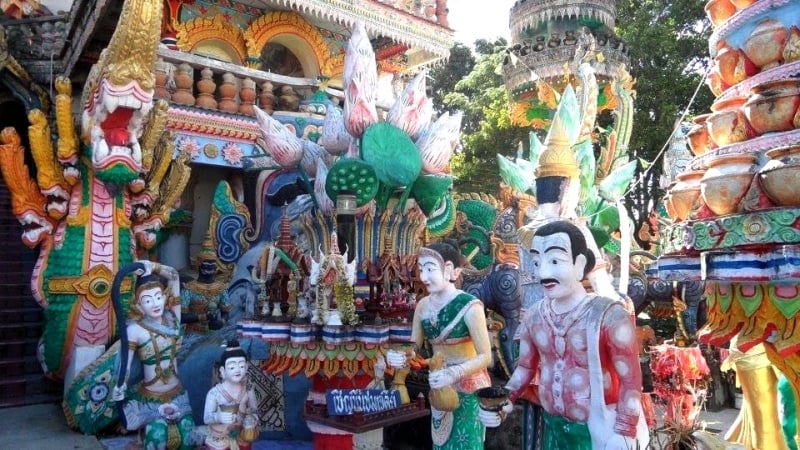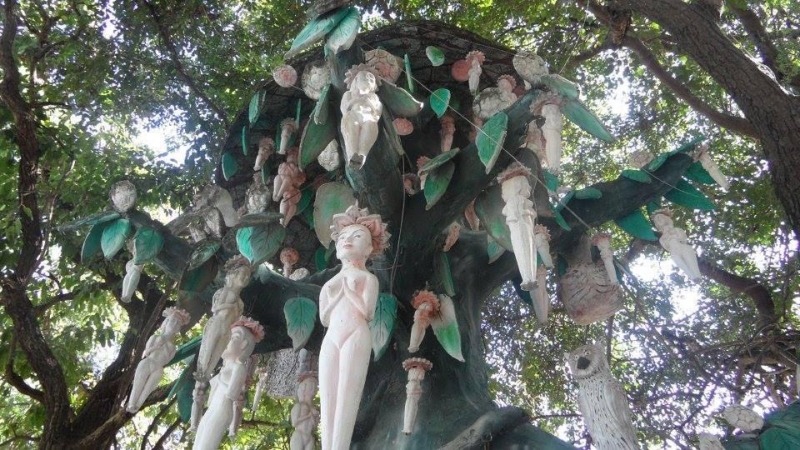 Wat Pa Non Sawan is a large and unusual temple with many striking and unique details. There are certainly lots of opportunities to take interesting photographs! The former head monk set about creating a mystical and spiritual wonderland, with larger-than-life statues and bright bursts of colour. The details come from his vivid imagination.
Large dinosaur statues await visitors at the entrance, with large tortoises, naga statues, and other striking stone statues behind. The large pagoda has a gaping mouth at its entrance and there are intricate murals on each level that show the life of the Lord Buddha. The temple has a hell garden too, filled with eye-popping statues that are meant to show what will happen to people in the afterlife if they do not lead a good life in this cycle.    
2. Be spooked at Wat Pa Thewapithak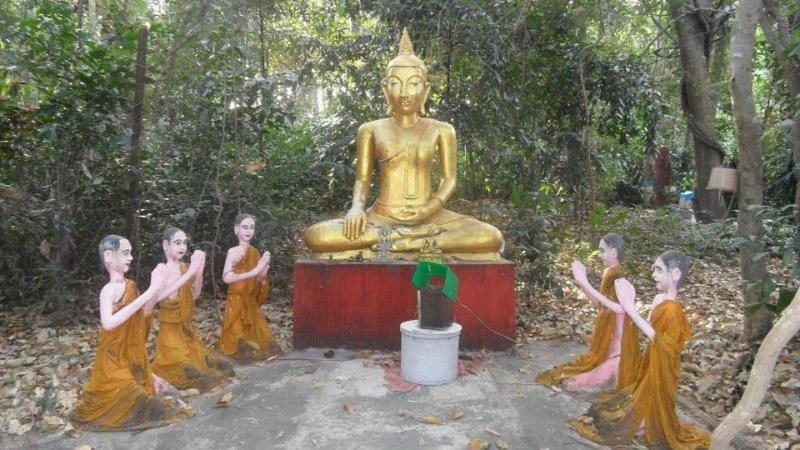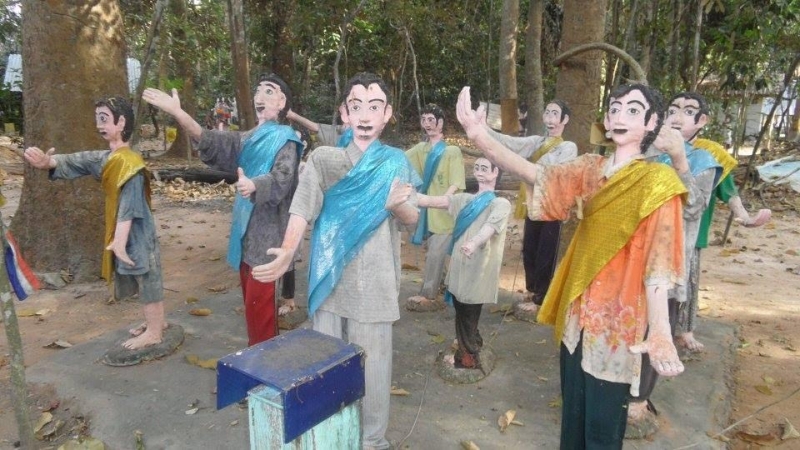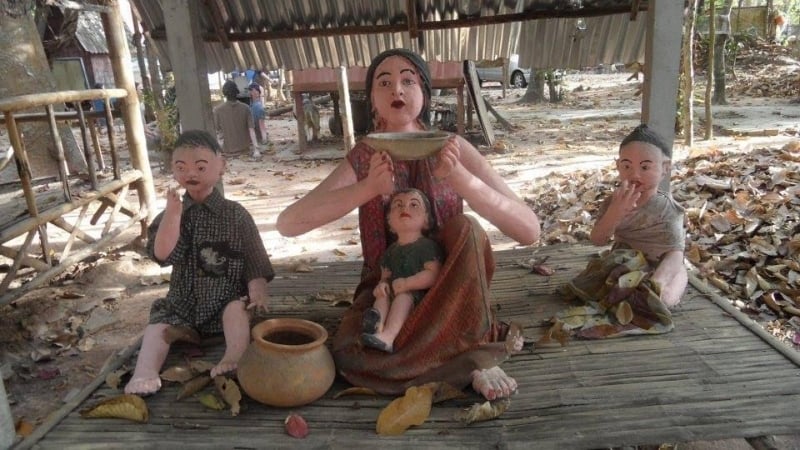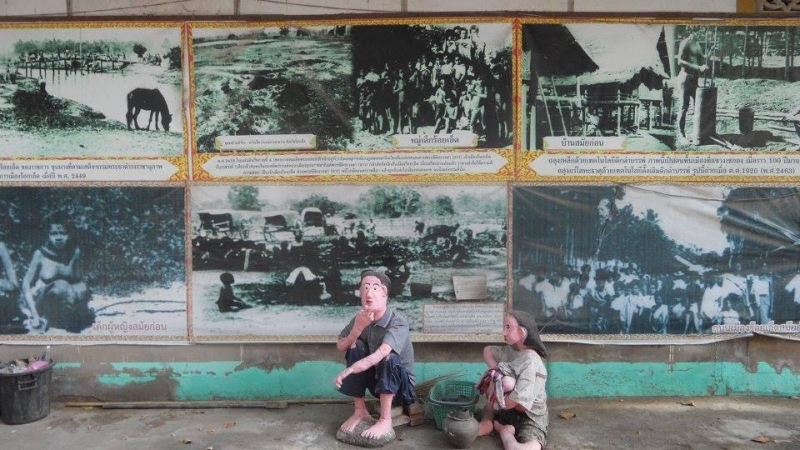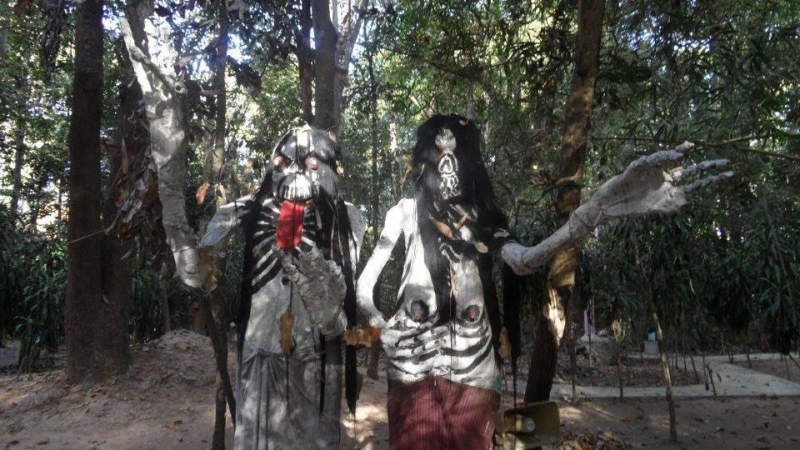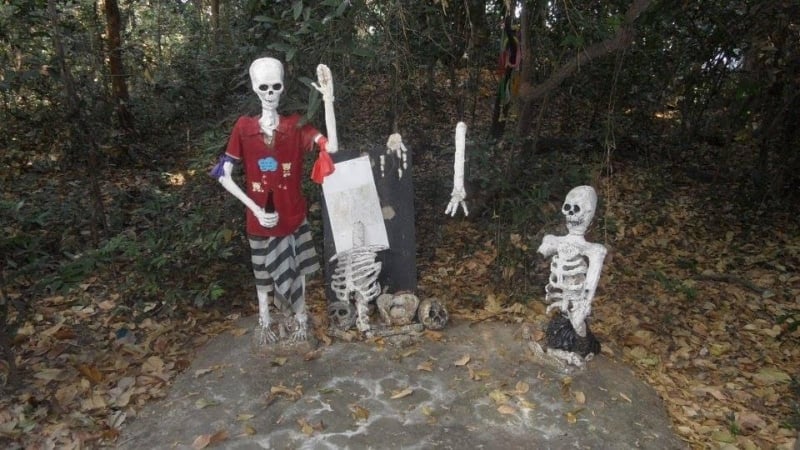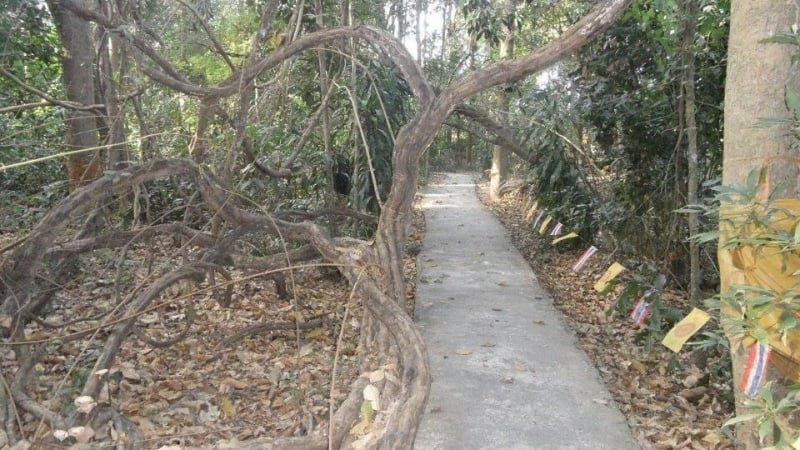 Set throughout woodlands, Wat Pa Thewapithak has a large and eerie hell garden with gruesome, bizarre, and creepy statues. Some are giggle inducing while others are enough to give you nightmares. It certainly all feels a little surreal! Watch out for large ants as you stroll along the secluded pathways—their bites hurt! The temple is a little rundown and many of the statues show signs of wear and tear, but that just adds to the spooky effect. It's likely that you won't encounter many other visitors at this offbeat attraction, further adding to the intrigue.  
3. Be dazzled by Phra Maha Chedi Chai Mongkol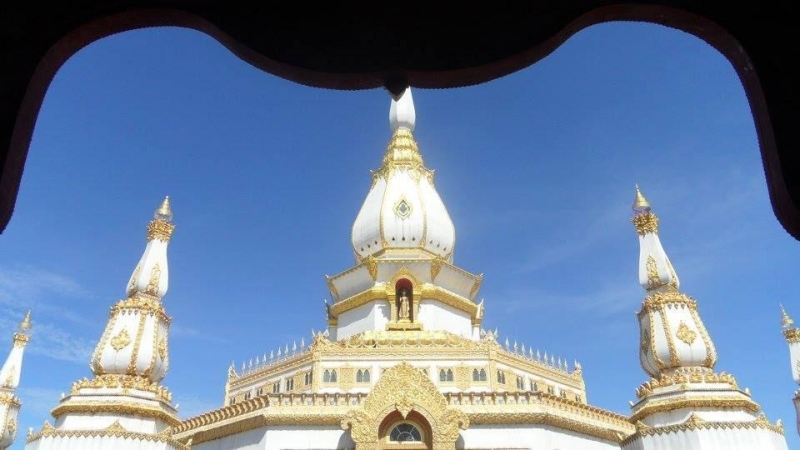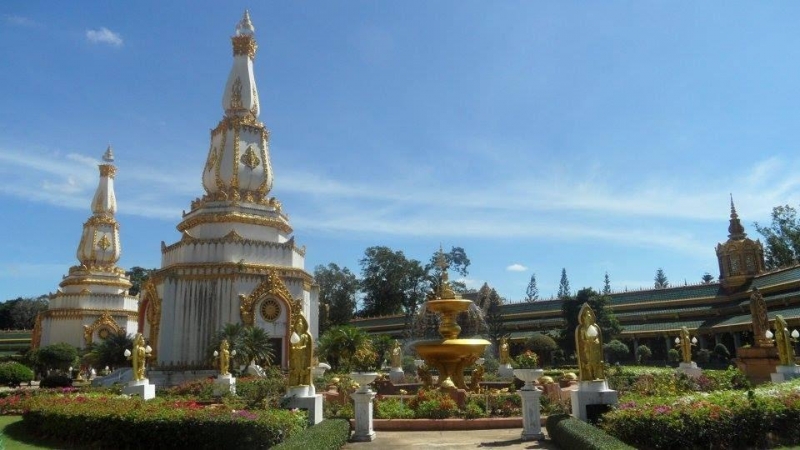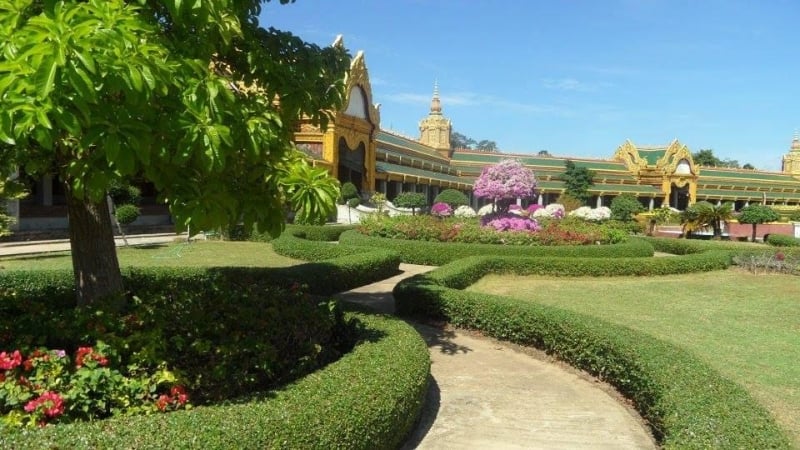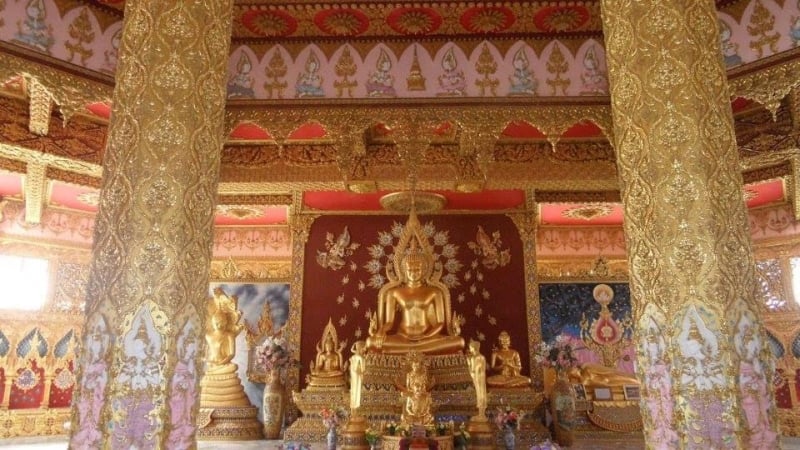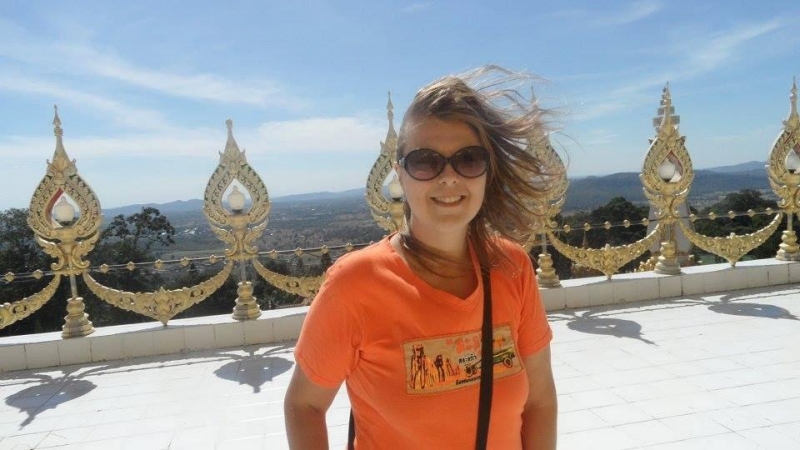 Phra Maha Chedi Chai Mongkol is a stunning gem in Roi Et. It's a fair drive from the heart of the city, but the journey is more than worth it. Plus, you can enjoy beautiful scenic views from the window as you make your way to this striking temple. Wear comfortable shoes as it's not a short walk from the car park to the temple, though if you are feeling lazy or the heat is just too much to bear, you can pay for a ride on a small cart.
If you're dazzled by the awesome vision of the main pagoda, wait until you go inside—each level has gorgeous details, with jewel-encrusted walls, gleaming staircases, golden Buddha images, beautiful artwork, and many more photogenic elements. You can step outside at the top to admire the views over the lovely complex and beyond, but do be aware that it can get pretty windy up there! I wouldn't actually go near to the edge as the wind was a bit too strong for my comfort levels! The grounds are exquisite and I can honestly say that this is among the most beautiful temples that I've visited in eight years of living in Thailand.  
4. Marvel at Wat Burapha Phiram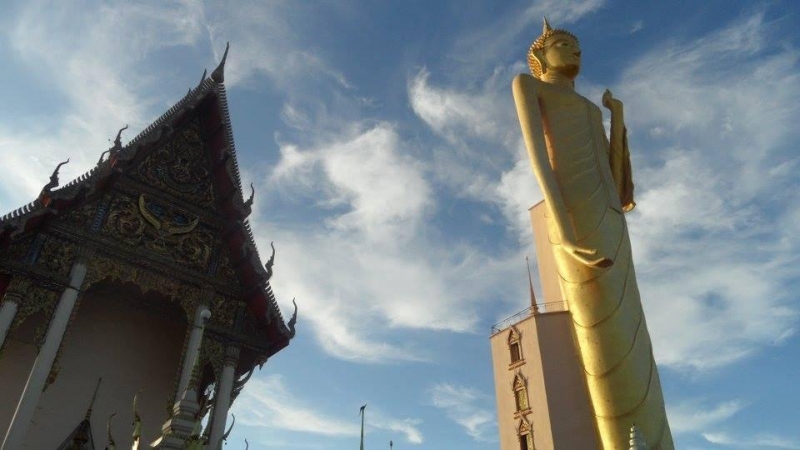 Wat Burapha Phiram is easy to access from the city centre. The royal temple is filled with typical temple buildings and statues and young novice monks keep the grounds clean and tidy. The main reason for paying a visit is to gaze up at the statuesque standing Buddha image that glints and gleans in the sunshine. Standing at almost 60 metres tall, it is the tallest standing Buddha statue in all of Thailand.  
5. Relax in Somdet Phra Srinakharin Park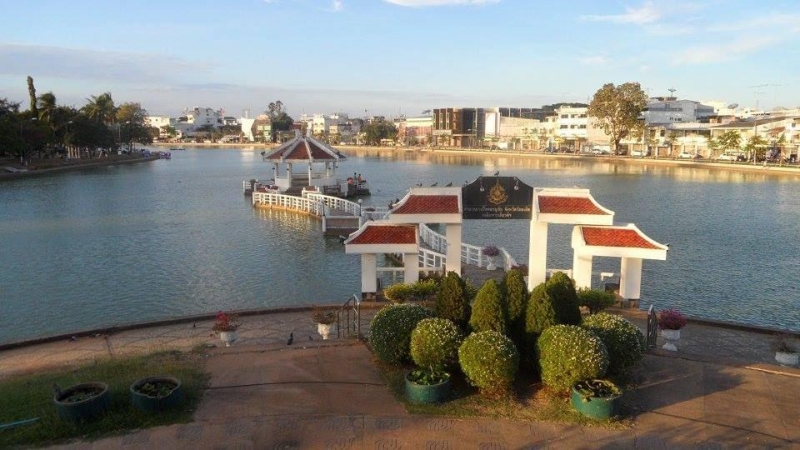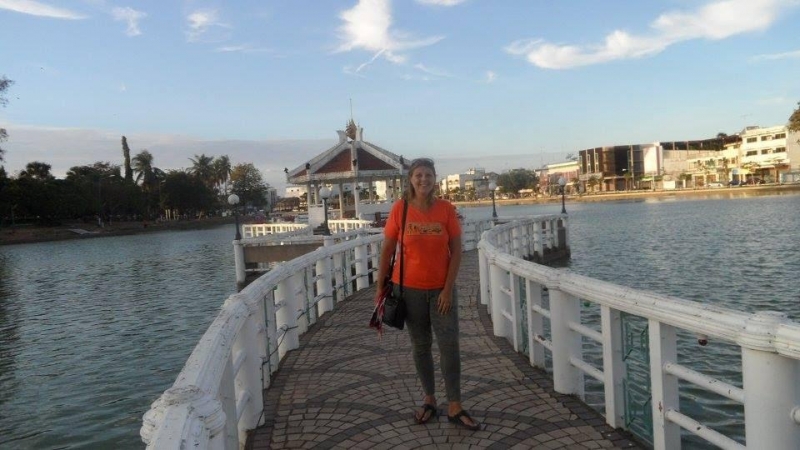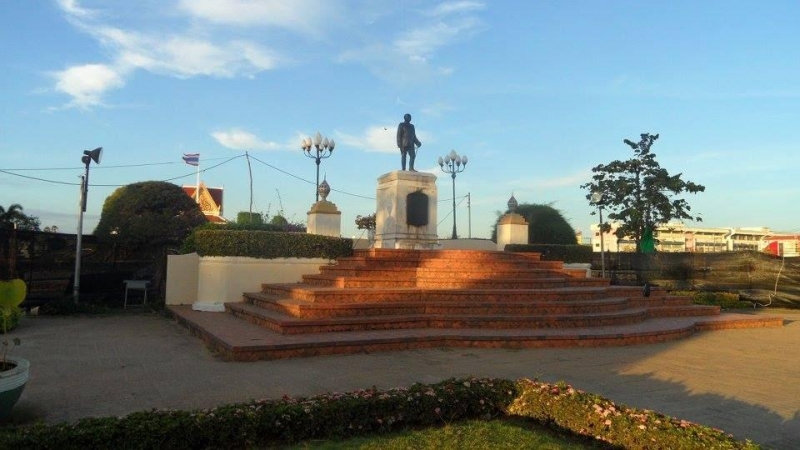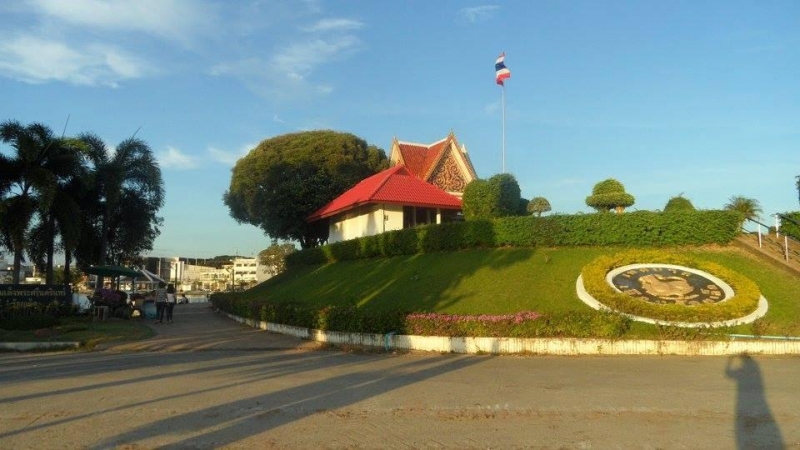 In the city centre, Somdet Phra Srinakharin Park is a sprawling water-surrounded park with diverse attractions and activities. There are large statues of the traditional local musical instrument and plenty of lush greenery and colourful flowers. Locals head here for a game of basketball and to work out with the gym equipment. Walkways lead out onto the water and provide terrific views. Street vendors sell an assortment of snacks and drinks and it's easy to pass several hours simply strolling through the park and relaxing on a bench in the sun.
I just made a quick whistle-stop tour of Roi Et, though the province definitely has much more to offer if you can stay longer. It boasts caves and waterfalls, even more interesting temples, an aquatic centre, a scenic reservoir, historic ruins and more, and you can learn more about the area's past and culture at Roi Et National Museum. I would definitely love to return one day and discover even more of the province, and I highly recommend adding Roi Et to your Isan travel plans.