Thailand is famous for their beach destinations, delectable cuisine and rich culture. Despite being popular among travellers, Thailand still has plenty of amazing destinations that are rather undiscovered. If you are the kind of traveller who love to stray from the conventional route, then you might want to broaden your horizons and set foot on some lesser-known destinations in Thailand.
Also read: 10 Untouched Islands in Thailand for the Best Beach Escapes
1. Kanchanaburi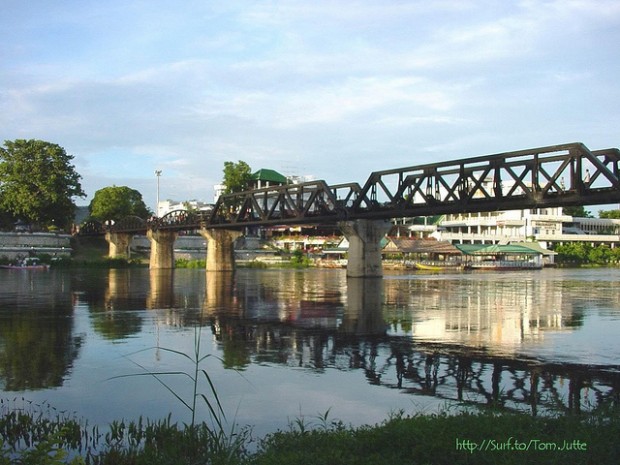 Image credits: Tom Jutte
Travellers who prefer the countryside and a hint of adventure should pay a visit to the beautiful and simple city of Kanchanaburi. The city is known for the bridge over the River Kwaithat and the connection it provides to the historic Death Railway to Burma. Thousands of prisoners of war and labourers perished here during the Japanese occupation in World War II. Aside from revelling in Kanchanaburi's historical significance, travellers can go for a short trip downtown and visit the nearby areas of Erawan and Srinakarind National Parks, where caves, waterfalls and elephant camps can be found.
2. Chiang Rai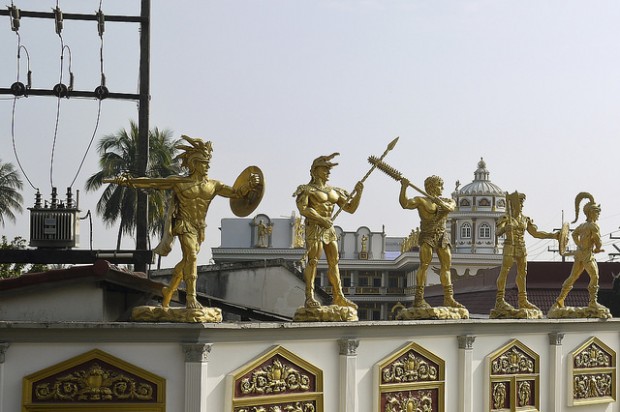 Image credits: Duncan Taralrud-Bay
Chiang Rai is considered as the country's northernmost large-scale city and is particularly known for their amazing trails. Chiang Rai's terrain is mostly flat to moderately hilly, except for its northwest portion, which is adorned by limestone hills and cliffs. If you love hiking, then Chiang Rai is the place for you. Otherwise, spend your days discovering this charming city and immerse in the provincial feel that Chiang Rai exudes.
3. Sukhothai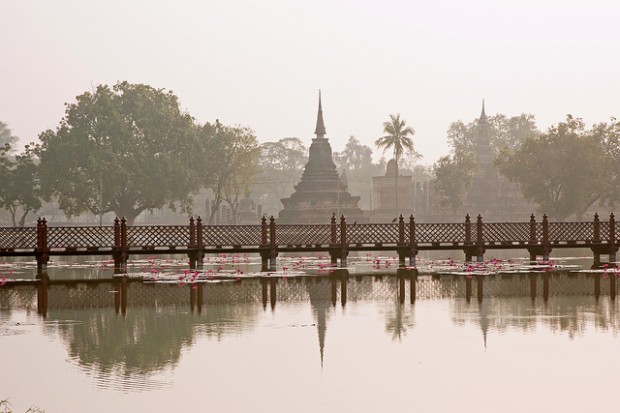 Image credits: Andrea Schaffer
Sukhothai is considered Thailand's first independent state, which was established in the thirteenth century. Even when the power was shifted toward Ayutthaya, the ruins left in the city offer a memoir of what used to be a seat of power. Sukhothai is one of the quieter destinations in Thailand. It is an ideal place for a weekend detour from the busier locations in the country. The numerous boutique resorts in this area offer a peaceful place to enjoy the weekend.
Sukhothai is not as dynamic as other major Thai cities, but the immersion into Thai culture and history that it can offer is considerable. Sukhothai is home to several historic parks, including a UNESCO World Heritage site that houses almost two hundred ruins. Guests will appreciate a time travel-like experience as they explore the historical architecture of the ruins. This city may have lost its power, but its charm has passed the test of time.
4. Surin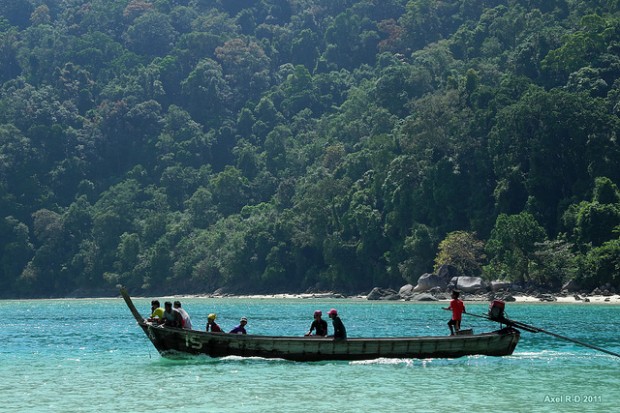 Image credits: Axel Drainville
Surin is a destination in Thailand that most travellers have not heard about, and it is most definitely worth a detour to get to. While Bangkok is considered the heart of Thai culture, Surin is considered the heart of the Thai countryside and agricultural living. This destination if pretty off the beaten track and most locals here do not speak English. However, do not be deterred – those who would like to visit Surin will be greeted by the warm and welcoming Thai hospitality in a unique rural setting. This is also the venue of an annual Elephant Roundup, which is scheduled every November.
5. Nong Kai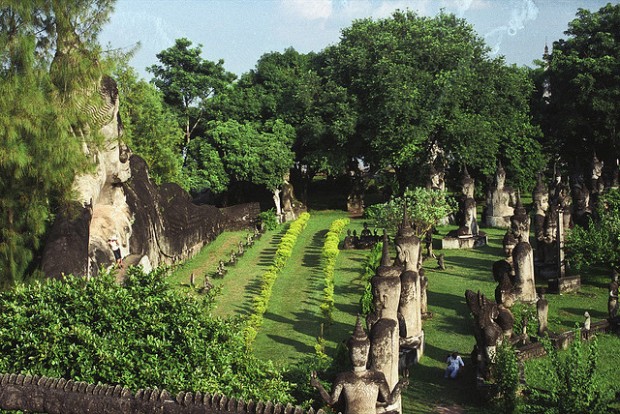 Image credits: Thaths
Located near the banks of Mekong River, Nong Kai offers a peaceful retreat while staying in Thailand. A friendly neighbourhood adds to its natural charm, which makes any stay worthwhile. The area has several points of interest, such as Wat Khaek and Wat Pho Chai. These sites have numerous temples. Visitors can also check the mysterious rock formations in Phu Phra Bat Historical Park. Travellers who would like to experience the best of what Nong Kai has to offer should time their visits to coincide with dates of festivals. These festivals include Maekong Fireballs, Rowing Festivals, Rocket Festivals and even the Thai New Year.
6. Phetchaburi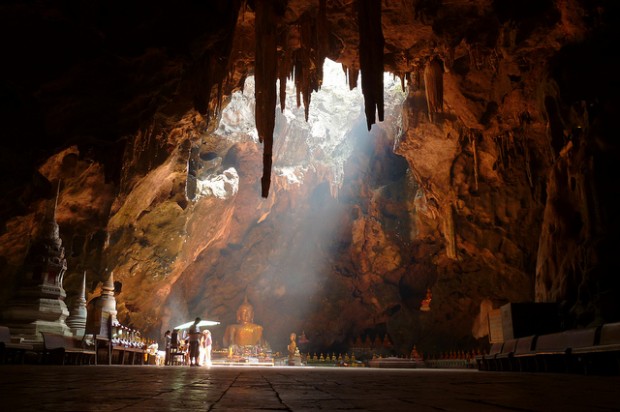 Image credits: Daniel Peherstorfer
The capital of Phetchaburi Province located southwest of Bangkok is Phetchaburi, which is a must-visit destination for tourists and backpackers who are into architecture. The city features a large number of temples and the former Royal Palace. Check out the Tham Khao Luang Cave, which houses an archaic Buddhist shrine. It is like a city-scale architectural museum that is waiting to be explored.
7. Hua Hin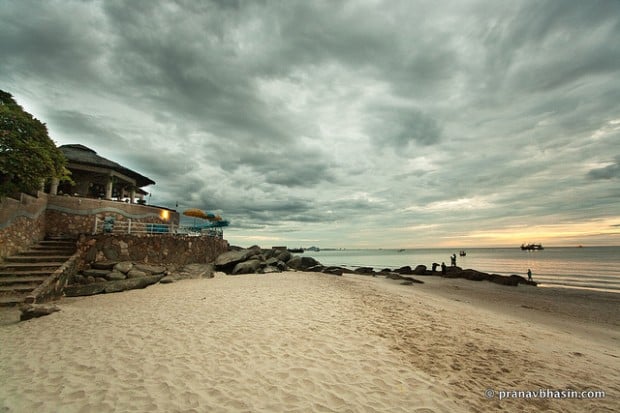 Image credits: Pranav Bhasin
Hua Hin is considered a favourite weekend destination by locals. If you like the idea of travelling like a local, visit this underrated beach destination. Hua Hin is a former fishing village that is located over a hundred miles from Bangkok. The white beaches and crystal-clear waters will appeal to any beachcomber looking for an idyllic vacation. Aside from pristine beaches, guests are in for a treat when they explore the nearby waterfalls and even the busy night market featuring local merchandise at a bargain.
8. Ko Kut
Image credits: Austronesian Expeditions
Ko Kut is considered as the smallest district in Thailand in terms of population, which numbers around 2000 as of a few years ago. This collection of tiny islands boast coconut plantations and peaceful seaside villages that can be accessed from the mainland by speedboat. This is an alternative destination for couples and families who prefer a serene beach life that gives them peace and quiet.
9. Krabi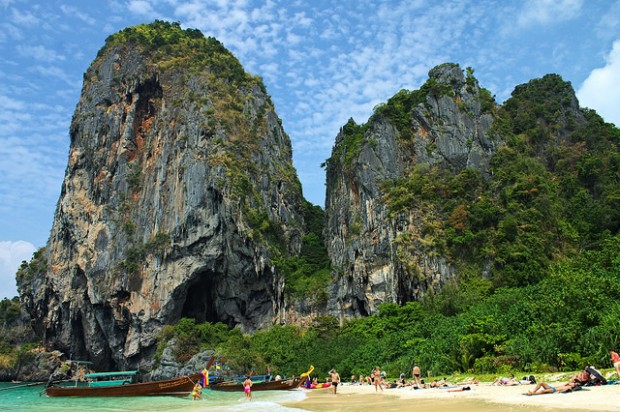 Image credits: Nicolas Vollmer
There are more to beaches in Thailand than those in Phuket. The fame of Phuket overshadows the hidden gem of its neighbour, Krabi. Krabi is known by more experienced travellers as a cheaper, less-touristy Phuket. The province offers a more laidback setting with its own distinct beauty. Aside from its beaches and the gorgeous surrounding islands, Krabi features hidden waterfalls, hot springs, emerald pools and mangroves.
10. Bangkok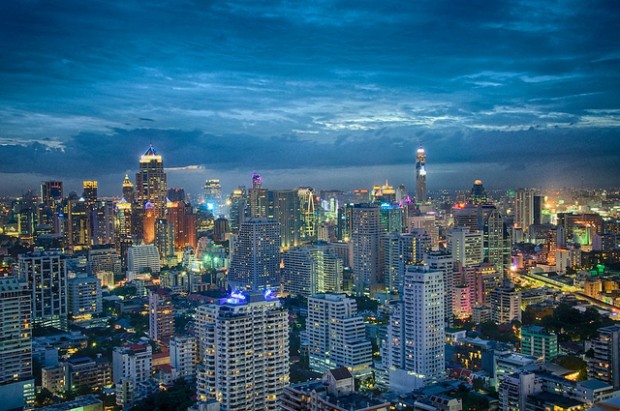 Image credits: Eustaquio Santimano
While Bangkok might be the last thing that comes to your mind when you think of underrated destinations in Thailand, I think otherwise. Many travellers who come to Bangkok simply spend their days shopping instead of discovering the "real Bangkok".
Considered as the heart of the Thai culture, Bangkok features a wide array of temples, museums and food options for an authentic gastronomic experience. Due to its rich cultural diversity, Bangkok embellished with a wide variety of cultural and religious landscapes, from Buddhist temples to Hindu shrines. This is one lively metropolitan destination that is truly Thai, and the more authentic side of Bangkok not one that many travellers take the time to discover.
Depending on your taste for adventure, Thailand has innumerable unique and underrated destinations in store for you. These alternative options have plenty to offer and can provide any kind of diversity that you would like to include in your itinerary. Venturing away from typical destinations can actually bring you someplace else – a place that might give you amazing adventures and unforgettable memories.
Also read: The Thailand Bucket List – 15 Experiences You Need to Conquer