The annual cool season is drifting into Thailand, enveloping parts of the country – especially the north and northeastern areas – in a chilly, sweater kind of weather. For those who simply can't stand the heat of the tropics, now through February is a fabulous time to visit Thailand.
The cool season brings with it special events such as flower festivals. In the central region of Thailand, Lopburi transforms into a sea of blooming sunflowers while in Mae Hong Son, the Bua Tong Festival arrives in full force as wild sunflowers spring up in unison along the valleys and hills. Of course, there's more beyond sunflowers.
During this period, the Flora Park in Wang Nam Khiao, a region sometimes referred to as the "Switzerland of Thailand", opens its doors for visitors to marvel at the floral wonderland.
Travellers who'd like to escape to the cold parts of Thailand can plan a vacation to places like Chiang Mai or Chiang Rai. Otherwise, head to the postcard-perfect Pai, a town tucked in the valley on the banks of the Pai River. Other places in northern Thailand with an abundance of stunning nature are Khao Kho and Nan.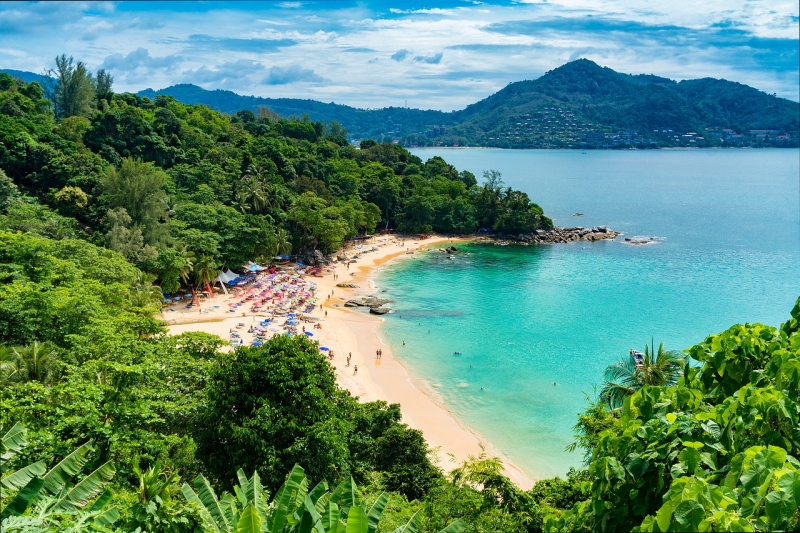 This period is also an ideal time to visit the Thai islands in the Gulf of Thailand, such as Koh Samui, Koh Phangan and Koh Tao, as well as the islands in the Andaman Sea such as Koh Lanta and Phuket. With minimum rainfall and maximum sunshine, a beach holiday is calling!

Whether you choose to frolic in the mountains or laze by the beaches all day, Thailand extends a warm (or rather, cool) welcome to you.