Travelling is discovery, and it brings new experiences and knowledge. Many travellers have within them a store of exciting travel stories, each one precious and unique.
In our quest to uncover and collate some of these special moments, we asked some frequent travellers from Singapore to share the most magical place they've ever visited. We want to know the most surreal, unimaginable and outstanding sites and landscapes around the world that 10 of our fellow Singaporeans have ventured to.
Antarctica: Snowy white winterscapes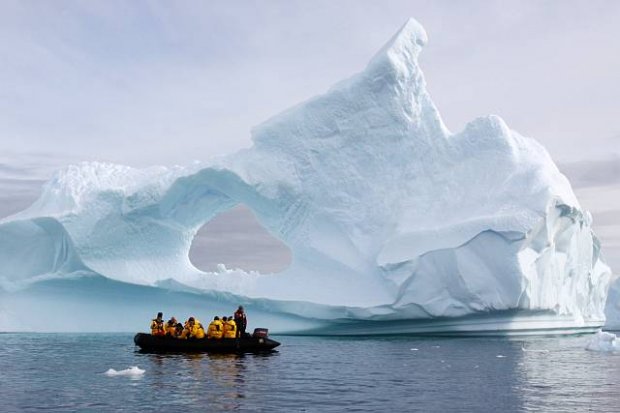 Image Credit: Wu Swee Ong
"I have a thing with snowy white winterscapes, and so I have to say the most magical surreal place I have been is Antarctica. The last continent, it's a pristine untouched land with amazing wildlife. I went with a cruise ship with experienced expedition staff which led us through wondrous world of icebergs, snowy ice cliffs, comical penguins, and nonchalant seals. The penguins are so unaccustomed to humans that they would come within touching distance. It's a whole different world. Truly magical." – Wu Swee Ong
Iceland: Ethereal natural landscapes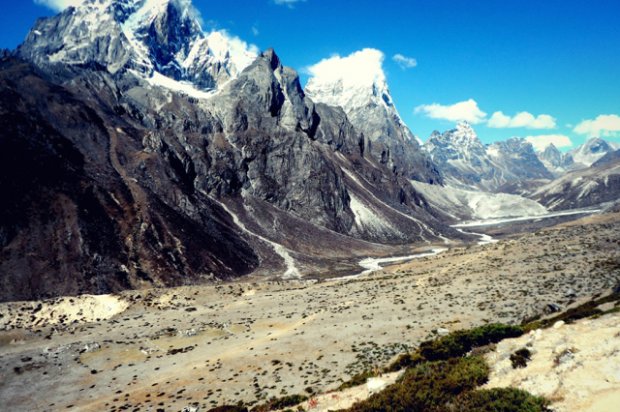 Image Credit: Shafinah Neville
"Without a moment's hesitation, Iceland. Half the time that I was there didn't even feel real at all. But it was. And I guess that's one of the strangest aftereffects of Iceland – that it is so hauntingly beautiful that it's very easy to get disillusioned and never want to leave. The landscape is rugged and wild and untamed; and everything – from the Northern Lights to the various National Parks to even its downtown city centre – is so enigmatic that it will make you realize just how clouded with nothingness city life is. It was like being on another planet altogether. Absolutely, stunningly, ethereal." – Shafinah Neville

Image Credit: Kat Goh
"Seljalandsfoss, a waterfall in south of Iceland, left me with one of the most unforgettable moments in my travels. The waterfall, cascading from a height of 200 feet (60 metres) off a cliff, is beautiful in a serene manner. At first glance, it did not seem majestic like some of the bigger roaring waterfalls I saw, but the most incredible thing about this waterfall is I could hike through the back of the waterfall.  That's when the magic began.
I saw the world through the veil of the waterfall – the boundless green fields, the wild flowers and the tangerine rays of the midnight sun. The water mist from the waterfall left my face and my clothes wet, but the feeling was simply exhilarating. It was an inexplicable sense of rejuvenation." – Kat Goh
Belgium: Cobbled alleys of Bruges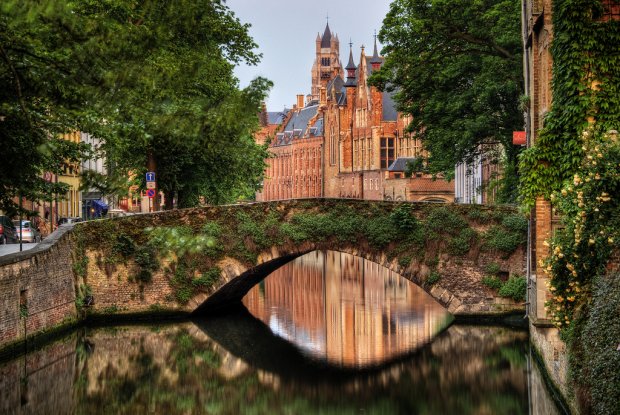 Image Credit: Wolfgang Staudt
"As you plod along the cobbled alleys in Bruges, you would feel like you were transported to the medieval ages. Bruges is Midnight in Paris, but so, so, much better. The old town is a UNESCO site that really offers tourists a ticket back to the golden ages. No skyscrapers loom in the skyline, and there is an over-enthusiastic bell tower that chimes a lovely melody every 15 minutes to boot. Every building in Bruges seems to be a heritage monument, and dining in any of the restaurants offers a wonderful experience – nailless wooden beams that hung effortlessly over the ceiling, vintage windows and colourful facade walls; Each building has its own exciting tale to tell!" – Christine Liu
Germany: Christmas markets in Munich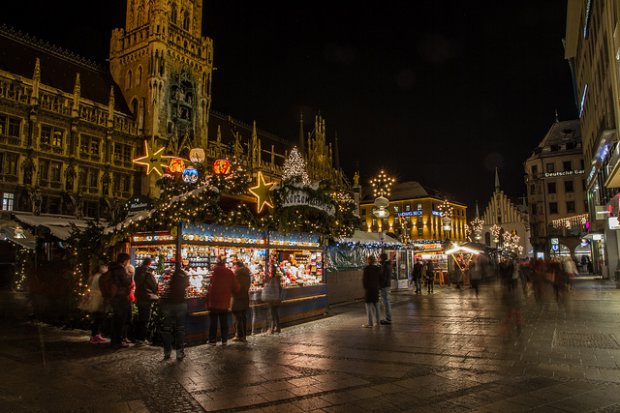 Image Credit: Jason Mrachina
"Munich around the Christmas season is pretty magical – the Christmas markets are amazing, couple that with belly-warming gluhwein and good German beer, it really spoils you for Christmas back in tropical Singapore!" – Jaclynn Seah
Philippines: Whale sharks in Oslob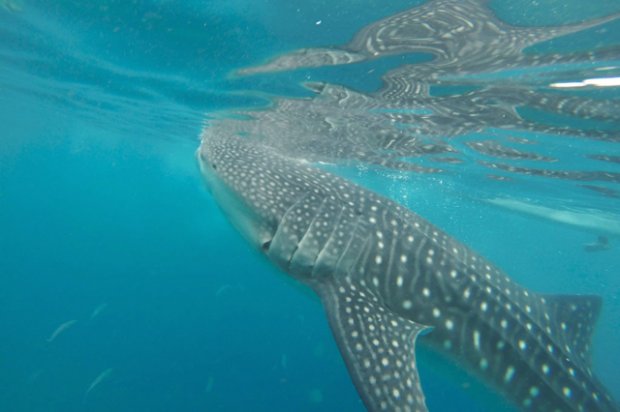 Image Credit: Aziera Adris
"The most magical experience for me so far would be in Oslob, Philippines where I got a chance to swim with the whale sharks! It was priceless! Although I have been diving for a number of years, I have yet to experience a whale shark and this was the top of my bucket list. It was also quiet fitting because Philippines was the last country on my Southeast Asia list and there was no other better way to have ended it all. Although we were advised to stay 4 meters away from the whale sharks, they kept swimming by so close to me. I had two to three around me at a time. One almost casually smacked its caudal fin against my body whilst being too engrossed eating. Best day ever." –  Aziera Adris
Mongolia: Endless Xilamuren Grassland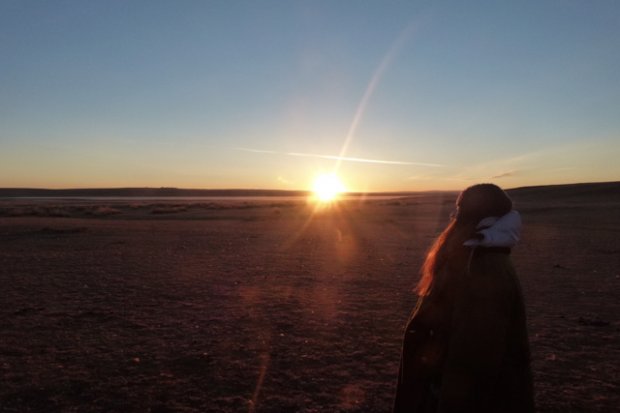 Image Credit: Mandy Cheong
"The most magical place I've been thus far is definitely Xilamuren Grassland which is located about ninety kilometres north of Hohhot, Inner Mongolia. There was where I fell in love of the concept of endlessness; the vast green meadow and the sky with no cloud. There was literally no end to it, just sky and grass but it was just so beautiful that I could just stare into the endless space and seek deep within myself. That moment, I just couldn't believe I was there watching with my very own eyes." – Mandy Cheong
USA: Magnificent Grand Canyon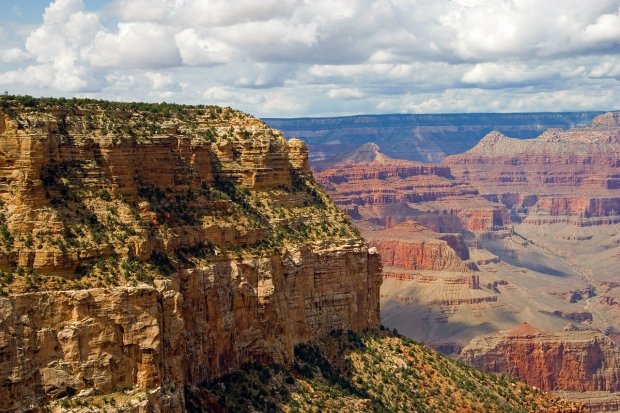 "The most magical place I have been was the Grand Canyon, USA. It was mind-blowing to see in person such a magnificent natural creation which has evolved over thousands of years. It was also amazing to sit outside the cabin, where i was staying with friends, and see the stars at night with negligible light pollution." – Ibrahim Iqbal
Kenya: Great wildebeest migration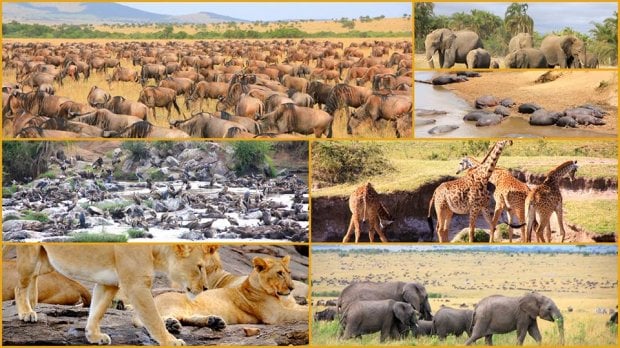 Image Credit: Keith Yuen
"I gotta give the magical title to Kenya, Africa. This is the home to the National Geographic and BBC's Big Cat Diary. Only in Kenya will you will see millions of wildebeest crossing dangerous rivers during the migration, while the African crocodiles wait to feast on the migrants. Besides enjoying the wildlife and nature, I made a visit to the Maasai tribe which opened my mind and gave me plenty of inspiration. They showed me that a simpler life can lead to contentment. Life isn't what is given, it is what we can create and build." – Keith Yuen
Morocco: Night in Sahara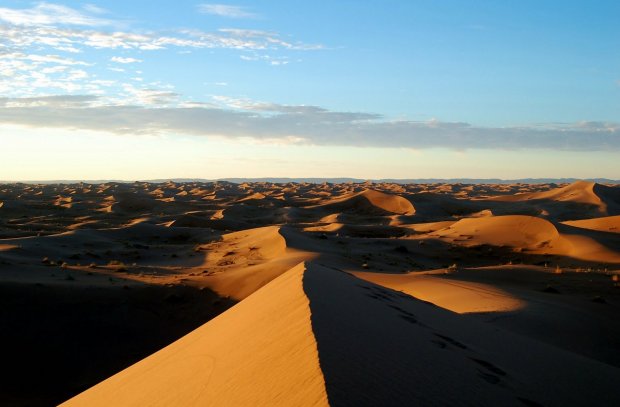 Image Credit: Celine Chiam
"Definitely the Sahara Desert in Morocco. Each of us rode a camel as they stride into their 'territory' with pride. While most of us took our time snapping as many photos as possible, I also did not forget to enjoy the view and the camel-riding experience. It was a long journey before we got to the tentages, after which we began playing sand slides while some simply laid down on the sand and enjoyed the serene atmosphere. We were totally isolated from the bustling city in Morocco, and that's really incredible. What makes it even more magical is the fact we spent the night in the desert while the stars watched to sleep." – Celine Chiam
Also Read: 7 Off the Beaten Track Destinations in Morocco
Now that you've heard their stories, share with us the magical places in the world that you've been to!