London is one of the most popular cities in the world, which is hardly surprising given its rich historical roots, offering some of the most outstanding architecture on the planet. In fact, there is evidence of its history at every twist and turn, including PUBS, many of which are hundreds of years old and brimming with old world charm.
However, London succeeds as a city because of its ability to blend old and new architecture seamlessly, providing visitors with very unique and diverse experiences. Modern London is fascinating and the landscape demonstrates some inspiring architecture, including the Shard and the building dubbed the "walkie talkie", named so because of its close resemblance.
Also read: 5 Things To Do In London
London offers significant attractions such as the Tower of London, Westminster Abbey and the Houses of Parliament, and popular sites such as the London Eye. However, London is also renowned globally for some of the finest and most diverse food in the world, theatre, fantastic bars and its general party lifestyle. It also has some outstanding art galleries, shops, hotels and parks, and there are literally hundreds of experiences for tourists to indulge in.
Here are nine reasons why travellers never tire of visiting London!
1. The Tower of London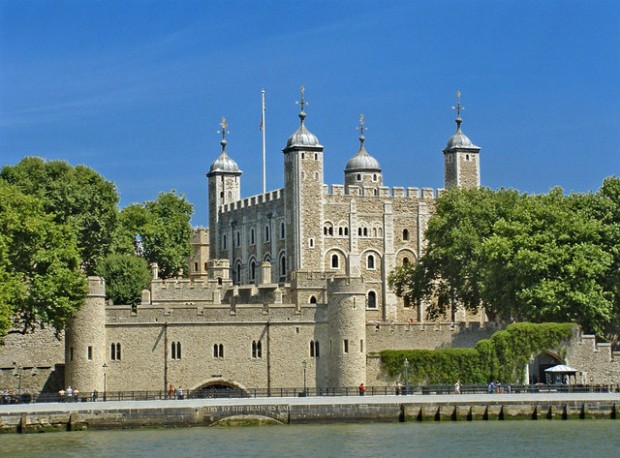 Image credits: Christine Matthews
This has to be one of the most popular tourist attractions in the United Kingdom. Its long and often dark and gruesome history, is easily felt as you walk around the Tower, and its architecture brings to life it's eerie past, made all the more real by the traditional Yeoman Warders and Ravens who guard the site. It is also home to the stunning Crown Jewels.
Historically, this really is one of the most significant sites in the world. It dates back to a thousand years ago, to the William Conqueror era, and subsequently it was made a World Heritage Site. A popular way to see the site which has had modifications throughout its history, is a Yeoman Warder Tour.
Its gruesome history means you can experience various exhibits, giving hints of its gory past. It leaves a lasting impression because of its historical significance and architecture.
You can buy tickets at the entrance and it is one of the tourist attractions that is well worth paying for.
2. World-class shopping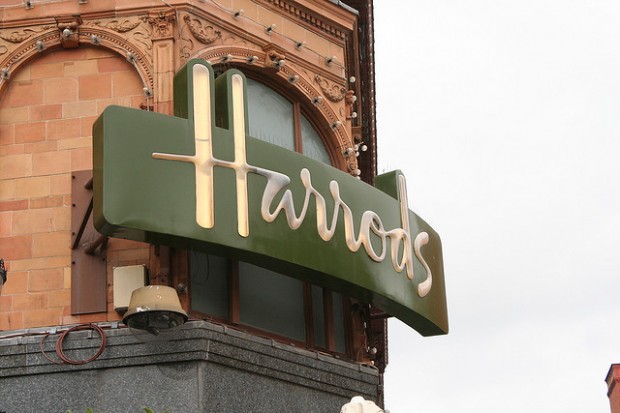 Image credits: Mario Sánchez Prada
London is one the best places to shop in the world. From traditional and historical markets including Camden and Covent Garden, to world class department stores such as Harrods and Selfridges, the diversity of shopping is evident throughout the city, and includes some quirky finds.
Oxford Street is famous for Selfridges and other department stores including John Lewis, however the areas around it, such as the famous Carnaby Street, can offer something a little more unique.
Hamleys is incredibly popular and naturally both children and adults will enjoy a visit here. Most people come to here to browse the huge range of toys which means you don't have to spend anything to experience the magic of this iconic department store.
Harrods is based in knightsbridge and easy to reach using London Underground. This is a definite must see and is fantastic for browsing.
3. Stunning green open spaces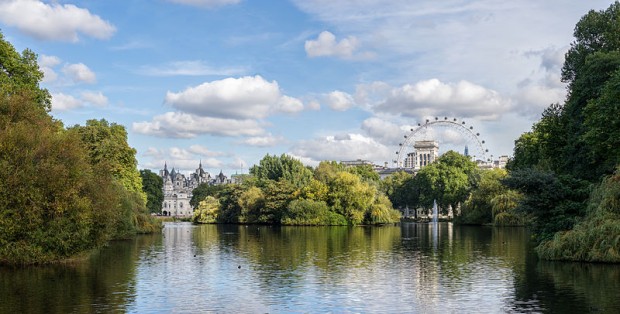 Image credits: Colin
London is famous for its parks, many of which are rich in history and of course you can experience these without spending any money (unless you hire one of the many iconic deck chairs!)
St. James's Park is a fine example of a historical park and probably one of the most picturesque and ambient Parks in the Capital. Beautiful plants and an abundance of birds are surrounded by water and green open space, connecting both sides by charming bridges. In fact, the vista from one particular bridge is one of the most stunning views to be experienced. It's also in close proximity to Buckingham Palace which can easily be reached from St James's Park Tube station or Westminster and means you can leisurely stroll through the park before heading to the Palace.
Hyde Park and Greenwich are two other examples of amazing green open spaces, the latter being particularly impressive.
4. The London Eye and South Bank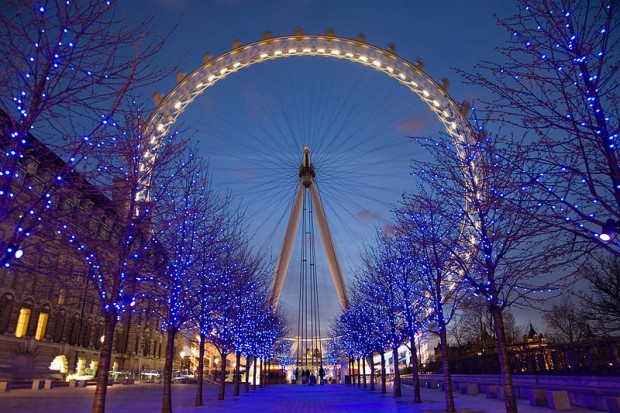 Image credits: Diliff
The River Thames is one of the worlds most iconic rivers, and is bursting with things to see and do. The London Eye which can be reached on foot from County Hall, is one of the most incredible experiences to be found in the city. It allows visitors to truly appreciate the London skyline, where you will be able to witness modernity flow harmoniously with its historical past.
As you walk along the river, you will discover excellent PUBS, The Tate Gallery and the Aquarium at County Hall. There are some great places to eat and the views are beautiful which allows you to truly appreciate the city.
5. Mouth-watering cuisine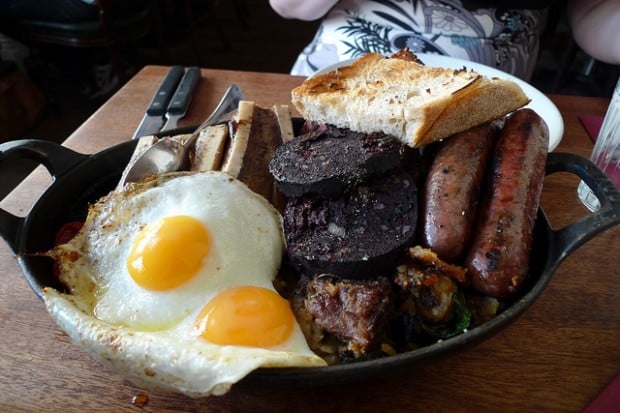 Image credits: Ewan Munro
London is one of the foodie capitals of the world and there are plenty of opportunities to sample some of the diverse cuisine which is influenced by a melting pot of cultures.
From Chinese cuisine in one of the many restaurants in Chinatown to delicious Italian and Greek food, London offers hundreds of restaurants and cafes that serve excellent food at reasonable prices.
Brick Lane is home to some excellent Indian cuisine and serves some of the finest curry to be found in the country. Prices are very reasonable and many restaurants have deals which means you can save some of your money. Curry is a national favourite, however Brick Lane has plenty more to offer including fantastic and often unusual shops and cafes.
Also read: Eating Our Hearts Out in London
Traditional English food can easily be found in PUBS offering tasty and typically English fare, such as Roast Dinners, sausages and mash and fish and chips. PUBS offer very reasonable prices and often have deals – this is a great way to experience some typical English delights.
However if your budget allows, traditional is delivered exquisitely in many restaurants committed to typical English grub and high end options include restaurants run by Chefs, Gordon Ramsay and Jamie Oliver.
6. Fabulous West End theatre shows

Image credits: Robert Young
Many of London's theatres are packed full of historical charm thanks to their Victorian and Edwardian roots, and to experience a world renowned musical or theatre performance is an experience not to be missed. Les Miserables is shown at the charming Queens Theatre on the famous Shaftesbury Avenue. Other notable shows include the Lion king which shows at the Lyceum Theatre and of course the longest running show 'Phantom of The Opera' is a wonderful way to appreciate the artistic talent that goes into each exquisite performance.
You can get fantastic deals on theatre performances and there are many ticket booth in central London, offering reasonable prices. Some even have deals which incorporate dinner.. Ensure you don't use ticket touts as this is the fastest way to lose your money as the prices are often inflated.
7. Buckingham Palace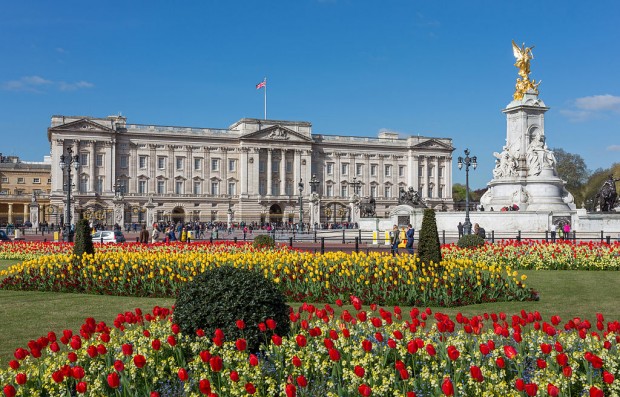 Image credits: Diliff
One of London's most popular sites and home to the Queen, this is a must see if visiting London. In the summer months, a section of the palace is accessible to the public and there are some fantastic exhibits. The Changing of the guard is one of the most popular ways to experience a long held tradition in this interesting city. It's also perfectly located to take in St James Park and Westminster.
8. Westminster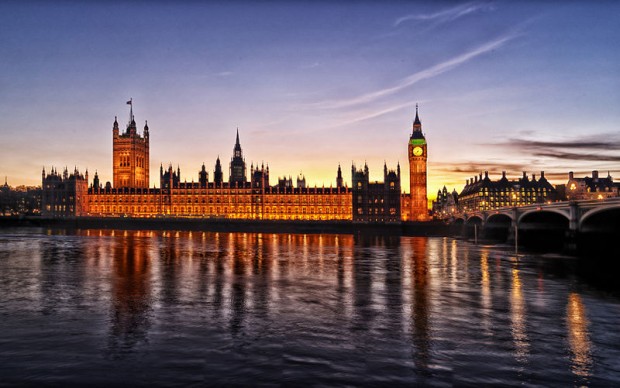 Image credits: Chensiyuan
Westminster is where you will discover the architectural beauty of the Houses of Parliament and Westminster Abbey. Big Ben is one of the most iconic sites in the world and the beauty of both buildings is something each visitor should experience. The setting on the River Thames is stunning as you approach from Westminster Bridge, and is easy to incorporate into a walk along the Thames, before heading to St James Park and Buckingham Palace.
9. Leicester Square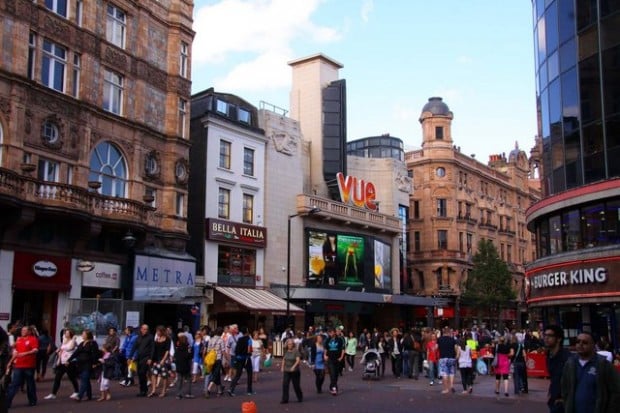 Image credits: Steve Daniels
Many visitors flock to Leicester Square to enjoy an evening out and the are some great restaurants and PUBS in many of the little side roads. There are numerous cinemas and it is within walking distance of many of the theatres and other parts of the west end, including Oxford Street and Trafalgar Square. The latter is synonymous with London and is also the home of the National Gallery, which is a great way to see some outstanding, world famous art collections. The entrance is free which means you can enjoy a day out without spending too much of your hard earned money.
These are just eight out of hundreds of reasons why people never tire of London. Many residents never fail to be wowed by its diverse and often surprising atmospheric landscape. There are eerie experiences made all the more real when you consider some of the notorious villains such as Jack The Ripper and the numerous ghostly tours which are now so popular.
There is a randomness to some of the buildings that really make this city unique. To walk past a building and realise it's age, whilst iconic red buses drift past, means that it works harmoniously with the modern world, whilst somehow retaining the long history which keeps the city alive.
The wonderful thing about London is that many of the sites are free and easy to get to on foot. Whilst London may have a reputation for being expensive, tourists can save money if they plan their itinerary in advance, ensuring that they don't overstretch themselves during their stay. The great thing about this bustling city is that it is possible to visit on a budget, and if you plan your trip carefully, you will be able to experience some of London's most famous sites without denting a hole in your budget.
Oyster cards are the best way to travel across London and visitor cards can be obtained from any London Underground station. The Oyster Card allows you to travel by bus, which may come in handy as you explore the city, tube and some ferry services across the Thames. This is the cheapest and most practical way to travel across the city However, as some of the most popular landmarks are in close proximity to one another, walking around London can help make your money go even further, allowing you to experience everything at your own pace.
Also read: Finding Harry Potter, Sherlock Holmes and Neverwhere in London