When's the last time you took a trip with your bestie? Quit stalling, the time to make that trip happen is NOW! Not sure where to go? Well, why not head on over to the Land Down Under, and have a whirlwind of a time together at Melbourne?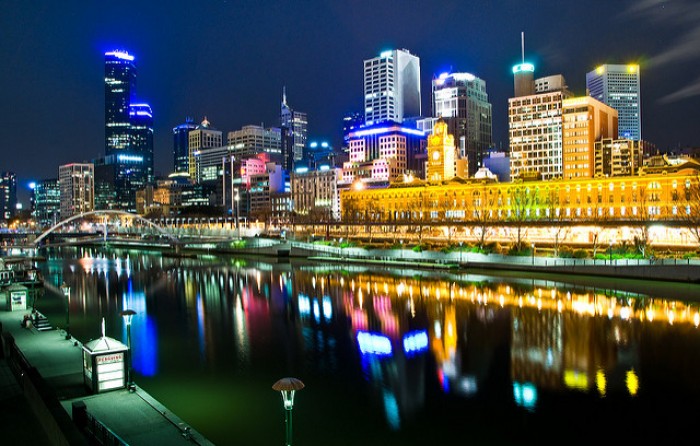 Image credit: Hai Linh Truong
This city is bursting with things for you and your bestie to do, from cool and chic bars to scrumptious and delectable cafes, to amusement parks and epic road trips… There's definitely something for everyone here at the world's most liveable city.
1. You Can Take #OOTD Shots at Hosier Lane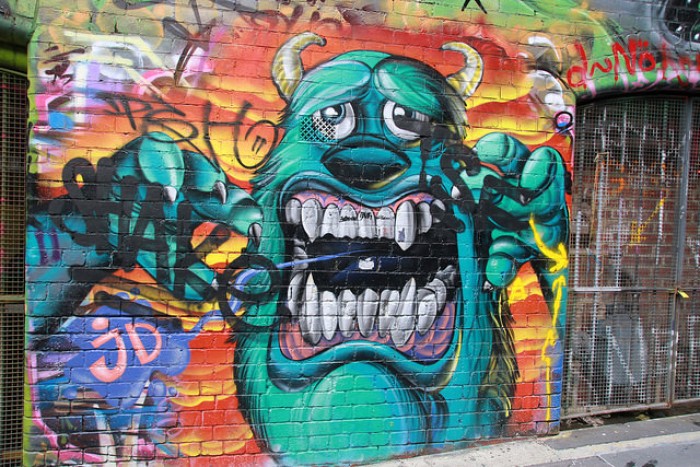 Image credit: BattysGambit
Wearing something cute and chic, but don't know where to take the perfect outfit-of-the-day shot? Well then, head on over to Hosier Lane, then, where their impressive and colourful urban graffiti art will act as the perfect backdrop for you and your bestie!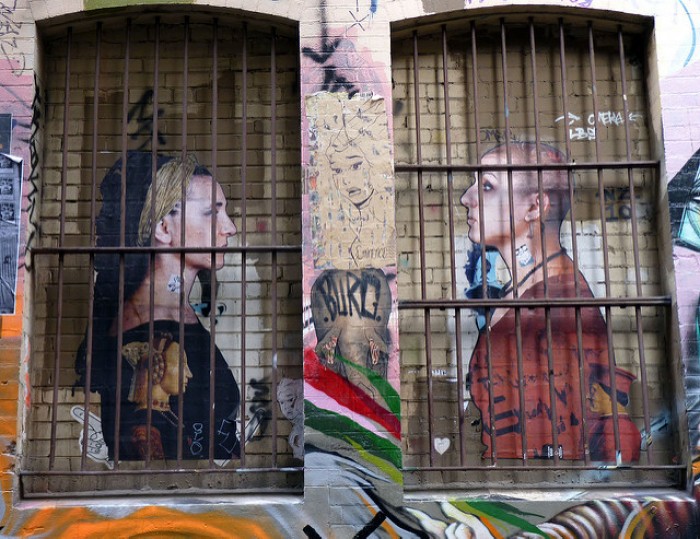 Image credit: heatherbell2011
Take joy in your mini photoshoots for one another, and honestly, who else in the world would know your best angles if not your best friend forever?
2. You Can Take Nonsense Selfies with the Kangaroos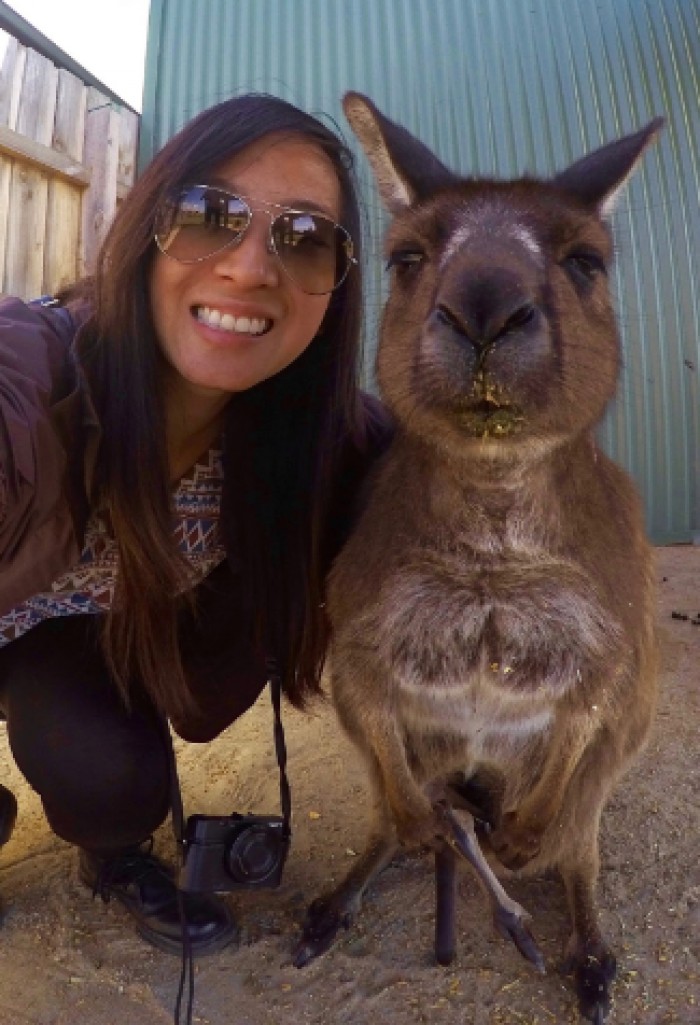 What's better than a BFF selfie, you may ask? A BFF selfie with a kangaroo, of course! There's a handful of places in Melbourne where you can spot these cute, wild marsupials, such as at Yering Gorge Cottage or The Grampians. Make sure you guys take care while taking your fabulous selfies, though! If not, you might just end up startling these furry creatures, unfortunately, and what a bummer that would be for both you guys and the kangaroo.
(If you're not sure, just do some simple googling on how to take the perfect kangaroo selfie! Yes, these web pages do exist.)
3. You Can Totally Chill Out at Yarra Valley
I'm most certainly sure that a bottle of wine accompanies most of your girls' nights in! After all, what better way to laugh and rant to each other than with a glass of wine in your hand? Well, why not take it up a notch and visit a winery at Yarra Valley – a world-class winery region! Not only will you get to taste some of the finest wine around, prep yourselves for some a-maz-ing accompanying gourmet experiences as you chill out at the cellar door. So soak in the languid atmosphere of the place and the accompanying view as you two talk about anything and everything! Literally.
4. You Can Have Some Adventure Time on a Road Trip

Speaking of Yarra Valley, why not take a road trip there from Melbourne together, only an hour's drive away! Or if you prefer something longer for some quality BFF time, then this city's most popular road trip destination, the extremely photogenic Great Ocean Road, is definitely for you two. Make sure you two do some research, though, such as where to stay and what to see, lest you end up rushing through the many breathtaking sceneries and end up with a flop of a road trip.
Also Read: Ultimate Road Trips for 2016
5. You Can Cafe Hop (and Count Calories Together!) Around Town
Melbourne is legendary for its brunches and good cuppa coffee. And if you can't get enough of cafe hopping in the little red dot with your bestie, then you definitely have to indulge yourselves silly with it at Melbourne! Get your matching track shoes out as you guys hunt for the best Eggs Ben and latte in town.
6. You Can Help Each Other Out
Who else is going to have your back, if not your trusty bestie? Hey, two heads is better than one, especially when you guys have to expect the unexpected! Melbourne's weather is known to be notoriously tricky to dress for… And definitely don't trust the weather report. Pack your sunnies, pack your hats, your umbrellas, your raincoats…. Everything! If you're lucky (or unlucky, depends on your perspective, really) enough, you'll even get to experience four different types of weather in one day.
7. You Can Shop Till You Drop

I mean like, duh. It's most fun to shop with your bestie, as both of you speed through as many outfits as you can, and the best part? Yes, you do look bad in that, put that away right now. Your best friend will be the one to give you a totally honest opinion, instead of a generic "mm yeah that looks good, yeah it's fine" from virtually everybody else. So gear up and tear through all the best shopping places in town! Royal Arcade or Chapel Street, anybody?
8. You Can Learn the Aussie Slang Together
Image credit:

Alpha
When in Aussie, do as Aussies do. But don't overdo it though, or even worse, doing it wrongly, especially since Aussie's full of their own, unique slang that kind of just doesn't make sense to the rest of us, sometimes. For example, "arvo" is commonly used in lieu of afternoon, and a "barbie" isn't a doll, it's a barbeque. Also, many phrases that the Aussies may sometimes sound like they're cussing, but no, they're really not, such as how "bloody oath" actually means "that's certainly true" or to stress a point, or how "piece of piss" means that it's an "easy task". Anyway, it's always pretty fun to learn new things with your BFF, no?
9. Soak in the Sun (and Rainbow!) at Brighton Beach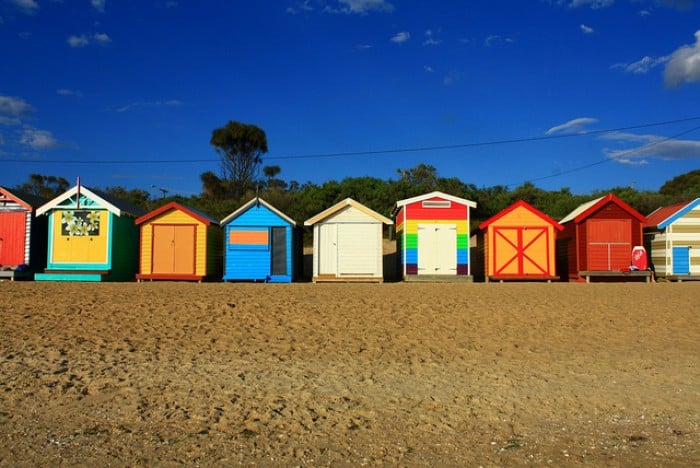 Image credit: Nick Hewson
Those bikinis that you've been hoarding in your closet? Time to bring them out now. Brighton Beach's no ordinary beach, though – it's home to one of Melbourne's most iconic symbols – their crazily colourful bathing boxes! So have fun in the sun as you and your bestie take multiple #ootd shots once again. Hey, girls just wanna have fun, am I right? You're welcome.
10. You Can Budget, Budget, Budget!
All girls love a good bargain, amirite? While not crazily expensive, Melbourne is by no means super affordable as well. For example, ditch the luxurious hotels for airbnbs or hostels instead! And eating at restaurants every day would most definitely burn a hole in your pocket, so why not opt for having some street food or eating at fresh market halls instead? Not only will you get to save some cash, it'll probably get you a more authentic aussie experience as well! I mean, come on, just look at those beautiful, beautiful oysters fresh from the market…
Who says you need to splurge to have fun? Anyways, it's pretty fun to hunt for the best deals with your bestie, no?
Also Read: 5 Free Things To Do In Melbourne
So are you going to make it or break it as you and your bestie take on Melbourne together? Whatever it is, start your journey right with Scoot, as they offer direct flights from sunny Singapore to (even sunnier) Melbourne 5 times a week! Check out their full fleet of Boeing 787 Dreamliners as well, and buckle in for a sweet sweet ride. Check out the fantastic fares that Scoot has to offer, and scoot off to your dream BFF holiday today!
---
Brought to you by Scoot and Tourism Victoria.