Pursuing a master's degree abroad is akin to getting the best of both worlds; you get to travel and dive into the stressful yet gratifying realm of post-graduate studies. For lifelong learners with never-ceasing wanderlust, it doesn't get any better than that!
But how do we pin down the best places to earn your master's degree abroad? The undertaking is like choosing a second home — and that's not necessarily the easiest choice to make!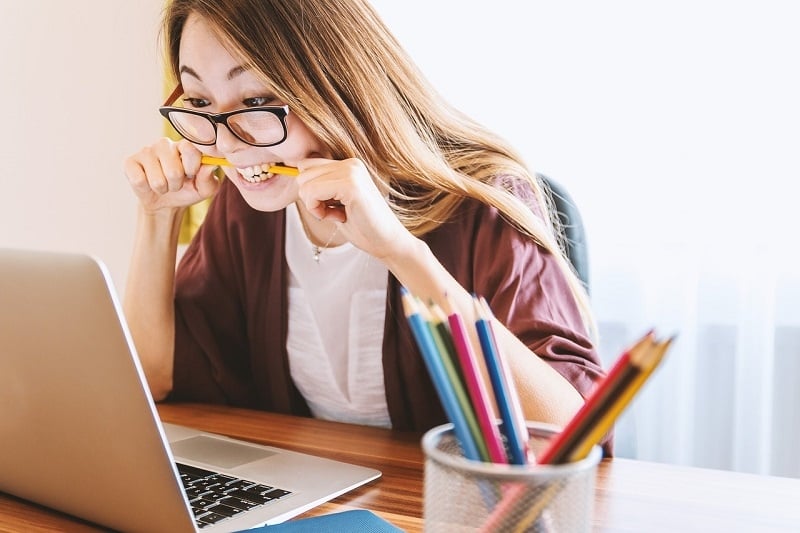 Studying in another country already requires ample life adjustments, so to err on the side of caution, we suggest sticking to what's comfortable and secure. Perhaps the best gauge for you is to stick to destinations that make students and tourists alike feel safe and at home! That said, these countries are the safest places to get a master's degree abroad these days, and they're stunning to boot.
1. Australia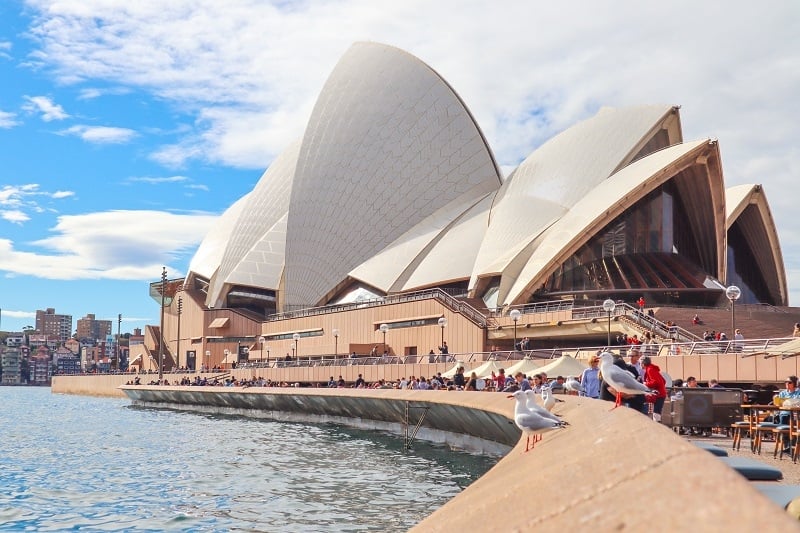 Reach new educational heights in the Land Down Under! According to the Safe Cities Index 2019 by The Economist Intelligence Unit, two Australian centres qualified in the world's top 10 safest cities. There's Sydney at #5 and Melbourne at #10. Both cities have consistently ranked in the same report since 2015!
Also read: The ONE Thing You Didn't Know About Each of Australia's 6 States and 2 Territories
Aside from regular inclusion in the Safe Cities Index, Australia boasts of laudable tourist safety and stunning sights that are absolutely bucket list-worthy. From natural wonders and road trips to culinary tours and wildlife experiences with kangaroos and friendly quokkas, there's plenty to look forward to in Australia during your free time no matter your budget. 
There are over 40 universities you can choose from in Australia, but those with higher rankings are in Sydney, Melbourne, and Queensland. Crikey, would you look at that — two out of three happen to be among the safest cities in the world!
2. Austria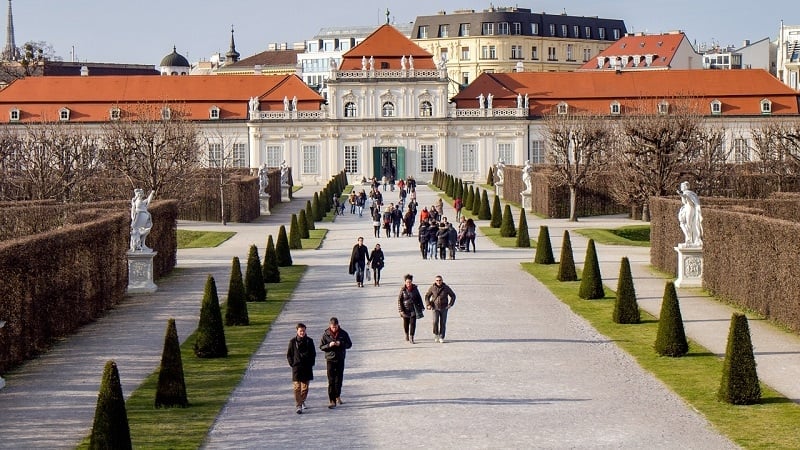 Understandably, you'll be seeing a lot of references to safety rankings in this article. And breathtaking Austria is no stranger to these reports on security. It is home, after all, to Vienna — the country's culturally and historically rich capital that has remained the world's most livable city for 10 years now! 
Also read: The Best of Salzburg: This is a List of Our Favourite Things
If you wish to pursue your master's degree abroad someplace where the quality of life is the epitome of ideal, Austria is an excellent pick. Work-life balance is attainable, crime rates across the country are astoundingly low, and it hosts university towns like Innsbruck, where several hallowed halls specialising in medicine and management are located.
Austria is also celebrated for its laurels in music, architecture, and the arts, so one can just imagine the enriching extracurricular activities that await in this alpine nation. Another plus for caffeinated post-graduate students is the country's vibrant café culture, which is especially evident in Vienna.
3. Canada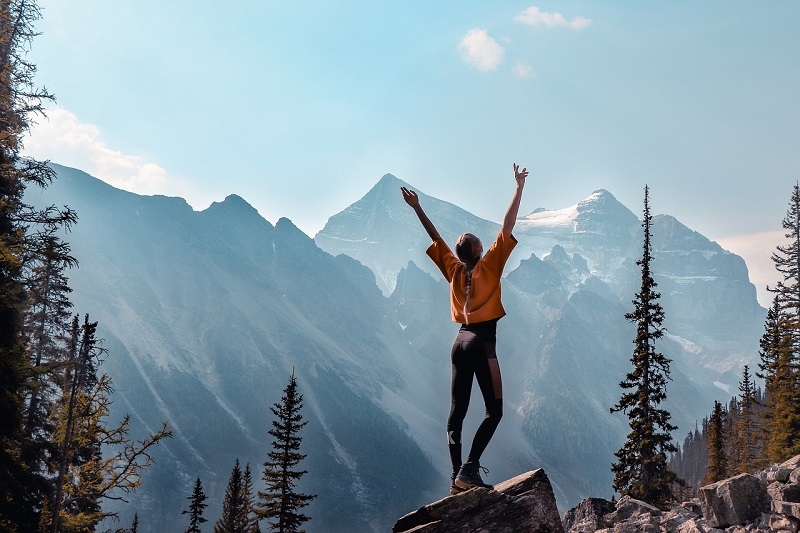 I'm sure at one point in your life, you've been told that Canadians are among the nicest, most polite people on Earth. It's not just hearsay; many attest to this truth, so much so that it often figures in pop culture. Clue: How I Met Your Mother.
Time and time again, Canada has been hailed as one of the most popular destinations for international students too. Why? First off, there's the quality of education in Canada. They've consistently been included in the top 10 countries with the best educational systems in the world, according to Economic Surveys and Country Surveillance. Singapore is another country that consistently ranks on the same list, but more on that later.
Given that the niceness of Canadians receives much hype, it's easy to believe what most international students say about choosing the country for their master's degree abroad. First, they always feel safe. Second, they constantly feel accepted. And third, the learning experience is top-notch. Travellers who are drawn to the great outdoors will definitely love school breaks in Alberta, British Columbia, and Vancouver. Did we mention there's plenty of skiing and snow in the region? So how about it, eh?
Also read: Unforgettable Canadian Skiing Holidays | The Best Ski Resorts
4. Denmark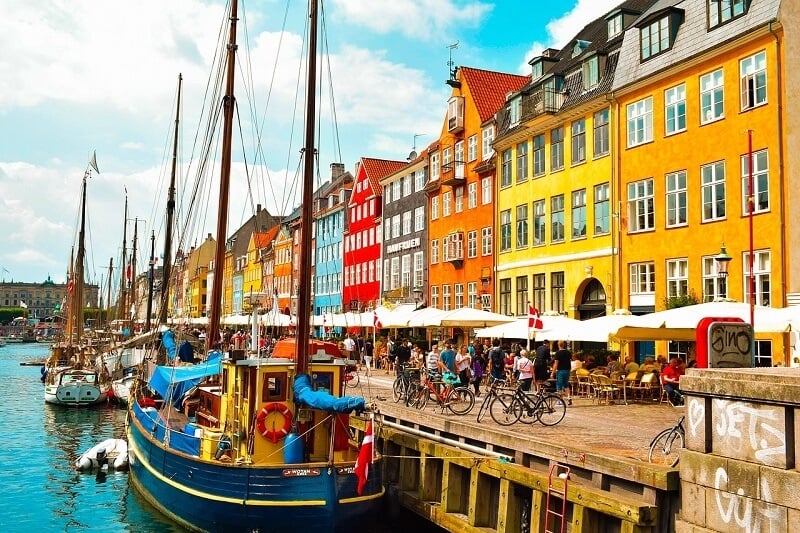 If you're familiar with the World Happiness Report, then you'd most likely know that Denmark always places on this survey. It held the top spot in 2013 and 2016, and has seldom strayed away from the world's top three for the past 10 years. In 2019, it was crowned second place — next to Finland, which is also on this list, but more on that later. 
Why are Danes so happy? It's their overall positive outlook and laudable quality of living hinged on "social equality and community spirit". Social welfare across this Nordic country is also a big thing, as well as plummeting crime rates. Did we mention that Denmark has consistently been deemed among the globe's least corrupt countries, according to the Corruption Perceptions Index?
Then there's hygge, a quintessential Danish term and concept that puts Denmark on the map as a destination that upholds wellness and mindfulness. Hygge is a certain type of contentment associated with cosiness, comfort, and warmth. Add to that world-class education and must-see attractions like the bronze "Little Mermaid" and the colourful townhouses of Nyhavn in Copenhagen — and it's pretty much hard to imagine taking a master's degree abroad elsewhere.
5. Finland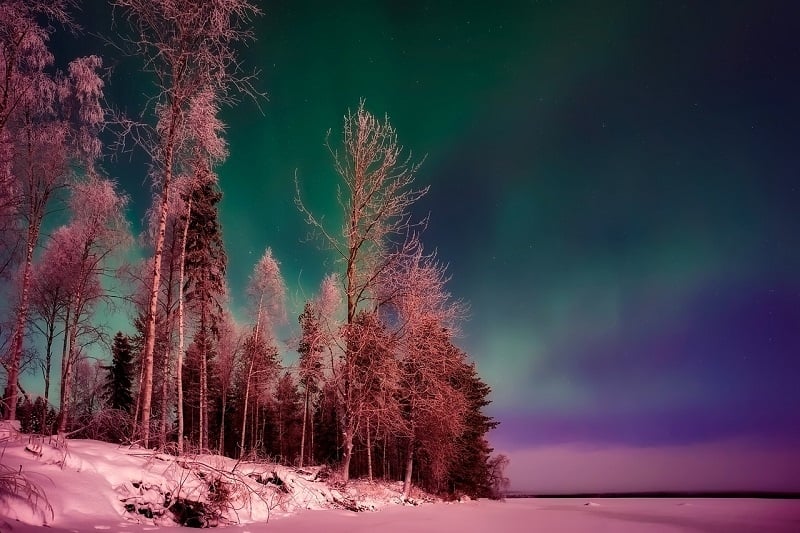 Like we told you, Finland is the world's happiest country to date. It's much like Denmark, with a society empowered by freedom, acceptance, mutual respect, and superb welfare. Here, all basic needs are met, and the government runs on genuine care for its people. If the Danes have hygge, the Finnish strongly believe in sisu — a rather specific type of resilience and inner strength that always pushes for better results no matter how crazy the undertaking seems. Although the concept is pretty hard to fully encapsulate in English, it does make sense that its literal translation is "guts".
Education-wise, the country brims with respected institutions that all in all offer over 400 English courses. In any university you choose in Finland, you'll notice that there is a great mix of urbanised areas and nature scenes, which makes for quite the breath of fresh air (literally and figuratively). Finland is home to towns and city centres with admirable urban planning, so that people may safely and conveniently get around with or without a private vehicle. For students, this is a major plus!
Consider earning your master's degree in Finland, especially if your course requires hours of lab time and specific technology; schools in Finland are known to house state-of-the-art learning facilities! Plus, you can plan your school holidays around the seasons for witnessing the Aurora Borealis in the Northern Lapland.
Also read: Top 5 Places to Catch the Northern Lights
6. Germany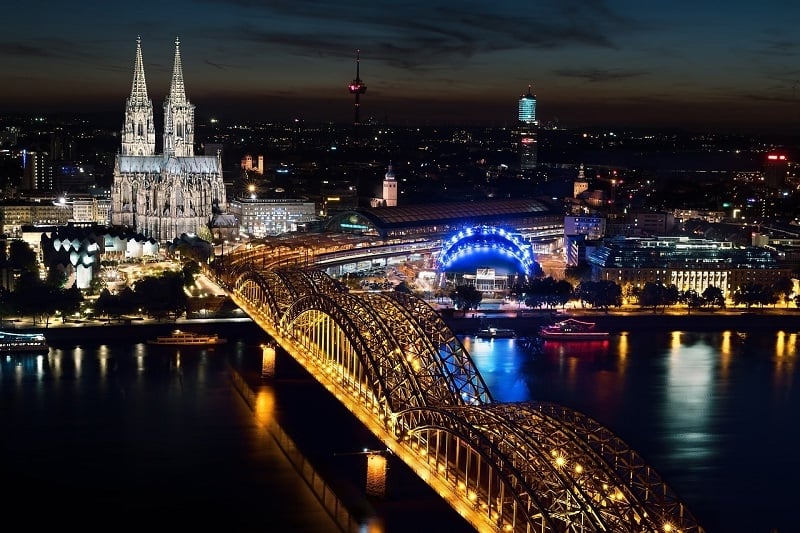 If you've picked up the German language somewhere along the way, then why not consider earning your post-graduate degree where you can practise speaking it? We've heard the story of a respected Filipino ambassador who earned one of her master's degrees in Germany and spent much of her time in the country afterward for diplomatic work; she couldn't stop professing her love for Germany and the rest of Europe!
Did you know that next to the United Kingdom and the US, Germany boasts the most number of highly ranked universities across the globe? The birthplace of some of the world's most iconic thinkers (Albert Einstein, Immanuel Kant, Karl Marx, to name a few), Germany is also recognised as "the land of ideas"! That's certainly more than enough reason for bookish folks to pick Germany as their destination for earning a master's degree abroad. 
As far as safety is concerned, Germany seldom sees its share of petty theft. This is why it's considered a great place for solo travel! If you're a worrywart, be comforted by German's general overflowing respect for the law. The country is secure, and you'll have plenty of fun visiting popular castles, historical buildings, and lush forests!
7. Ireland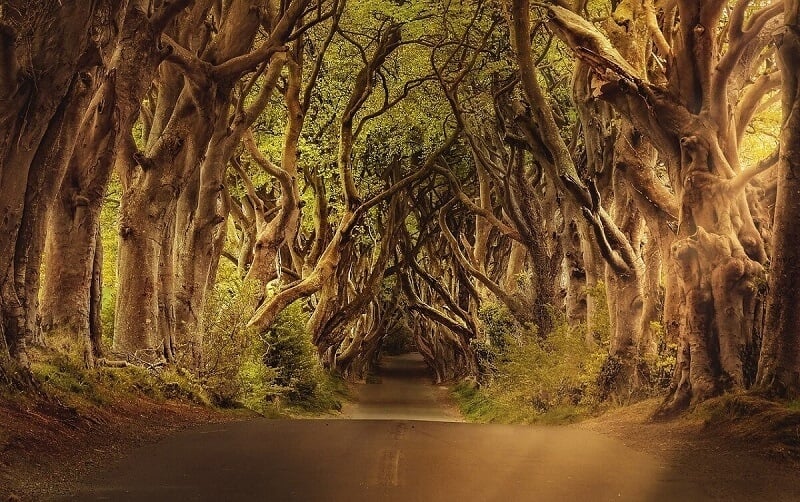 The first time I fell in love with Ireland's stunning green landscapes was when I watched the tearjerker flick P.S. I Love You. I knew right then and there that Ireland was a travel gem. But did you know that it's an awesome place for earning your master's degree abroad too?
Also read: Now Showing: Must-Watch Travel Movies That Spark Wanderlust
The country has a healthy, thriving population of international students thanks to warm, hospitable locals and its academic heritage. Ireland is home to one of Britain and Ireland's so-called "Ancient Universities", which are medieval institutions founded before the 1600s. Imagine being steeped in such history; walking these hallowed halls alone must be a treat for culture and world history buffs!
Kind locals aside, Ireland doesn't fall short of security and safety. The country has consistently been included in the world's top 10 countries of the Global Peace Index. Here, cases of racism are rare, plus most campuses are equipped with 24-hour security. Ireland is great at providing work opportunities for its international students as well. Know your options, whether you're looking for part-time work while studying or full-time employment after graduation.
8. Japan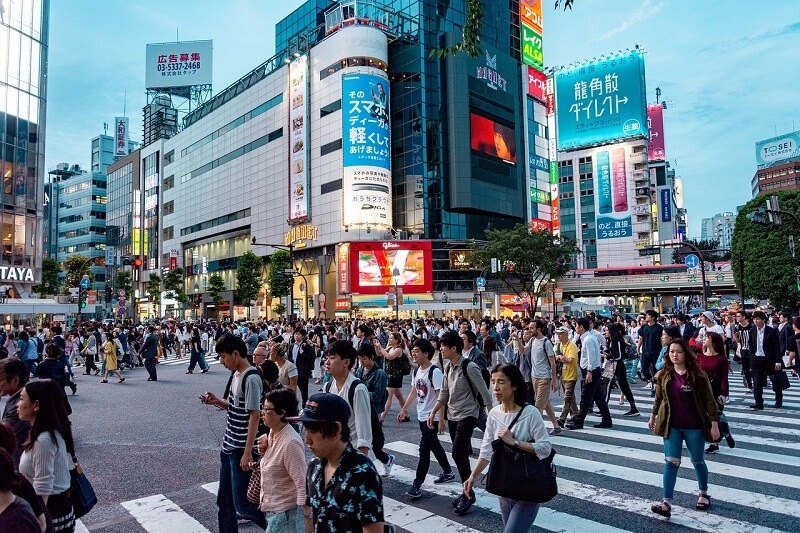 If you're looking to study in Asia, the Land of the Rising Sun might just be the right post-graduate destination for you! We can't deny that the country places high on almost every avid travellers' list of favourite countries. From pop culture and Japanese traditions to all things kawaii, there's a lot to love!
There's no questioning safety in Japan; it's lauded across the globe for security. Plus, the Japanese are known for their hospitality and honesty. Travellers who misplace their belongings in Japan's tourist spots often find them exactly where they were left. Either that, or in the possession of authorities waiting for the rightful owners to claim them.
Japanese universities also enjoy their world-class reputations in innovation and research. That's certainly something to look forward to when studying in any of its cities or prefectures. A tip, though: Learn basic Japanese. Locals here also hold etiquette in high regard, so take note of these dos and don'ts in Japan. 
9. New Zealand
New Zealand has always been known for its quality of life, sustainable ways, and efficient government services. But with incumbent Prime Minister Jacinda Ardern at the helm, Aotearoa has been acing just about everything. From free education to public welfare (they have an assistance fund for creatives!) and its COVID-19 response, New Zealand impresses.
Even with only eight universities in the country, ALL of them figure well in the QS World University Rankings. That says a lot about New Zealand, where the culture of quality over quantity prevails. New Zealand also boasts of enviable work-life balance for all residents; students who wish to experience the best of this perk can choose Auckland, Wellington, or Christchurch as their base.
The huge bonus is how you can spend your free time exploring! Visit the filming locations of The Lord of the Rings or immerse in the rich cultural heritage of the Māori, the indigenous Polynesian people who were among the first settlers of New Zealand.
10. Singapore
Of course, Singapore HAS to be on this list. The top two reasons for choosing the Little Red Dot as your post-graduate destination are no-nonsense — and they're music to any lifelong learner's ears. First, Singapore is home to two universities (NUS and NTU) that are mainstays in the QS World University Rankings' list of top universities in Asia. In fact, the National University of Singapore (NUS) has been Asia's #1 leading university since 2013, according to the Times Higher Education (THE) Asia University Rankings.
But this article is about the safest destinations to earn your master's degree abroad. Surprise, Singapore doesn't fall short in this department either — and this is the second reason. People call the place a "Fine City" because of its high standard of living as well as the ridiculously huge fines that come with every law you break; jay-walking, gum-chewing, you name it, the government fines it. While this may seem intimidating, it also assures you that Singapore is indeed a safe second home.
Also read: Tourists Be Warned: 13 Things You Just Can't Do in Singapore
It helps that it's walkable too, so you can tour the city by foot and consider it your day's light workout. If you live in Southeast Asia, travelling back home won't be so harrowing either, so that's another advantage.
Make your master's degree abroad more memorable
There are other safe yet highly tourable countries to choose from when deciding on your post-graduate destination. They all offer topnotch education too! You can earn your master's degree abroad in the Netherlands, Sweden, or Switzerland if you're a fan of vast greenery and pockets of wilderness. Spain is secure and its vibrant culture is intoxicating to the senses! Or study in the UK, if you've always dreamed of living in London.
Whatever your choice is, know that finishing your master's degree abroad may be one of the most fulfilling experiences of your life. But remember the destination doesn't define your journey — you do.