Ah, Melbourne = coffee capital + arts central way down under. If you're thinking on taking a trip with your girlfriends, Melby's the place to go! Just imagine: Long languid days of cafe-hopping, strolling down pedestrian avenues, and taking OOTDs against the colourful street art. Pure bliss!
Also read: Why Melbourne Should be your Next Girls Getaway
However, did you know that there are plenty of things to see outside Melbourne as well? Here are 8 whirlwind side trips out of the city that you definitely won't regret taking with your girlfriends!
1. Great Ocean Road

Image credit: Tan Cheng Joo
The Great Ocean Road (GOR) is the quintessential Australian experience. Nowhere else in Australia can you get such azure blue skies, such turquoise waters, or such dropdead gorgeous views! Pile into a car with your girlfriends and get ready for the road trip of a lifetime. Feast your eyes on simply spectacular views every step of the way; don't forget those cameras and bikinis – you're gonna need them for sure!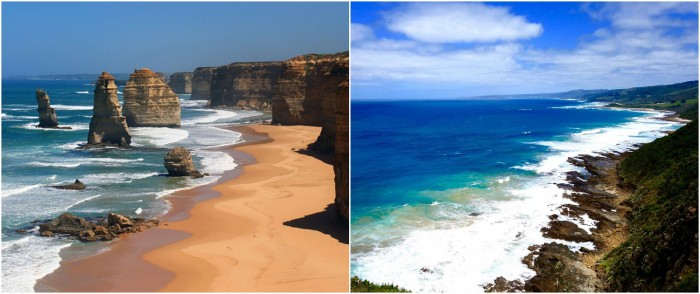 Image credit (left): portengaround
Perhaps the most iconic landmark of the GOR would be the 12 Apostles. Fun fact: They're known as 12, but now only 8 remain. We recommend visiting the Apostles just before sunset – there's nothing quite like watching the skies dance above the rock stacks!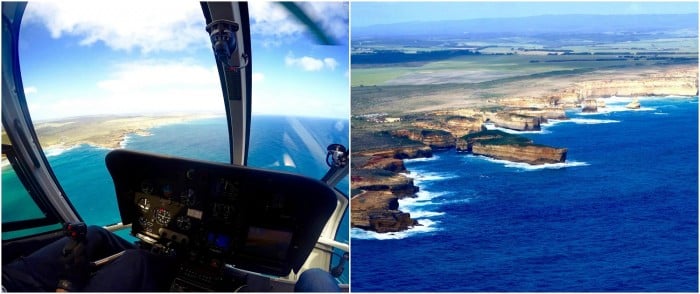 Another unique way to view the Apostles would be from up above – that's right, take a helicopter ride to have a stunning aerial vantage view! Think: your giggly girlfriends and you high up in the air. Sounds like a pretty wild ride!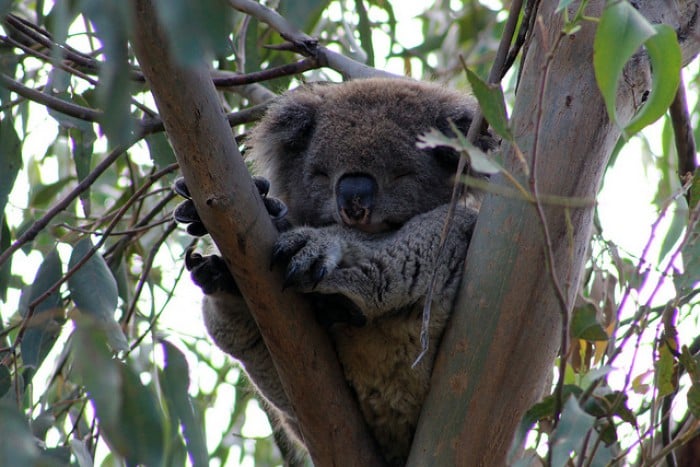 Image credit: portengaround
This is especially for all the girls out there – after all, which girl can resist a cute cuddly koala? Go on a koala-spotting adventure at Kennett River! Also, did we mention that these koalas are completely wild? Just look at that face! Enjoy the thrill of watching these adorable furry balls in their natural habitat.
The GOR can be done within a day from Melbourne, but be warned that it will be a very, very, very long day. Our tip for you? Don't rush it all in one day; the GOR definitely deserves more time than that! Put up for a night or two in the towns located along the stretch, such as Torquay, Lorne, Kennett River (where the wild koalas are!), Port Campbell or Apollo Bay.
2. The Grampians National Park
Image credit: ghatamos
Venture to the Grampians National Park for some peace when you just need a break from the city. Lace up your hiking shoes, and explore one of the many hikes the park has to offer. Look at the lush greenery that seems to go on forever, or at the vast sea of wildflowers in spring. Why, the air even seems fresher here!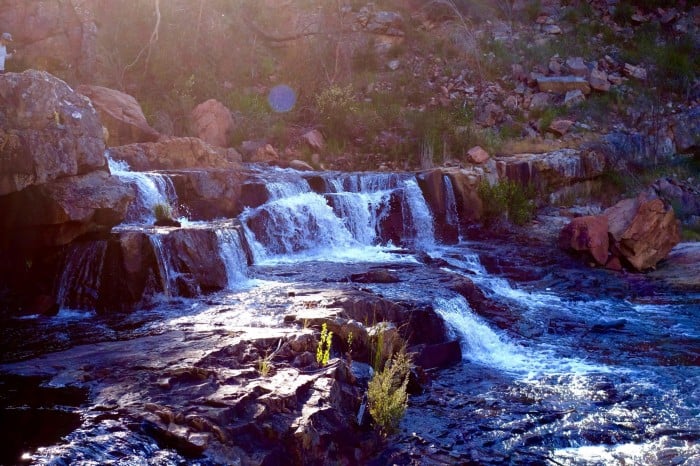 The Grampians is home to numerous walking trails, as well as beautiful waterfalls. Take a leisurely bushwalk through the flora and fauna, or if your gang is the adventurous sort, spend a couple of days camping amidst the wilderness! Nothing will bond your girlfriends and you more than spending time with nothing else but each other and nature.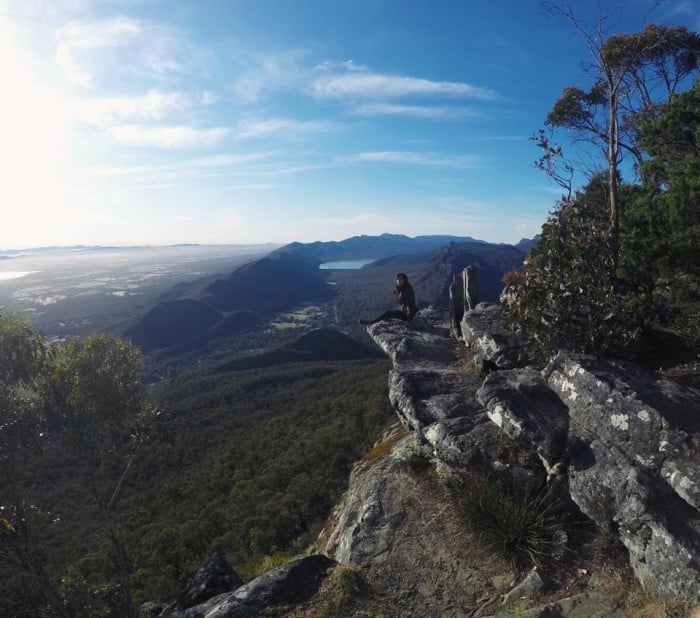 The entire place is so surreal that it simply feels out of this world. Pair that with tranquility beyond compare, and we think we've got a winner! Plus point: learn about the Aboriginals from the many stunning art pieces found throughout the park. Scenery, serenity and culture? This definitely is the place to go to from Melbourne!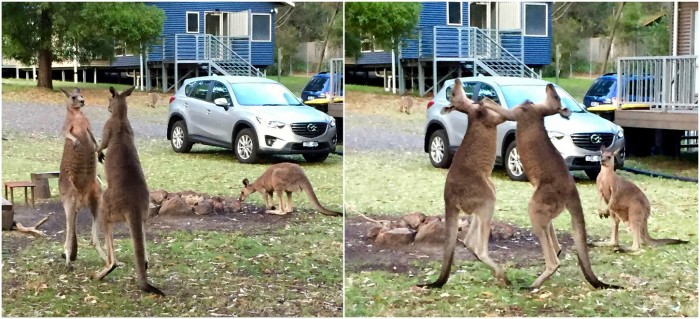 Choosing to stay a night in Hall's Gap, a town just beside the Grampians National Park, may just be the best decision you make. Before dawn breaks, watch as the "Oval" (a large piece of grassland) becomes overrun with wild kangaroos. Yes, wild kangaroos! If you're lucky, you'll be able to catch a friendly boxing match between the kangas right on your doorstep. It's like National Geographic coming to life before your eyes!
3. Phillip Island
Phillip Island is located a mere 90 minutes from Melbourne, and attracts visitors from around the world. Every day at sunset, experience the magic of watching hundreds of fairy penguins no taller than half your calf waddle up to shore from the sea to nest. Welcome to the world-renowned Penguin Parade! During the hotter months, you can even sit on the beach and have the penguins walk up right next to you. Try to contain your squeals; the cuteness may just be too much for you girls to handle.
Even though many make the trip just for the Penguin Parade, Phillip Island is well-worth a day of your time! Visit the Koala Conservation Centre, or gaze upon the "Blowhole", a sea cave that looks too extraordinary to be real.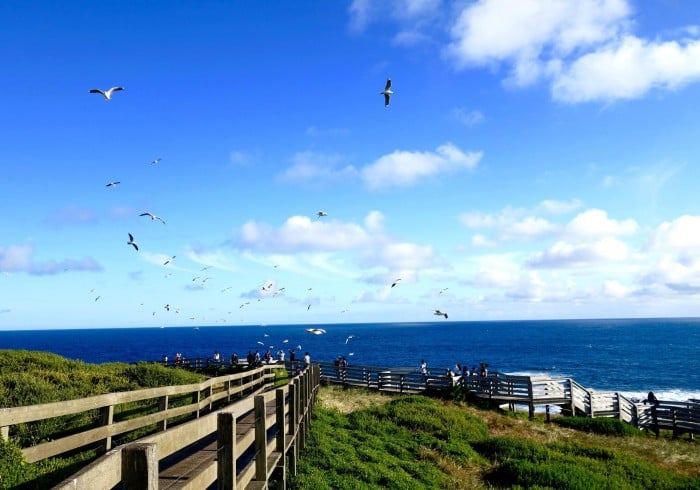 Take a stroll at the Nobbies, and be rewarded with sweeping views of electric blue sky and sea. If you're lucky, you might even spot a couple of penguins even before the sun begins to set!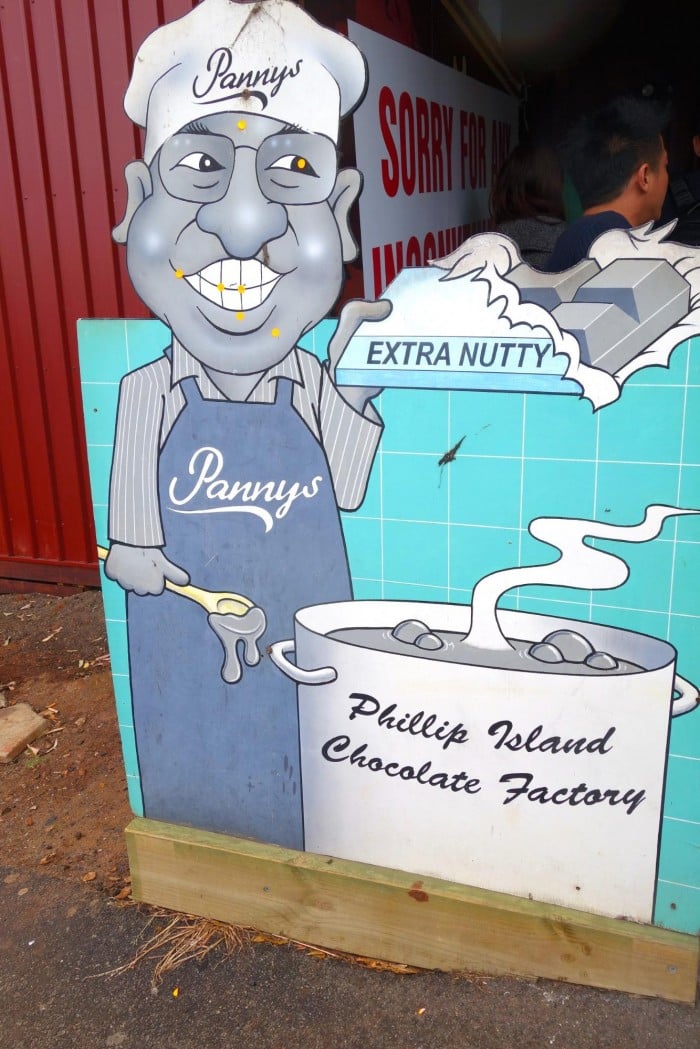 Sweet tooths will be delighted to visit the Phillip Island Chocolate Factory! Go on a tour to watch skilled chocolatiers churn out marvellous chocolately creations and view giant chocolate reproductions (such as one of Michelangelo's 'David' sculpture). The entry ticket is even made of chocolate! We know, what else can we expect from a chocolate factory right? Deee-licious!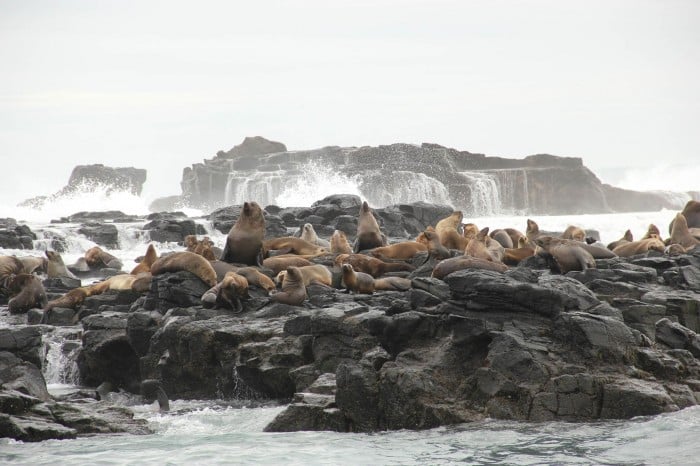 Image credit: Tourism Victoria
Be sure to check out their EcoBoat Adventures as well! Get way closer to the rugged coastline of Phillip Island, and check out the darling fur seals, orcas, and dolphins dotting the waters.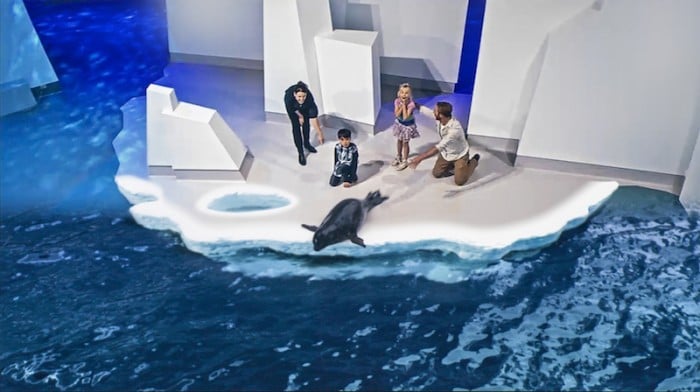 Image credit: Tourism Victoria
Also, if you girls feel more like chilling around instead, then head on over to the Antarctic Journey at the Nobbies, bringing to you an immersive experience of this extreme continent – all within the comforts of the Nobbies Centre!
4. Yarra Valley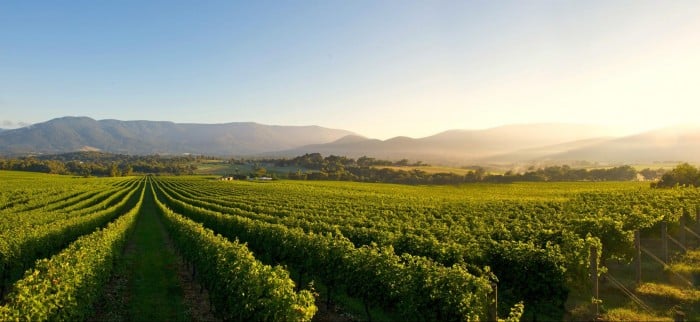 Indulge in some of Australia's best wines at Yarra Valley, a region known for its extensive vineyards and exquisite vino. Go on winery tours to see first hand how wine is manufactured. Race your girlfriends in-between the never-ending rows, or simply sit back and clink those glasses of bubbly. Engage in a precious HTHT session; as we all know, secrets tend to come out a lot easier through rose-tinted wine glasses. Take it from us – you'll get to know your girlfriends a whole lot better after a visit to Yarra Valley!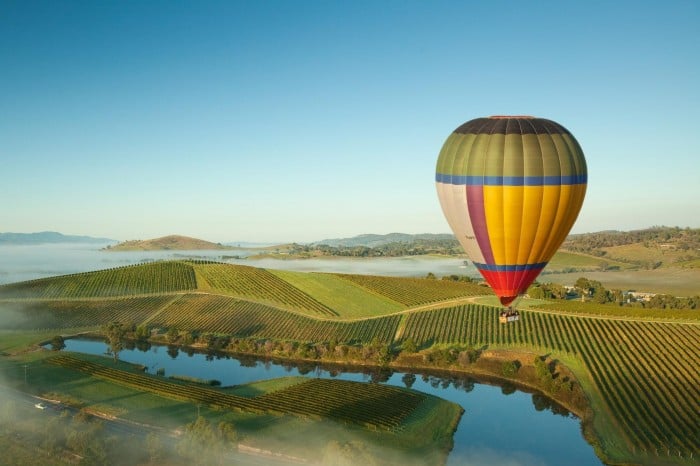 Wake up bright and early for an absolutely gorgeous hot air balloon flight across the landscape. Take tons of photos from up above. Bed hair? Meh, who cares! Anything looks beautiful with that backdrop. After the flight, enjoy a breakfast of – do you even need to ask? – wine, of course!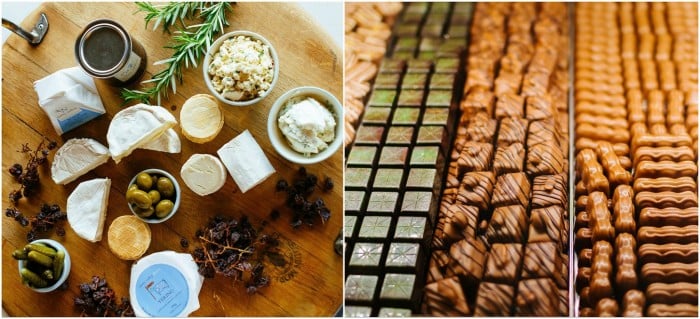 Image credit: Roberto Seba
The gastronomic experience of course begins and ends with wine, but Yarra Valley is also well-known for its wide range of delectable cheeses and divine chocolates. Yarra Valley Chocolaterie and Creamery as well as Yarra Valley Dairy are places that definitely deserve a spot on your itinerary.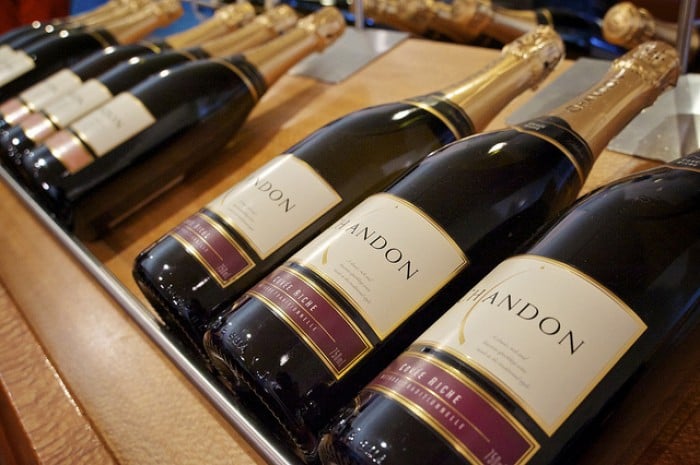 Image credit: Jason Tabarias
Fun fact: You can even rent your own cherry tree! 'The Cherry Boys' will maintain your tree for you throughout the year, and inform you when the cherries are ripe for picking. Just imagine, your very own cherry tree!
Also read: 10 Great Destinations in Australia's State of Victoria
5. Dandenong Ranges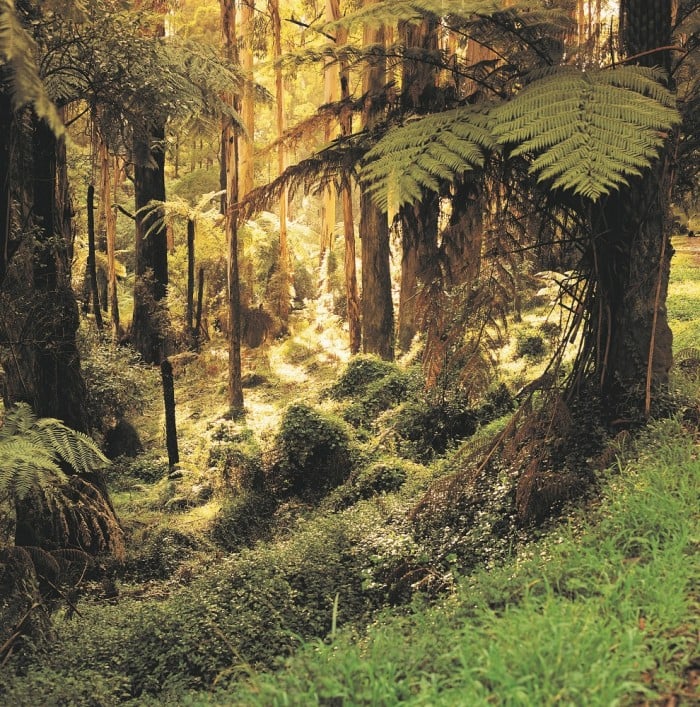 Just a stone throw's away from Yarra Valley lie the magical Dandenong Ranges, where every bit of the region feels like a real-life fairytale. Feel dwarfed by the giant towering trees in the Sherbrooke Forest, and wander awestruck beneath the canopy overhead.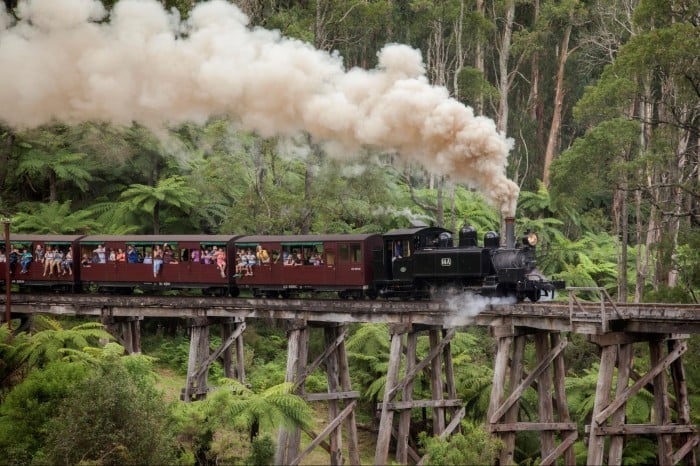 Feel like a kid again on the Puffing Billy steam train, a nostalgic ride that maneuvers you through the dense forest. Scream with delight as you and your girlfriends dangle your legs over the railings; where else are you able to dangle your legs out of the carriages? This is a once-in-a-lifetime opportunity not to be missed.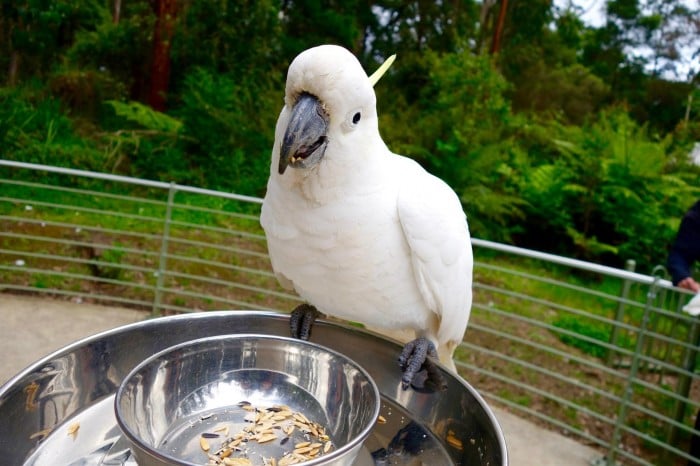 Also, grab the chance to feed cockatoos at the Sherbrooke Forest! Take turns with your girlfriends to feed these curious birds who may even take the liberty of landing on your head.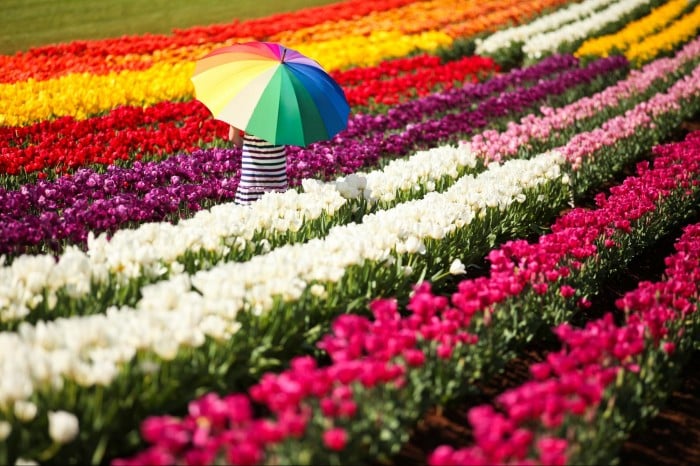 Image credit: Tesselaar Tulip Festival 2016
And here's a bonus for you if you're heading down to Melbourne in spring: you definitely have to check out the Tesselaar Tulip Festival, where not only can you eat your hearts out at the rows upon rows of breathtaking activities, but you girls can also indulge in the food, wine, and merrymaking at the festival! After all, which girl doesn't love flowers?
The Dandenong ranges can be reached within an hour from Melbourne; a refreshing oasis is just a day trip away!
6. Sovereign Hill (Ballarat)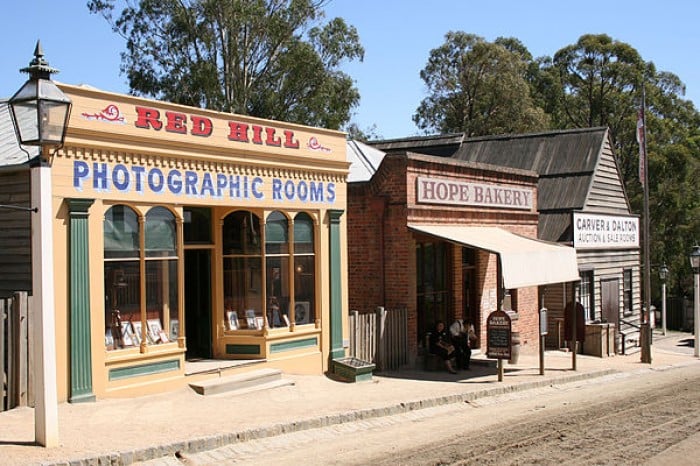 Image credit: Mike Lehmann
Travel back in time to the goldrush era of yesteryear at Sovereign Hill, a town which looks completely frozen in time. Give your time-turners a twirl, and saunter down cobblestone streets lining old-school shops and houses.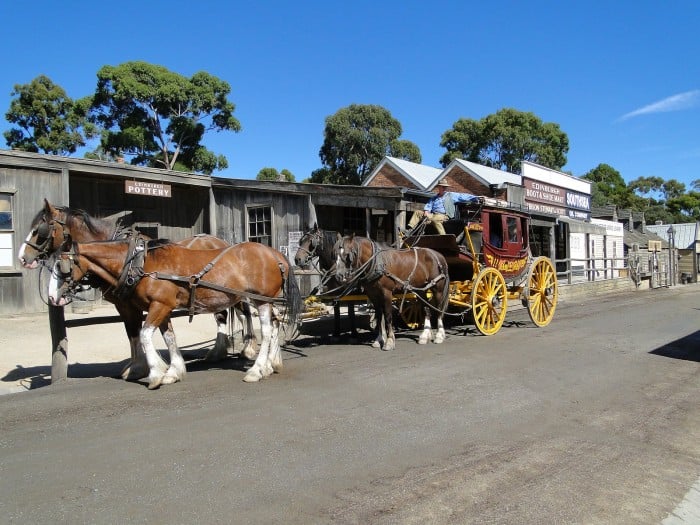 Image credit: Peterdownunder
There are so many things to do here – go deep underground on a gold mine tour, or take a horse-drawn coach ride around the town. Characters in costume roam the streets as well, and are ever ready for a nostalgic photo or two. Get ready your wackiest poses, milady!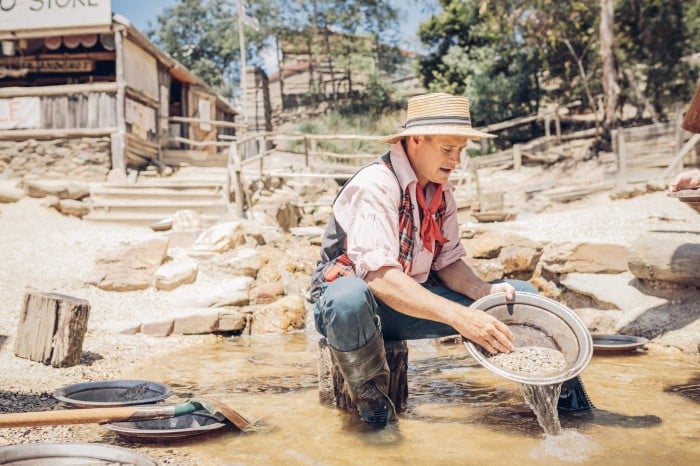 Image credit: Sovereign Hill Facebook
Did you know you can even pan for real gold at the river? That's something that we're sure no one can resist! See which of your girlfriends manage to pan up the most gold – you snooze and you lose, honey. Have fun!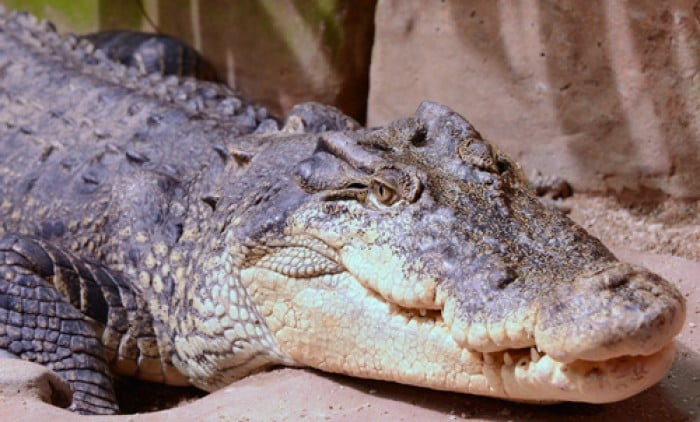 Image credit: Ballarat Wildlife Park
Squeal at the totally cute native Australian animals together at the Ballarat Wildlife Park, with fun activities such as crocodile or alligator feeding! Yep, you read that right. It'd be fun to see which of you scream in terror first, wouldn't it? Or not. Either ways, it'd be a totally new and interesting experience for you and your girlfriends! If you want to give that a miss, not to worry, there's plenty of other interesting sights as well, such as giant tortoises, dingoes, reptiles, and the tasmanian devil.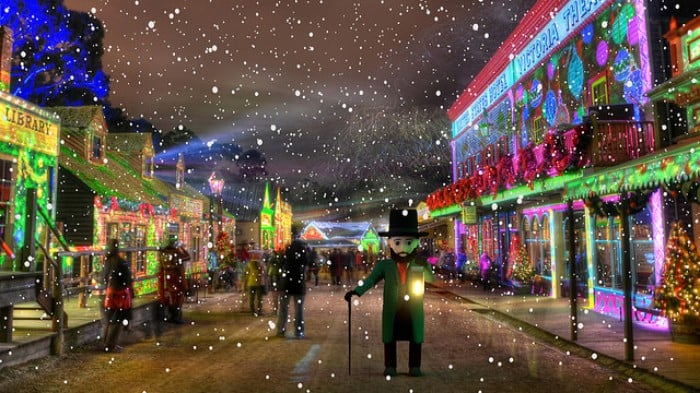 Image credit: Chris Fithall
And if you find yourself at Sovereign Hill anytime soon from the 25th of June to the 24th of July, you're in luck – just in time to catch the Winterland Wonderlights! Be totally wowed by the merry Christmas atmosphere, with carolers, snowplay, and the highlight of the evening: the spectacular Christmas Wonder Lights show!
Plus point: Sovereign Hill is located just 90 minutes away from Melbourne. Score!
7. Mornington Peninsula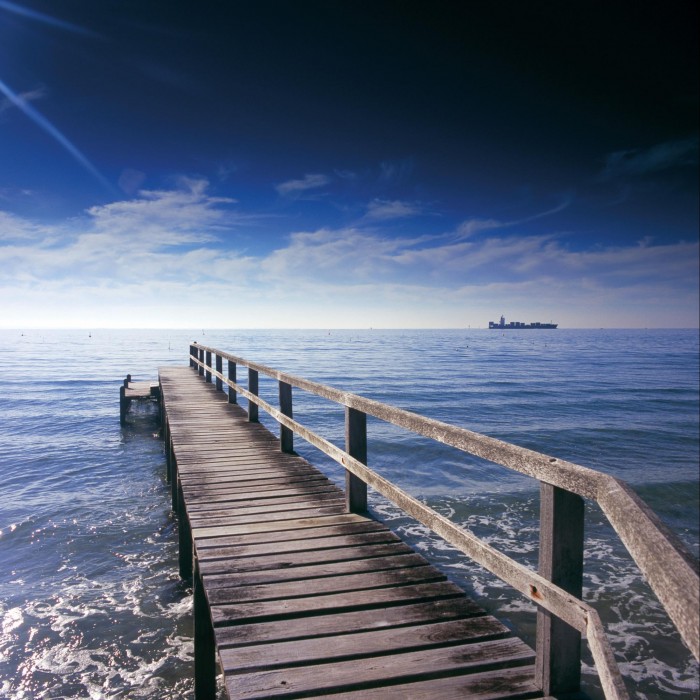 Mornington Peninsula is situated along the coast, so expect dramatic views every direction you turn. Located just an hour from Melbourne, the region is full of pristine beaches, wineries, cafes, galleries and is home to the renowned Peninsula Hot Springs.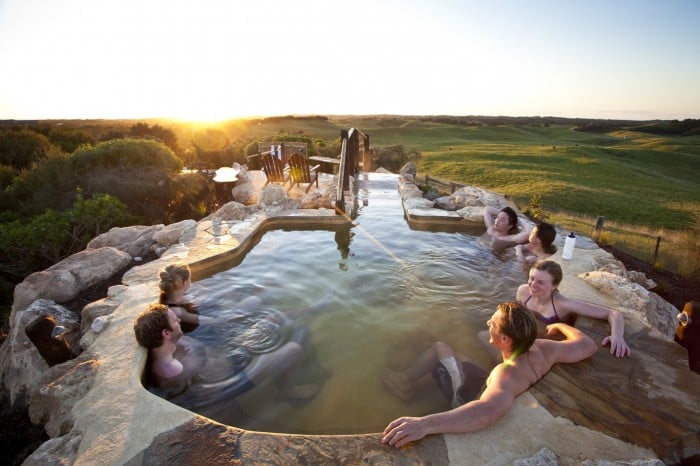 Just imagine soaking into the absolutely gorgeous and relaxing hot spring as you girls chat about anything and everything under the setting sun! Pure heaven.
Also, challenge your girlfriends to some stand-up paddle boarding, an activity that is highly popular in the area. See who loses their balance first – it'll be a day of sun, sand, sea, glorious tans and laughter.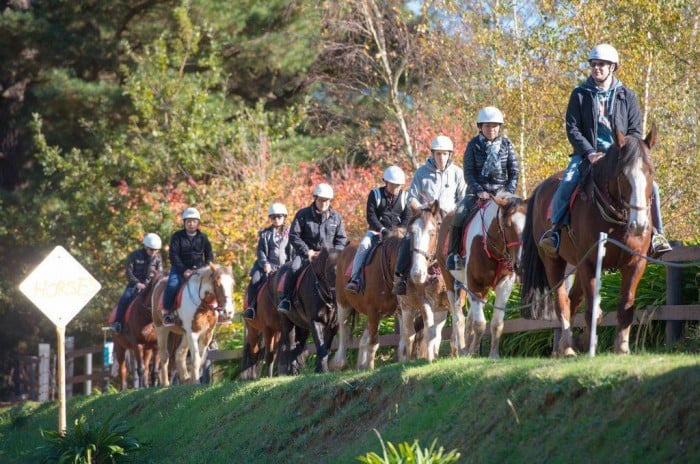 Image credit: Equestrian Life Facebook
As we all know, Australia is famous for its wine. Many choose to go on tours through wineries, and sample the best the region has to offer. However, why not go one step further and explore the wineries on horseback? There's nothing quite like soaking in the views with your trusty steed. Top it all off with a couple of glasses of wine – mm, simply perfecto.
If horseriding isn't your thing, partake in a couple of rounds of golf! Who says golf is only for businessmen? Mornington Peninsula is home to 15 breathtaking golf courses, all juxtaposed with beautiful natural backdrops. Loosen up those knots in your shoulders and get ready to take a swing!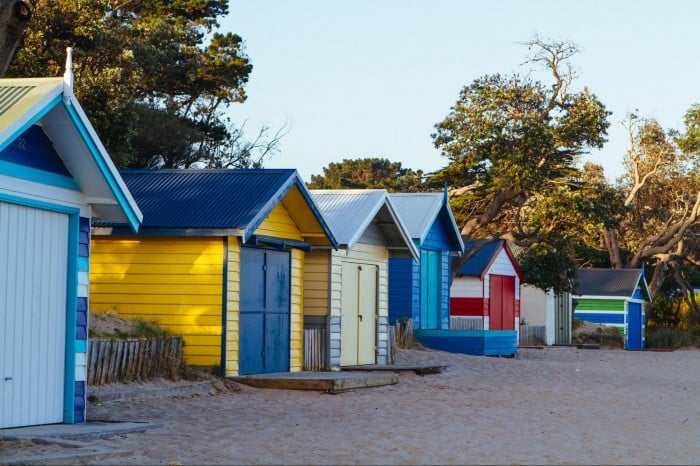 Image credit: Roberto Seba
These rainbow bathing boxes add a splash of colour to the coast of the peninsula. They are without water or electricity, and serve as a creative backdrop for many summer photos. Also, #OOTD paradise?! Why, some might even deem these bathing boxes to be the icon of Mornington Peninsula!
8. Daylesford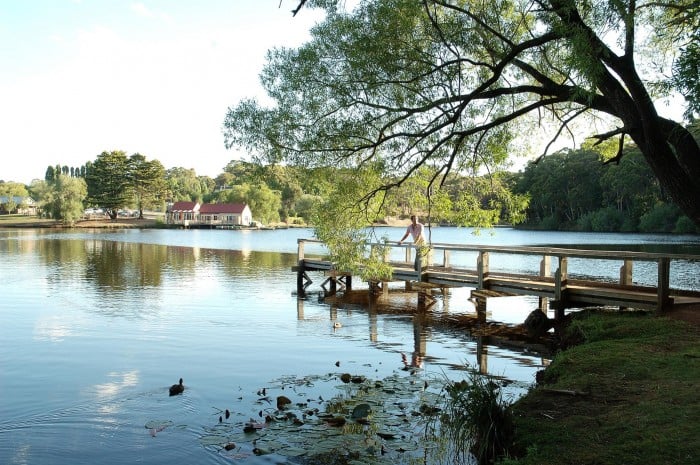 Image credit: Daylesford and the Macedon Ranges
Find the ultimate respite from the city here at Daylesford, an idyllic retreat tucked away in the corner of the country. Located about 1.5 hours away from Melbourne, your girlfriends and you will be treated to a day full of pampering, relaxation and indulgence! Take a stroll along the large tranquil lake, or pack a picnic of wine and cheese.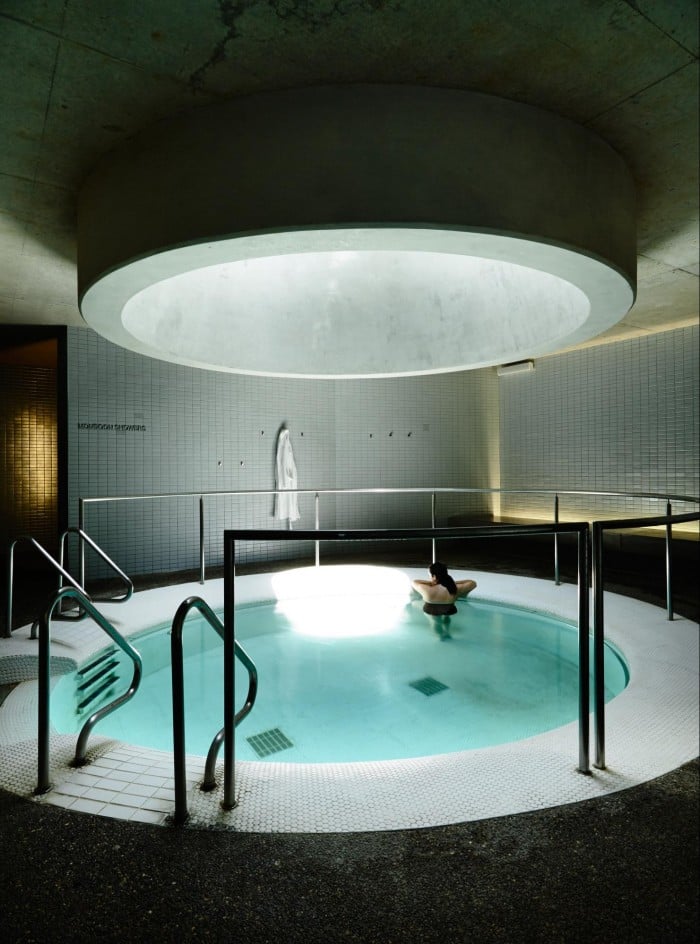 Known as Australia's spa capital, Daylesford is littered with luxury spas aplenty, decadent gourmet offerings, as well as – wait for it – natural mineral spas and massages!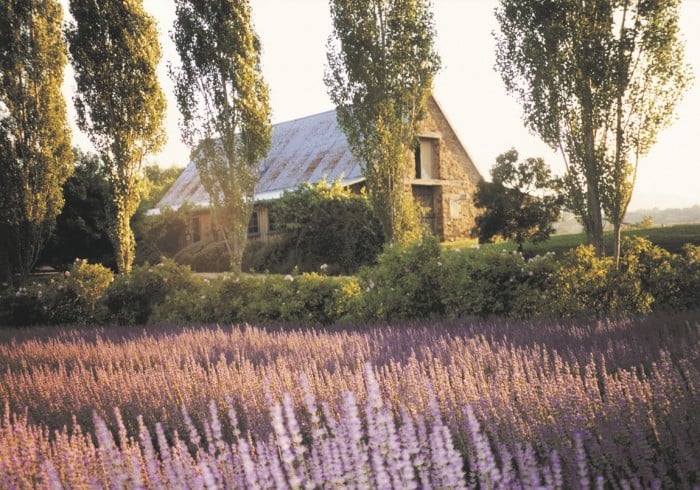 Pay a visit to the Lavandula Lavender farm, located North of Daylesford. Just imagine running through that vast lavender field – sometimes we just need some time to let our hair down and run free! The sea of purple also makes for a stunning backdrop for some girly group photos, don't you think?
Also read: Self-Drive Road Trip from Melbourne: A One-Week Itinerary
So there you have it, 8 side trips from Melbourne that you absolutely won't regret taking. Have a whirlwind of a time with your girlfriends!
Grab your girlfriends and jet off to Melbourne with Scoot, which offers direct flights on their full fleet of Boeing 787 Dreamliners from Singapore 5 times a week. What are you waiting for? Check out their website for fantastic prices that you won't find anywhere else!
---
This article is brought to you by Scoot and Visit Victoria.