Numerous websites on the internet can quickly give you a list of tips for travelling the Philippines. But we believe that there are still some things that are occasionally left out. Here are a few things that we think you should seriously consider when coming to this beautiful archipelago.
1. Be nice
Filipinos are generally joyful people. I mean, the country's no. 1 food chain's mascot is a big happy bee. What comes with our sunny attitude is the expectation of being treated nicely. Hostility just doesn't do well with us.
2. Ride the jeepney
They're the number one mode of public transportation in the Philippines. Jeepneys are an experience like no other. They're fully equipped with decorations and top of the line seats. It can be fun if you want to know what it's like to stop, in the middle of the road, every five minutes. They're also a great way to rub elbows with the locals! Kidding aside, jeepneys have been part of the Filipino culture for as long as we can remember; they're as strongly associated with our country as any Philippine historical site.
3. Respect the religions
The Philippines is, undoubtedly, a religious country. 80.6% of the population is made up of Catholics, 5.6% are Muslim, 2.7% are Protestant Christians, while the other 11.1% are made up of Iglesia Ni Cristo, other Christians, Buddhists, and other beliefs. We connect strongly with our faith, because not only is it instilled in us at home, it's also heartily practised in school. So it's a big deal to most of us when anything related to our religion is made fun of.
4. Visit our churches
This isn't to say that we're asking you to believe in our faith. We wouldn't dare force you to believe in a higher being if you don't. This is just to show you the Philippines' connection with Spain, over a century ago. Some of our churches date back to the 1500s-1800s, during Spain's 300-year reign over the country. It's a unique cultural experience to stand inside these old giants, and learn about their history and the odd stories that come along with them. Most of these churches still hold that solid, undisturbed baroque architecture. So much so that four of them are tagged as UNESCO World Heritage Sites.
Also read: 18 Picturesque Churches and Chapels in the Philippines
5. Visit our other natural environments
Any traveller who's heard of the Philippines knows the country for its fine, white sand beaches. Our seas are our prized possession, and they're the first thing that we suggest to foreigners when they ask what's there to do here. But the Philippines has so much more to offer than its shorelines. The country, being part of the Ring of Fire, also boasts of beautifully shaped, Instagrammable volcanoes. Our mountains, covered with lush greens, house many of our endemic species, and a few of them help you reach the clouds.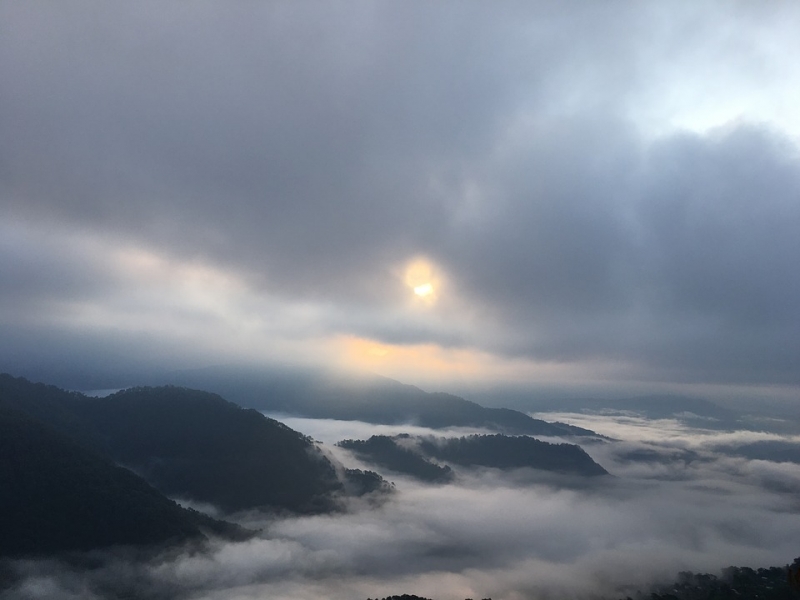 6. Clean up after yourself
So we've established that the Philippines, indeed, has many beautiful things to offer. That being said, we'd like for the country to keep giving us these gifts. In order to maintain her, travellers and locals alike should be able to clean up after a day's rendezvous with Mother Nature.
Also read: How I Spent a Month Backpacking the Philippines With US$800
What else do you think is an essential rule for travelling the Philippines? Comment your suggestions below!