Much has changed since the pandemic disrupted our lives, but it looks as if Singaporeans still feel vacation-deprived and are looking forward to travelling more than anyone in the world. According to Expedia's 2020 Vacation Deprivation Study, Singapore is the most vacation-deprived country in the world, ahead of Italy and South Korea. 
71% of Singaporeans say they are vacation-deprived
In 2020, 71% of Singaporeans claimed they felt "very" or "somewhat" vacation-deprived. That's 7 out of 10 Singaporeans feeling unsatisfied with their vacation days, a noticeable increase compared to Expedia's findings from previous years. Among those who participated in the study, Expedia found the most vacation-deprived group to be within the 18 to 34 age bracket with as many as 85% feeling deprived of their holidays. This is followed by Singaporean respondents aged 35 to 49 (68%), and those aged over 50 (51%). 
Interestingly enough, the study also found that respondents who lived in the east of Singapore felt more vacation deprived (77%) than those living in the west (69%).
Singaporeans missed out on more vacation days in 2020
Compared to the number of vacation days they would take in a typical year, Singaporeans took five less vacation days in 2020. While Singaporeans have an average of about 16 annual vacation days, they only took an average of 10 vacation days in 2020, much lower than the 15 they would normally take in a year.
But despite the decrease of their vacation days, Singaporeans also felt more eager to travel. According to the study by Expedia, 90% of Singaporeans said they value their vacations more than before, a sentiment echoed by 89% of South Koreans and 87% of Malaysians as well. In addition, 87% of Singaporeans believe that travel will be one of the best things to come out of COVID-19.
Also read: 11 Ways To Enjoy Your Long Weekends in 2021 With SingapoRediscovers Vouchers
"Singaporeans are some of the most avid travellers in the region, and when we consider the lack of options for inter-city travel within the country, it is of little surprise that they are the most vacation deprived people globally this year," said Lavinia Rajaram, Asia Pacific Head of Communications for Expedia. "But they have adapted well while embracing the nationalistic spirit of rediscovering Singapore while supporting local tourism through staycations and local activities." 
Singaporeans are getting ready for their next big trip
Fortunately, Singaporeans remain enthusiastic about the return of overseas travel in 2021. In fact, they are already planning on using 16 vacation leaves on average, which is six more than what they took in 2020.
After being deprived of their vacations and travel plans, Singaporeans are getting pumped up and ready to splurge on their vacations when it is safe to do so. Expedia revealed that 67% of Singaporean respondents said their budget for their 2021 travel bucket list has increased, due to the COVID-19 pandemic.
Still, they remain cautious travellers. When questioned about their approach to travel planning in 2021, 44% of Singaporeans stated that their future trips depend highly on the success of the COVID-19 vaccine, which is currently being distributed across the country. Moreover, 39% of Singaporean respondents said they will wait until the latter half of 2021 to travel.
There's still time to plan your work leaves for 2021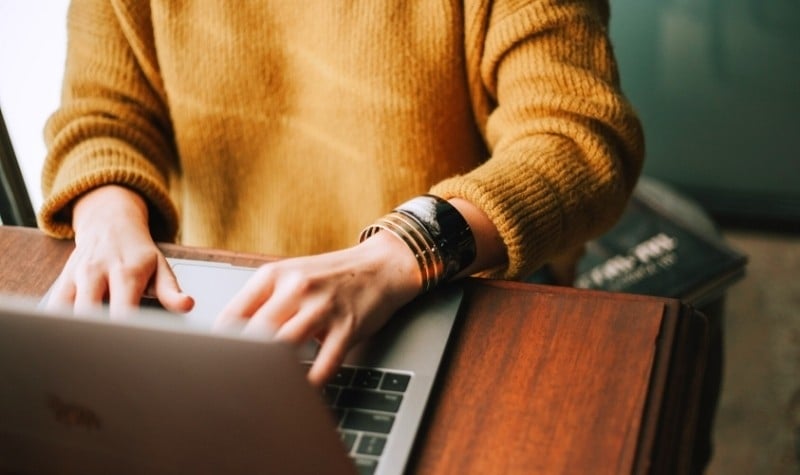 We covered the past results of Expedia's vacation deprivation study in 2018, while posing the question: "Is Singapore just not that vacation-day-friendly?" 
It's definitely something to think about as we stare down another year of the COVID-19 pandemic, when employees need mental health breaks and a respite from work more than ever. 
But good news: 2021 is just beginning, and you still have ample time to plan your long weekends with these calendars below:
2021 Singapore calendar with public holidays and long weekends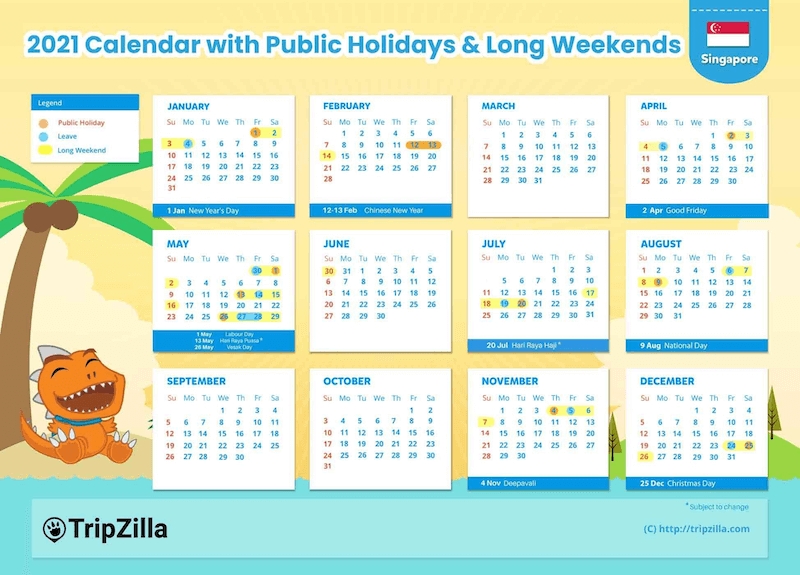 2021 Cheatsheet for long weekends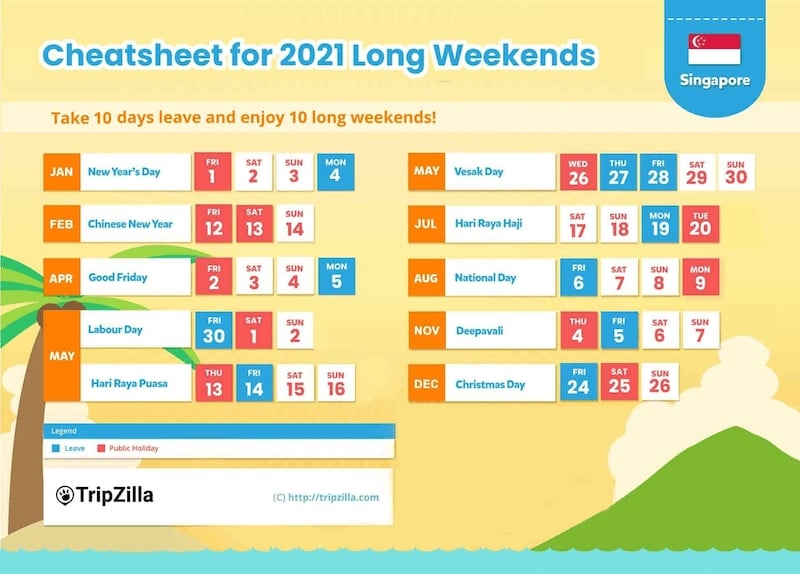 Download or print these cheat sheets to keep you optimistic for the long year ahead. We wish you fulfilling vacation days in advance! You deserve it.