If you're looking for something to get excited about for the new year, then you're in luck! With every year comes a whole slew of new attractions and events for everyone in the country. From the recently renovated, to the newly opened, here are 7 upcoming things in Singapore that you can look forward to in 2017.
1. Stage 3 of Downtown Line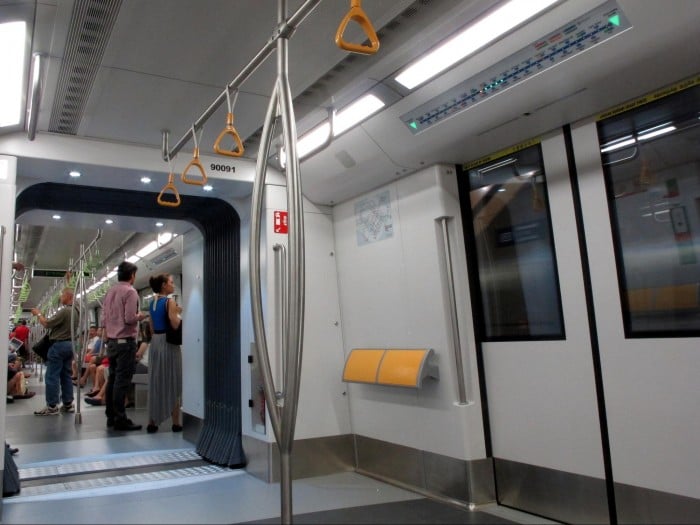 Image credit: SGTransport
The Downtown MRT Line continues its expansion this year, with additional 16 stations being added to provide easier access to the eastern parts of the country. This stage will see the current Downtown Line extending from Fort Canning all the way to Expo. Notable stops in the line include Ubi and Jalan Besar, which opens up much-needed accessibility to these hard-to-reach places. It'll also be so much more convenient to access popular hubs such as Tampines and Bedok. The reverse applies as well, where the east-siders can now look forward to shorter travel times between their homes and the other parts of Singapore!
2. Changi Airport Terminal 4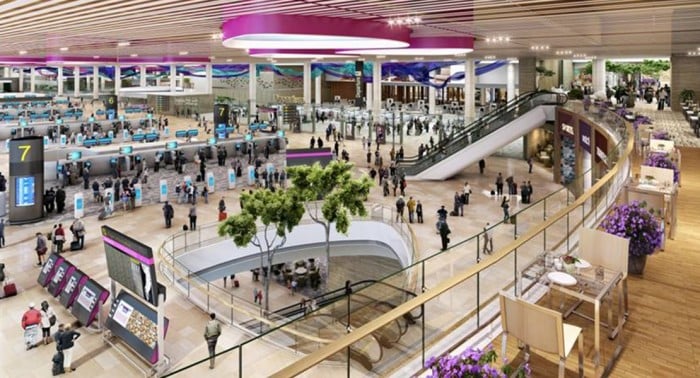 Image credit: Changi Airport Group
The newest addition to Changi Airport is slated to be open at the end of this year, with the capacity to handle up to 16 million passengers annually. Featuring top-tier technology such as self-service and automated options for check-in and immigration clearance, Terminal 4 aims to further increase the already high standards of the world-class airport.
Even if you're not intending on using the opening of this terminal as an excuse to fly away to a foreign destination (which you definitely should), it's still worth checking out the facilities at this new area. The sheer number of shopfronts around the halls, complete with aesthetically vibrant decorations, will leave you wandering around for hours!
3. Concerts: Metallica, Coldplay & More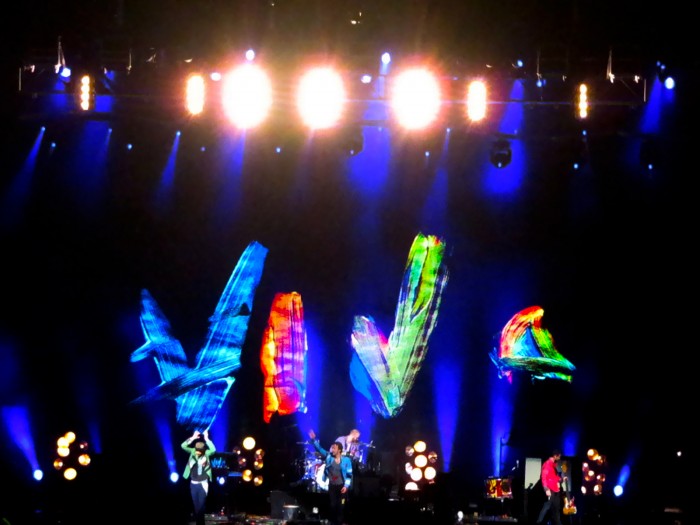 Image credit: David
This year sees plenty of famous bands and singers making their way to the live stage in Singapore. Returning favourites, such as Metallica and Coldplay, will grace the stadiums on January and March respectively after years of absence. Tickets are officially sold out for the latter, so if you've managed to get your hands on one, give yourself a pat on the back!
For those who've missed out on the opportunity, don't worry too much about it! There are still other popular bands to catch, including Bring Me The Horizon, who star in their first Singapore debut on 2 February, as well as Yellowcard, who are performing on for their last-ever tour on 12 February before breaking up. Veteran music lovers may alternatively look forward to the arrival of famous hard rock band Guns N' Roses for some nostalgia on the same month.
4. New Hotels: Villa Samadhi Singapore & More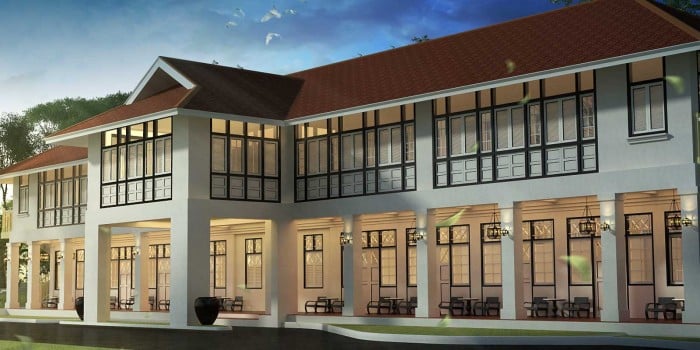 Image credit: Villa Samadhi
If you're getting sick of modern hotels and their fancy amenities, then you're in luck! Villa Samadhi Singapore, a boutique hotel that's set among the lush beauty of Labrador Nature Reserve, opens this year. Imagine waking up to the picturesque sight of the Singapore Strait, or the melodious tunes of songbirds who call the forest their home!
With a touch of colonial architecture in its rooms, this hotel will make you feel as if you've been transported back in time! Furniture crafted out of salvaged timber and bamboo from abandoned kampung houses are seamlessly meshed with Indochinese ornaments, giving you a truly Malayan charm. And don't worry about the place being too natural, WiFi and iPod docks are readily available in each room to sate your technological needs!  
Check out the full list of new hotels coming your way in 2017 for more staycation options!
5. Dover Street Market
Image credit: Wolfgang Heitzer-Krichel
Fashion enthusiasts rejoice! This year will see the grand opening of the popular Dover Street Market, a multi-level fashion retail store, at Tanglin Village. If you're looking for a change from all the mainstream fashion brands in Orchard Road, then you'll find a massive selection of exclusive and obscure designer products here to satisfy your tastes!
This mega-boutique store, founded by Japanese fashion designer Rei Kawakubo, prides itself with its "beautiful chaos" philosophy, which is clearly reflected in their varying mix of up-and-coming labels, to well-known ones such as Valentino and Saint Laurent. A restaurant offering signature dishes from renowned French chef Jean-Georges Vongerichten is also available in the complex, so you won't need to worry about finding a place to recharge after a hectic shopping trip!
6. Tanjong Pagar Centre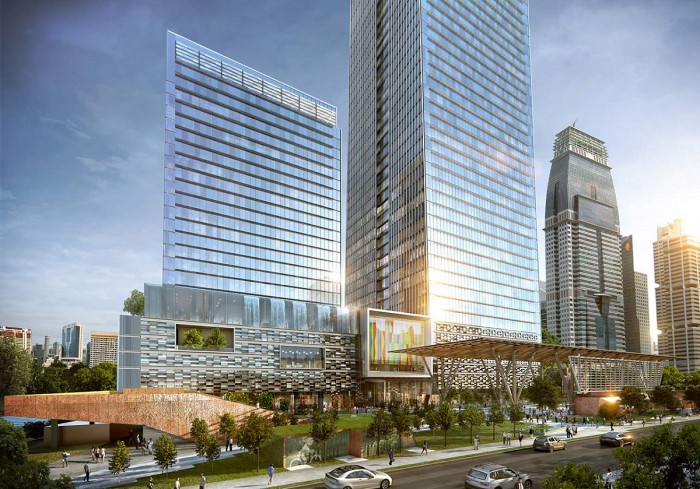 Image credit: Tanjong Pagar Centre
Towering over the Central Business District, the Tanjong Pagar Centre will claim the title of being the tallest building in Singapore upon its completion this year. With the centre standing at 290 metres, plenty of businesses have expressed their keen interest to move their base of operations into the new building.
The centre isn't all about work, though, and there are a number of other things to do here as well. Drop by Kraftwich™ where you can make your own sandwich and eat it too, or pursue your fitness goals at Virgin Active, one of the first few altitude gym studios in Singapore. After exhausting all the retail options, end the day with a quiet stroll in the 150,000 square feet park, where you can catch outdoor performances and events!
7. Phase 2 & 3 of Tampines Hub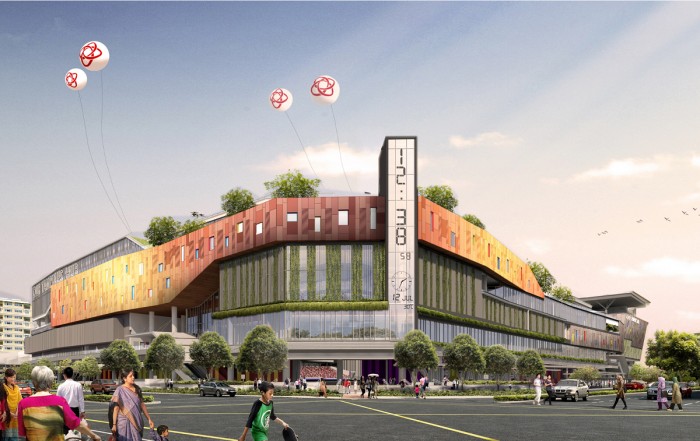 Image credit: Our Tampines Hub
If you thought that the current facilities in Our Tampines Hub couldn't get any better, then you'll be pleasantly surprised this year! The hub, which is the first-ever integrated community and lifestyle hub, aims to replace the former Tampines Stadium and Tampines Sports Hall with a whole new slew of facilities, programmes and amenities.
Following closely with its Phase 1 programme in November last year, which saw a grand opening of retail and F&B outlets, Phase 2 & Phase 3 will be launched in the coming months. Be prepared for a multitude of exciting things, like a bowling centre and six rooftop swimming pools (that's right, six!) for your enjoyment. Alternatively, you can sing your heart out at their new karaoke facility, or get some schoolwork done in their regional library. The possibilities seem almost endless!  
Bonus: Bawah Private Island
Image credit: Bawah Island Facebook
Although not exactly in Singapore to qualify for this list, Bawah Private Island is still worth mentioning because it's a breathtaking and easily accessible destination that opens this year! And it isn't exactly far from home as well; a short seaplane ride from Batam is what you need to reach the island.
Consisting of six islands surrounded by three crystal blue lagoons, Bawah Private Island is the perfect place for a serene retreat from the hustle and bustle of city life. Stay at one of their themed villas, with Safari Tented Villas that give you all that much-needed privacy, or the Garden Villas, where you can surround yourself with lush flora that is carefully preserved by the strict eco-friendly policy of the island management.
What's more, only up to 70 guests will be allowed on the island at one time, making this attraction even more exclusive! It's the perfect place to bring that special person for some uninterrupted quality time – be it on a hiking trip in the untouched forests or a snorkel session in the coral reefs. If you're looking to simply chill out, then the villas have more than enough amenities to cover that notion, with a stunning beach-facing infinity pool as well as a yoga pavilion.
Have we gotten you feeling excited about all the new things that are in store this year? Well, hang in there, because we're still in the first month. Keep calm, and before you know it, you'll be the first few to grace these new attractions on their opening day!