I can't recall how many times I've set out to travel with a renewed sense of wonder, only to feel all shades of anxious and stressed out at some point. Somehow, instead of channelling my inner zen traveller who'll never sweat the small stuff, I end up one big hot mess in a place I know little about. Great.
And so, I decided to share one thing I've learned over the years: Even when travelling, self-care is important. It doesn't matter if you're out galavanting with your best travel buddy (buddies?) or going solo, soul-searching in your dream destination. Whether you're feeling a little overwhelmed (or perhaps underwhelmed), tired, unenthused, or just out of it — self-care for travel helps heaps. Here are a few hacks that will get you out of that slump in no time.
Also read: 10 Things to Ponder On Now That Borders Are Reopening
1. Sleep, even if it comes in the form of micro-naps
Out of all the no-brainer self-care tips I can share, I feel like this is the one that we violate and overlook the most. Sometimes when we travel, we feel the need to squeeze every second from every waking experience — so we end up too tired to actually enjoy (or remember) anything. 
Break that cycle. Prioritise rest and sleep, even if it comes in the form of micro-naps. Feeling a yawn coming on? Put your phone down and close your eyes. Waiting at the airport with a reliable travel buddy who doesn't need to get some shut-eye? Take a nap. You'll find yourself nodding off to slumberland in no time. Your body will thank you for the extra energy. Remember, you charge all your trusty gadgets at the end of the day so you can rely on them on your next tour. What makes you think your body doesn't need the same thing?
2. Get pampered
Have your nails painted or your hair done. Go for a signature facial treatment. Sign up for a body peel or foot scrub. Get a full body massage. Whatever your idea of getting pampered is, do it. We all need to be spoiled and treated once in a while. When I travel, it's common for me to head to the nearest spa and get a massage. I do the same thing when I'm stressed back at home and it does wonders when I'm feeling worn out and weary.
3. Cut down on caffeine and sugar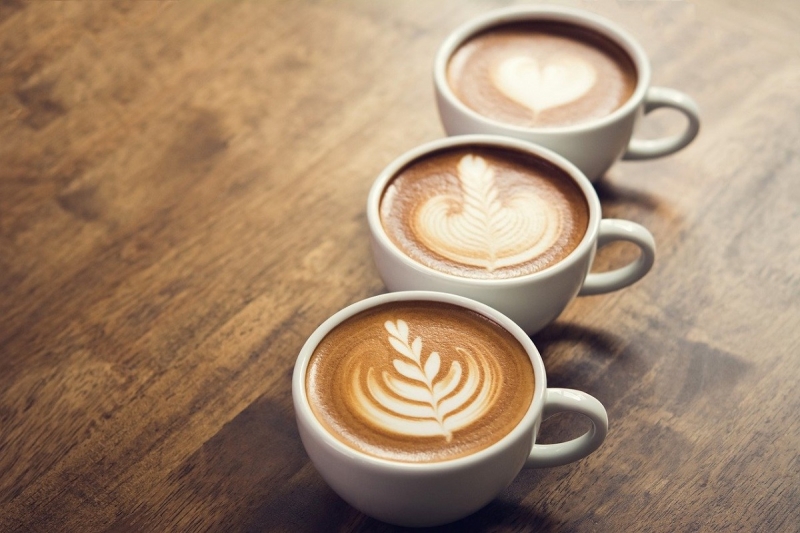 Coffee addicts and those with a sweet tooth, don't just curse me yet. I myself am an avid fan of java and sweets, but I swear this is for your own good! Caffeine and sugar might give you that extra kick you need, but excessive doses can be disastrous. Taken in copious amounts, caffeine and sugar can actually add to your anxiety. An extra Americano won't help your palpitations. And nobody likes a sugar crash. So if you're already stressed out while out and about, take this self-care tip for travel to heart: Go easy on caffeine and sweets. You'll sleep better, too. 
4. Make your itinerary work for you — not the other way around
I can't be the only person who thinks that planning an itinerary is tedious. So what more when, little by little, the itinerary you worked so hard for starts to unravel? Imagine your stress levels when a jampacked itinerary suddenly gets cancelled or postponed by a day or two and it just ruins your entire holiday. At the end of it all, just remember the only goal is to make your itinerary work for you. 
Here's an itinerary-related self-care tip: Always give yourself time to breathe and slow down. Ask not what you can do for your itinerary, but what your itinerary can do for you. Why would you make an itinerary that will stress you out in the long run? Let's take a page out of Marie Kondo's book — only plan a schedule that sparks joy, mishaps and all.
Also read: 15 Things Travellers SHOULDN'T Do, as Inspired by Marie Kondo
5. Splurge on something(s) you really like
No, this isn't meant to shame budget travellers. If you really prefer to explore the world with a strict cap on expenses, good for you! This is just a reminder. Treat yourself once in a while with a keepsake. Buy that souvenir you've been eyeing for days. Why not bring home something special to remember your trip with? Photos are great, but sometimes splurging on an item you really like brings endless joy, too. Think of it as another form of retail therapy. 
Also read: Souvenir Ideas: 6 Fun Ways to Commemorate Your Travels
6. Feast!
Shopaholics go for retail therapy; foodies feast! As you might have noticed, travel for self-care (as with all self-care) revolves around treating yourself to the good things in life. So ditch your diet — you're on vacation after all. Munch on mouthwatering grub and don't let the added calories haunt you.
7. Keep active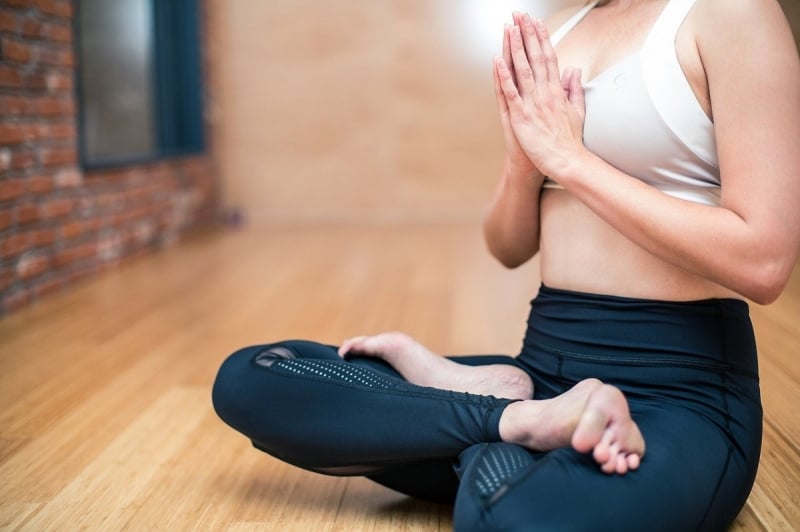 When I feel low, I find that exercising releases a good surge of happy hormones. There's science backing this up, of course. Breaking a sweat triggers the release of endorphins, which in turn will radiate positive vibes that will certainly affect your overall mood for the rest of your stay. So use your legs. Take a walking tour! Hike around! Go on a photo marathon! If you have time to spare, maybe you can even sneak in a quick workout.
Also read: Quick & Basic Exercises to Keep You Healthy While Travelling
8. Hydrate
Another thing we often forget to monitor when we're travelling is our water intake. I cannot stress enough how important it is to stay hydrated. How much water we drink affects the state of our skin, how we process information, and our overall health. Did you know that your muscles even start to ache when we become dehydrated? So do yourself a favour and drink up. And no, coffee and tea don't count! They're both diuretics, which means they'll make you lose liquid faster. FYI, that also means more trips to the toilet. Yikes.
Also read: Travel Dehydration Is Real: Here's What You Should Know
9. Bring a security blanket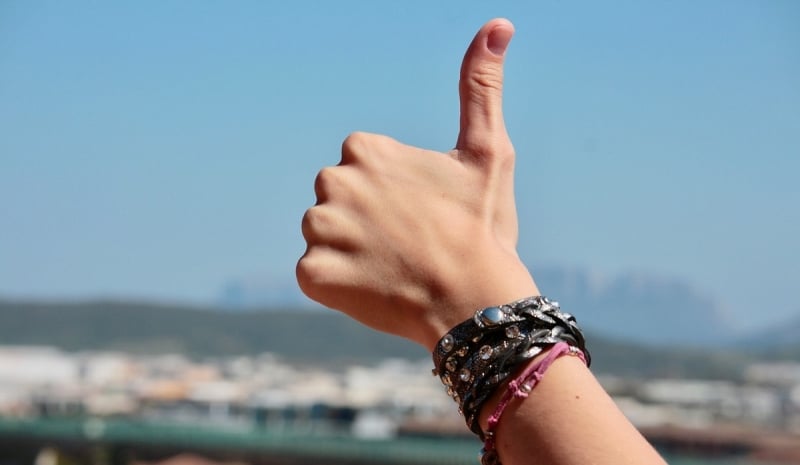 No, I don't mean a literal blanket… unless that's what puts you at ease. Your security blanket can be anything that brings you comfort or shoos away the blues. Personally, I always make sure to bring one piece of jewellery given to me by my parents. When I start to feel waves of homesickness, I just look at my bracelet or ring and it instantly brightens my day. I know we travel to open ourselves to places other than home, but something familiar might just be the cure for days when you're feeling off.
10. Hold hygiene dear
Down in the dumps for no particular reason? Take a shower. That's a quick self-care trip for travel that works as soon as the water hits your skin. Observing proper hygiene isn't only for you; it's for the people around you as well. Nobody likes travelling with a slob. Do your reliable travel buddies a favour, too — be someone they'll want to travel with. Never eschew personal hygiene.
11. Make meaningful human connections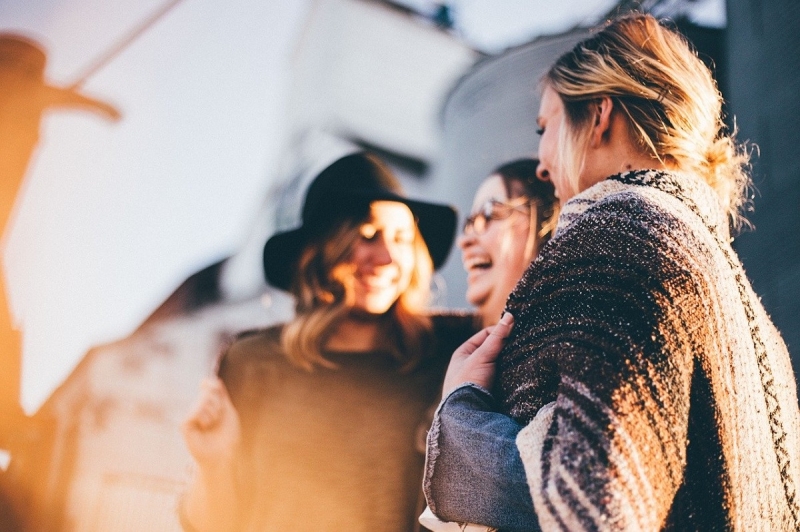 Sometimes, self-care involves opening yourself up to other people, too. Make meaningful human connections and immerse yourself in realities other than your own. This is bound to make a positive influence in your life, even long after your trip. Embrace the world's diversity because it's another way to affirm your own uniqueness, but at the same time, it reminds us how we're all connected one way or another.
12. Stay in
Most people think that when they travel, they need to be out ALL the time. That is most definitely not the case if you're looking out for your own peace of mind and well-being. Travelling also involves staying in and allowing yourself to appreciate your accommodations, if that's your thing. There are times when holing up in a nearby coffee shop will be enough adventure for one day. Don't be afraid to give in to these whims.
13. Say no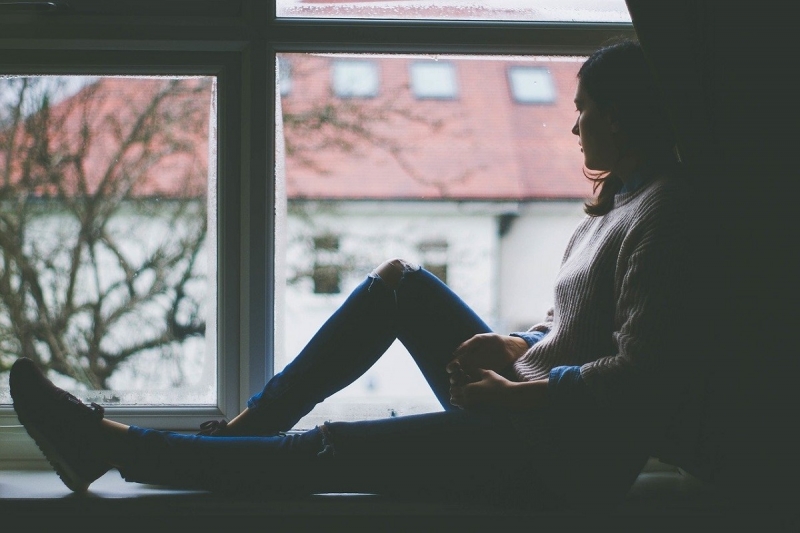 Don't want to tour? Say no. Don't like the food? Politely decline. Not really interested in the next activity your travel buddies signed you up for? Sit this one out and do your own thing for the day. There's no shame in saying no, especially if it will make you feel loads better while you're on the road. It will be far worse if you say yes to everything that's offered to you, but begrudgingly so.
14. Leave matters of work back at the office
You're on holiday. You deserve that break. So leave matters of work back at the office. Your work will always be there when you get back from your trip. Take it from us, one of the most effective self-care trips for travel that you can practise is to avoid opening work group chats and checking your work e-mail. Unless you're expecting something urgent, of course. Otherwise, work can wait.
15. Bid sayonara to toxic travel buddies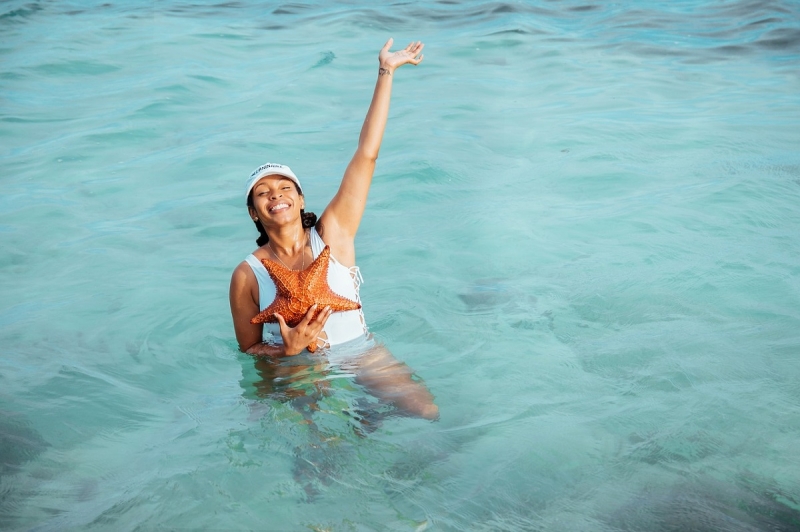 The last entry on this list is a no-brainer. If you already know that your companion is a toxic travel buddy, don't even bother. Why travel and set yourself up for disappointment? You're better off going solo or waiting for better company to come along.
At the end of the day, self-care for travel is all about figuring out your travel style and committing to it. Look out for your well-being. Listen to your body. Be mindful of experiences that will enrich you. Go at your own pace. Don't be afraid to say no to things that you'd rather not do, but at the same time, open yourself up to the world's wonders. You do you.
---
Facebook image credit: DaniloAndjus via Canva Pro