Unless you've been living under a rock, you've probably heard about the gradual reopening of borders around the world. And while our natural reaction towards such news is to go all out with planning for 2022 travels, it's important to remember all the pandemic realisations and lessons we've learned these past few months. This clearly includes remaining cautious, practising health and safety measures, and staying informed as much as we can. 
In a nutshell, it all comes down to travelling better and more mindfully — especially since we've actually experienced what it's like to have (leisure) travel out of the question. But beyond the usual reminders and precautions, what are the other key takeaways we've had from nearly a year of no travel? And how can we incorporate these insights into our travel habits moving forward? Allow us to break it down for you. 
Also read: These Are the World's Safest Countries for Travel in 2022
1. Travelling upon reopening of borders will probably feel odd
Or at the very least, it definitely won't feel completely normal unlike before. Instead, it will feel awkward and somewhat uncomfortable; as if we're relearning to do something that we haven't done in over a decade. But you know what? That's perfectly fine. If anything, I'd like to think that this should be the least of our concerns. It is, after all, a 'good problem' to have. 
And also, aren't you rather curious to see just how we'll be coping with this whole new era of travel? We, for one, are very much optimistic about what's in store. 
2. Personal space is and should be sacred!
Not gonna lie, one of my earliest pandemic realisations is this: It had to take a global health crisis for everyone to actually respect personal space. But really, shouldn't we strive to maintain adequate distancing — with or without a pandemic? In the travel context, this applies especially to airport queues and crowded areas. So, here's hoping that for post-pandemic travels, we can all keep this habit we acquired from more uncertain times.
Also read: Planning to Fly This Year? Here Are the Safest Airlines in 2022!
3. Clean surroundings should never have to be optional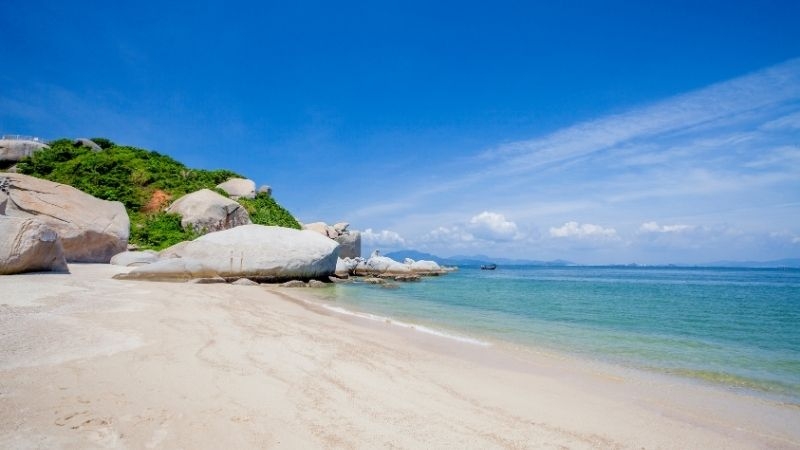 Remember when, during the onset of global lockdowns, there were a handful of people saying things like, "Nature is healing" or even "Mankind is the real virus"? As if climate change will be solved in a snap just because most people are staying at home? Well, we hate to break to you, but we're still going to have to talk about this problem even after the pandemic is long gone. 
Nonetheless, it is indeed true that tourist spots are now cleaner and healthier due to less foot traffic. Not zero, but less. So, doesn't this go to show that having clean surroundings — while still keeping tourism alive — is actually doable? This, again, is another thing that took a pandemic to make us realise. And while "Better late never" also rings true in this context, we do hope this is something that we'll all work together on maintaining during the reopening of borders. 
4. Your health must always come first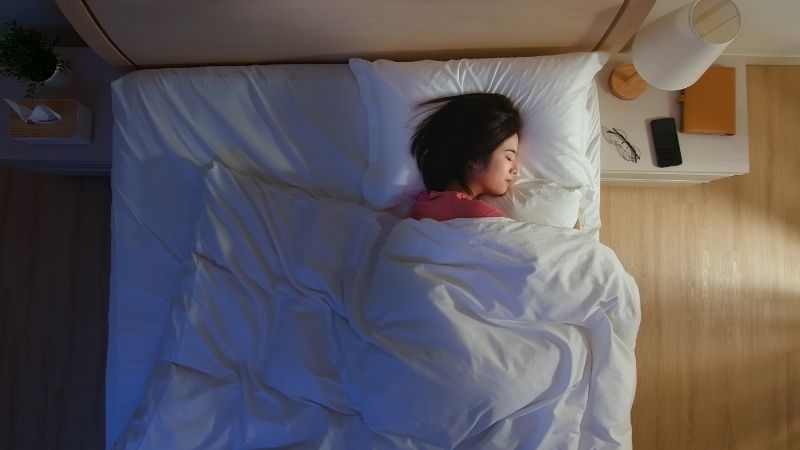 Healthy habits have always mattered, this much is true. But we can't deny that a global health crisis is what truly ingrained this lesson in us. In the past months, we've seen more and more people (mostly through social media, obviously) leading healthier lifestyles; from finding new ways to exercise at home to observing self-care more frequently. 
But let's be real — this is something that we tend to forget about while travelling! After all, constant adventures tend to take a physical and emotional toll, if we're not careful. This then leads to potentially weakening our immune systems. So, once leisure travel is back, let's all do our best to continue caring for our overall health — both before and during a trip! 
And should you get sick (knock on wood) while travelling, we hope you remember to wear a face mask and be mindful of your symptoms after your trip. After all, these go in line with one of the most important pandemic realisations: to be more responsible for our actions and more considerate towards the people around us. 
Also read: Life in A Post-Lockdown World: 7 Things We Need to Do!
5. Say yes to more trips instead of giving them a pass…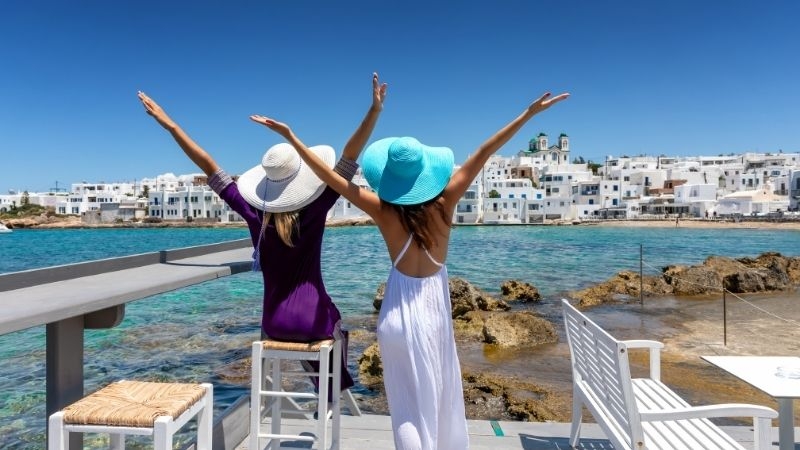 At the end of the day, life is indeed too short to keep adventure waiting. Unless, you know, it's logistically impossible to travel. But now that borders are reopening, best believe that we're more than excited to get back on our travel planning. (Welp, somebody stop us from maxing out our credit cards… just kidding!)
I don't know about you guys, but one of my biggest travel-related pandemic realisations was that — why didn't I go on trips more often? Sure, there were times that I said no due to prior commitments, but if I'm being honest, it was also because I used to think there'll be a next time anyway. Okay, so this is still true even now, but in the past few months, that 'next time' felt all too distant and hazy. 
Hence, if you have the time and resources to travel, then might as well go for it soonest! You never know what could happen in a year, or even just a month. 
Also read: Why Travel is a Good Investment
6. …But at the same time, be more in the moment!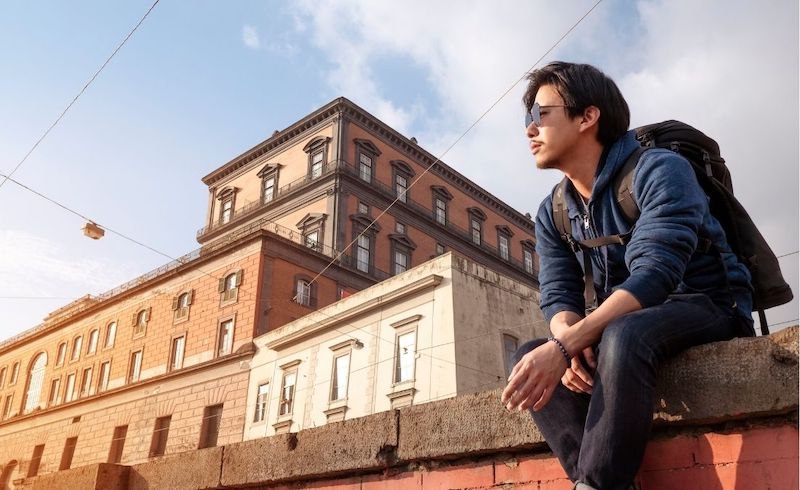 This includes but is definitely not limited to: being more spontaneous, bringing out your phone less often (unless it's for snapping photos), immersing in the local culture, and… not checking work emails when you're supposed to be on vacation! Seriously, we can go on and on about the importance of enjoying the now. But given that many of us haven't travelled in so long, we're sure that this is something you've definitely added to your resolutions for post-pandemic travels. 
Also read: 6 Bad Travel Habits That Are Ruining Your Vacation
7. You can never take too many photos and videos!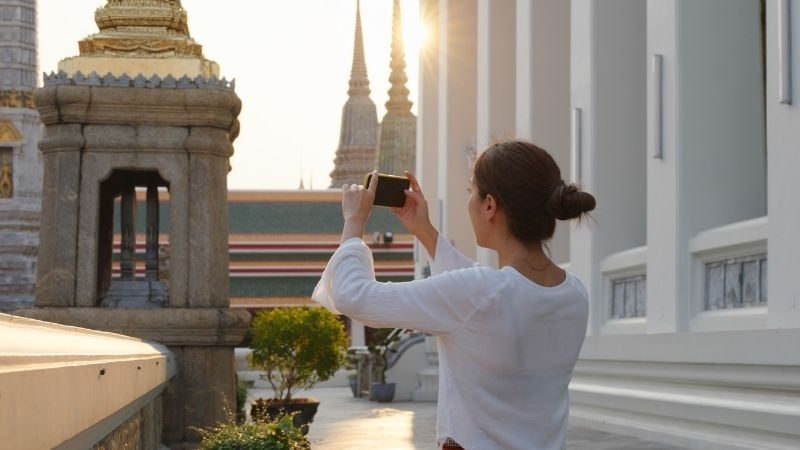 Okay, maybe your phone storage might beg to differ, but you get what I mean. Anyway, here's something we'd like you to answer honestly: How many times have you posted throwback travel photos this year? Also, how times have you browsed through your camera roll and reminisced about your previous trips? 
Clearly, this proves the importance of taking lots of photos and/videos whenever we go on adventures. That way, we'd have an abundance of memories (both great and maybe cringey) to look back on afterwards. Pandemic realisations aside, here's hoping that we never stop doing this once borders reopen and we can all travel again! 
8. And maybe even start keeping a travel journal?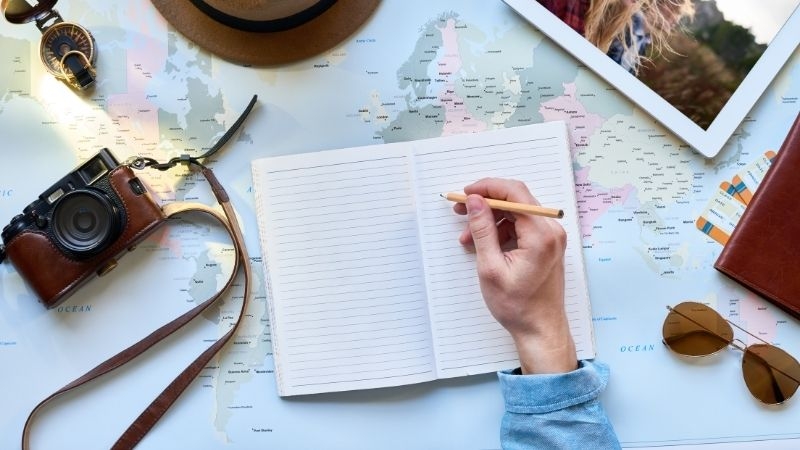 While this is in relation to the previous two items, it clearly requires a bit more effort. Nonetheless, writing down your travel memories, musings, and even random thoughts are the best way to immortalise your experience! At the same time, being able to gather your thoughts through writing also helps you travel better. Take it from us — it really makes a difference in clearing your head and therefore, lets you enjoy the moment even more. 
Oh, and why not take your travel journal up a notch by pasting in some souvenirs, too? This could be postcards, stamps, boarding passes, and pretty much anything you'd like to keep. And hey, this also lessens the chances of you losing these keepsakes down the line! 
9. It's important to choose your travel buddies wisely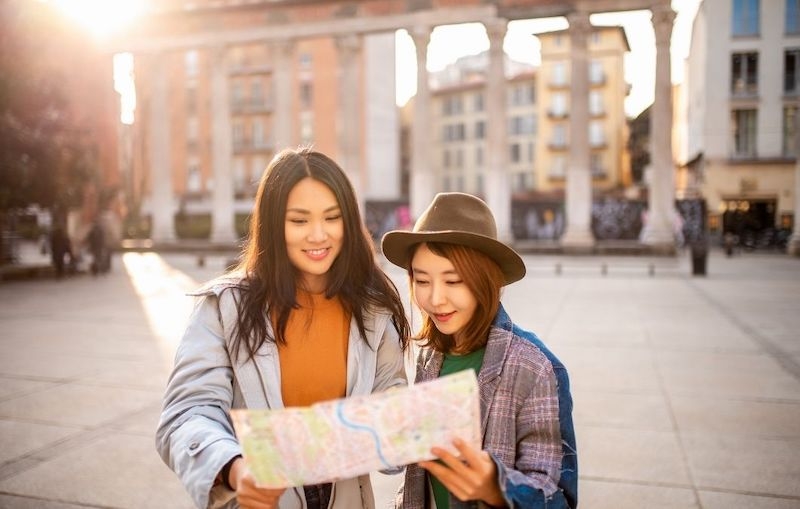 You know what they say — it's not just about where you're going, but also whom you're going with. As the pandemic has kept us mostly indoors and rather deprived of enough socialising, it has also led to our social batteries getting drained faster. For instance, ever noticed how many people get easily exhausted from an hour-long errand run these days… sometimes even the most extroverted ones? Yes, it is indeed normal and totally understandable. 
At the same time, this also makes one realise the importance of allocating emotional and social energy wisely. Who are the people that you genuinely enjoy spending time with — whether virtually or in person? Who are the friends that you know you can count on (and vice versa), even when you haven't seen them in ages? Amidst the gradual reopening of borders, perhaps this is something you'd like to carry over when deciding your post-pandemic travel buddies.  
Also read: The Six Types of Travel Buddies From Hell
10. Going beyond the usual tourist spots is always a great idea!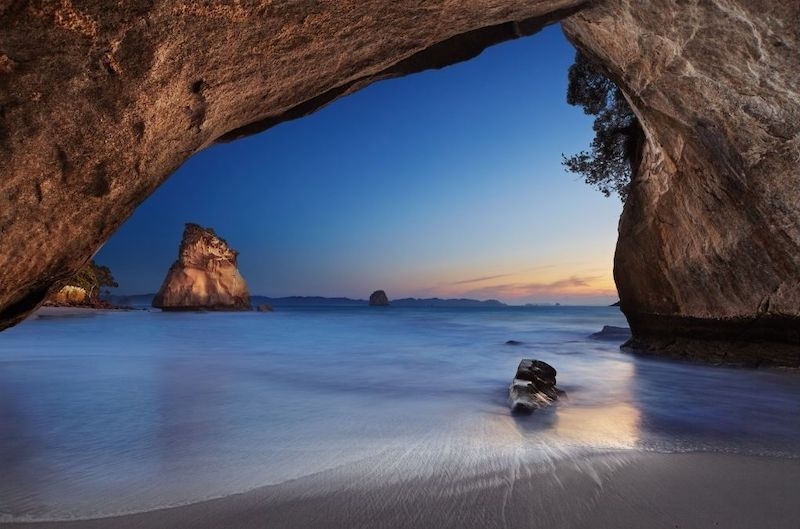 From secluded beaches to local Airbnbs in less crowded locations, the hunt for under-the-radar vacation destinations is at an all-time high! Back then, most travellers were more focused on which places are the 'coolest' or at least lively and exciting. However, in the era of social distancing, the trend has shifted towards the opposite. 
Nowadays, the usual buzzwords are terms like 'hidden gems,' 'secret spots,' or 'underrated destinations.' More and more travellers have developed a newfound appreciation for places (both local and foreign) where the crowds are few but the fascinating attractions are still aplenty. At the same time, this shift also pushes us to research further and plan our trips more carefully! 
That said, why not continue doing this even when it's completely safe to travel again? Sure, many top tourist attractions are often popular for a good reason. But sometimes, sticking to the usual haunts is not enough; and this is something that any experienced traveller is well aware of. So, the next time you travel somewhere unfamiliar, we hope you also take the time to explore the paths less taken and, in turn — get to know the place on a more meaningful level! 
Also read: 8 Lessons I Learned from My Travel Hiatus (So Far)
As we're nearing the start of a new year — and hopefully, a new and better era of travel — we look forward to what's in store for us travellers. And while it's still too early to say what'll happen next, we're nonetheless optimistic that everyone has had their fair share of pandemic realisations that could help them travel better in the (possibly near) future!
---
Featured image credit: Nathan Moore | Pexels