Contributed by The Panoramic Soul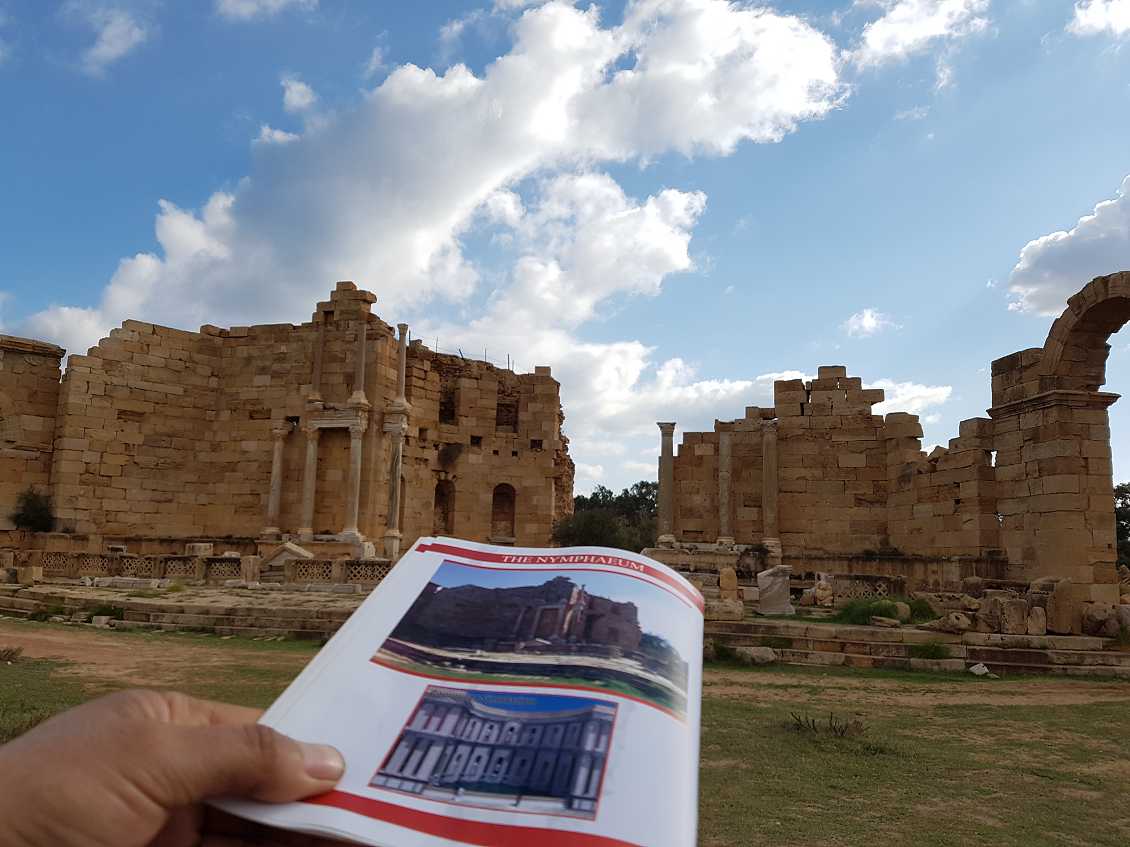 The two-hour ride from Tripoli to Leptis Magna was long and winding. Some olive farms adorn the roadsides, as well as valleys and small communities.
Written beside the Hadrianic Baths, under the overcast sky while being caressed by the chilly Mediterranean breeze. Where the marble and sandstone pillars are cold to the touch, where asparagus, dandelion, and daffodils start to sprout and provide a lively green contrast against the earthen ruins.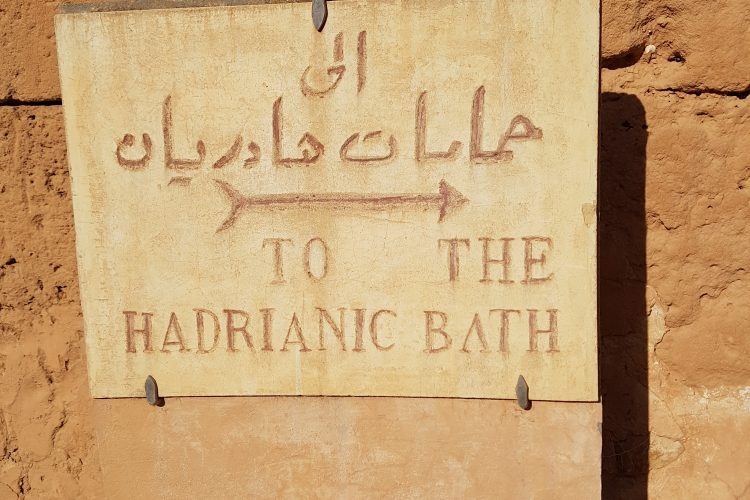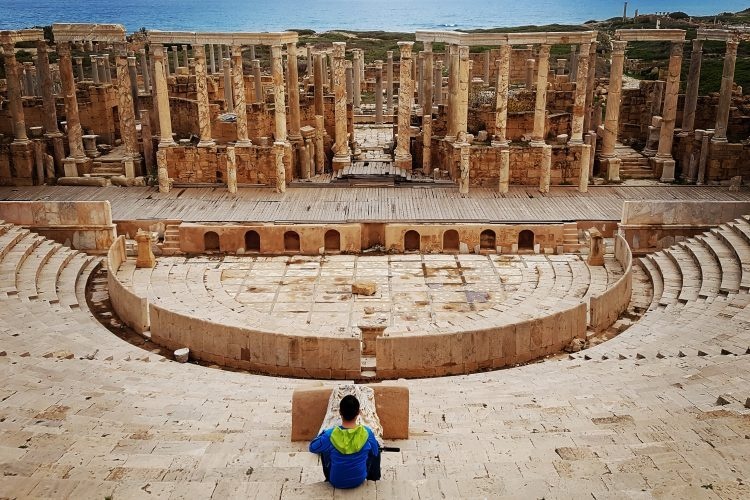 As some of my close friends know, I am currently stationed in what the world perceives as the second worst city to live in – Tripoli in Libya. It is only ranked second to Damascus, the capital of Syria. Immersed in extreme lawlessness, Libya is now under three governments. And while it is generally peaceful at the time of this writing, it is still one of the most high-risk destinations in the world. It has been a rollercoaster experience for me for the last three years because I have considered myself to be what none of my colleagues would remotely want to be – a curious traveller in Libya.
Also read: 9 Simple Tips to Travel Safely in South Africa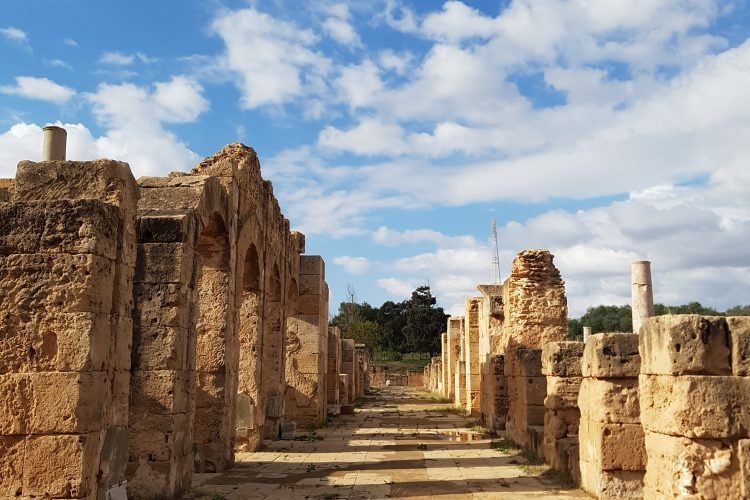 Libya's heritage is as rich as its land area is massive. It has a rich culture inspired by ancient settlers coming from Africa and present-day Italy. Among the countries within the Maghreb Region, Libya is the only one that has been heavily influenced by Roman-Italian culture. Meanwhile, the other countries in the region, such as Algeria and Morocco, have been influenced by the French. It has been inhabited as early as 8000 BC, which is unsurprising considering the fact that it showcases a lot of really old landmarks established by various inhabitants, prominently the Greeks and Romans.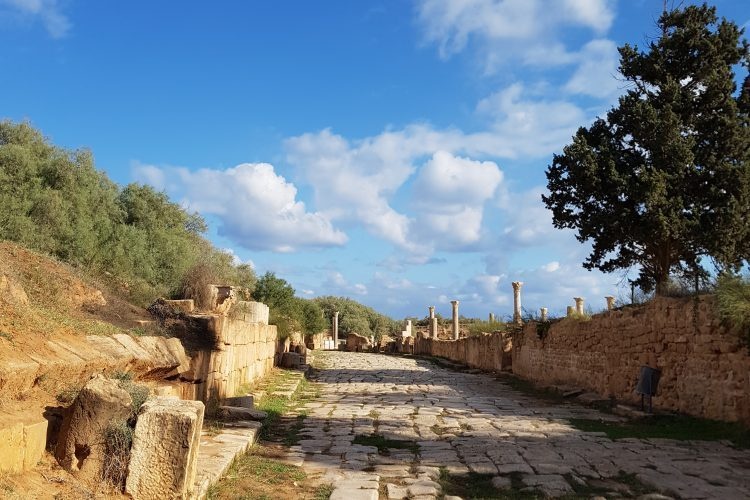 This rich culture inspired me to explore the main attractions of the country, but the main challenge here is that, because of the current geopolitical situation, no one wants to explore the beauty that remains in this country. This sudden need to explore was triggered after the fall of Aleppo in Syria, which used to be a UNESCO site during its glory days.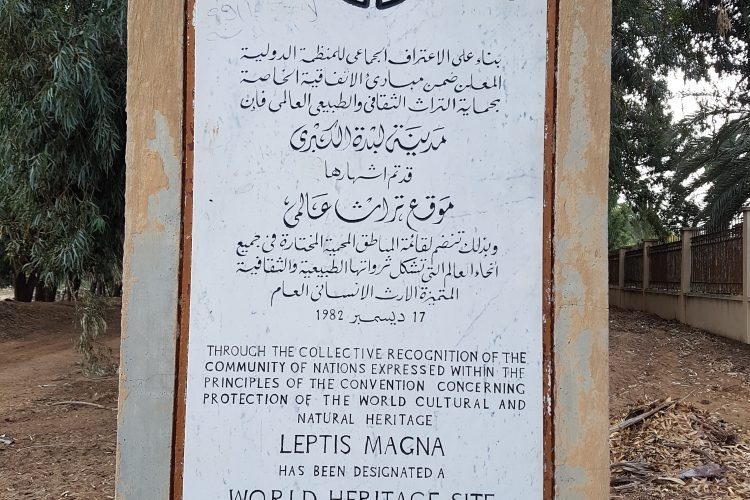 There are five UNESCO heritage sites in Libya, and one of the closest to Tripoli is the Archaeological Site of Leptis Magna, which is approximately 130 km away. That's quite a short distance, but considering the fact that anywhere outside the city is extremely dangerous, this is indeed a mission that could've gone one way.
Seven checkpoints and about two hours later, we safely arrived at the site. It was a generally safe ride, and there were no tourists around when we headed towards the entrance. Leptis Magna offers free entrance to Libyans, but in my case, I had to pay LYD 6 (₱180). This is one of the most popular destinations near Tripoli, but when we arrived that day, it was eerily quiet, and only the whisper of the Mediterranean winds can be heard.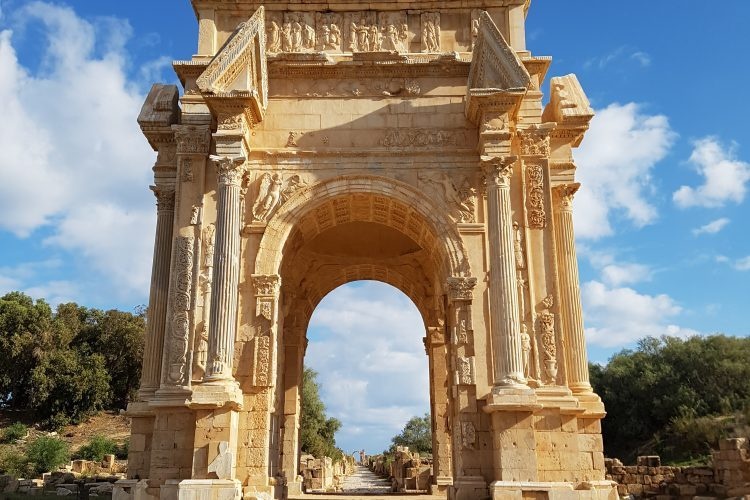 We were welcomed by the Arch of Septimius Severus, after which we went on to explore this glorious city that was once known as the third most important city in the African continent during the reign of Septimius Severus, thus propelling it to fame around 193 AD. Most parts of the ruins are still well-preserved, and visitors can still picture what the structures looked like before, thanks to the sand that covered most of Leptis, which allowed archaeologists and historians to understand how the city flourished during its time.
Also read: 7 Safest Countries in Africa for Travellers
Some of the areas of the city are forbidden to access for both local and foreign tourists because of the increasing incidents of stealing. Leptis Magna is still home to some of the finest Italian marble slabs, which can fetch a high price. Some quarters are locked and heavily gated to protect pillars and marble slabs from being taken away.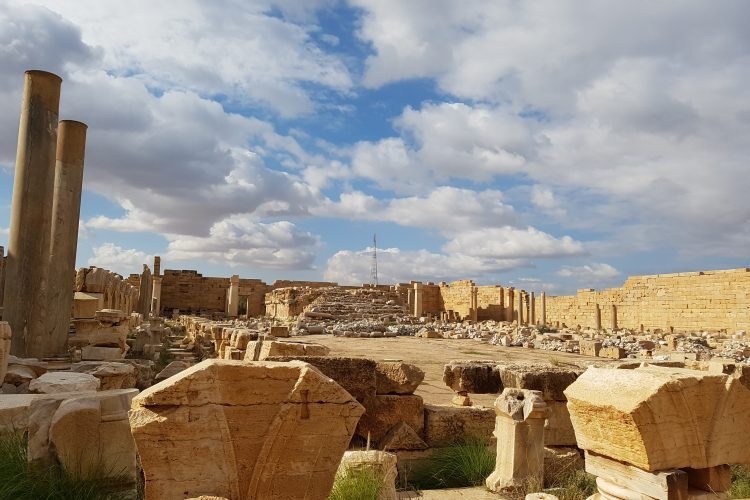 During that moment, not only was I transported into another realm to have the chance to see the wonderful remnants of a previous civilisation, but I also felt a certain type of courage welling up inside me – the courage to see more and travel beyond the hindrance of fear. We are often inhibited by the fact that we are afraid to try and see new things. But you know what? This experience allowed me to open myself up more to learning and understanding, as well as to do more and see more. If you get a nagging feeling that just won't let up, my advice is for you to just go for it – jump off that cliff, eat that tamilok, climb that summit. You can always hear and read other people's stories, but your very own experience will always have something unique.
Also read: Southern Africa on a Budget: 3 Weeks & 5 Countries Under S$2K (US$1.4K)
To let go of fear and to gain a new perspective – these are just some of the things travelling can teach you.