"Air is the world's cleanest, highest quality, and most sustainable spirit. Our award-winning vodka with natural flavors was created to balance indulgence with impact; a drink you can be proud to own and pleased to share. Gluten-free, sugar-free, carbohydrate-free, and impurity-free."
These words will greet you upon loading one of the pages of Air Company, an American technology startup that makes eco-friendly vodka. As with many of its other sustainable products, it boasts of using harmless ingredients to develop high-quality goods, thereby helping the environment. However, its version of the iconic European alcoholic beverage that's made from carbon dioxide is unlike any other.
Also read: How You Can Lessen Your Carbon Footprint While Travelling
Making the eco-friendly vodka
The vodka by Air Company, or Air Vodka for short, consists of carbon dioxide and water as its only ingredients. In contrast, the traditional vodka from Europe is made from yeast. In simplest words, making them involves transforming carbon from the air into alcohol with the use of solar electricity.
According to electrochemist Stafford Sheehan, who co-founded Air Company, this process may be compared to photosynthesis in nature. Basically, plants use carbon dioxide, water, and sunlight to produce sugar and oxygen. "Same thing with our process: The only by-product is oxygen," he told Fast Company, which recognised Air Company in its 2021 World Changing Ideas Awards.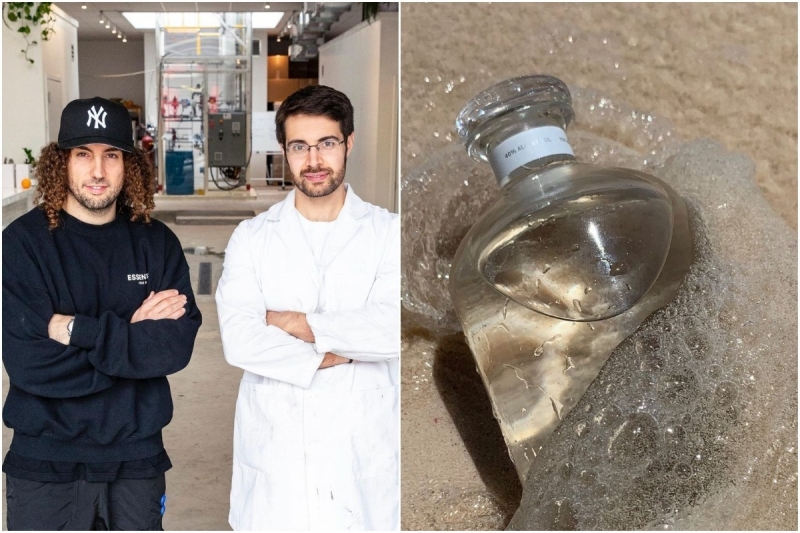 But why use vodka to make a difference in the world? In a separate interview, Sheehan said that he and Air Company's chief executive officer, Greg Constantine, want to empower people to fight climate change through the things they already normally do or consume. As for choosing vodka, it was more of a coincidence.
"Sheehan, who has spent years working on CO2 conversion technology, ended up making vodka somewhat by accident," Fast Company shared. "The tech he had developed happened to make ethanol, and that ethanol happens to be particularly well suited for making a drink." It was through this discovery that both Sheehan and Constantine found their calling in making eco-friendly vodka that's carbon negative.
Also read: Scotland Has A New Bike Tour Featuring Whiskey and Scenic Villages
Where to buy the Air Vodka
If you're in the United States, you can buy the Air Vodka in several bars and restaurants for less than US$80 per 750 ml bottle (also sustainably made, by the way). In New York, where the Air Company distillery is located, the vodka can be ordered in person at places like Syosset Grand Wine Cellar, Mayfair Wine & Spirits, Vino By The Sea, as well as retail establishments.
Online ordering and delivery are also available via American online stores. These include Drizly, Minibar, ReserveBar, Caskers, and Air Company's own website. The prices vary depending on which online or physical store you'll be buying from. The complete list of places that sell eco-friendly vodka is accessible here.
---
All images credited to Air Company | Official Website and Instagram