When I travel with my younger brothers, it no longer surprises me that they pack workout clothes with them; yes, they exercise even when we're on holiday.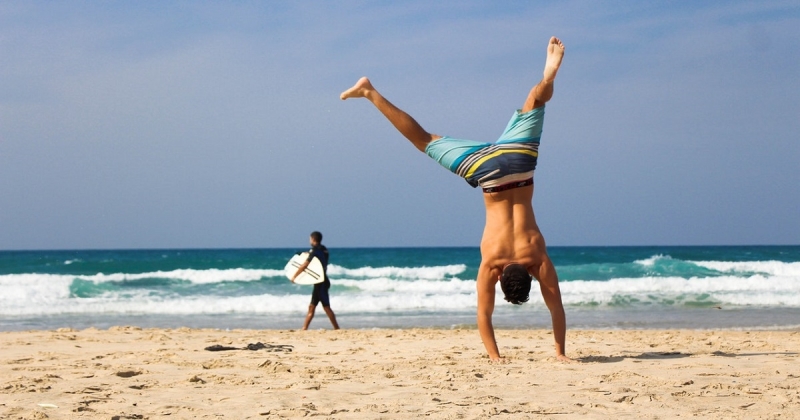 Now, before you roll your eyes at them, keep in mind that I can find you and I can hunt you down and hurt you. Kidding, of course. But really, before you roll your eyes and charge it to youth and youngins' excess energy, do know that they, too, struggle with the possibilty of just giving into R&R mode. But every morning (or after touring), I see them warming up and working up a sweat. Which drives me to my point: Travelling doesn't necessarily mean you'll have to forget about your fitness routine. Cheat days could but shouldn't turn into cheat holidays.
So here are quick and basic exercises to keep you fit even while travelling. If you won't try them out, then may they serve as the #fitspiration you need for future holidays.
No-frills moves
Jogging or running
Does your accommodation come equipped with a treadmill? Or are you staying in a neighbourhood where you can jog nearby? Then don't hesitate to squeeze in a quick run in your itinerary.
The number of calories you burn depends on your weight, speed, and the distance you take on.  Don't be too conscious of your pace, though. Just keep in mind that the faster you run, the more calories you burn. If you'd rather run at a slower pace, then maybe you could just extend your workout. Adding a few minutes/miles won't hurt.
(Brisk)walking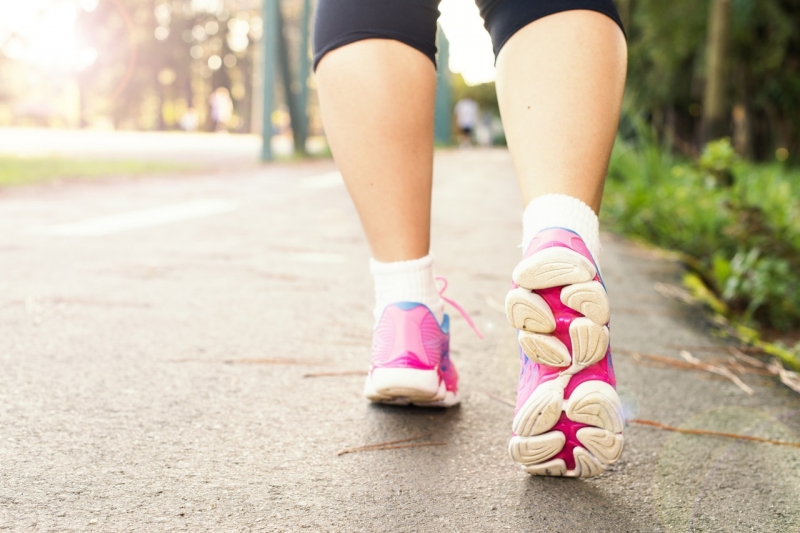 I don't know about you, but when I travel, I walk A LOT. Reaching the required minimum 10,000 steps a day is a piece of cake when you're out exploring, so take advantage of that. I walk longer and farther when I don't feel like I'm actually working out. And normally, I carry a big bag with all my essentials, extra clothes, and a camera (or laptop, depending on the circumstances or the purpose of my trip) so that kind of serves as added weight. Added weight = added resistance, which means a better workout. Plus points if you briskwalk from time to time, too.
Ab work
From crunches to standing ab workouts, there are a ton of ways to work on your middle section and core. Did you know that something as simple as tightening your abs and core while walking can help tone and strengthen that area? Fans of Hip Hop Abs would know this: All you have to do is tilt, tuck, and tighten. I promise you won't look silly! You just have to master the art of subtly engaging your core even when you're just waiting in line for something.
Push-ups and planking
The great thing about push-ups is that you can alter the move to match your current fitness level. You can alternate this with planking for 20 to 30 seconds to a full minute (and eventually building your resistance to stay in plank position for longer periods).
Jumping jacks and burpees
Gym rats will know these moves well. They're also pretty easy to do as long as you have enough room. Just finish a couple of rounds and you're good to go for the day.
Squats
We have to show our backsides some love too, right? Squats are simple and effective, as long as you know the right form. A quick Google search can help you sort your form out. There are many variations of squatting, too, so you can actually go for a total lower body workout if you have extra time, with just this move.
Pull-ups and dips
My boyfriend is a believer of pull-ups. I can't properly execute one to save my life, but I am, on the other hand, pretty awesome at dips. These moves not only build and boost your strength, they also tone your body if you add tension to the right places. The only challenge is looking for the proper equipment to do a few reps. Lucky you if your accommodation has a gym or fitness facility. If that's the case, then I highly suggest visiting it a couple of times during your stay. Remember, that's a perk you paid for, too.
You-won't-notice-you're-actually-exercising exercise
Taking the stairs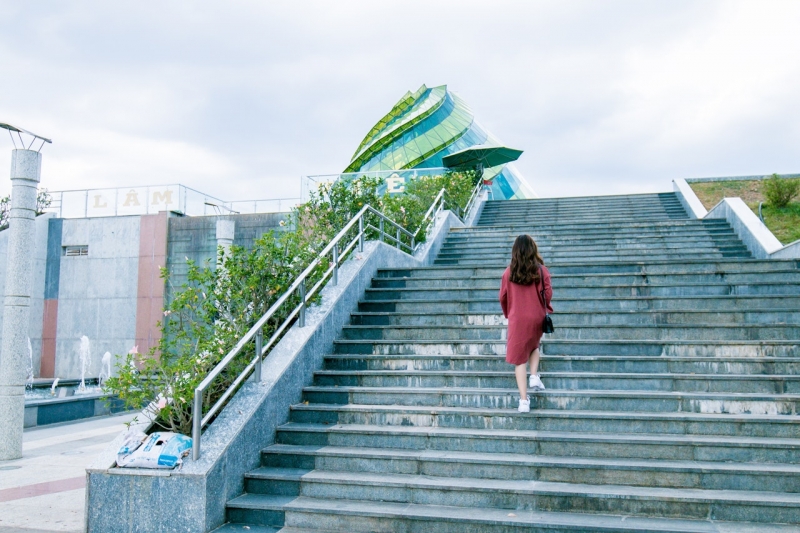 I LOVE TAKING THE STAIRS, especially when I'm going up. If you tighten your muscles the right way, taking the stairs could do wonders for your glutes. Who doesn't want a toned bum? They'd look great in anything! And believe me, if you strengthen your lower body, you'll find physical activities such as hiking, trekking, and mountain-climbing easier, too.
Surfing, hiking, biking, paddle-boarding etc.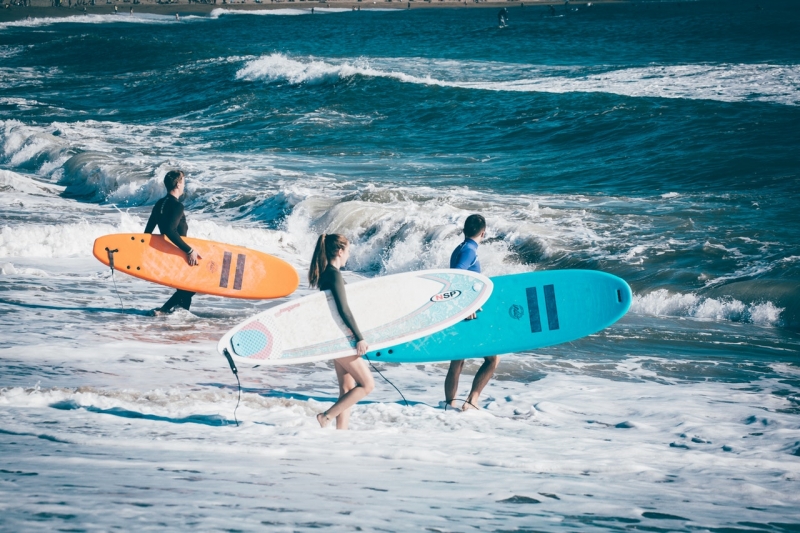 Which brings me to this next portion. There are a TON of fun, physical activities that you could sign up for while travelling. The best part is some of these offerings actually show you a highlight or a unique feature of the place you're exploring. I say just go for it.
Laughing and Netflix… and chill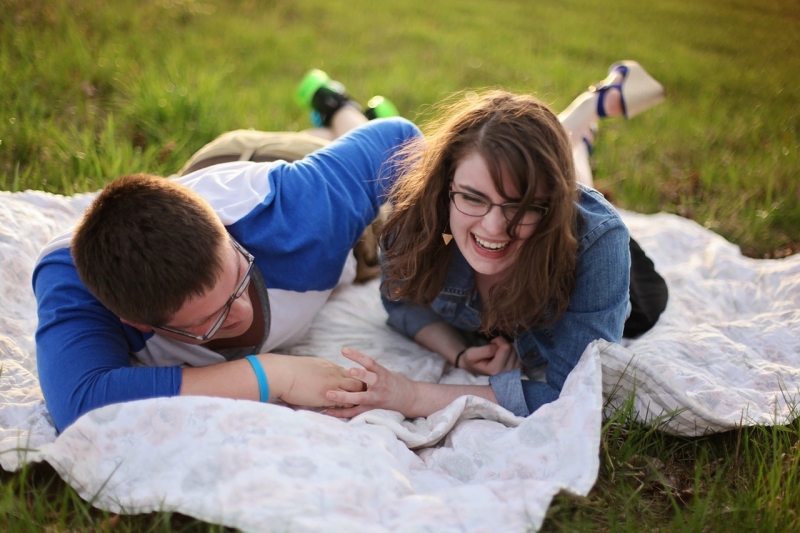 Yes, you read that right: laughing and Netflix & chill… if ya get what I mean. At this point (and upon reading that subheading) you might be thinking if I've been messing with you this entire time. Nope, I assure you, this ain't fake news. Let's not fool around; we have science backing us up here. A whole lotta laughter (and love) actually helps burn calories and keeps you in shape. This is a pretty basic "exercise", but quick? I hope not. Told you there are fun ways of getting physical.
Also read: Now Showing: Must-Watch Travel Movies That Spark Wanderlust
Guided workouts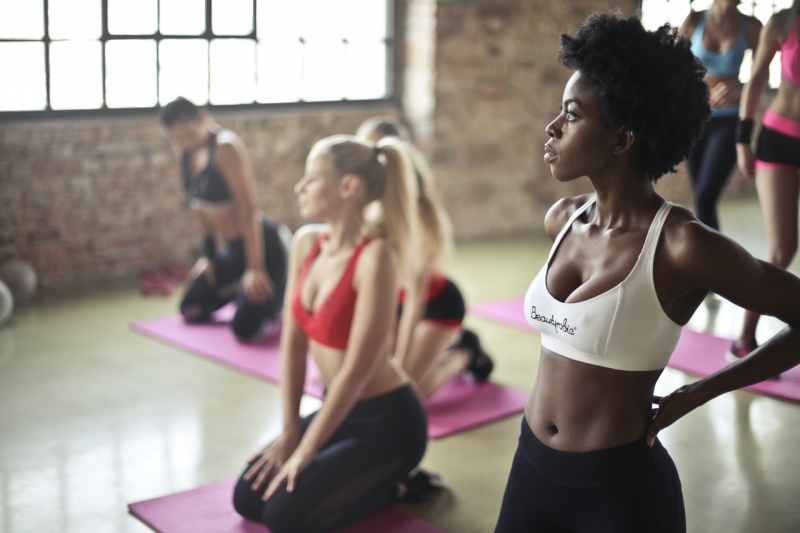 If you're the type of person who needs a guide, fret not. There are a lot of guided workouts online that are just a click or tap away. Just make sure you have decent Internet connection and ample space, and you're good to go. Here are a few suggestions:
Youtube
POPSUGAR Fitness – perfect for girls on-the-go, but may require equipment. Just wing it or leave the weights out!
Les Mills – includes creative workouts such as dancing, cardio routines, and body combat (kickboxing, martial arts-inspired routines, etc.)
Jung Da-yeon – workouts designed by a fit Asian mother and housewife who wanted to become #fitnessgoals
Instagram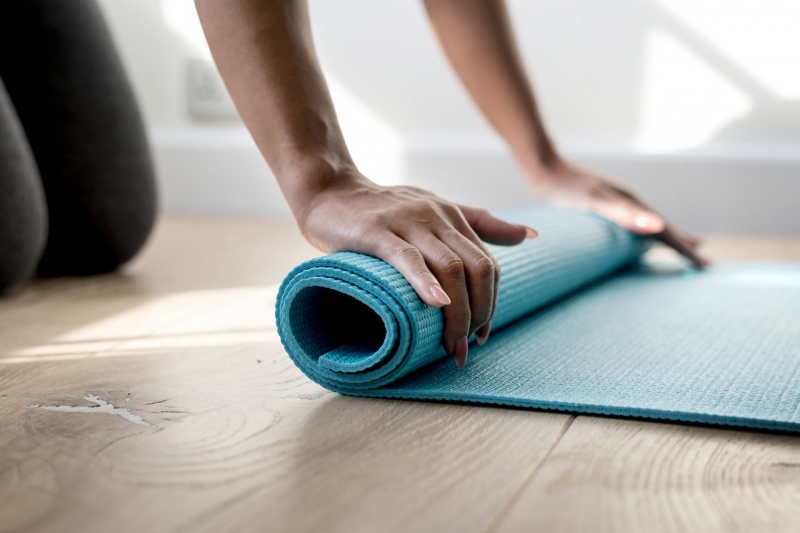 Keep in mind these are just suggestions. Only you can decide which among these easy exercises will fit your body type, fitness level, and personality best while travelling. There's yoga and pilates, cardio, weights training, martial arts, and even exploring the great outdoors — definitely a lot of options so just take your pick! Just remember, wellness is a stepping stone to being adventure-ready. What are you waiting for?