In need of a vacation, pronto? Spoilt for choice at the variety of destinations all over the world? Why not head Down Under to Sydney and beyond for an incredible holiday you'll never forget! There's no better escape from work than having a rejuvenating time, reveling in lush greenery, dramatic landscapes, and spectacular views.

And that's why the Blue Mountains National Park is the perfect destination for you. A 90-minute drive away west of Sydney, this sprawling landscape boasts a multitude of activities as well as food and accommodation options. Ready for an awesome adventure as we uncover the hidden gems at this UNESCO World Heritage-listed site?
An unforgettable trip first begins with an unforgettable flight. You can
fly to Sydney
without burning a hole in your pocket, and without compromising on safety, comfort or fun either, thanks to the innovative and spirited team at Scoot!
With 5 to 7 non-stop weekly flights to Sydney on board the Boeing 787 DreamlinerTM, Scoot is the best choice for any traveller. Plus, you can get 15% OFF selected fares if you book your flight to Sydney between 26th April and 9th May 2018, just by using the promo code 'DONSW15'!
Book your tickets now for a vacation anytime before 15th November 2018, and you'll be Scooting off to Sydney for a holiday like no other!
Mention Blue Mountains National Park, and most people would be inclined to visit the renowned attractions, namely the Three Sisters, Wentworth Falls, Echo Point Lookout and more! But there's really a wealth of things to do and visit when you're in Blue Mountains National Park – a day trip there barely scratches the surface of its magnificent landscapes, lookout points, as well as its flora and fauna.
So if you're looking for something beyond the typical touristy visit to Blue Mountains National Park, you're in luck because we've compiled a list of lesser-known gems including lookout points, waterholes, bushwalks, cafes and more so you can get the most out of your trip!
LOOKOUT POINTS
1. Sublime Point, Leura
A popular spot for picnicking and bird watching with families, the views from Sublime Point are true to its name. Feel as if you're on top of the world as you stand on the edge and look out into the horizon. On misty days, you will be able to witness the splendid sight of Mount Solitary rising out from the the clouds in a picture-perfect setting. The more adventurous souls would be familiar with Sublime Point as it is a haven for rock climbing; the steep cliffs surrounding the lookout point require extensive preparation and experience. If you're interested, visit the Blue Mountains Adventure Company website for guided tours on canyoning, abseiling, hiking, and climbing in the Blue Mountains.
Be rewarded with sensational views of Jamison Valley as well as the chance to spot all sorts of avian friends such as cockatoos! Don't forget to bring along your bird watching binoculars.
2. Govetts Leap, Blackheath
One of the most famous lookouts in Australia, Govetts Leap offers mesmerising views of the Grose Wilderness and the breathtaking 180m Bridal Veil Falls (highest falls in the Blue Mountains) plunging down the cliffside into the valley below. It's very accessible too and there are a few walking trails you can embark on from Govetts Leap. It's easy to understand why Blue Mountains National Park deserves its World Heritage status as you get entranced by sweeping views of this vast valley.
3. Pulpit Rock, Blackheath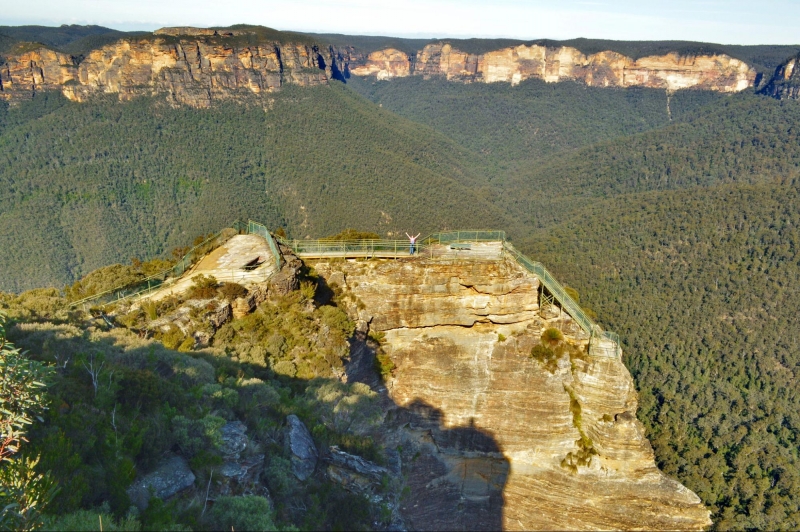 This beautiful spot is seldom cluttered by crowds, so inhale the fresh mountain air, and enjoy the magnificent scenery over the stunning, forested Grose Valley. Sweeping views of the spectacular gorges will surely sweep you off your feet. Look down if you dare, because the lookout is perched dramatically atop the edge of the rock. Offering unparalleled panoramic views, this lookout is definitely worth a visit.
4. Hassans Walls Lookout, Lithgow
The highest lookout in the Blue Mountains, Hassans Walls is approximately 1,100 metres above sea level! If anything, that makes it all the more beautiful. The views are simply incomparable, so we'll let the photos do the talking.
Are you getting hyped up about visiting the Blue Mountains National Park yet? Start planning ASAP, because Scoot is having a promotion on its flights to Sydney, for a LIMITED TIME ONLY! With the
promo code 'DONSW15'
, you can
get 15% off selected fares
! This offer is only valid from
26th April to 9th May 2018
!
You definitely don't want to miss out on flying with the innovative and adventurous Scoot team. Book your flight now and travel by 15th November 2018!
SECRET WATERHOLES
1. Jellybean Pool, Glenbrook
Just 500m from the Glenbrook information centre, the Jellybean Pool is a natural waterhole that is somewhat in the shape of a jellybean, surrounded by lush greenery. The path to get there is pleasant and safe too. A great place for a refreshing dip especially on sweltering hot days, it's popular among locals so you might encounter a crowd. Kids will definitely love this natural attraction! Pay attention to safety and don't attempt anything dangerous though, because this area is unpatrolled.
2. Blue Lake, Jenolan Caves
It's hard to not fall in love at first sight with this gorgeous man-made blue lake. Originally created in 1908 for electricity generation, it bears a striking resemblance to Blue Lagoon in Iceland, minus the crowds. Naturally coloured a deep shade of turquoise blue, thanks to the refraction of light upon the limestone sediments, you won't be able to resist snapping a ton of photos at this idyllic spot.
You can also choose to embark on a short and sweet walk called the Blue Lake Loop, which will take you around 30 minutes. As its name suggests, it's simply a circular walk around the Blue Lake. Unfortunately, you can't swim in this waterhole, but it's still worth a visit simply to revel in the pristine and ethereal beauty of the area.
HIKING TRAILS
Leura Cascades Fern Bower Circuit
You'll find a serene picnic spot surrounded by towering eucalyptus trees at the Leura Cascades. Take a quick refreshing dip or just soak in the tranquility of the lush surroundings, before going through the stone arch and descending the stairs. After hiking your way to the lookout, you'll be duly rewarded with magnificent views of Jamison Valley, at the top of Bridal Veil Falls.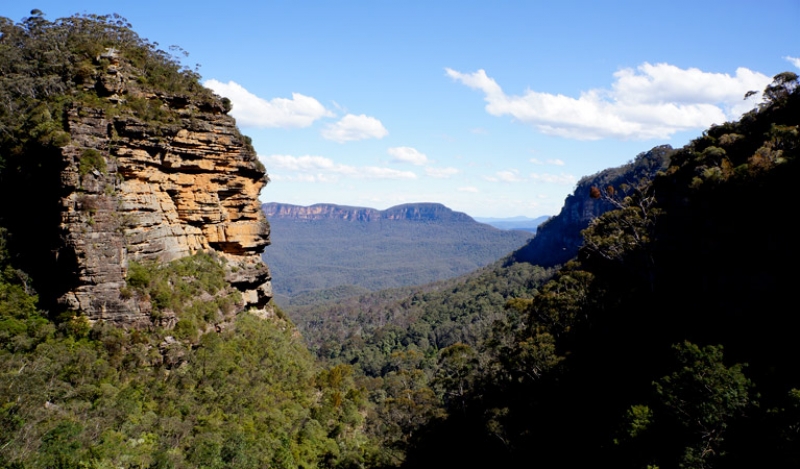 Don't forget to listen out for the call of the catbird or wompa pigeon and pack your binoculars along if you'd like to birdwatch. From incredible rock formations to overhangs, every turn you take will surely fill you with wonder and amazement at the beauty of Mother Nature.
Remember, Scoot flies to Sydney 5 to 7 times non-stop weekly, via the Boeing 787 Dreamliner
TM
! What's more, they're offering
15% OFF selected fares
 from 26th April to 9th May ONLY. Simply use the
promo code 'DONSW15',
and travel by 15th November 2018!
Fly via Scoot for a unique and fun flight experience that won't break the bank, brought to you by a dedicated and innovative team!
CAFES
Leura Garage, Leura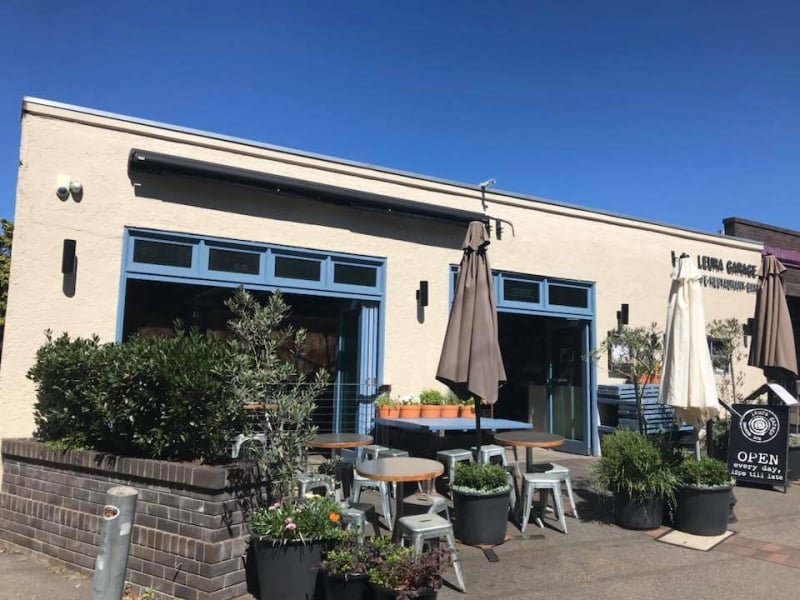 This cafe has rustic yet classy industrial garage-themed decor. The dishes are made with locally sourced ingredients and are artfully plated. Take your pick from a range of delicious appetisers, pastas, pizzas, meat cuts, sharing plates and even tasting menus for a hearty post-hike meal!
Solitary Restaurant and Cafe, Leura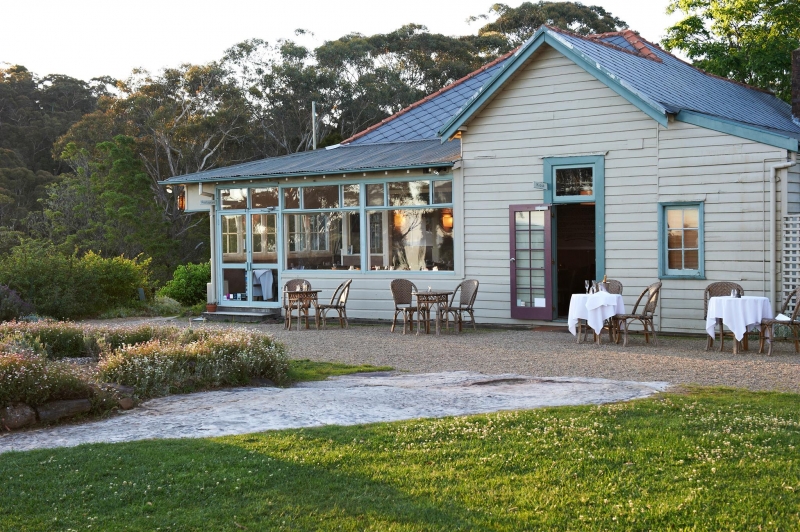 Enjoy both a meal and mesmerizing views at this restaurant perched on a promontory up in the mountains! The interior is bright and airy, while the carefully cultivated garden gives it a homely ambience. Dine outside and inhale the rejuvenating mountain air! Garnering a string of awards and rave reviews, the all-day brunch menu here is definitely worth a try.
Kickaboom, Glenbrook
Kickaboom serves everything you secretly want to indulge in, from fried chicken at breakfast, to a corned kangaroo and kimchi sandwich, and healthier brunch bowls with an experimental twist! For dessert, soft serve sundaes and assorted pastries really take the cake here. The latte is deliciously milky and made with fresh Reuben Hills coffee beans for a nuanced flavour. Try daily specials like a butterscotch latte too! Kickaboom is the perfect place to eat good, hearty and Instagram-worthy food in a relaxed environment. Don't miss it when you visit the Blue Mountains.
GARDENS
Mayfield Garden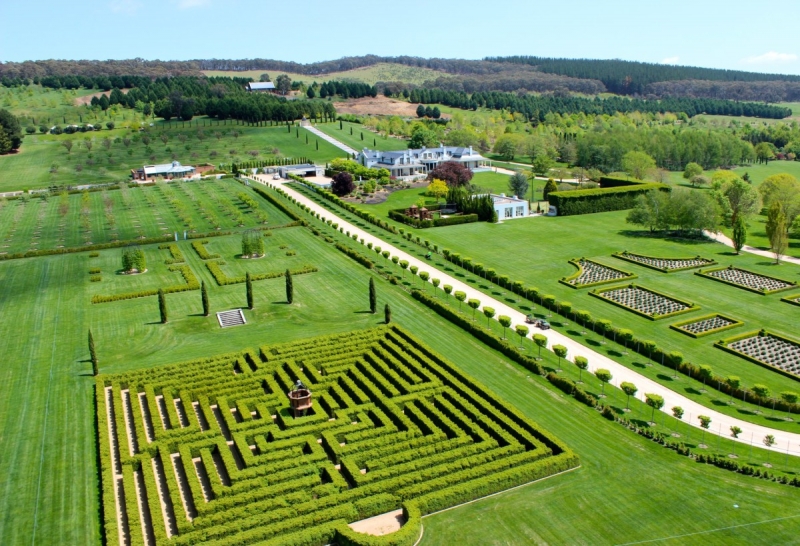 In Oberon near the Blue Mountains is a gorgeous, spacious and well-tended 15-hectare garden that's really not just a garden: there's an expansive nursery, a labyrinth, dining options, event spaces and even a glamping area! Mayfield Garden is one of the world's largest privately owned cool climate gardens. Photo-worthy landmarks abound all around too: check out the Grotto, Copper Tree Fountain, Cascade waterfall, the Stone Bridge and more.
Mount Tomah
Mount Tomah is best known for being the site of the Blue Mountains Botanic Garden. The garden features fun, interactive and educational natural exhibits that will delight visitors of all ages, as well as an astonishing variety of flora and fauna! You can even opt to stay in The Jungle Lodge, the garden's luxurious on-site accommodation spot. Indulge in lush greenery, fresh air and bask in the serenity this slice of paradise offers.
BONUS: The Potager at Mount Tomah
Classic breakfasts like Eggs Benedict, banana bread with mascarpone, and poached pears on sourdough are on the breakfast menu at The Potager, helmed by head chef Alex Paterson and the brainchild of Joe Lee, who runs a cafe and hotel in the region too. Meanwhile, the lunch menu changes daily, which means you'll always be in for a delicious surprise! Feast on pies, picnic hampers and tasting boards.
With lush greenery all around and a stylish alfresco wooden deck, this restaurant is the perfect place for a sunny afternoon brunch. And being surrounded by gorgeous mountaintop views from Mount Tomah can't possibly be a bad thing!
Guess what? Scoot is offering an
irresistible promotion on its flights to Sydney
!
You get
15% OFF selected fares
simply by using the
promo code 'DONSW15'
anytime from 26th April to 9th May 2018, on flights on or before 15 November 2018.
Scoot has 5 to 7 non-stop weekly flights to Sydney weekly on board the comfortable Boeing 787 DreamlinerTM, so you have plenty of dates to choose from! Book your tickets now!
Unique accommodation options:
Silvermere Bed and Breakfast
This 4.5 star bed and breakfast has everything you need for a cozy stay! A private country estate nestled amidst lush greenery, it even boasts of a sprawling garden perfect for alfresco picnics and peaceful afternoons. This restored 1920s country house is also incredibly convenient, being a short stroll away from restaurants, the railway station, shops, Wentworth Falls Lake, and popular Blue Mountains walking trails.
Even weddings and corporate events are held here occasionally, so that stands testament to how idyllic and gorgeous Silvermere is. Imagine waking up every morning to spectacular views of Blue Mountains National Park. Isn't that just pure bliss?
Old Leura Dairy
Formerly a dilapidated, old ex-dairy, a creative couple transformed it into a cozy, intimate retreat nestled amidst lush gardens and gorgeous greenery. Offering a variety of accommodation options that can host from two to eleven people, it's the perfect choice for families, couples, and friends! Take your pick from the The Straw Bale House, the Buttercup Barn, the Studio, The Worker's Cottage, The Milking Shed, or the Moo Manor.
The unique aspect of these accommodations are also due to the fact that they are 80% made out of recycled materials and rustic treasures! Think timbers from an old jetty on the Parramatta River, rusted corrugated iron, doors and windows from the Queen Victoria Hospital, and more. The Studio in particular, even has an outdoor hot tub which is perfect for couples to have a splashing good time.
Getting there:
Getting to Blue Mountains National Park is relatively easy. You can choose to get there by car, train or bus!
By car
From Sydney, Take the City West Link to Parramatta Road and veer right onto the Western Motorway (M4). Travel along the Western Motorway (M4) for about 45km, which changes to the Great Western Highway after Nepean River. Continue along the Great Western Highway and look for signs to Blue Mountains National Park. The entrance at Glenbrook is a 50 minute drive away from Sydney.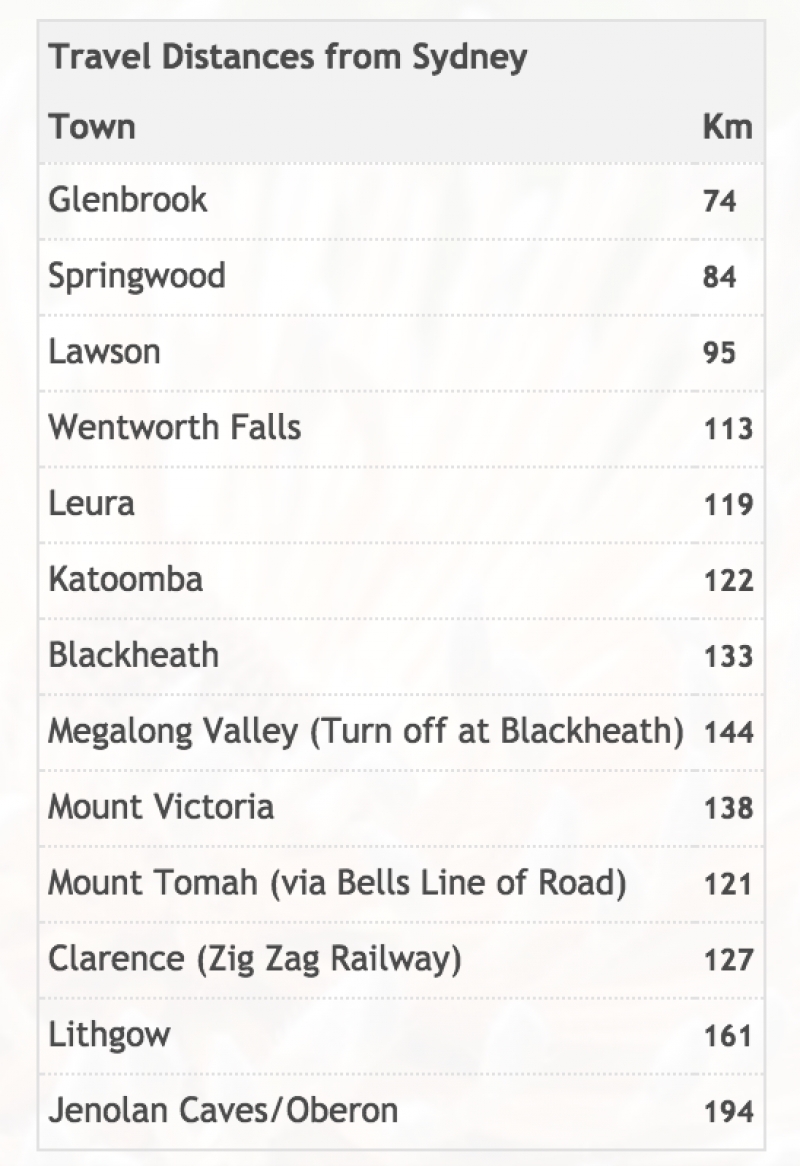 By train
The most relaxing and hassle-free mode of transport to Blue Mountains National Park is by train. Trains depart Sydney Central Station every half hour until 9am, then every hour afterwards. From Sydney airport, take the rail link to Central Railway Station. Board the air-conditioned double decker Mountains train and take it to your preferred stop in the Blue Mountains. The journey can be as short as an hour (Glenbrook) or as long as 2h 45min (Lithgow), depending on where you choose to alight.
Plus, you get incredibly scenic views along the way, such as Glenbrook Gorge, mountain ridges, majestic escarpments of Mount Solitary, and more. You won't have to worry about parking at all either, and get to arrive well-rested and pumped up to explore the park! Remember to purchase an Opal Card for your journey, which will cost around AUD$5 (~SGD$5.10) each way. You can purchase one at Sydney's Central Station before boarding the train.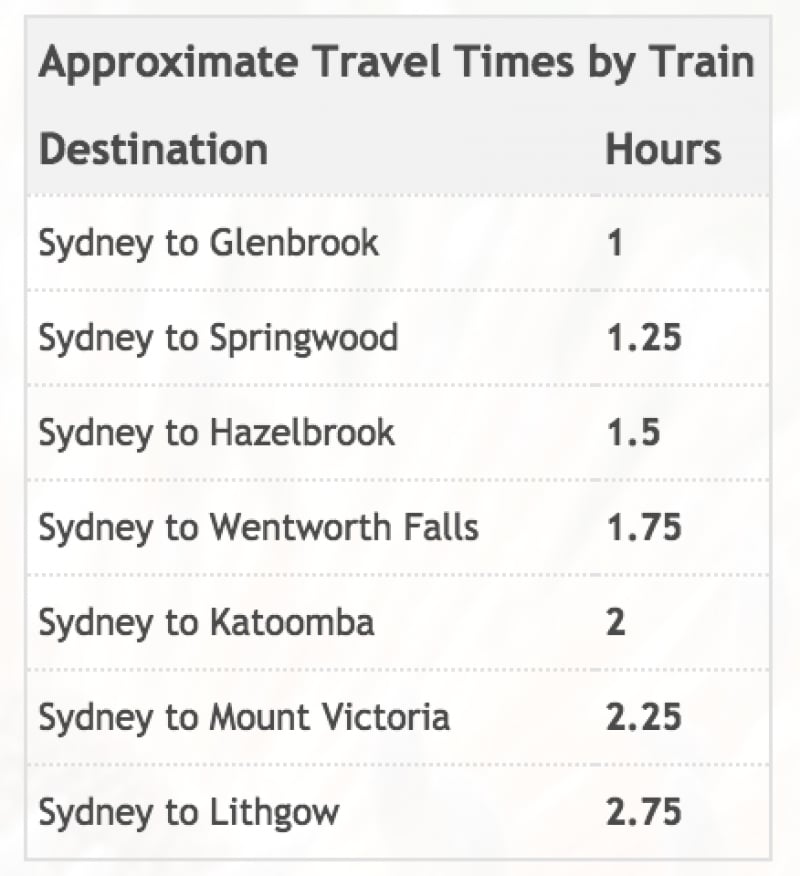 By bus
Many companies also offer coach services up to the Blue Mountains. They typically leave from Sydney's Circular Quay.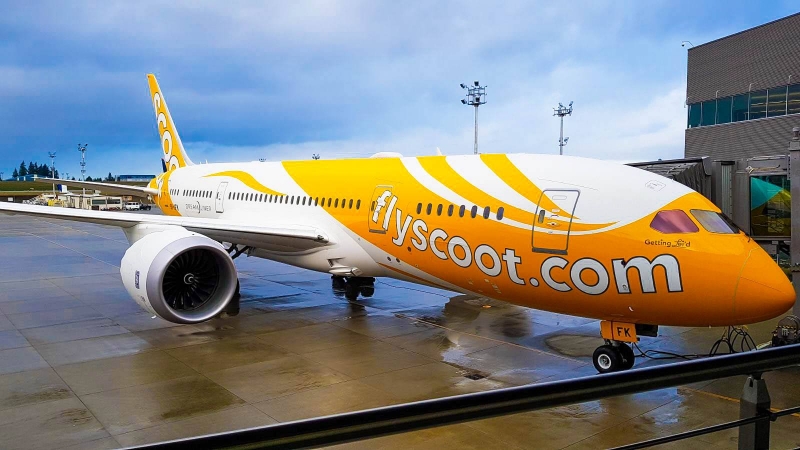 Can't wait to start exploring these hidden gems at Blue Mountains National Park?
Book your flight to Sydney with Scoot
today! Scoot's flies to Sydney 5 to 7 times non-stop weekly on board the Boeing 787 Dreamliner
TM
, so
grab 15% OFF selected fares with the
promo code 'DONSW15'
now!
Book your flights anytime from 26th April to 9th May to enjoy amazing savings.
So what else are you waiting for? Fly with Scoot today and save big. You'll be in for a fun, friendly flight to Sydney thanks to an energetic team fuelled by Scootitude!
Indeed, Blue Mountains National Park is littered with hidden gems… and they're all yours to discover! Regardless of what you're looking for, be it brilliant scenery, delectable meals or fresh, unique experiences away from the city, the Blue Mountains National Park ticks all your boxes. Escape from your boring and dreary work routine, pack your bags and #DoNSW today!
---
Brought to you by Scoot and Destination New South Wales (DNSW)