The Sydney Opera House has been Australia's most iconic symbol for decades. Not only is it world-renowned as a performing arts centre, having hosted numerous operas, ballets, musicals and concerts over the years, but it has also garnered international acclaim for its unique design and construction. Obviously, no trip to the country's harbour city would be complete without the perfect shot of this great landmark.
Also read: Fun Things to Do In & Around Sydney On Your Very First Trip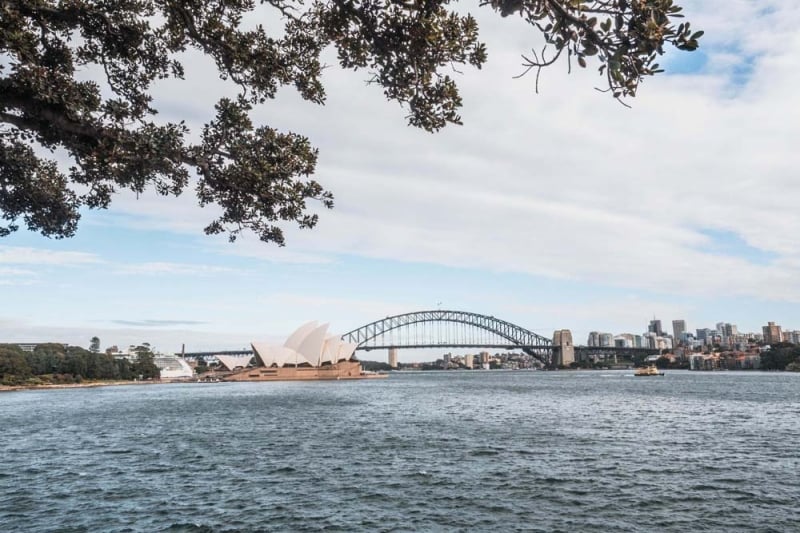 But where to capture that shot? Let me help you out. After exploring Sydney for two weeks and literally taking thousands of photos, I've bookmarked a couple of locations for getting picture-perfect snaps of Sydney's most distinguished architectural masterpiece:
1. Sydney Opera House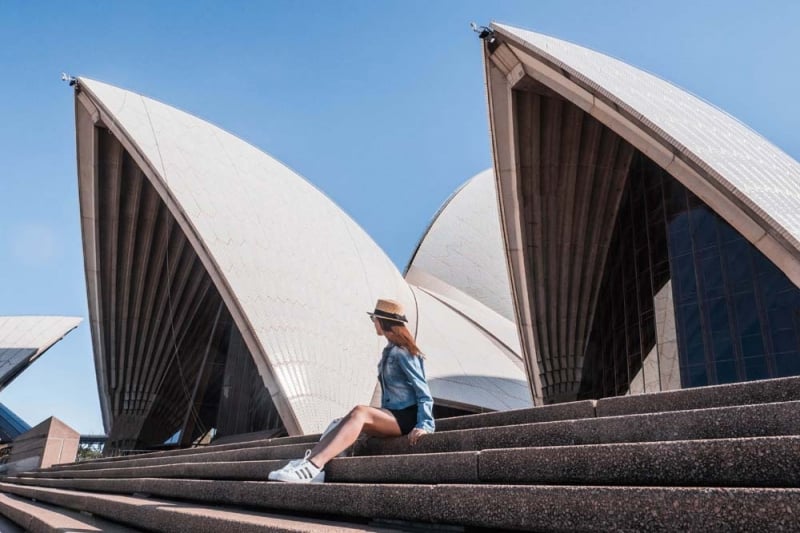 Let's get this out of the way since there really is no better place to get close-up shots of the world-famous structure than the Sydney Opera House itself. For exterior shots, I would suggest choosing a spot on the steps leading up to the Sydney Opera House. From this vantage point, you could get interesting angles of the white shell-like sails. To get rare snaps of the interiors as well as a bit of a history lesson, book a guided tour. Tours run daily from 9am to 5pm and depart every 15 or 30 minutes. A standard adult ticket costs around AU$37. Please note, though, that in some venues or sets inside the Sydney Opera House, photography is not allowed due to copyright reasons.
2. Royal Botanic Gardens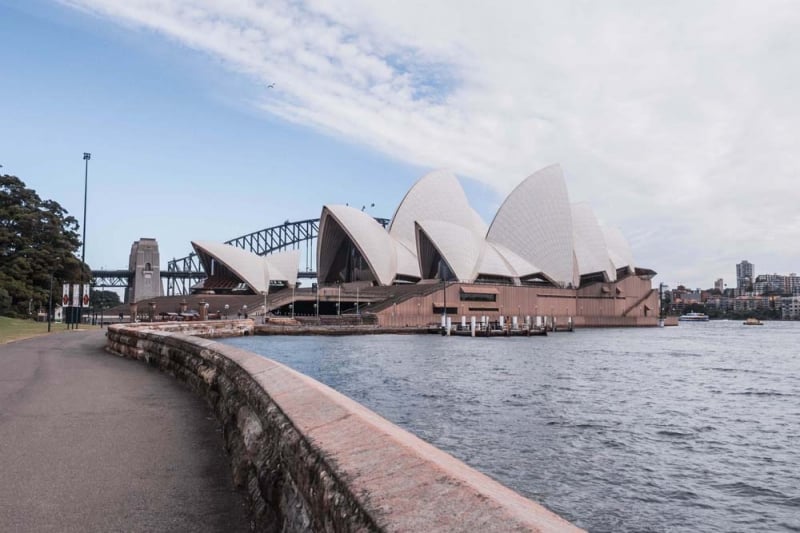 Just a short walk from the Sydney Opera House is the Royal Botanic Gardens, a lush, quiet oasis with an amazing collection of plants from all over the world. It overlooks the Sydney Harbour so photo opportunities of the Sydney Opera House are abundant. For a photo that's Instagram-worthy, frame the Sydney Opera House amongst the greenery.
Also read: 6 Stunning Coastal Walks in Sydney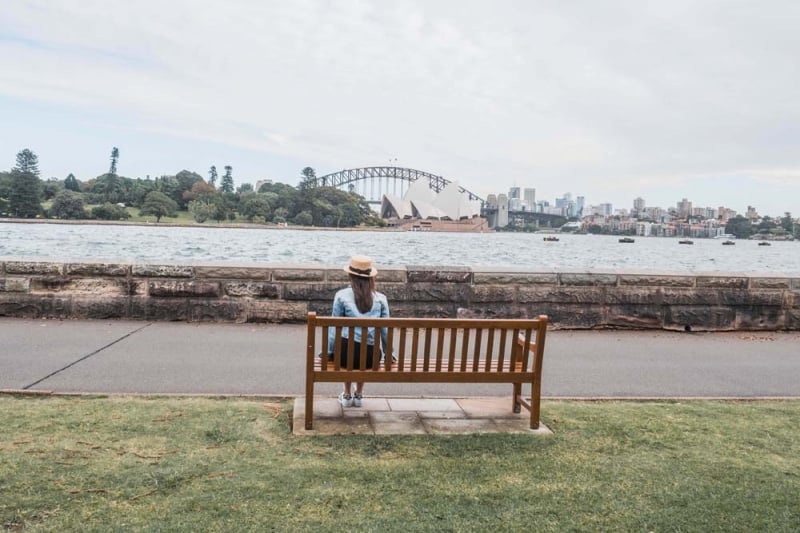 3. Mrs. Macquarie's Chair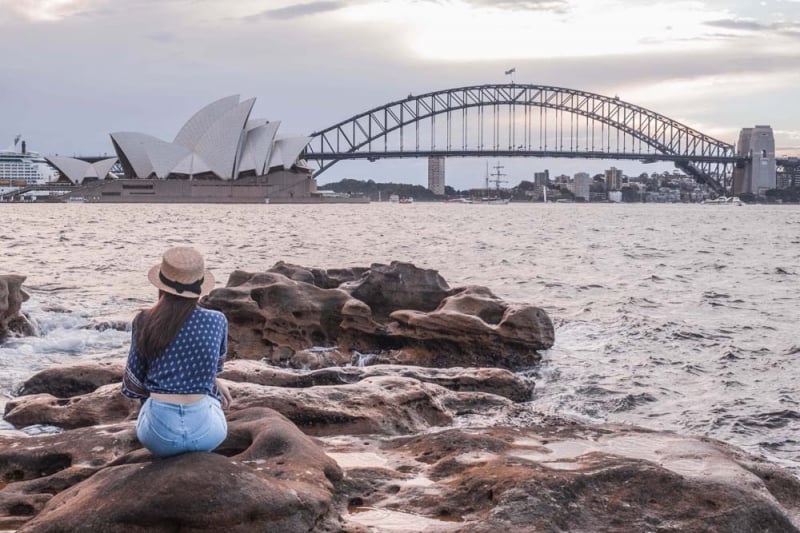 Mrs. Macquarie's Chair is a sandstone bench, which was hand-carved out of a rock ledge by convicts in the 1800s, acting upon instructions from Governor Macquarie. It was reported that the so-called Father of Australia's wife, Elizabeth, was particularly fond of the area and came there often just to sit and watch ships sailing. Who could blame her? That spot offers one of the best unobstructed views of the Sydney Harbour.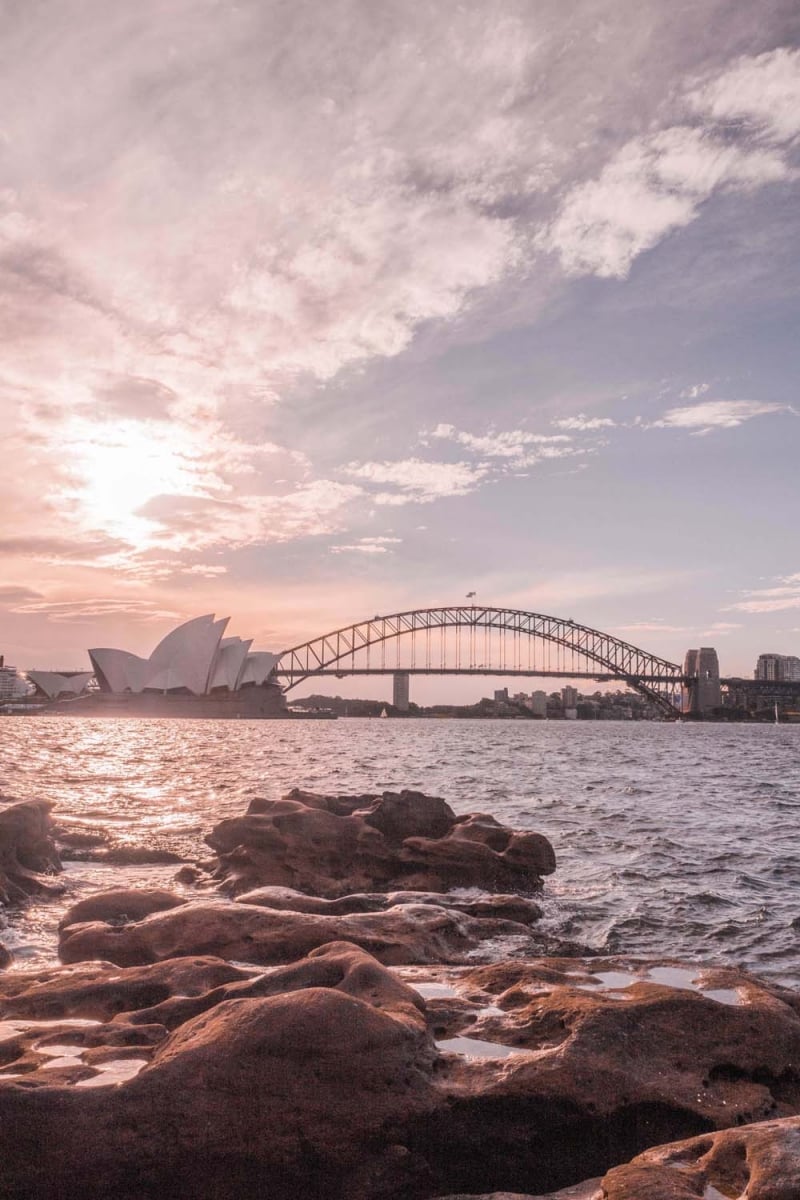 The best time to get a shot of the Sydney Opera House with the Sydney Harbour Bridge in the background is during sunset as the afternoon glow will give both landmarks a dramatic silhouette.
4. On the Water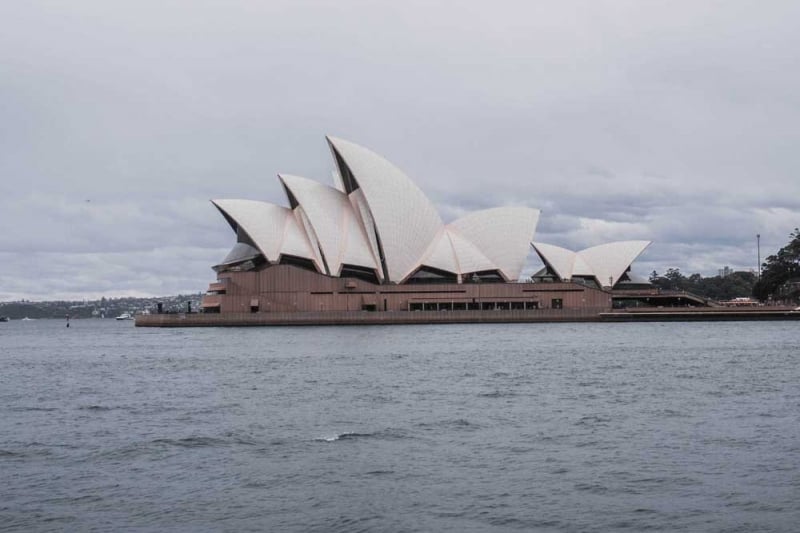 Hop on a ferry? Or go on a cruise? Whatever your choice may be, you just have to get on the water and ride past the Sydney Opera House to capture a side of this UNESCO World Heritage Site that you won't usually see.
5. Taronga Zoo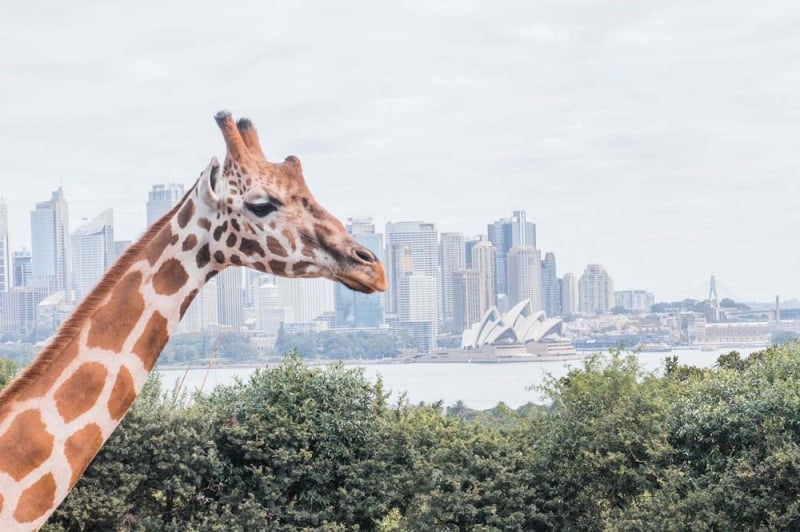 "Taronga" is an Aboriginal word for "a beautiful view". So while the zoo is a great place to see Australia's local wildlife (koalas, kangaroos, wombats, Tasmanian devils, etc.), it's actually also an ideal site for shooting Sydney's breathtaking skyline, Sydney Opera House included.
Want to know which animals have the most enviable views? The giraffes! So head over to their enclosure with your fancy lens, zoom in and click!
6. Sydney Harbour Bridge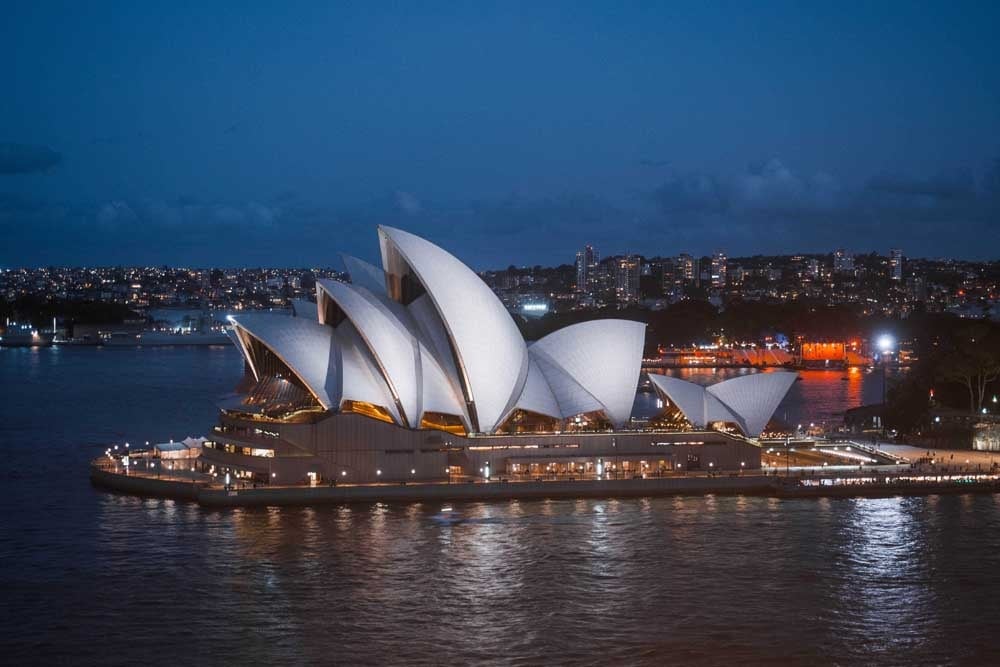 The Sydney Harbour Bridge offers various options for viewing the Sydney Opera House. If you just want to take photos without shelling out a pretty penny, you can do so while walking on the pedestrian pathway. To get a bird's eye view of the harbour, I suggest visiting the Pylon Lookout or doing the BridgeClimb. Booking the BridgeClimb can set you back by at least AU$158, depending on the date and the package that you choose. But if you're into exhilarating experiences, then this one is for you. Although, for safety reasons, you can't carry your phone or camera — even your GoPro — with you during your climb. You will just get a group photo taken by the BridgeClimb staff as a souvenir. General admission to the Pylon Lookout is around AU$15 and you'll need to climb 200 steps to reach it. However, the great thing about this is that you can bring your own camera and take as many photos as you want.
Also read: 8 Things You Never Knew You Could Do on Sydney Harbour Bridge
7. Milson's Point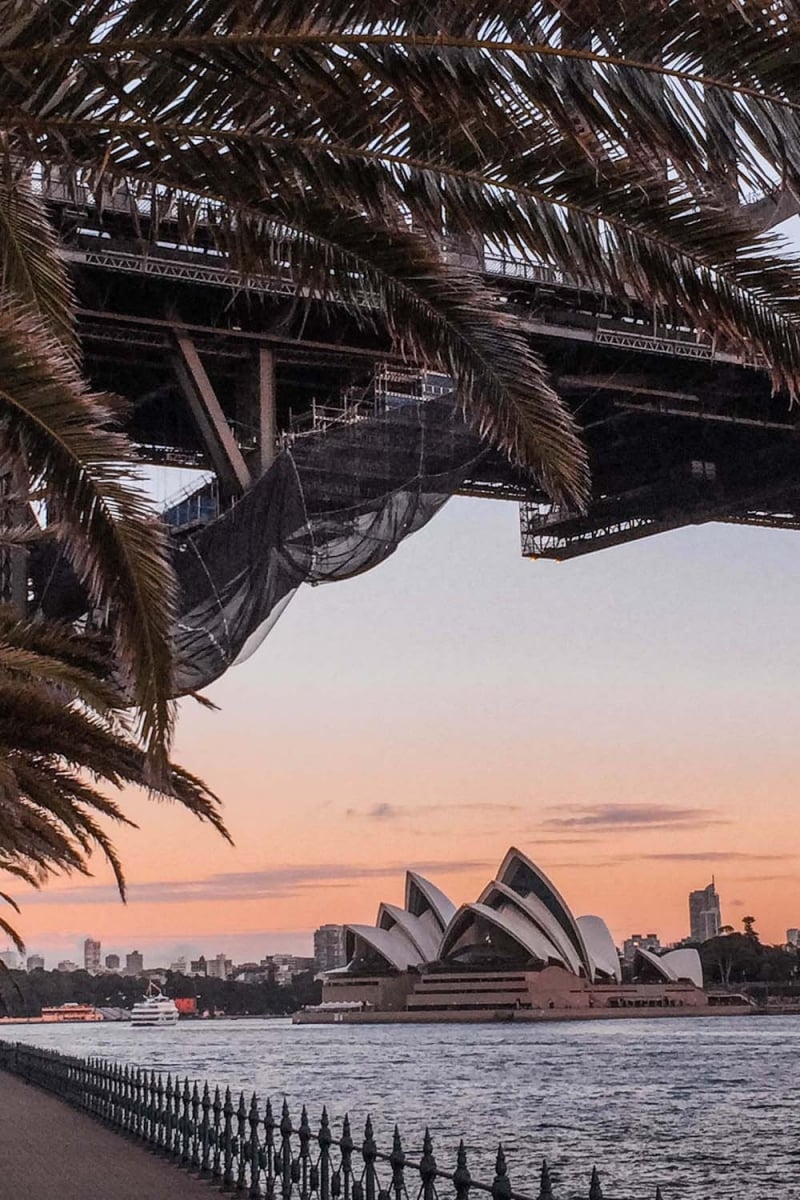 Milson's Point is located on the northern shore of Sydney Harbour. It's where you'll find the amusement park called Luna Park. Capture unusual shots of the Sydney Opera House from the banks under the Sydney Harbour Bridge or to make it more fun, while riding a Ferris wheel!
8. Park Hyatt Hotel Sydney
This 5-star hotel in Sydney is located in a prime waterfront land. Thus, it offers spectacular views of Sydney's iconic landmarks, the Sydney Harbour Bridge and the Sydney Opera House. If you can afford to spend a night or two in this luxury hotel, book one of their harbour rooms and take photos from the privacy of your own room. If staying in the hotel is a bit too much for your budget, not to worry. There's no shame in capturing photos from outside! That's what I did!
Also read: The Views from These 5 Vantage Points in Sydney Will Take Your Breath Away
I'm no professional but I hope you enjoyed my photos. For more snaps of my Aussie adventure? Check out my Instagram account!