Backpacking around Australia calls up images of sunsets at Uluru, scuba diving in the Great Barrier Reef and drinking a glass of wine or a pint of beer in front of the Opera House. As good as all that sounds, those things are not cheap.
Also read: 10 Surreal Places in Australia You Didn't Know Exist
In fact, Australia is one of the most expensive countries in the world to travel in—if you don't know what you're doing, that is. You see, there are plenty of ways to save a good chunk of money when backpacking around Australia, the best twelve of which are listed below.
1. Stay in hostels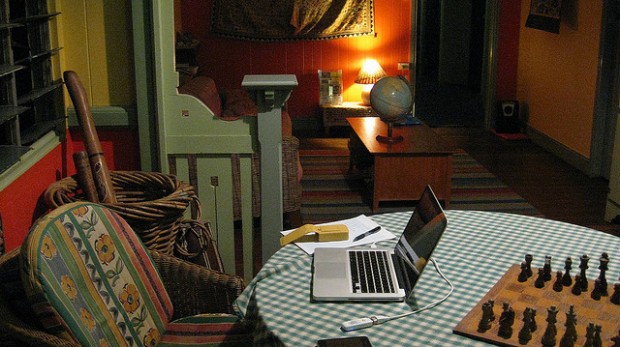 Image credits: sobri
Every decently sized town and city in Australia has at least one hostel. Australia is backpacking country and hostels are essential to that way of traveling. Booking a bed in a dorm room instead of a hotel room will eventually save your hundreds, if not thousands, of dollars (depending, of course on the length of your backpacking trip). Hostels are also great places to get to know people and find things to do.
2. Camp
Australia is dotted with national parks, most of which have campsites where you can pitch a tent or park a vehicle for a small fee, sometimes even for free. Additionally, most remote roads have rest areas where you can also sleep for free. Official campgrounds and caravan parks are abundant as well. Although they generally cost more, they are usually blessed with a great location, whether it's close to the town center, on the beach or somewhere else.
3. Buy a car or van
Buying a car or campervan may seem like a costly thing to do at first, but if your backpacking trip is long enough—at least a few months—and you plan to do a lot of actual moving, it might be a good idea. Campervans (and large cars) will allow you to stop on roadside and stretch out for a free night's sleep. Buying some pots and pans and a stove to cook your own meals will also save you lots of cash in the long run.
4. Use cheap airlines
If for some reason you have to quickly get from one city to another, flying is your best and probably cheapest bet. There are a few budget airlines that have domestic flights in Australia, such as Jetstar, Virgin, REX and Tiger Air. A flight between, say, Perth and Sydney won't cost you more than a couple hundred dollars and doesn't take longer than an afternoon. No other means of transportation is that cheap and that fast.
5. Take the bus
People who aren't in a hurry and who don't have the initial money to purchase their own vehicle should consider taking the bus. Although there are some obvious disadvantages of bus travel, like a set route, not much freedom and a slow pace, it is a super-cheap way of getting around Australia. If you are looking to cover long distances, it's best to get yourself a bus pass. Two bus companies that have long-distance routes are Greyhound Australia and Oz Experience.
6. Cook your own food
Besides accommodation and transportation, feeding yourself is one of your biggest expenses. Eating out in a restaurant every day will drain your bank account faster than anything else, yet food is one of the hardest things to save money on. The best way to limit your food expenses is by preparing your own meals. Hostels almost always have mutual kitchens that you can use for cooking, and when you're camping, you'll most likely be cooking anyway. Instead of buying lunch in a café or tavern, you could opt to buy some ingredients and have a picnic in a park. Many parks in Australia also have free barbecues that you can use.
Image credits: Chris Fithall
7. Buy at local markets
By far the best places to buy food are local markets. Many towns and cities have weekly, or even daily, farmers' markets where you can buy a wide variety of the freshest produce. Generally, there also are food stalls where you can grab a cheap bite to eat.
8. Eat in BYO restaurants
Of course, you want to treat yourself and/or someone else to a night out every once in a while. You can still save money when eating out by going to so-called BYO restaurants (Bring Your Own). These places don't serve alcohol, but allow you to bring your own bottle of wine or beers. By buying alcohol in liquor stores instead of in the restaurants itself, you'll save at least a few dollars. Not much, but it does count.
9. Don't drink too much
Here's a biggie. The backpacking lifestyle tends to involve an overconsumption of alcohol. Backpackers are mostly young and single people who like to go out and party. Alcohol is a sneaky expense, something you don't realize you spend a lot of money on until you look at your bank account the following morning. Drinking too much will most likely also spoil the next day, which could have been spent exploring.
10. Go to free museums
If you're in need of a culture fix, you're in luck. All permanent collections of the largest museums and galleries in Australia are totally free to visit. You don't have to spend a single cent to visit places like the Art Gallery of New South Wales, the National Gallery of Victoria International, the National Museum of Australia and the Australian National Maritime Museum, among many others.
11. Get a national park pass
When backpacking around Australia, you should absolutely visit a few—as many as possible, really—national parks. The country is home to literally hundreds, some of them home to the most iconic natural landmarks in Australia. Many national parks charge entry fees for vehicles, or even persons. If you decide that you want to visit more than just a few national parks, it is strongly recommended to purchase a national park pass. It will pay itself back.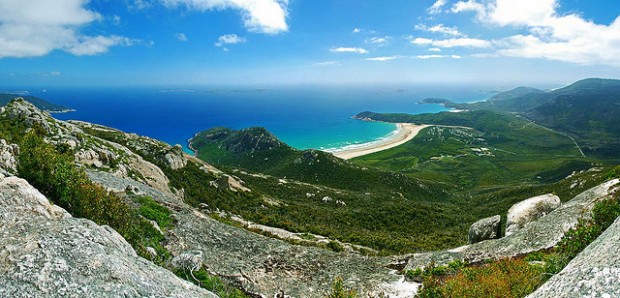 Image credits: Long Zheng
12. Get a local SIM card
Backpackers tend to spend several months on end in Australia and homesickness will probably kick in at some point. In order to call home and still have money left afterwards, it is advised to get a local SIM card. Avoiding global roaming charges is the smart thing to do in this age of smartphones. SIM cards themselves are free; you only pay for plans or prepaid credit.