Despite its name, Christmas Island isn't located anywhere near Santa's home in the North Pole. Quite the contrary, this tiny island is in the Indian Ocean in Asia's southern fringe. For a stunning discovery of rare birds, wild whale sharks and deserted beaches, a trip to Christmas Island is a must.
Here are some basic facts about Christmas Island
Location: Christmas Island is a territory of Australia. It is located in the tropical waters of the Indian Ocean, 2,600 km northwest of Perth and 500 km south of Jakarta.
Climate: Warm all year round with an average daily temperature of 27 °C.
Inhabitants: A diverse population of 1,500 Chinese, Malays and Europeans. And crabs (lots of them).
Language: Although English is the official language of the island, Malay, Mandarin and other Chinese dialects are also widely spoken.
Currency: Australian Dollar is the local currency. Major credit cards are accepted and EFTPOS facilities are available as well.
How to get to Christmas Island
Christmas Island is more accessible than you think – from Perth, it can be reached via a three-hour flight operated by Virgin Australia. There are also travel packages to Christmas Island with departure from Perth. On top of that, flights from Jakarta are available on selected dates every month.
Things to do on Christmas Island
Christmas Island offers plenty of exciting activities for visitors. To make the best out of your time on this paradise, be sure to complete everything on this list!
1. Go birdwatching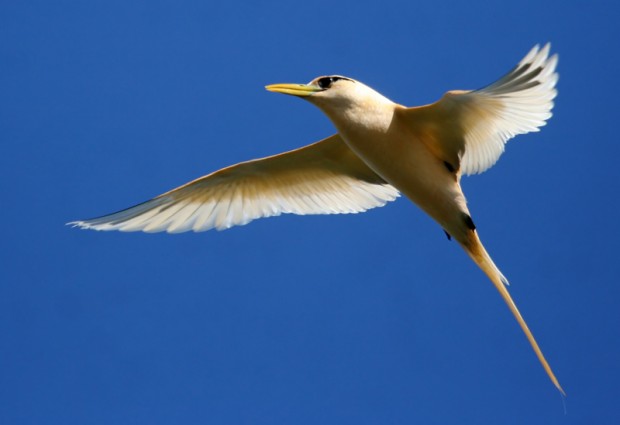 Golden Bosun, Image credit: Ian Montgomery, CITA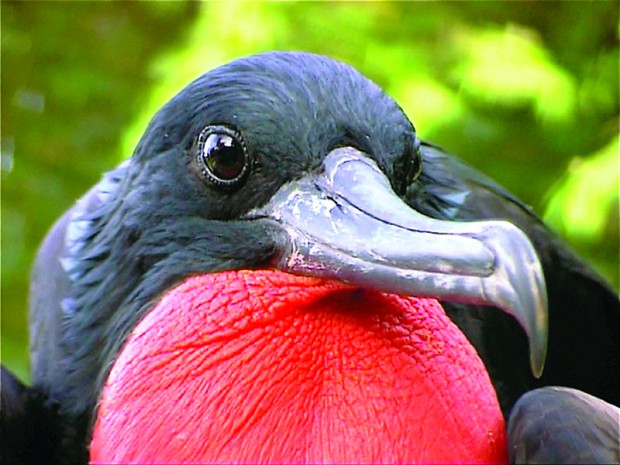 Frigate with pouch. Image credit: Max Orchard, CITA
Birdwatchers rejoice! Christmas Island is home to more than 100 migrant bird species, and sightings of interesting birds are more or less guaranteed – these creatures aren't a least bit shy. There is no specific area dedicated solely to bird watching, though you can make your way to spectacular lookouts such as those located at the golf course and Margaret Knoll. Keep an eye out for the endangered Christmas Island Frigatebird and the graceful Golden Bosun, both of which are unique to this island. Panoramic Bird Tours, priced at AUD 90 for adults and AUD 65 for children, are also available.
Also read: Everything You Should Know About the Most Dangerous Animals in Australia
2. Take walks through nature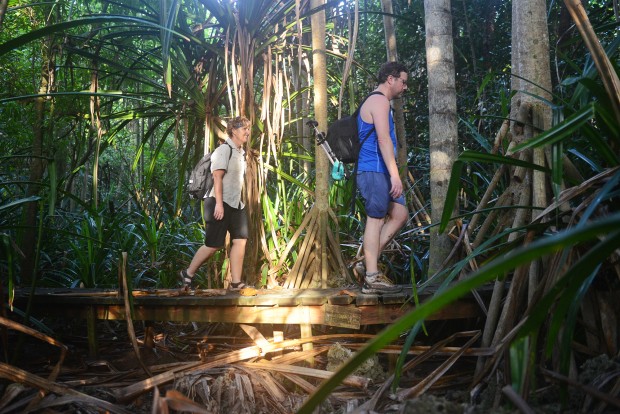 Image credit: Lauren Bath, CITA
With a national park that covers two thirds of its total area, Christmas Island is a natural paradise filled with fascinating animals and plant life. All the way from the rainforest canopy layer to the forest floor, an extravagant ecosystem has evolved over millions of years without any outside contact.
Also read: Top 10 Majestic National Parks in Australia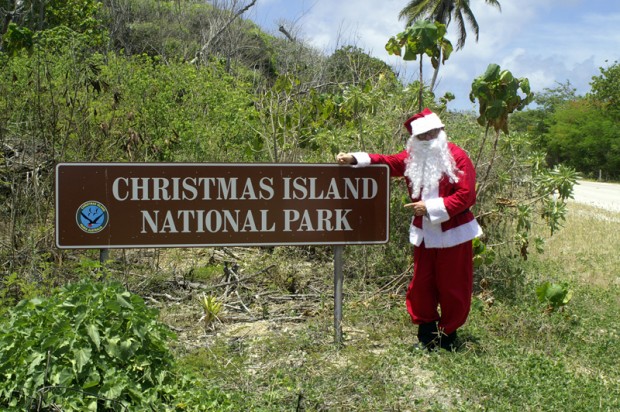 Image credit: Linda Cash, CITA
Follow the 4WD roads and marked walking trails in Christmas Island National Park to see native plants and animals in their natural habitat. This impressive park is far from an ordinary one, so get ready to be captivated by trees overflowing with ferns and orchids, and forest floors covered in the greens of young palms, ferns and lilies.
Hot Tip: Be sure to complete the walk to Hugh's Dale Waterfall and Anderson's Dale in the west coast, as well as the Nature Trail in the Territory Day Park.
3. Have a deep sea exploration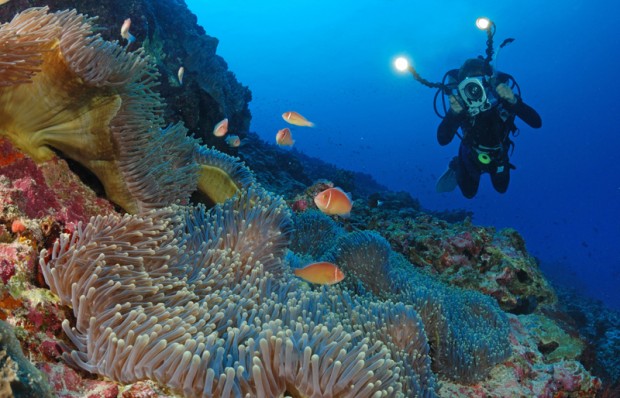 Image credit: Justin Gilligan, CITA
Did you know that Christmas Island is home to more hybrid fish than anywhere else in the world? As one of the very few places where fish from the Indian and Pacific Ocean swim side by side, species interbreed to produce the most beautiful marine creatures. In this marine paradise, witness whale sharks and manta rays gliding by, and schools of exotic fishes playing in the vibrant coral reefs.
As the waters of Christmas Island are warm, safe and uncrowded, it makes the perfect diving spot for divers of all levels. So don't just explore Christmas Island on foot; grab a dive package and delve into the deep wonders of its clear ocean waters.
4. Go beach bumming
Flying Fish Cove. Image credit: CITA
If aquatic exploration in the deep sea is not your thing, check out the following gorgeous beaches in Christmas Island where you can relax or enjoy a refreshing swim and snorkel.
Flying Fish cove
Flying Fish Cove has everything you could ask for – sandy beaches, easy access, snorkel-friendly waters, picnic facilities, barbecues and public toilets.
West White Beach
For those up for a little challenge, West White Beach has a moderately difficult walking trail beside its stunning shores. The trail meanders through its plateau and terrace forest, and ends with a short exhilarating cliff descent which requires a rope!
Lily Beach
As Lily Beach is set between two rising cliffs, its location is perfect for those who aren't a fan of strong breezes, or families trying to find the perfect picnic spot. Do take note that strong water currents and big waves make Lily Beach slightly dangerous for swimmers.
Greta Beach
Greta Beach is famous for having iconic wild turtles nest and red crablets spawn all over the shore and rocks. So head over if you wish to witness these adorable marine creatures up close!
Dolly Beach
From Greta Beach, Dolly Beach is accessible via a forty-minute trek through the verdant jungle. Dolly Beach is a picturesque, palm-fringed sandy beach that is perfect for a swim. It boasts an abundance of coral reefs, freshwater stream, a natural rock spa, robber crabs and nestling turtles.
Also read: Top 10 Best Beaches in Australia
5. Witness the migration of Red Crabs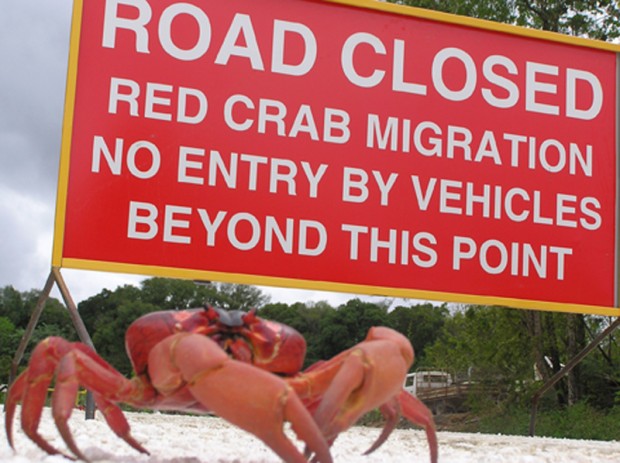 Image credit: Tracy Wilson, CITA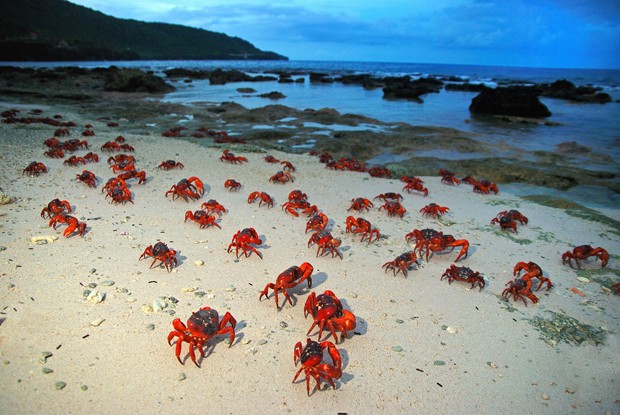 Image credit: Justin Gilligan, CITA
Christmas Island is home to tens of millions of adult red crabs, and the annual mass migration of these creatures is an exciting event not to be missed. To witness the iconic march of the red crabs from the burrows to the ocean, time your trip between October to December. During the peak migration period, affected roads will be closed to vehicles. Places to view the crab migration include Greta Beach, Ethel Beach and Flying Fish Cove. You can also join a Red Crab Spawning Tour, priced at AUD 95 per adults and AUD 70 per child, to experience this spectacular sight.
6. Play golf at the expansive 9-hole golf course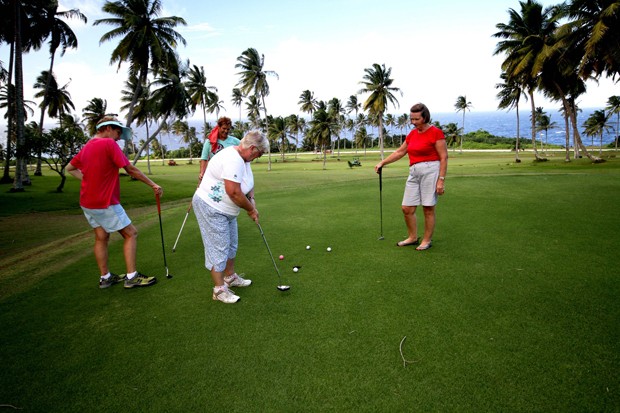 Image credit: Inger Vandyke, CITA
For professional golfers and even for beginners, Christmas Island's golf course offers a totally unique golf experience. Located in the middle of a tropical rainforest, this 9-hole golf course lets you enjoy an interesting sight of little red crabs crawling around the greens as you play golf. If you want to take your golfing skills to the next level, participate in the Christmas Island Golf Open 2015 hosted by the Christmas Island Golf Club and sponsored by Acker.
7. Have a cultural immersion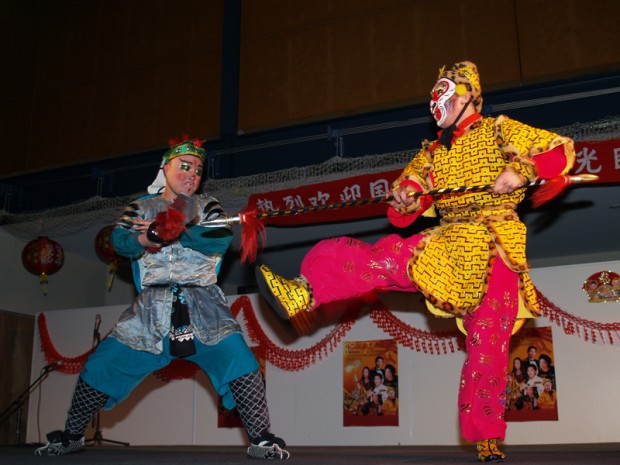 Image credit: Kee Seng Foo, CITA
Christmas Island is an island of immigrants. Since its discovery in 1881, settlers that arrived brought in their native traditions, which have contributed to an interesting melting pot of cultures. The friendly island community welcomes visitors with open arms and encourages cultural exchange through foods, festivals and explorations of the island's hidden spaces. Buddhists, Christians, Taoists and Muslims coexist on this island harmoniously.
For a true-blue cultural experience on this island, go for the Settlement Heritage Trail, which includes a stop in the Tai Jin House, and get a taste of the tropics, literally. Restaurants at Christmas Island feature a variety of its cultural mix; from spicy Asian foods to modern western cuisine, you will definitely find something for your taste buds.
Wouldn't it be great to experience everything on Christmas Island yourself?
What are you waiting for? Pack your bags and discover the wonders of Christmas Island before the rest of the world does.