Due to a spike of coronavirus infections in the Susukino entertainment district, one of the three main sites for displaying snow statues in the city of Sapporo, the annual Sapporo Snow Festival will be cancelled in Feb 2021. This is the first time in its 70-year history that the festival, which began in 1950, will not be pushing through. 
Held in the northernmost island of Hokkaido, the Sapporo Snow Festival is one of the most famous winter celebrations in Japan. Every February, the mesmerising snow statues and ice sculptures attract more than two million local and international visitors, bringing in approximately ¥65 billion (S$836 million), according to The Japan Times.
What we know about the Sapporo Snow Festival in 2021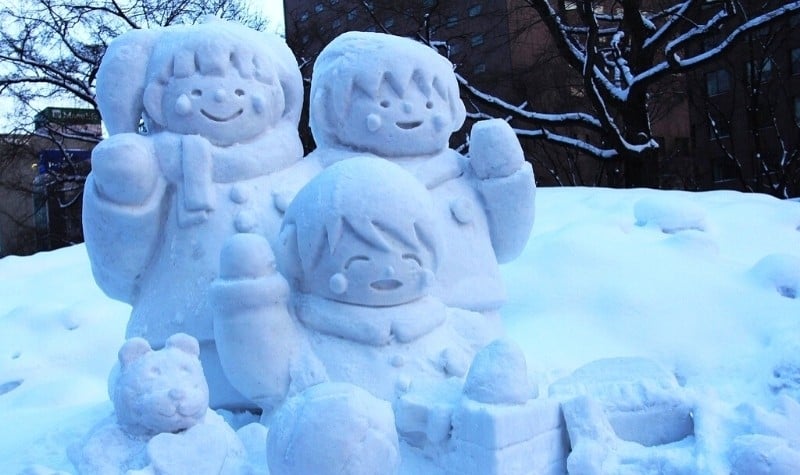 Festival organisers will be foregoing the winter exhibits in 2021 to prevent large gatherings of spectators. Instead, they will be holding a smaller-scale celebration online and shifting their focus to circulating information about the festival's history. 
Videos from past celebrations of the Sapporo Snow Festival will be posted on the festival's official website and electronic billboards around the city. Meanwhile, the organising committee also plans to share photographs and videos that demonstrate how the snow sculptures are made, which they hope will keep the festive spirit alive in Sapporo. 
Also read: Japan Is Considering Opening to Foreign Tourists by Spring 2021
Official dates for the online event have yet to be announced. Nevertheless, we can't help but admire the efforts of the festival organisers to keep the celebrations going in some form — even if many travellers will probably agree that observing the winter spectacle from a screen just isn't the same. 
For more information, visit the official website of the Sapporo Snow Festival.