The bright, trendy district of Harajuku is more than just a prime spot for spotting cosplayers and shopping for fashionable clothes. After strolling past the dozens of little shops selling everything from long, cute socks to branded streetwear along the narrow shopping street of Takeshita-dori, you'll find yourself outside the Harajuku Mame Shiba Café.
It's a little café that only houses Mame Shiba Inus, a smaller version of the much-loved Shiba Inu that Japan is famous for. It doesn't look like much from the outside, but don't be fooled — it's incredibly popular, and the queues can get pretty long.
So let me try to answer a couple of questions you might have if you're thinking of heading to the Harajuku Mame Shiba Café.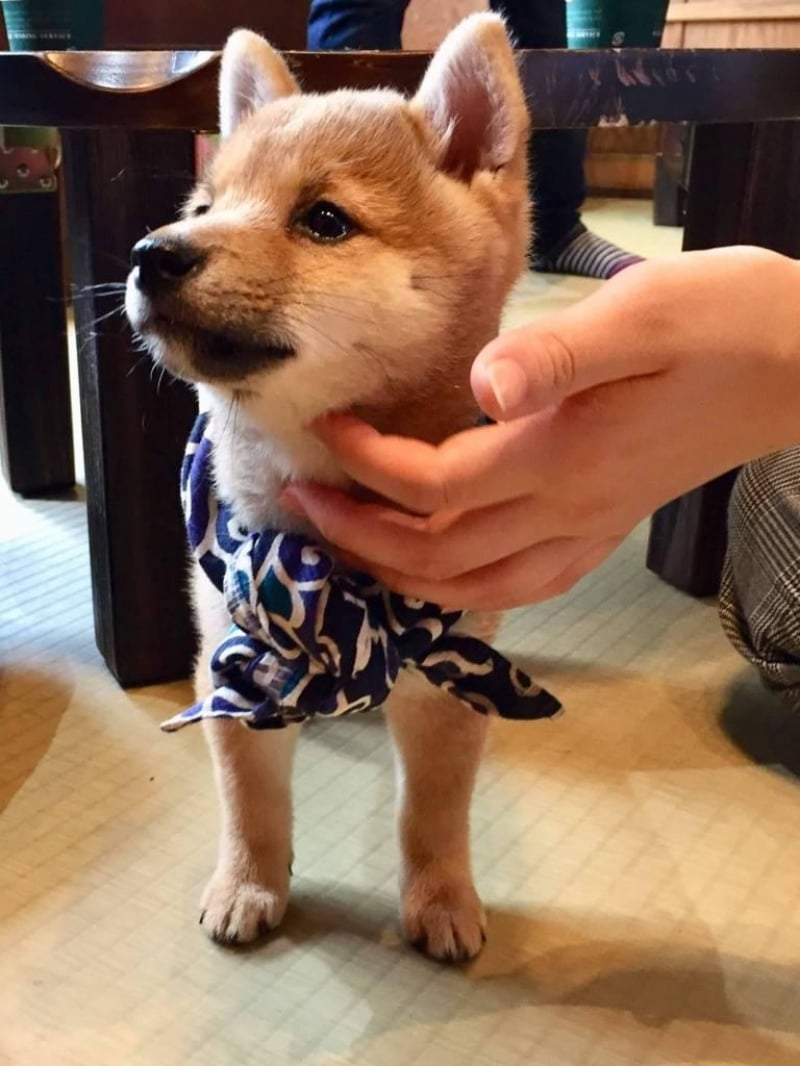 1. Is it worth it?
The entry fee is 880 yen (almost 11 SGD) for 30 minutes, and although it includes one free drink (dispensed into a styrofoam cup from a vending machine), you're ultimately only going there for a close-up encounter with the Mame Shibas.
There are no comfortable seats to recline on, and it's best not to expect too much of the drink. Due to the café's popularity, the time limit is strictly adhered to, and visitors enter and leave in batches to prevent overcrowding so that the dogs won't get too stressed out. However, the dogs really are very cute.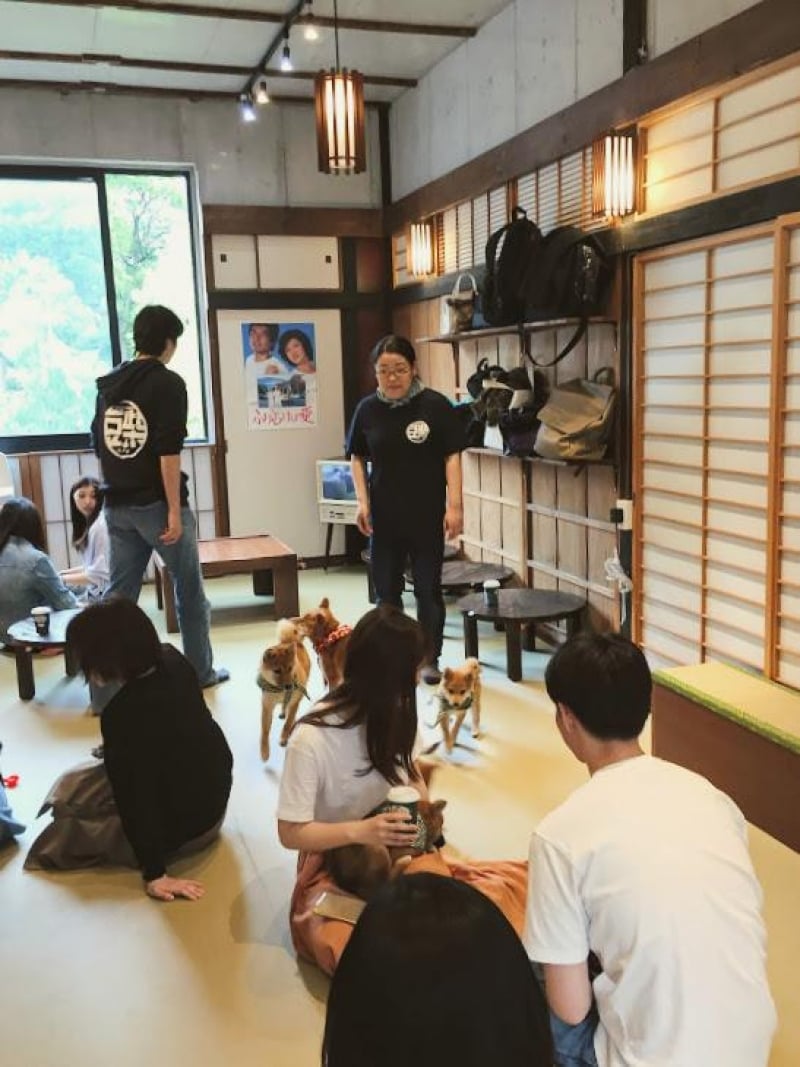 If you're on a tight budget, this is understandably quite pricey for just half an hour, so it all depends on how much you like dogs. For the average tourist who wants to experience a different side of Japan, I'd say it's worth a visit if you're already planning on visiting Harajuku. If you're anything like me (read: if you make it a point to wave to any and all dogs you see on the street) though, Harajuku's Mame Shiba Café is a dream come true.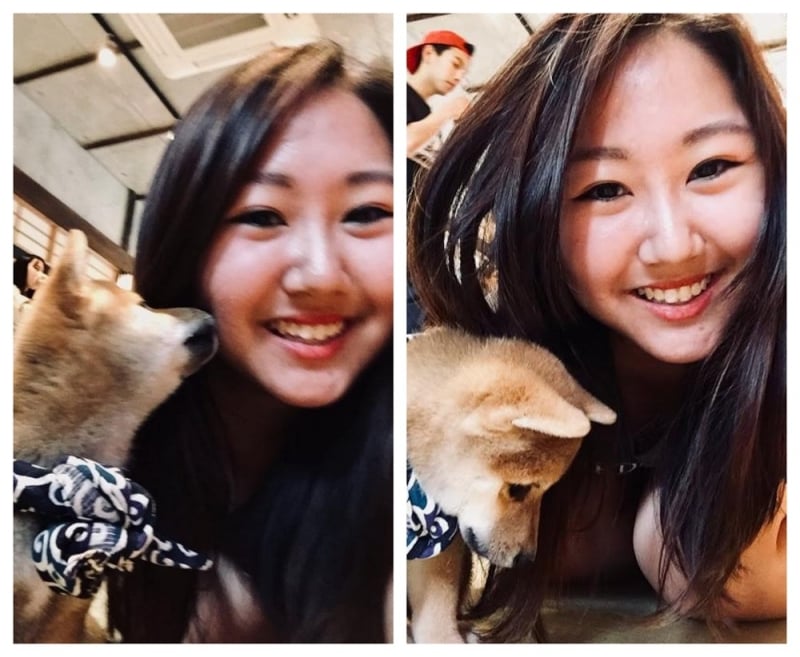 2. How can I minimise my waiting time?
If possible, try to visit on a weekday morning, ideally a little before the café opens at 11am. Note that no advance reservations are allowed, either through the phone or their website.
Although the café is open until 7pm, tickets might already be sold out if you arrive in the late afternoon. Walk up the stairs or take the lift up to the third floor — there might already be some people in the queue.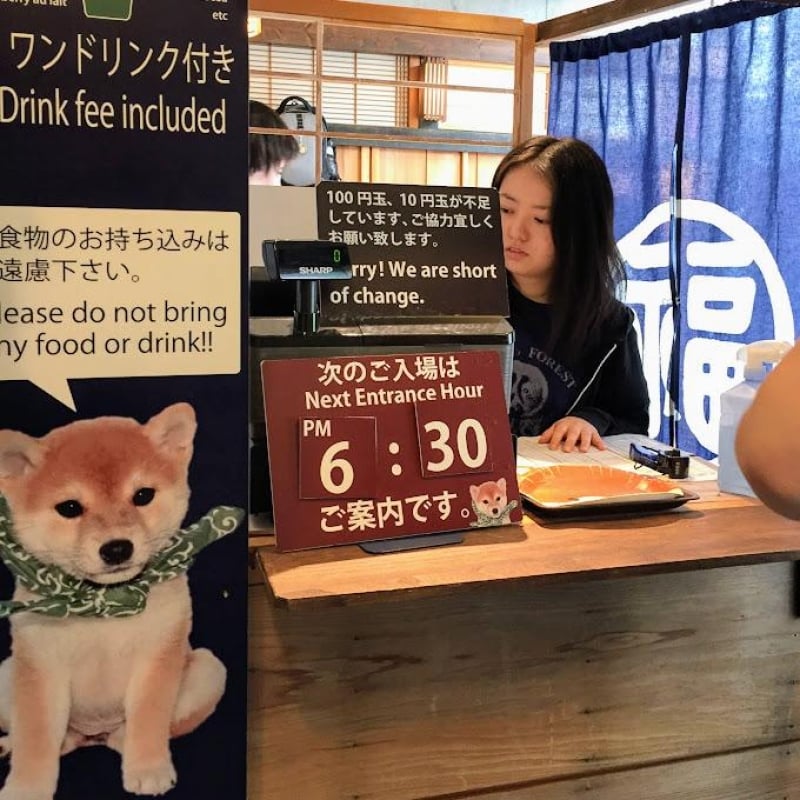 Head to the Mame Shiba Café as soon as you arrive in Harajuku to purchase your tickets, as you don't get to choose your timeslot, which can be two hours or more after the time of purchase, depending on your time of arrival. We reached around 2.30pm and only entered at around 4.10pm.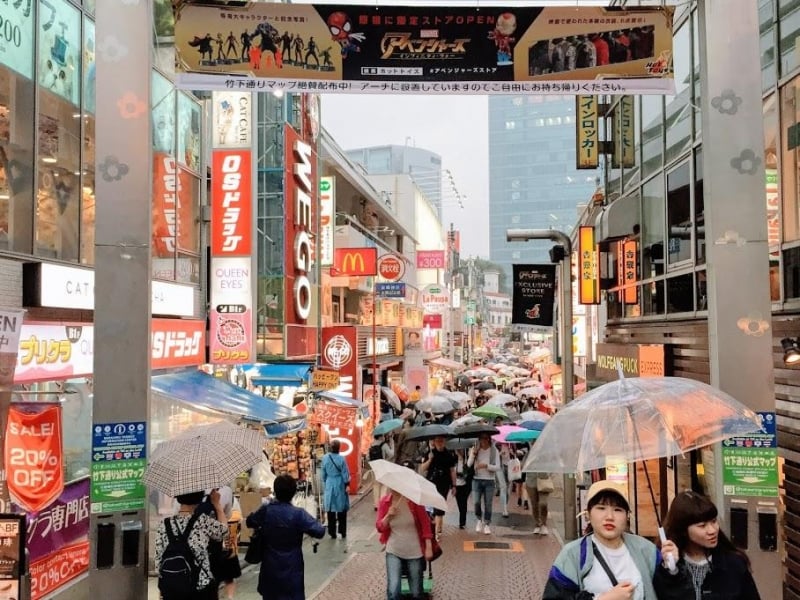 Thankfully, once you've purchased your tickets and have been informed of your time slot, you're free to walk around Takeshita-dori instead of spending all that time in the queue. So don't worry even if it seems like you have to wait for an hour before you get to enter. Take your time to shop around, and simply return to counter around fifteen minutes before your allocated timeslot.
Also read: 13 Insta-Worthy Dessert Shops in Harajuku for a Sugar Overdose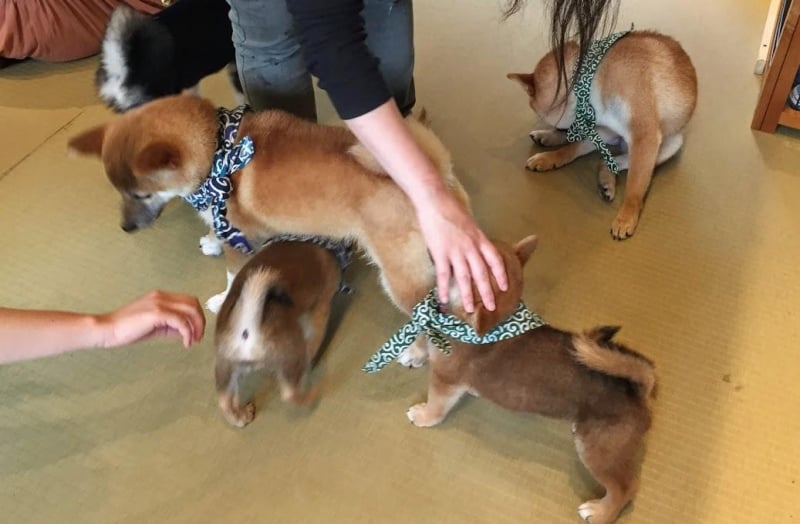 3. Is it clean? Is there any smell?
The Harajuku Mame Shiba Café was very clean and tidy during my visit, and there wasn't any smell in the air! The attentive staff members keep an eye out for accidents and look out for the needs of the dogs.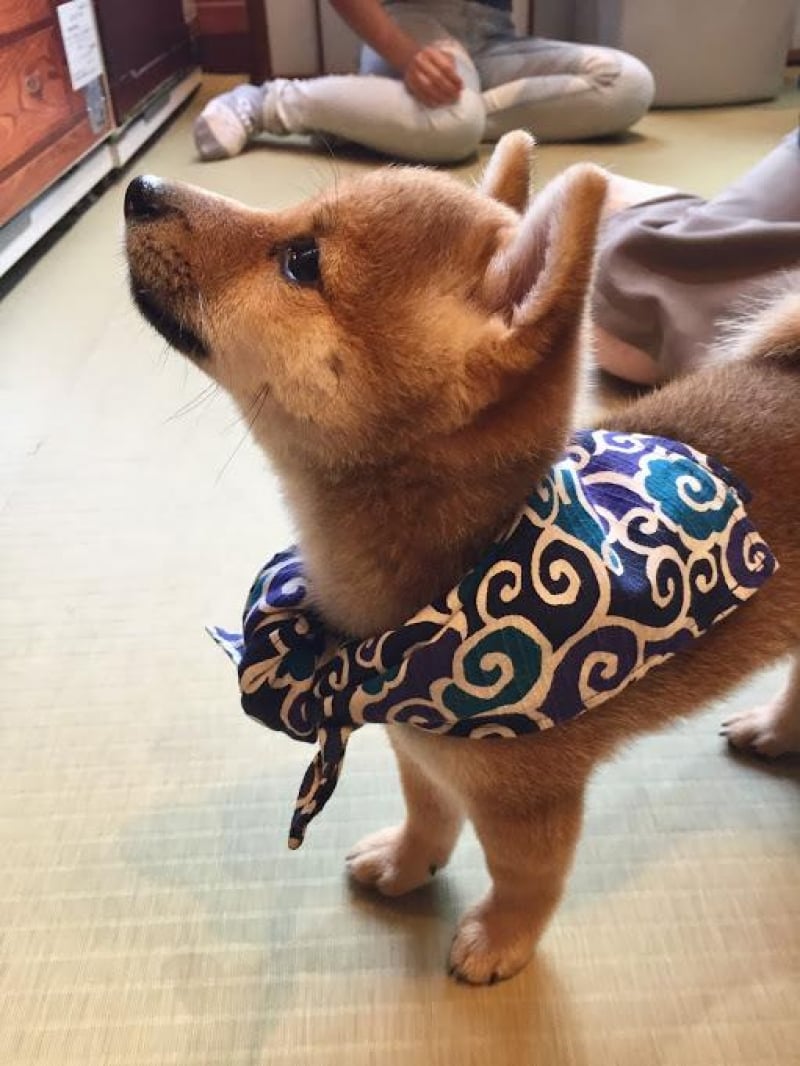 4. Are the dogs friendly?
Yes, they're very friendly and very cute! Because of their small size, you might find yourself getting very close to the floor in order to get a photo with them. There are twelve Mame Shiba Inus, but some of them might be busy playing amongst themselves or hiding in a corner to take a nap — best not to disturb them!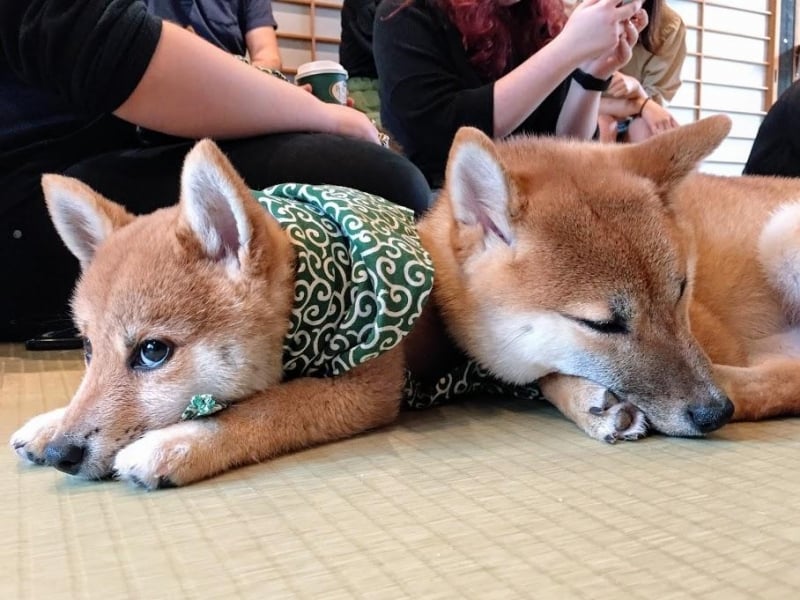 5. Are the dogs well taken care of?
Prior to entering the café, all visitors must remove their shoes and sanitize their hands. You'll be given a briefing in English about what you can and cannot do. For example, flash photography is not allowed, and visitors are not allowed to grab the dogs unless they walk onto your lap. The dogs seemed happy and well taken care of when I visited!
Your 30 minutes will pass by in a flash, and before you know it, it'll be time to leave. You can purchase some Mame Shiba souvenirs before you go, or check out the Owl Forest just below. If that's something that interests you, you can purchase a bundle ticket that includes entry to both the Harajuku Mame Shiba Café and the Owl Café for 1400 yen.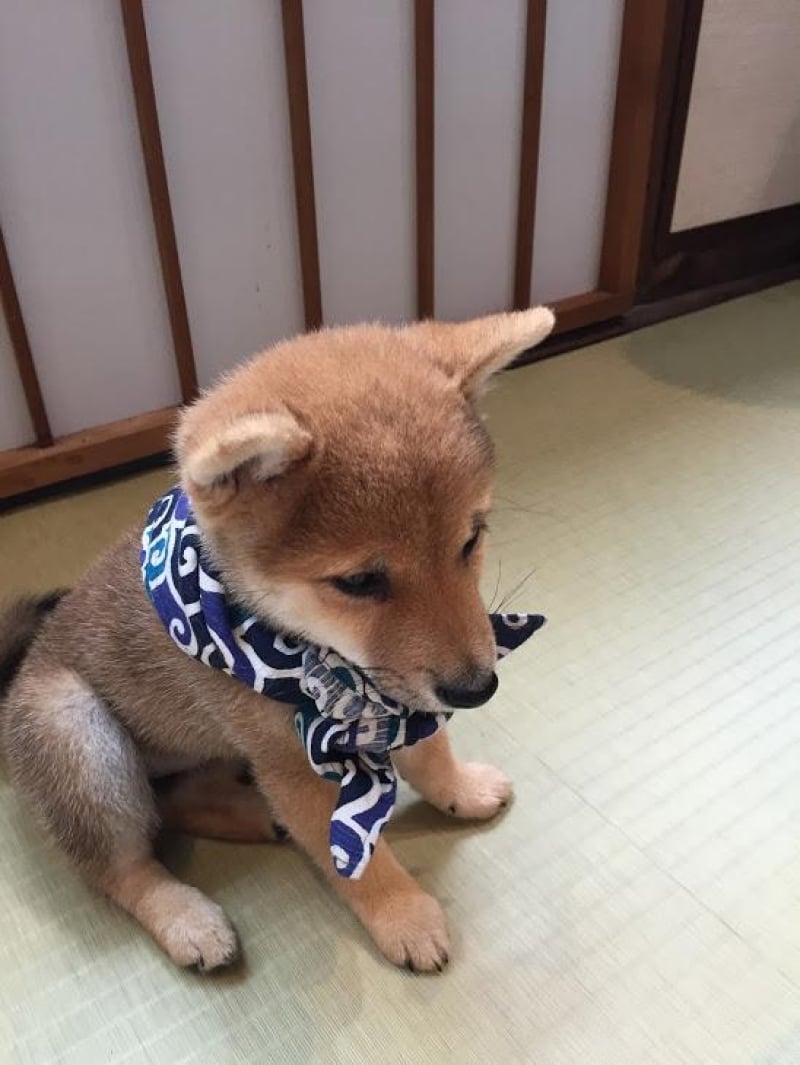 All images taken by me (AGirlMustWander.com / @agirlmustwander).
Harajuku Mame Shiba Cafe
Address: 3F, 1-6-10 Jingumae, Shibuya-ku, Tokyo
Opening Hours: Weekdays, 11am to 7pm | Weekends & Holidays, 10.30am to 7.30pm
Admission Fees: Adults, ¥880 | Children 6-12 years old, ¥580
Access: Alight at Harajuku Station (JR Yamanote line)
Website: http://owls-cats-forest.com/free/mameshiba-harajuku