The metro stations that you are familiar with could be a bleak transportation hub, but that is not always the case. There are metro stations around the world which have been morphed into works of art, an artistic haven where passengers can marvel at the stunning facade on their daily commute. We're here to take you through some astounding metro stations that you'll wish were in your own city! Sit back, relax and enjoy the ride.
1. Tekniska Högskolan, Stockholm
The Stockholm Metro is known to be the longest art gallery in the world, spanning 110 kilometres. The plethora of stations is decorated and infused with a kaleidoscope of vibrant designs, and the Tekniska Högskolan metro station is hands down the most visually appealing of the lot. Welcome to Stockholm's art heaven.
2. Toledo Metro Station, Naples
What more can we say? This impressive work of art in Naples' Toledo metro station is every commuter's dream come true. Imagine travelling through this enchantingly azure backdrop every morning on your way to work. It'll definitely kickstart your day on the right note.
3. Szent Gellért tér Station, Budapest
Enter this futuristic metro station for a glimpse of its mosaic interior decor. The swirling tilework of the Szent Gellért tér metro station will leave you amazed at its charming simplicity.
4. T-Centralen Station, Stockholm
The metro stations in Stockholm are too extraordinary to warrant just one spot on this list! This other peculiar station on the Stockholm metro will leave you gasping at its grandeur. The T-Centralen Station has blue paintings resembling that of old cave paintings, with rustic arches to give it an organic touch. If you're ever in the area, stop by and let yourself be drawn to this piece of underground art.
5. Komsomolskaya Station, Moscow
The Komsomolskaya Station in Moscow will make you wonder whether you're walking through a train station or a Russian ballroom. This lavishly decorated station was based off a historical speech by Joseph Stalin in 1941 and incorporates elements of Russia's past military leaders! Take a closer look, peruse through the paintings and try to spot iconic figures such as Alexander Nevsky and Dmitry Donskoy.
6. Westfriedhof Station, Munich
Germany's architectural prowess is without a doubt one of the best in the world. It's no surprise that their very own subway stations are furnished with classy details and sleek decor. The Westfriedhof Station oozes some swanky contemporary finishings that make it a feast for the eyes. Drop by for a picturesque shot with these 3.80-metre lamps!
7. Grand Central Terminal, New York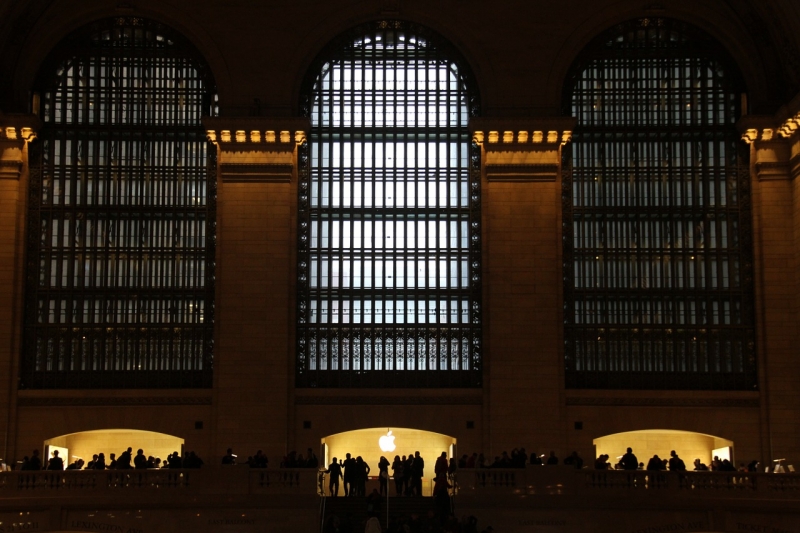 Take a break from Europe and visit this colossal station in America – the Grand Central Terminal. Housing 44 high-level platforms and 56 tracks, this terminal is a quintessential New York attraction in itself. Hundreds of movies and TV shows have been filmed in this landmark.
Also read: 8 Fun Things You Never Knew You Could Do in New York City
8. Formosa Boulevard Station, Kaohsiung
The Formosa Boulevard Station is most famously known for its Dome of Light, the largest glass work in the world! Spanning 4,500 glass panels, the station's eclectic mix of artwork will dazzle you with its spectrum of bright colours. You definitely won't be bored by this amazing spectacle on show.
Still consider metro stations as a means to an end? We think not. These magnificent metro stations around the world prove that stunning designs can be incorporated into everyday locations and that infusing art into the ordinary is always a good idea.