Rico, a 28-year-old Malaysian, believes that everyone has to go through a pilgrimage of sorts in their lives. A pilgrimage that gets you out of your comfort zones, tests your limits and changes your life. In this interview with TripZilla, he talks about his own 51 days 'pilgrimage' through the Southern Silk Road which he embarked on in April 2016.
The Silk Road has been a fascination to Rico ever since he read about Marco Polo's journeys as a child. When planning for his journey, he noted that some countries which formed an integral part of the Silk Road – like Syria and Afghanistan – were either too dangerous or impossible to visit. Therefore, he decided to embark on the Southern Silk Road instead as it suited his budget and was more feasible.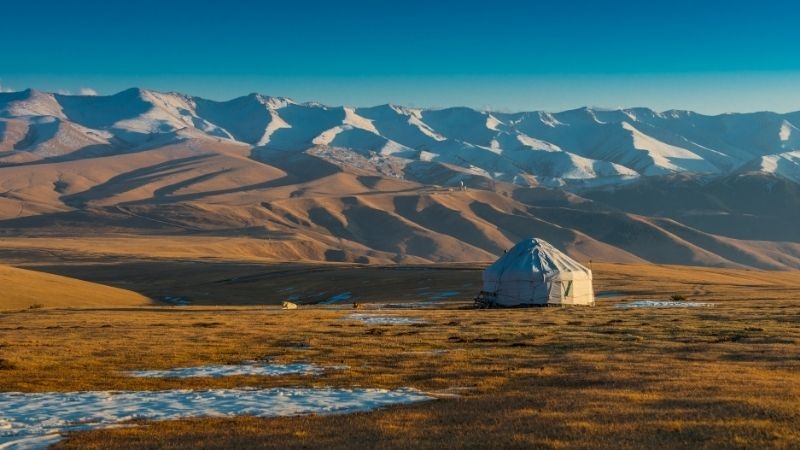 His journey began in Beijing, China and ended 51 days later in Istanbul, Turkey. In the course of his pilgrimage, he passed through Pakistan, Iran, and Turkey, and he spent just US$350. 
This is his story.
On his favourite country in the Southern Silk Road
When asked which his favourite country during his journey was, Rico thought long and hard before saying that it had to be Pakistan, the country where he made many good friends from all walks of life.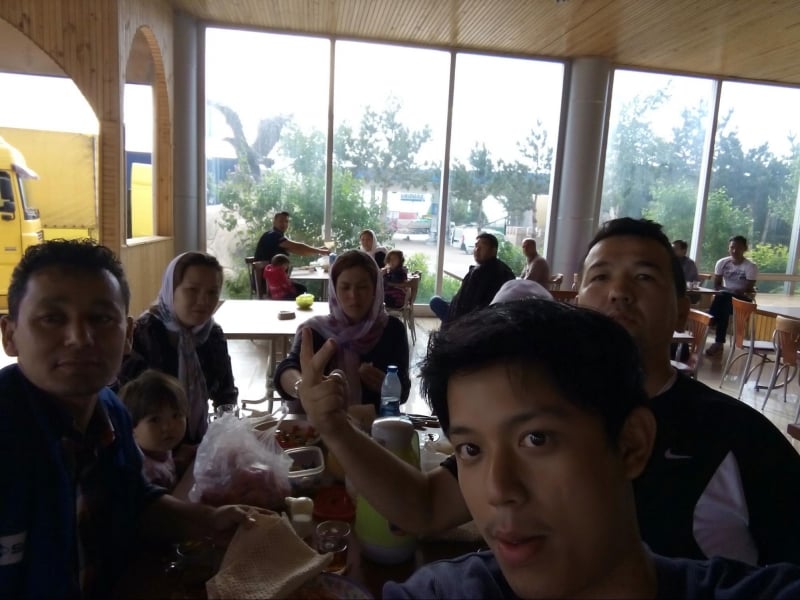 "If not for them, the trip wouldn't be half as good," Rico asserts. He shared that Pakistanis are generally genuine people who would go many extra miles to ensure that he had a good time in the country. This special treatment stems partly from the fact that there weren't many tourists in Pakistan.
On friends that he met along the way
In Pakistan and Iran, the locals have this adage: 'A guest is a friend sent by God.'
Rico was full of praise for their hospitality which was 'second to none.' Locals often invited him into their homes to share meals and they introduced him to their friends and family too. Here are two heartwarming encounters he had: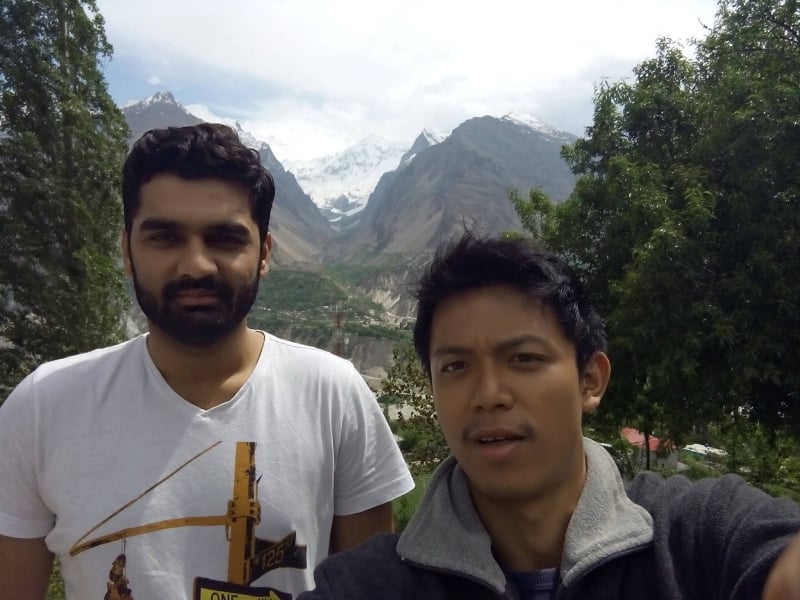 "I was touched when Ahad picked me up in Northern Pakistan — A.K.A. the 'Roof of The World' as it houses a range of tall under-the-radar mountains. We travelled around the mountain ranges together and he even invited me to visit his family in Islamabad and Multan. He also introduced me to a friend of his who happened to be a Member of Parliament in Pakistan. I had an illuminating conversation with him about the democratic process in Pakistan. I will never forget his hospitality and that of his family and friends." 
"In Iran, Moslem helped me settle into Tehran. As a traveller and outdoor junkie who had once cycled through Siberia and Mongolia for four months, he knew the best spots. He took me camping with his friends along Chalus Road where we saw the Milky Way in all its glory. He shared many tips with me about roughing it out while travelling. We managed to talk to some Afghani refugees together about their life in Tehran and their experience under the Taliban before they fled."
On his notable experiences
When asked to share some challenges that he faced during the trip, Rico listed the three following learning experiences, as he prefers to call them.
1. Sleeping at the Great Wall of China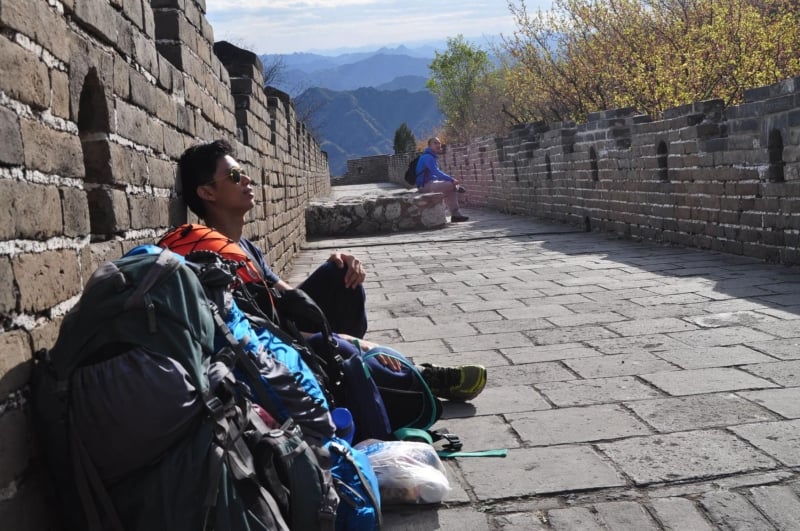 Imagine spending the night in one of the seven wonders of the world. That's exactly what Rico did when he was in the outskirts of Beijing. However, as he chose a night in early spring, it turned out to be a freezing night with temperatures dropping close to zero! Having the Great Wall of China all to yourself also meant that you had to settle your own logistical arrangements (carrying food and supplies up was tiring!). But Rico argues that it was all worth it when you don't have to share the Great Wall with anyone else.
2. Spending the night in a police station
According to Chinese Laws, foreigners can only stay at hotels/hostels that have a Foreign Passport Reader which is connected to the government database. As the machine itself costs RMB 10,000 (USD 1500), many small and affordable guesthouses don't have that. When Rico was in rural China, he found it hard not to break the bank while finding legal accommodation.
One night in Jiuquan in Gansu Province, he spent the night in the police station. Jiuquan is home to the Chinese Space Station and didn't have many residents, so he did not have much of a choice. He said that the police were very accommodating and they even shared their meals with him.
3. Being on the receiving end of racism in Iran
While riding in Tehran's metros, Rico was surprised when strangers told him to 'go back home to Afghanistan.' These strangers thought that he was a Hazara from Afghanistan. Most Hazaras in Iran are refugees who fled to Iran after the Afghan War broke out. Currently, there are still some tensions between Hazaras and Iranians.
However, after his Iranian friends explained to these strangers that Rico was actually a Chinese Malaysian and not a Hazara, their attitudes toward him changed drastically. Most offered profuse apologies. At this juncture, Rico stressed that the majority of Iranians are very hospitable and it was, in fact, only a minority who held discriminatory views against Hazaras. Despite this experience, he ranks Iran as one of the three most hospitable countries that he has visited.
Safety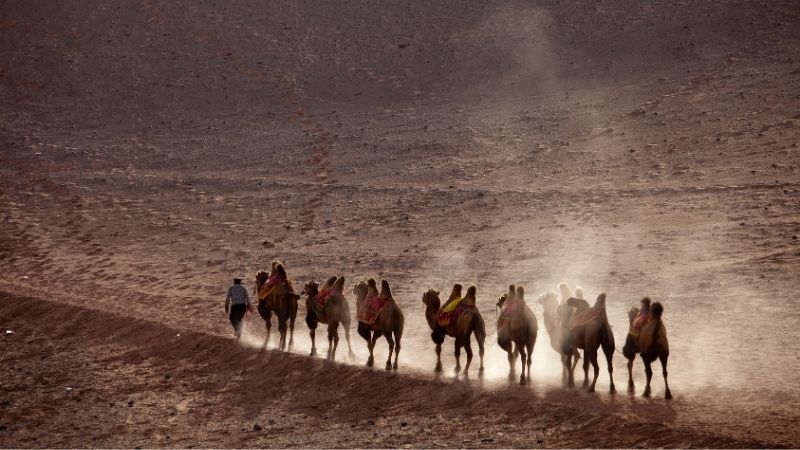 According to Rico, the Southern Silk Road is a pretty safe road for solo travellers if one exercises due diligence. He highlighted some of the increased security measures for travellers in 'hotspots.' This includes mandatory armed escorts in some areas of Pakistan and in the Baluchistan province of Iran, which come free of charge for foreigners. He also recommends Seat61 as Caravanistan planning guides for the trip. "A commonsensical approach, calculated risks, and faith in humanity will help any solo traveller go a long way," he says.
Rico wasn't swayed much by mainstream media reports on how these countries were generally hostile towards Westerners and non-Muslims. He believes that one shouldn't pay much heed to mainstream media reports; instead, they should have an open mind and do their own research. If possible, talk to people who have travelled to those places before. More often than not, you will find that the people on the ground do not harbour the same hostility that is presented by mainstream news. There may be things in the local culture that you do not agree with, but learn how to agree to disagree and see things from a different perspective.
Budgeting
We were astounded when Rico revealed that his original budget for the trip was only US$200. However, he exceeded his original budget by about US$150 as there were some mandatory costs, such as legal accommodation in China and crossing the Chinese-Pakistan Border where hitchhiking is not allowed. With this budget, he had no room for luxury and strictly spent only on what he needed.
He also avoided tourist hotspots as he believes that he could always return to visit them when he's older and more financially stable. In the meantime, while he is still physically able to, he should hitchhike and go off the beaten track. 
Despite his tight budget, Rico stands strongly against freeloading and has a firm belief in giving back to the community. In less developed countries like Pakistan, Rico told his friends or the shop owners how much his budget was for food. They then helped him to find something that fits his budget.
Oftentimes he was offered free accommodation or food, as a result of locals' impeccable hospitality. When this happens, he always made sure to show his appreciation for his hosts by sharing with them about his own culture, helping out with chores and, at times, even cooking for them.
Rico advises that although a budget of US$350 is feasible, people who want a little more comfort and prefer to visit some tourist hotspots may want to set a budget of US$500–800 for a similar adventure. 
His advice for travellers looking to explore the Silk Road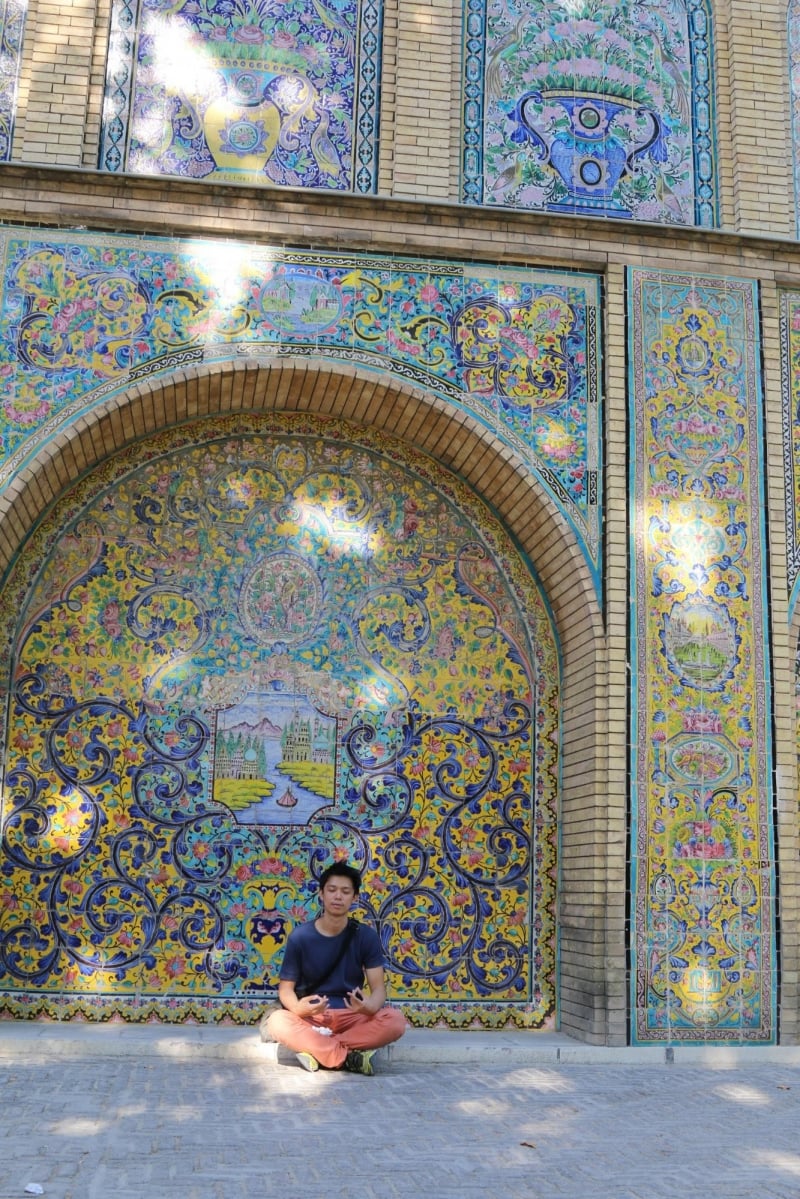 "In ancient times, long before terrorism and religious extremism in the world, the Silk Road was the world's most happening and exciting trade route. There was no such thing as visa requirements, the concept of international borders, and immigration processes that determine who could get in and who couldn't.
I'd advocate travelling this part of the world by ground so that you can experience the change of landscapes, scenery, cultures, peoples and languages gradually and appreciate the wonder of the Silk Road best. You'd also less likely get sick from the climate changes or even the food hygiene situation if you experience all these changes gradually.
There is a huge amount of diversity of cultures within the region. Try to spend more time talking to the interesting tribes and ethnic minority in the region. Learn a few local words; it will mean so much and they'd be more open with you. Don't focus too much on the touristy places especially when you're on a budget; most of them look better only on the outside and don't help you grow as a traveller. Better to opt for valuable and genuine experiences socialising with a local at a teahouse or somewhere in a local village.
As Steve Jobs once said, 'stay hungry and foolish' for the knowledge there and you'll gain an experience of a lifetime. For a trip this big, time, not money, is the most important luxury that we should spoil ourselves with to experience the best."
Also read: Travel the Silk Road: Countries to Discover Along the Journey
Do you have an interesting travel story that you'd like to share? Click here to find out how you can be a Featured Traveller, too!
If you'd like to get in touch with Rico, connect with him on Facebook!