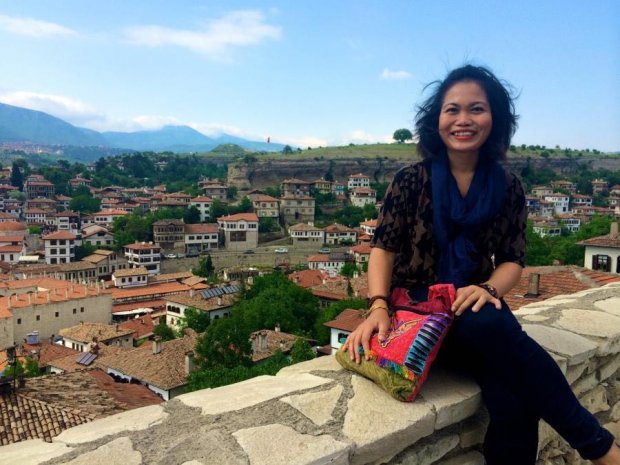 Turkey is an incredible travel destination. From the ethereal natural landscapes of rock valleys and travertines, to ancient ruins and historical sites, Turkey promises travellers incredible sights throughout the country. I spent three weeks in Turkey as part of my graduation trip, and each town was as exciting as the next. If you ask me to pick just one favourite destination, the answer will come naturally: It is the little Ottoman town of Safranbolu.
Safranbolu is located in the Karabük Province in the Black Sea region of Turkey, around seven hours by bus from Istanbul. The name of the town is derived from "saffron", a type of spice made from flowers that are native to the area. Safranbolu is a little detour off the usual tourist routes but is definitely well worth the visit – it might even end up being the highlight of your trip. Waking up in an uncomfortable position in a Metro Turizm bus during the wee hours of the morning is not too bad when it is Safranbolu that you're waking up to.
Here are some of what make Safranbolu an unforgettable town, as well as the things to do in Safranbolu:
Safranbolu's Old Town district of Çarşı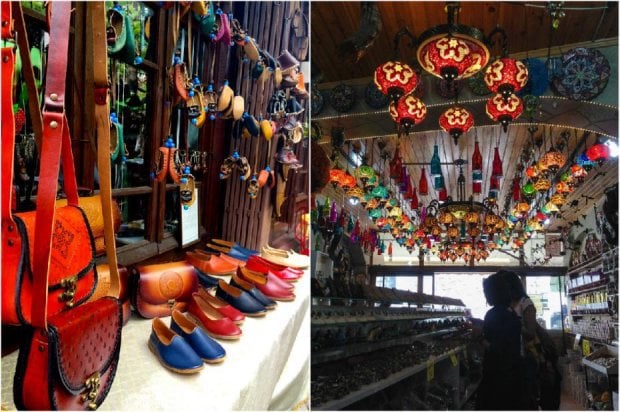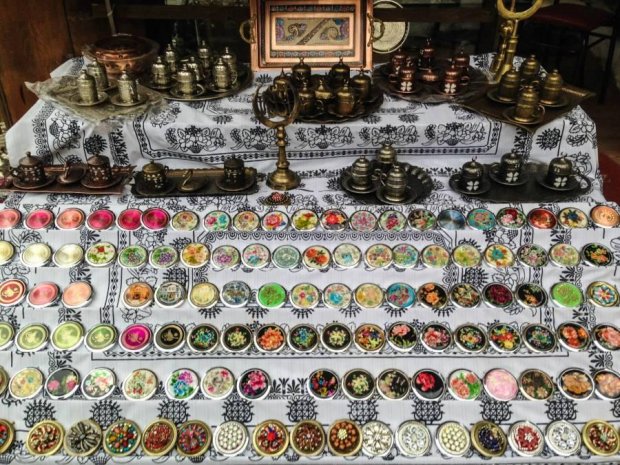 Wander around the labyrinthine alleyways of Old Town district in Safranbolu, a UNESCO world heritage site.
The many bazaars are jam-packed with sweet-treats, textiles, leather, and just about anything and everything. It will not take long to realise that you've been passing by the same row of shops five times already – but there's always something else to see, and some lane that will lead to another you haven't set foot on (or have you?). Traipsing around the cobbled streets and soaking up the atmosphere in the Old Town is one of the top things to do in Safranbolu.
Safranbolu is a relatively cheap destination
Out all the (touristy) places I went to in Turkey, Safranbolu is definitely one of the cheapest in terms of accommodation, food and shopping. So don't hold back on your wallets, ladies and gents, a similar bag or bracelet ain't going to be cheaper at your next destination. Safranbolu is also the place to stock up on budget souvenirs like bottles of saffron cologne or evil eye trinklets, and while along the streets you can sample saffron lokum (Turkish delights) handed out by smiling shopkeepers.
This charming view from Hidirlik Tepesi
For a spectacular view from above, trudge up Hidirlik Tepesi, the hill accessible from the Old Town. Just look at those cute Ottoman houses!
Soft kitty, warm kitty, little ball of fur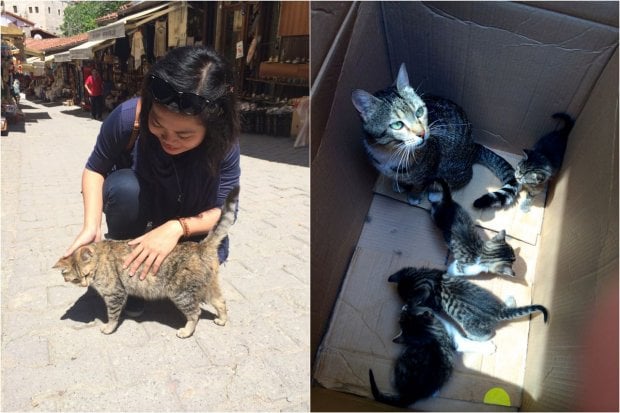 Happy kitty, sleepy kitty, purr, purr, purr. In Safranbolu, you will find many friendly felines roaming around the streets. For a cat-lover like me, this spells paradise. While going about my usual cat-petting frenzy upon spotting a furry friend in Safranbolu, a local shopkeeper gestured to a brown box at the corner of her shop. Inside was a mummy cat and four tiny kittens. *squeals*
Other sights in Safranbolu not to be missed

Cinci Hamam: This orange-domed Turkish bathhouse located in the historical centre was built in 1645 and is still in operation today.
The History Museum and Clock Tower: Located opposite each other atop a hill, these two historic sites are the places to go for some educational bites.
Koprulu Mehmet Pasha Mosque and Izzet Mehmet Pasha Mosque: You are most likely to come across these two mosques while wandering in the Old Town. They are both unique for their squarish shapes and minarets that are visible from anywhere in town.
Plenty of sights just slightly out of town
Bulak Mencilis Cave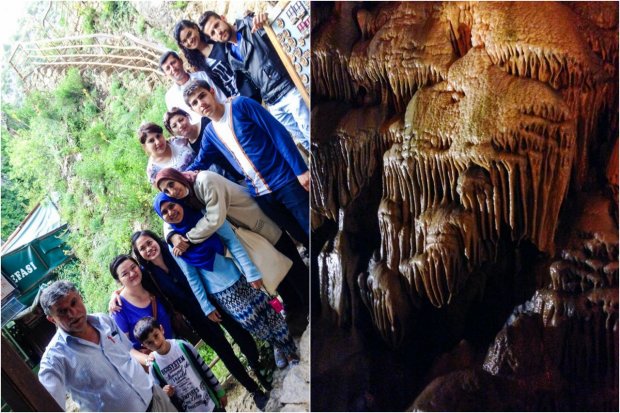 The Bulak Mencilis Cave is the fourth biggest cave in Turkey, and a 500-metres section out of the 6-kilometres cave can be explored.
Here's a little story for you: While in this slippery cave, my friends and I ended up holding hands with strangers for balance, walking in a row like a choo-choo train. It was highly amusing and when we came out, we found ourselves a part of a huge Turkish family. It's really not every day that we can find ourselves in such situations!
Incekaya Aquaduct and Tokatlı Kanyonu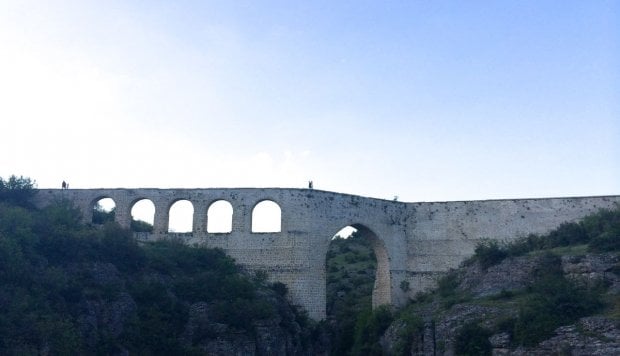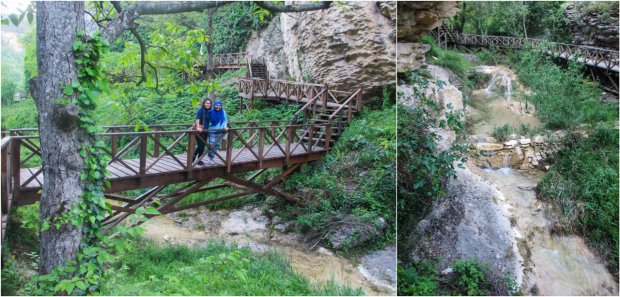 The Incekaya Aquaduct is a prominent Byzantine structure 7 kilometres north of Safranbolu. It spans above Tokatlı Gorge, from where you may catch shadowy outlines of people walking across the Aquaduct. The adventurous souls can attempt that feat, while others can just escape down the long wooden pathway into the canyon for a walk amidst greenery.
Yörük Köyü (Nomad Village)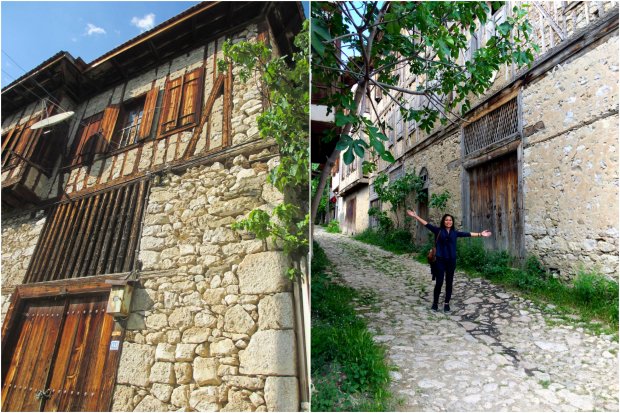 There's also the village of Yörük Köyü, the less touristy version of Safranbolu itself. Here, you can walk around admiring the quaint Ottoman houses, some on the verge of rather enchanting dilapidation. One of the houses, Sipahioğlu Konağı Gezi Evi, has been converted into a museum and is open to visitors for exploration.
Turkish hospitality is at its best in Safranbolu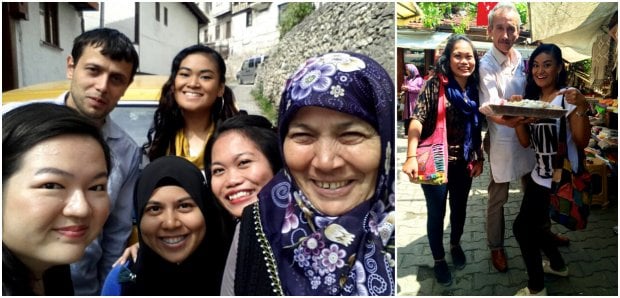 If you ask me for the best reason to visit Safranbolu, it really boils down to this – the small-town hospitality we received from everyone we met there. The locals in Safranbolu exude a genuine, warm vibe. It was there in Safranbolu that I felt truly welcome as a visitor in the lives of Turkish locals, be it the hostel owner, shopkeepers or strangers I just met on the streets.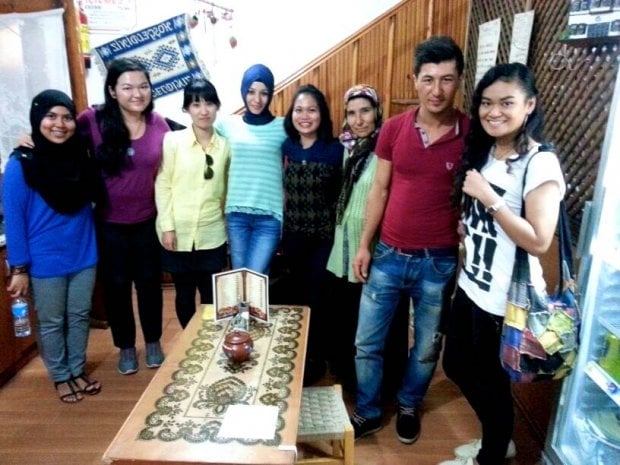 One of my personal favourite spots in Safranbolu is the family restaurant of Öz Hakiki Kayseri Mantı Evi. This is where my friends and I had some of our meals, during which we often bonded with other guests as well as the homely staff over a mixed confusion of various languages.
Safranbolu is the place to just be
Before I arrived in Safranbolu, I'd read somewhere that this little town is just a place to be, and I agree with that. Some places, you just want to put aside the frenzy of travel and slow down a little bit to breathe and discover. Spend the day in a cafe drinking çay (tea), and smile at everyone you meet. Learn some Turkish. And just let things happen. Even with nothing planned out, this well-preserved historic town will present to you plenty of things to do and it is guaranteed to charm you at its nooks and crannies.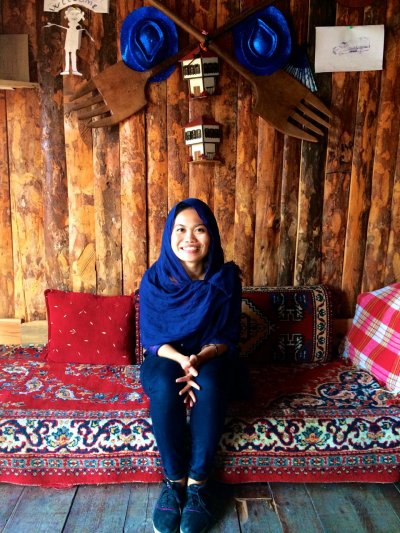 Teşekkür ederim, Safranbolu.
*Credits to my travel buddies Sitti Maryam and Rosazlin for most of the pretty pictures in this post!
Contributed by Hey Explorer.