I think it's safe to say that for most of us here, the term "Silk Road" evokes many re-imaginings of a romantic era of trade filled with horse-drawn caravans, precious jade and spices (and silk!), and many historical figures such as Marco Polo and Kubla Khan.
But despite its popularised name, the Silk Road is not an untamed, exotic high road passing through myth-laden valleys and villages. Instead, it's a network of trade routes over both land and sea (across the Pacific Ocean) connecting China to Central Asia, and to some extent, Africa and Europe. Kinda like this:
Now, I know what you're thinking:
You're an avid traveller longing to explore the world and all its wonders and, reading this, suddenly a light bulb goes -ding- over your head as you exclaim, "I'll travel through the entirety of the Silk Road and see all the countries along it!" #TravelGoals #UltimateTravelBucketList
Well, sorry to burst your bubble there buddy, but it's…probably impossible, or at least highly unlikely, for you to do that. The reason is that some routes pass through present-day conflict zones while others are literally inaccessible during winter.
So your best bet is to settle for certain portions of the Silk Road or at least some of its major cities. But what can you expect to see while travelling the Silk Road?
China
The 5,000km stretch of the Silk Road in China from Chang'an to Tianshan Corridor was gazetted as a UNESCO World Heritage trail in June 2014. Indeed, amongst all the destinations available on the Silk Road, China is the most-visited country of them all.
Stretching from modern-day Xian to China's Muslim city of Kashgar bordering Kyrgyzstan, some of the amazing sights you'll see along the way include the famous Terracotta Army, China's ancient capital of Luoyang, The Jiayu Pass, which is the western end of the Great Wall of China, the Mogao Buddhist Grottoes in Dunhuang, the snow-capped Tianshan (or Heavenly Mountains as it's known in English), Urumqi and many more!
Just imagine the amount of sightseeing you could do when you sign up for extensive tours like these! Wonderful!
Western Mongolia
It's common knowledge that Mongolia and China share a storied past with each other and so, it's no surprise that Mongolia is also connected to the Silk Road via its western region. More conservative than its Chinese counterpart, Mongolia is a lovely country to visit for those who love traditional nomadic villages, untouched natural beauty, and cultural experiences.
One unique festival you wouldn't want to miss is the Bayan-Olgii Kazakh Eagle Festival. Held annually in September at the foothills of the stunning Altai Mountains, this festival features traditional riders who perform hunting displays using their golden eagles. You could also choose to spend the night in a traditional Mongolian yurt. Now, that's a spectacle you won't soon forget!
Kyrgyzstan & Tajikistan
The two countries bordering Kashgar are usually the next stop after China for those travelling westward on the Silk Road. More rustic and laid-back than their consumerist neighbour, Kyrgyzstan and Tajikistan offer plenty of natural scenery and traditional experiences.
In rural Kyrgyzstan, for example, one could admire the fertile valleys and mountain ranges on horseback during the day and go stargazing at the alpine Lake Song-Kol at night whilst resting in a traditional yurt. If you're lucky, you might even bump into some of the nomadic families within the region.
Tajikistan, on the other hand, is the least visited country in Central Asia, but one that's worth a stop on the Silk Road. Relatively free of global influence, life in Tajikistan is local cultural identity on perfect display. Its capital, Dushanbe, is home to the largest extant Buddha statue in the region while the Fann and Pamir mountain ranges are popular amongst hiking and camping enthusiasts around the world.
Uzbekistan and Turkmenistan
If I were to designate highlights or must-visit places along the Silk Road, Uzbekistan and Turkmenistan would definitely be my pick for Central Asia. It's in these countries where you realize you've well and truly left the East Asian part of the Silk Road.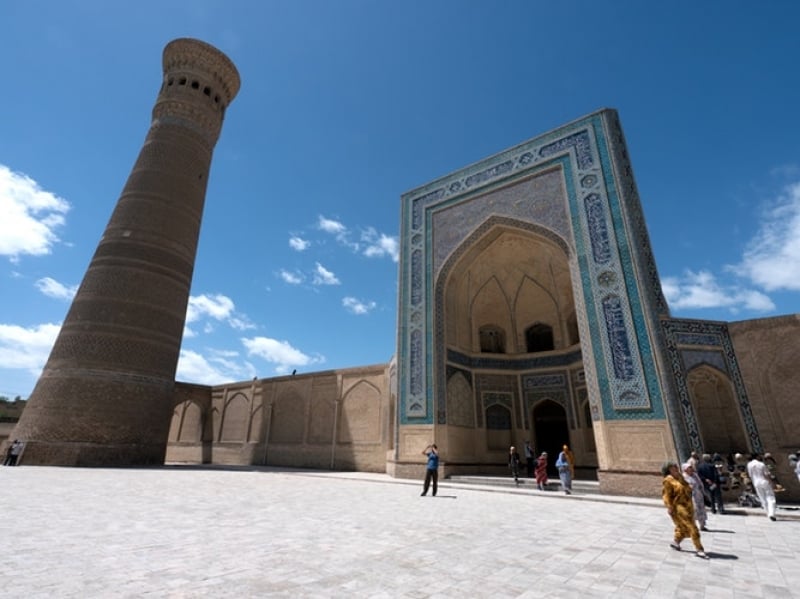 With beautiful religious sites, prestigious madrasas, and busy markets, Uzbekistan is easily one of the most exciting places to visit in Central Asia! Samarkand is home to impressive mausoleums (like Tamerlane's shrine), historical ruins (the Ulugh Beg Observatory dates back to the 15th century!) and an exotic old town; Bukhara is considered Central Asia's holiest city; and Tashkent, the capital, is a suburb of contrasting ambiences.
You could even catch a train straight to Moscow from Tashkent, making Uzbekistan a popular destination for rail vacations.
Despite is unwarranted reputation as a totalitarian state, Turkmenistan captivates the hearts of visitors with its ancient cities (Merv, for example) and the surreal Karakum Desert featuring photogenic craters.
Kazakhstan
Despite being one of the ten largest countries in the world, Kazakhstan is still relatively unknown to many travellers. Those who prefer to take the road less travelled will love Kazakhstan and its contrasting nature. The capital, Astana, is a rapidly-developing metropolis, while the charming Almaty, lying on the border of Kyrgyzstan, contains a lot less skyscrapers and modern architecture in comparison.
But perhaps the most wonderful attraction in Kazakhstan is the Aksu-Zhabagly Nature Reserve. Featuring a homestay option, visitors have a chance to get close to a plethora of wildlife in the area, including sheep, golden eagles and over a thousand species of flowering plants. It's a great place for a hike with well-marked trails whilst surrounded by the impeccable beauty of Mother Nature.
Branching Outwards
From here, it's possible to split into several different routes along the Silk Road. One could traverse from Turkmenistan into Iran and from there enter into Europe via Azerbaijan or Turkey (Istanbul is historically the end point of the Western Silk Road though it extends even further by sea). You could also sail across from Turkmenistan into South Caucasus (docking at Baku, Azerbaijan).
Alternatively, you could also head northwest from Kazakhstan and enter Russia, making a beeline for Moscow! Frankly speaking, the possibilities are endless, and with constantly changing geopolitical landscapes, you never know when or where you can end up on the Silk Road!
Which leads me back to my earlier suggestion to stick to certain portions of this great network of historical trade routes so that you can see the very best these regions have to offer. Indeed, all things considered, China is possibly the easiest point of entry onto the Silk Road so it's best to start from there!
For a seamless journey in China where you can enjoy all the intriguing sights and beautiful scenery, consider making your travel arrangements with CTC Travel!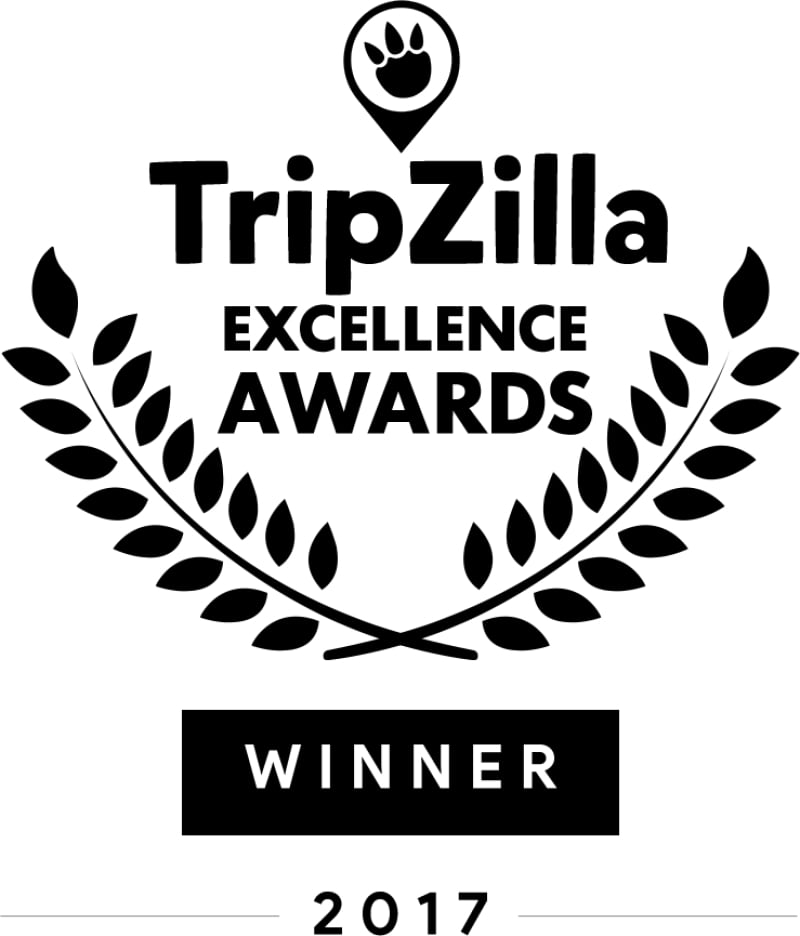 Established in 1990, Singapore-based CTC Travel is the winner of the TripZilla Excellence Awards – Best for China category!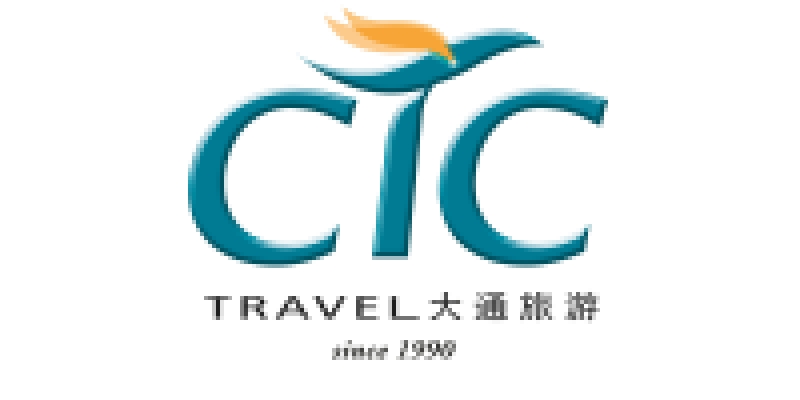 Boasting years of experience, comprehensive itineraries and unmatched hospitality, CTC Travel allows you to see the very best of China and the Silk Road's hidden gems.