The famous Japanese noodle "Ramen" is much more profound than foreigners think. There are various soup bases such as pork based soup, salt based, soy sauce based and miso based and soup for dipping, and each of them can dramatically change the taste of the ramen. Since we cannot offer delivery of these delicious ramen to your doorstep, we'll give you a brief introduction to the top 11 ramen restaurants in Tokyo! Discover your favourite and try it the next time you visit Tokyo.
Also read: How to Eat Your Ramen Like A Pro
1. Michi (道)

Ramen restaurant Michi was named "2012 Tokyo Best Ramen" on the popular Japanese food website TABELOG. Why was it No. 1? Mainly because of its "Tsukemen" (dipping soup ramen). Its dipping soup is made from pork bone & fish base, creating a dense and creamy texture that matches smoothly when eaten with thick Ramen noodles. Tsukemen is not very well-known amongst foreigners, but it's top on the must-try list according to locals!
It's amazingly cheap too at just JPY 500 (approx. SGD 6) / serving!
2. Menya Kisso (麺屋 吉左右)

Image credits: http://bit.ly/1s44OEv
This Ramen restaurant Menya Kisso offers the most refined version of the typical Ramen with pork and fish based soup. According to Ramen Database in 2013, its Ajitama Ramen has the top reputation in Tokyo! Its soup is cooked using traditional Japanese methods resulting in the delicate and smooth flavour. It doesnt hurt that the young married couple working there are also very friendly and helpful to all guests. Grab a spoon and try Japanese authentic style Ramen!
Ajitama Ramen costs JPY 850 (approx. SGD 10.3) / serving. 
3. Takano (多賀野)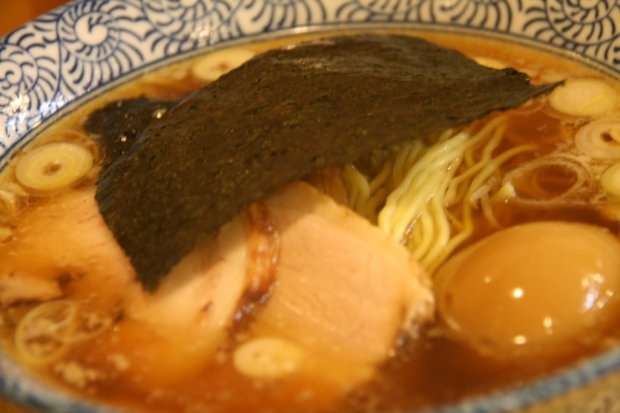 Image credits: http://bit.ly/1njUqkf
Straight noodles and Soy sauce soup is one of the more common Ramen styles in Japan. Takano's soy sauce Ramen has been selected as one of the "20 Best ramen in Tokyo" according to Time Out Tokyo. Its most popular ramen "Chuka Soba" uses Akita local chicken, seasonable dried sardines and bonito, natural soy sauce, and Okinawa salt, putting together these natural ingredients to create its saltily satisfying soy sauce soup.
4. Tanaka Shoten (田中商店)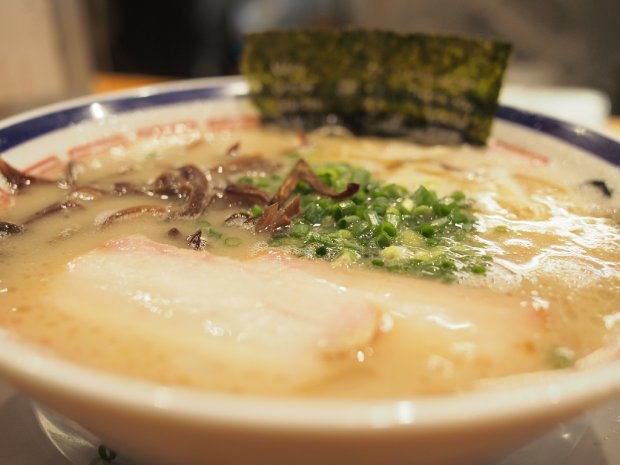 Image credits: http://bit.ly/1s3S90W
Ramen with pork bone based soup is a type that originated from Fukuoka in Kyushu area. However, Tanaka Shoten completely manages to replicate the authentic flavour of this delicious pork bone based soup, much to the delight of people in Tokyo! Chefs stew the pork based soup for 3 days in order to reach the perfect creamy and tasty flavor, served with thin Ramen noodles as according to Kyushu's Ramen style.
The typical ramen costs JPY 680  (approx. SGD 8.2) / serving. 
5. Sapporo Junren (さっぽろ純連)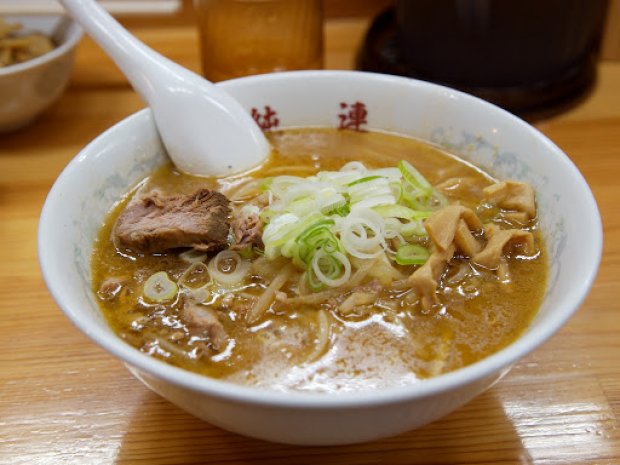 Image credits: http://bit.ly/1o5N7CL
"Miso" (soy bean paste) ramen is famous in Hokkaido. Sapporo Junren is the head restaurant of the chain located in Sapporo, Hokkaido. Fortunately for us, they also have a branch in Tokyo as well serving just as delicious Miso Ramen! Chosen as one of the "10 Best Miso ramen in Tokyo" on Time Out Tokyo, its thick and creamy soup bursting with soy bean, ginger and garlic flavours makes me hungry just by thinking about it! Its soup alone is enough to satisfy all your cravings.
Miso ramen costs JPY 850 (approx. SGD 10.3) / serving. 
6. Menya Kaijin (麺屋 海神)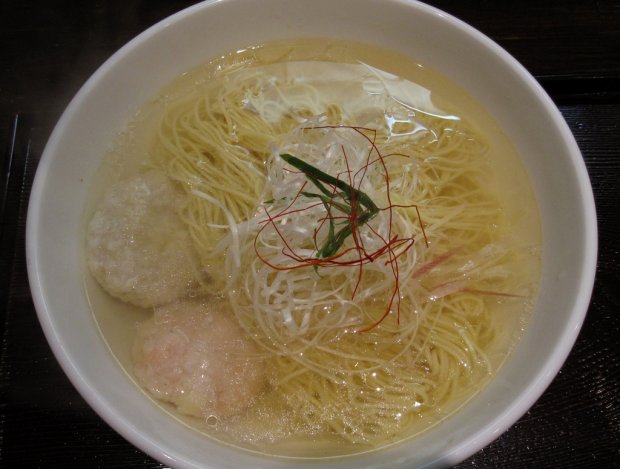 Image credits: http://bit.ly/1s45Eko
Another highly recommended dish is "Arataki Salt Ramen" from Menya Kaijin. Why is the salt based soup so famous here? Firstly, its Arataki soup uses a secret ingredient to achieve the salty taste – fish broth. This gives the soup a fresh taste. Secondly, its ramen has large juicy meatballs! If you aren't full from finishing the noodles, you can even order a burned rice ball and dip it in the ramen soup, just like how the locals enjoy it!
7. Hakata Ramen Barikote (博多ラーメン ばりこて)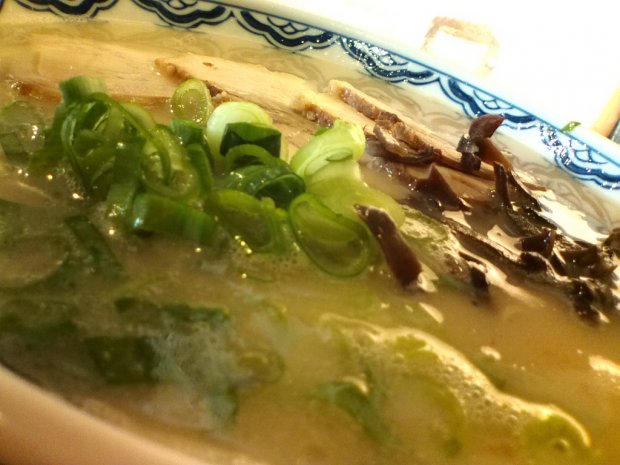 Image credits: http://bit.ly/1s45Q39
"Hakata Ramen" is a kind of Ramen with pork bone based soup, and Hakata Ramen Barikote is the most popular pork bone based soup in Tokyo originating from Fukuoka. Its popularity stems from the fact that they only use genuine pork bone, stewing the soup for more than 16h in order to achieve its rich flavour. Once you taste its soup, you will understand how only authentic pork bone soup can be tasty yet not overly heavy!
Standard Hakata ramen costs just JPY 600 (approx. SGD 7.3) / serving. 
8. Hatsune (はつね)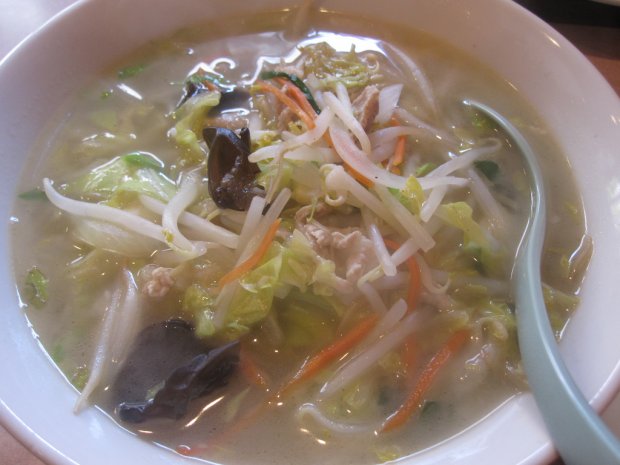 Image credits: http://bit.ly/1njVB3a
Here's a fresh ramen that is also healthy and chock full of nutritious vegetables. Hatsune is located along a quiet small street in Nishiogikubo (西荻窪). Hatsune's best ramen is "Tanmen" (ramen with salt based soup and vegetable), thanks to its abundance of fresh and crunchy vegetables to complement the soup! Having operated for 50 years, Hatsune's interior exudes a nostalgic atmosphere of olden day Japan.
Get Tanmen for JPY 700 (approx. SGD 8.5) / serving. 
9. Mendokoro Kururi (麺処 くるり)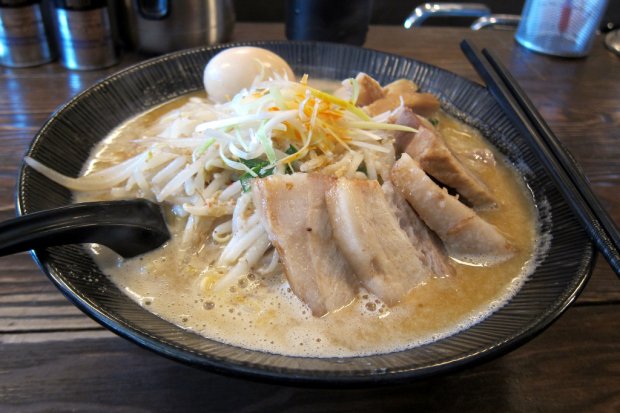 Image credits: http://bit.ly/WVSGsh
Kururi specialises in miso based soup Ramen. The reason why I recommend them is because of its perfect balance between thick miso soup, noodles, sliced pork, and bean sprouts. Not one ingredient overpowers the other. Its miso soup is really rich and thick, fooling you into thinking that it's a heavy soup. However, the curly noodles dancing in the thick miso soup as well as the different textures of all the other ingredients will ensure that your palette will never feel bored! This combination is immensely popular amongst ramen fans in Tokyo.
Special miso ramen costs JPY 950 (approx. SGD 11.5) / serving. 
10. Nagi (凪)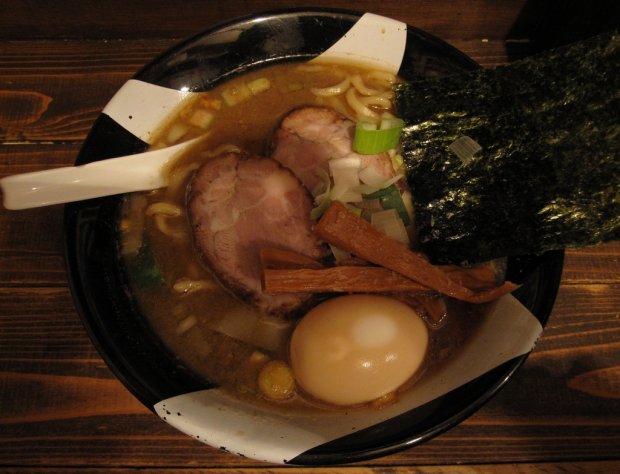 Image credits: http://bit.ly/1tML6O2
Nagi serves the original soy sauce based soup. Although seemingly ordinary, Nagi's soy sauce ramen actually uses an inordinate amount of dried sardines in its soup! With 50g of dried sardines in one ramen dish, the ramen smells strongly of delicious seafood as well. If you like seafood, this ramen is the one for you.
Special dried sardines ramen costs JPY 900 (approx. SGD 10.9) / serving.
11. Menya Itto (麺屋 一燈)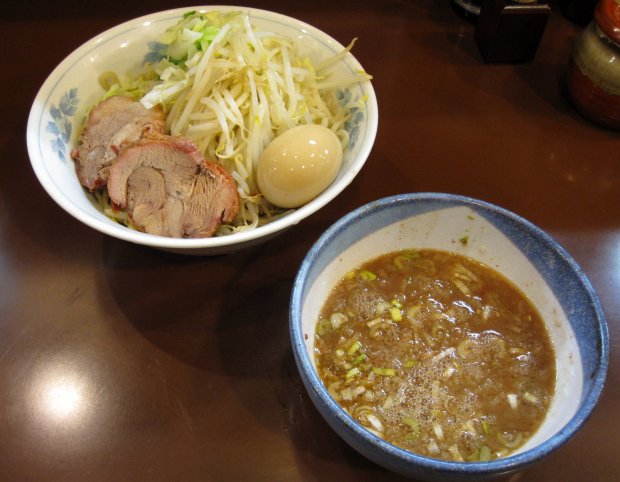 Image credits: http://bit.ly/1v0JXnr
Menya Itto often has a long line of guests queueing just for a taste of its "Tsukemen". Their chefs dedication to produce 100% thick Tsukuba chicken soup for dipping your Ramen in earned them a great reputation amongst locals in Tokyo. Their secret soup recipe was created with help from multiple different well-known Ramen restaurants. On top of that, Menya Itto's interior design is remarkably chic and welcoming as well.
Standard Tsukemen costs JPY 780 (approx. SGD 9.5) / serving.
Savour the best ramen at any of these top restaurants if you're visiting Tokyo!
Contributed by Voyagin.