While most travellers are in awe of the capsule hotels in Japan, internet cafes surprisingly remain an insider secret. It seems contradictory to me, as the massive internet cafes in Japan's big cities represent exactly what we seek to find in the country – craze, curiosity and contrast 24/7.

By the way, staying in an internet café is also one of the cheapest places to sleep in most Japanese cities. Although one isn't presented with a lot of leg-room, one can discover an entirely different world that is usually reserved for night owls and gaming addicts. However, don't worry, as it is safe to stay at such locations.  
How to go about doing it?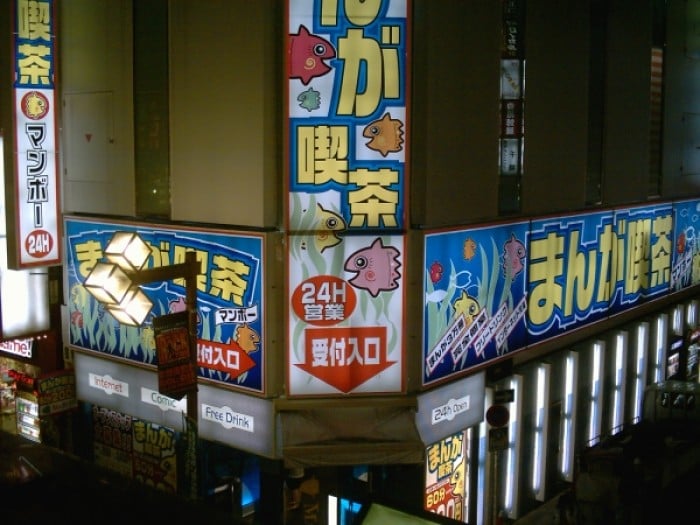 Image credit: Mino mu
When I talk about internet cafes, I don't mean the very small shop that has one computer with internet in the corner of the room. But I am referring to massive multi-floor internet cafes that often can be found in Japan – and in Japan only (maybe Korea too).
Staying in an internet café is fairly easy and straightforward. There's no need to book in advance or reserve a space, as there are almost always some spots available – except in the unlikely event that there is an internet gaming convention in the same building.
All you have to do is to find them. Simply do a little research before you go to Osaka, or any other major city in Japan, and figure out how to get there. But here comes the trick – you usually don't go there before you actually want to go to sleep. Staying an internet café isn't quite like those backpacker hostels you are used to. People don't hang out and chat; most people are here for different reasons, and one of them is sleeping.
A night in an internet café in Osaka can be as cheap as ¥2000, which isn't very much at all. However, you can choose between open or private space and whether you want a reclining chair or just a soft floor. You may have noticed that we are still talking about an internet café.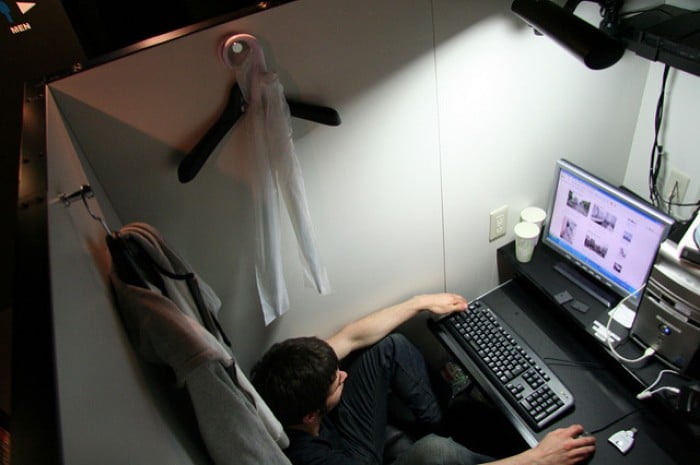 Image credit: Dmitri Fedortchenko
Image credit: Matthew McVickar
Typically in an internet café, you will be charged by the hour. So if you want to read your book for a couple of hours before going to sleep, then you should go to a real café.
Who will be your companions for the night?
An internet café isn't officially a hostel or hotel, but it is very common for people to stay here overnight. This is true for salarymen who didn't make it home that night and party animals who just need a few hours of sleep. Or gaming youngsters who haven't seen daylight for a couple of days.
What you get in an internet café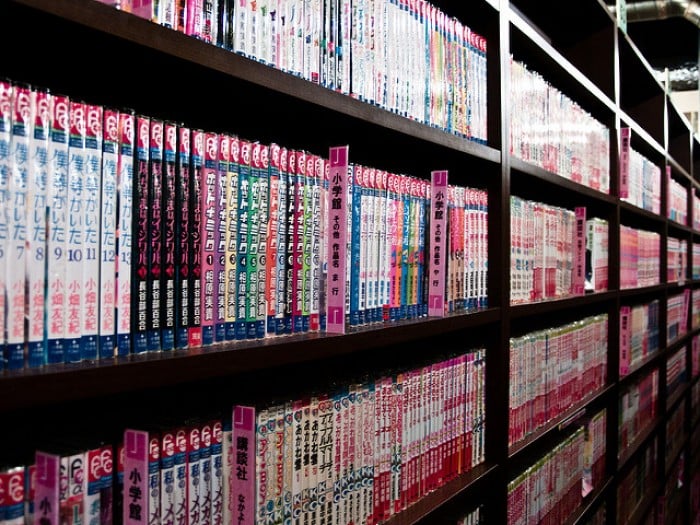 Image credit: Dan Zelazo
Some internet cafés even have showers, usually for a small extra usage fee of ¥200. But wait, it gets even better. Most internet cafes also have free soft ice-cream and free drinks (non-alcoholic) vending machines. Furthermore, you will find shelves filled walls with mangas, magazines and books (although mostly in Japanese).
In case you have plenty of luggage with you and you don't want to have it lying around, you can utilise lockers.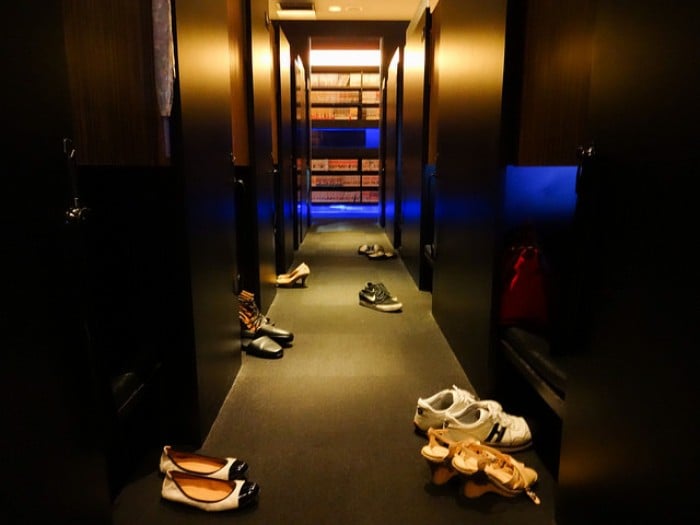 Image credit: Dick Thomas Johnson
What about the computers?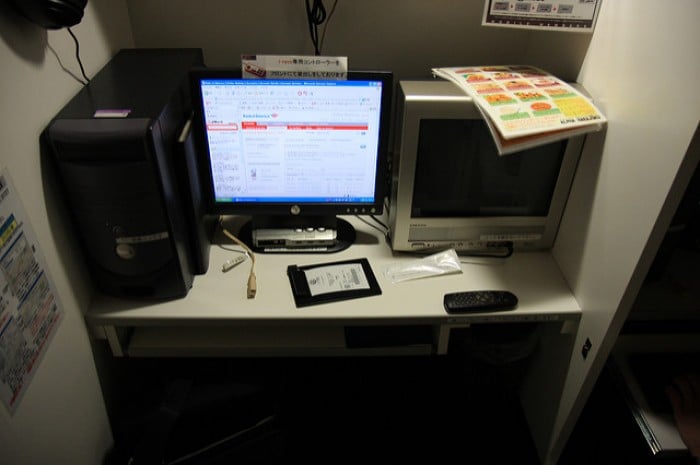 Image credit: iamheero
As we are in an internet café, you have of course your own computer as the centre point of your cubicle. That's basically it – a computer, keyboard and a mouse. And you are sleeping next to all of it. If you are an extremely light sleeper, you may want to upgrade to a private space. But if mouse clicks around you aren't a bother, then you should be fine in an open cubicle-like space.  
The gamers, salarymen and other people around you will generally be very quiet, as they appreciate their peace. So please don't start skyping with your friends, telling them all about Japan.
Also read: Top 20 Historic Japanese Inns You Can Stay In
Privacy in an internet café
Generally, everybody minds his or her own business in an internet café. Do respect that and don't spy on what other people do on their computers – sometimes you don't even want to know. Neither should you take pictures of people sleeping in their cubicles. Although there are seemingly strange characters around that you feel curious about, you should respect their privacy – even though everybody has very limited private space.
Staying in an internet café isn't just extremely cheap and convenient; it will give you a closer look at the Japanese urban society. If you are a single traveller or in a group of two to three people, these internet cafés will serve you perfectly.