In Japan, December comes armed with dazzling light spectacles, as cities furiously compete to outdo each other in technicolour triumph all the way till spring as though in a perennial winter wonderland. Fast becoming a fan-favourite attraction, these illumination spots jostle to stand out with gargantuan LED displays and one-of-a-kind themes using the most innovative technology.
You can't help but be completely captivated as the wiry tangles grow into vast fields and oceans of beautiful colours. So if you're planning a vacation to Japan next winter, here are eight magical illuminations you should not gloss over light-ly.
1. Tokyo Dome City Winter Illumination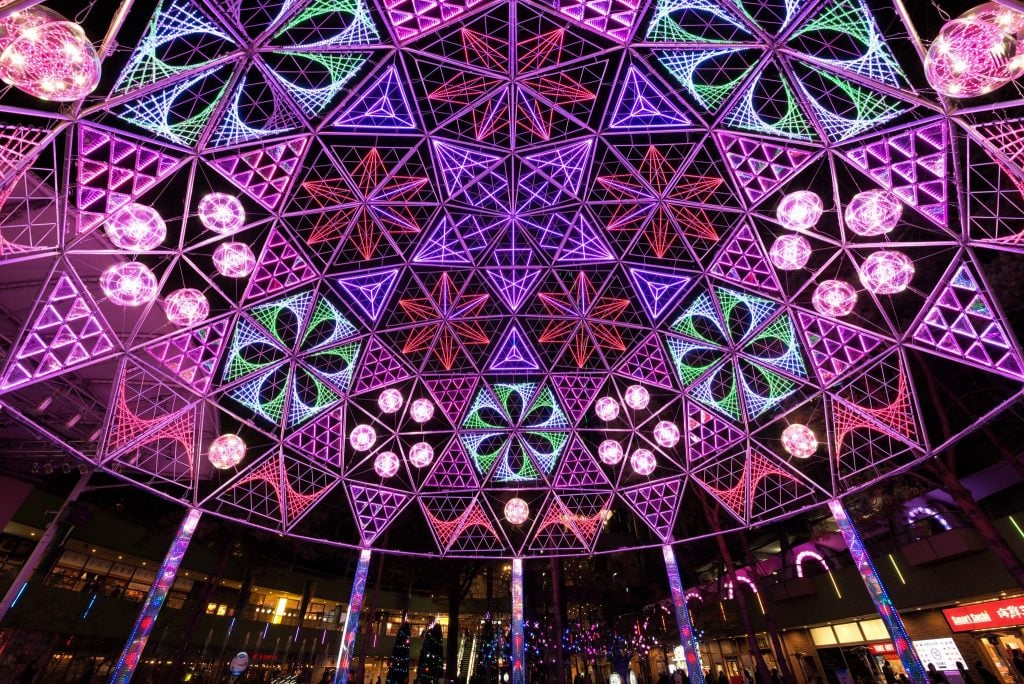 Image credit: Taichiro Ueki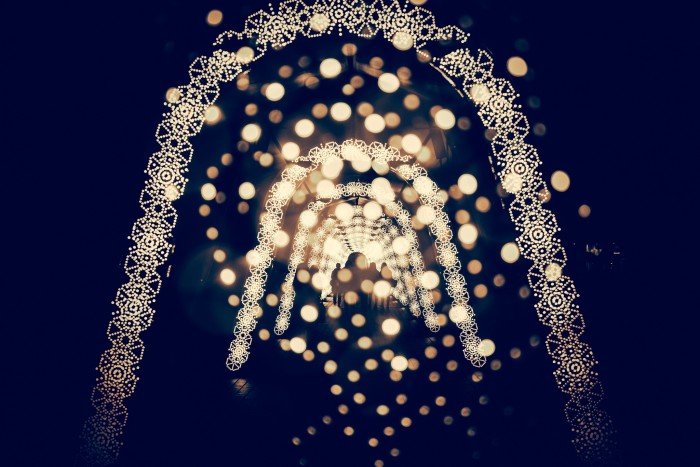 Image credit: Taichiro Ueki
Located in the heart of central Tokyo, this massive light show is home to a staggering two million LEDs in an impressive array of colours. The towering Galaxy Dome and Milky Way have been mainstays despite different theme being celebrated each year. This exhibition is renowned for its spunky themes, even including an Ultraman-themed attraction in 2014.
Cost: Free admission (non-inclusive of amusement rides)
How to get there: Best accessed from Suidobashi, Korakuen or the adjacent Kasuga Stations.
2. Tokyo Midtown Christmas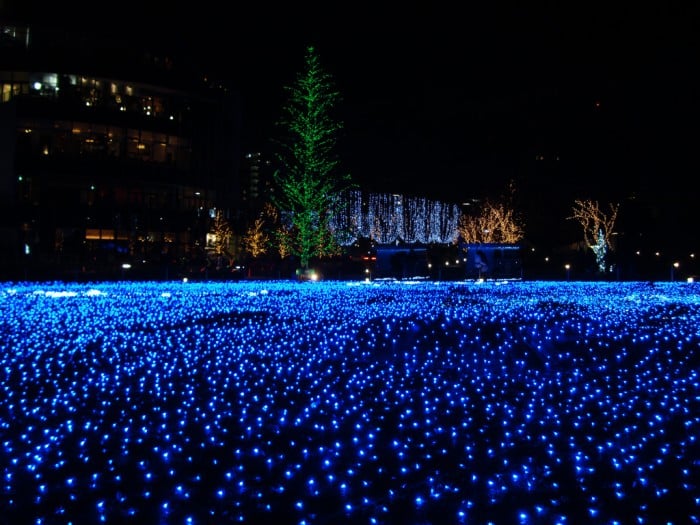 Image credit: tenaciousme
Come December, Roppongi's 2000m² midtown park square goes through a dramatic makeover into a boundless sea of blue lights. As these lights dance gently on the pitch black surface, this spectacle greatly resembles an ocean vast enough for you to lose yourself in a quiet and romantic splendour.
Cost: Free admission
How to get there: Alight at Roppongi or Nogizaka Stations and make your way behind the Suruga Bank Midtown Branch.
3. Caretta Illumination in Tokyo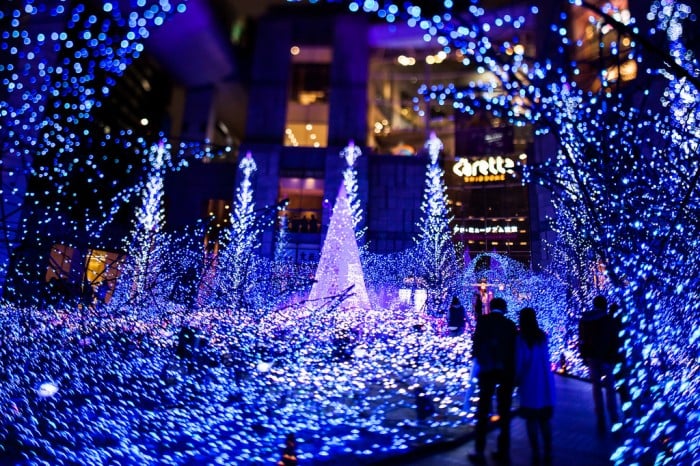 Image credit: Kobaken
Even after 11 illustrious years staging brilliant exhibitions, the Caretta Shiodome Winter Illuminations still manage to impress. Plonked right in the middle of the high-rise skyscrapers and swanky hotels is the Caretta Shiodome Mall. Each Christmas, this shopping centre transforms into an enthralling illumination complete with frequent, must-watch light shows.
Cost: Free admission
How to get there: Short walk from the Shiodome or Shinbashi Station.
4. Roppongi Hills Artelligent Christmas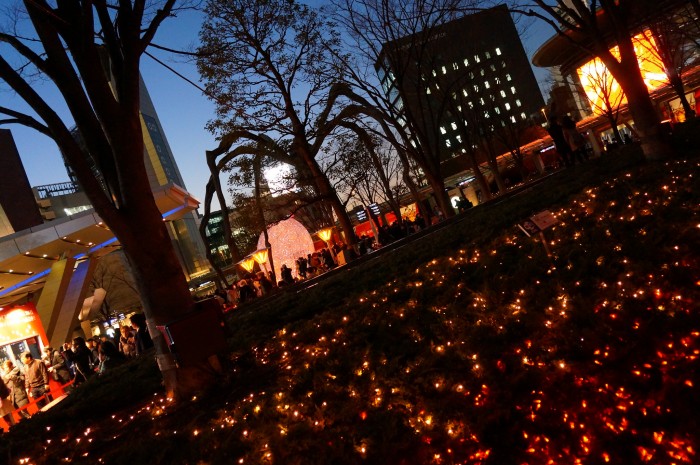 Image credit: Hideya HAMANO 
If there were any illumination that embraces technology more than the others, Roppongi Hills would be the clear winner. With its fun and interactive smartphone application-controlled "Heart Light Up", you can even control the colour changes of lights along the Keyakizaka Galaxy Illumination. Be sure to make a hearty Christmas wish by the enormous Christmas tree in the middle of 66 Plaza.
Cost: Free admission
How to get there: A five-minute walk from the Hibiya Line platform of Roppongi Station and a ten-minute walk from the Oedo Line platform of Roppongi Station.  
5. Sagamiko Illumination (Kanagawa)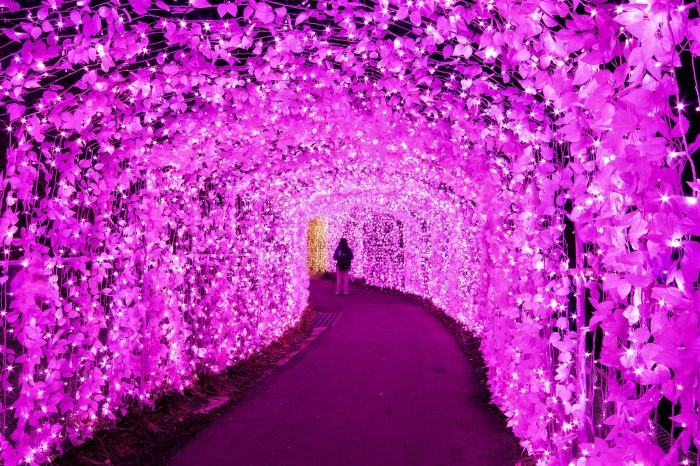 Image credit: Reginald Pentinio
Lake Sagamiko in the Kanagawa prefecture is the place to be during Christmas. The crown jewel of the Kanto region, the Lake Sagami Pleasure Forest amusement park incorporates over six million LED lights for its light show. These are blanketed over the surrounding hillside to create a wavy kaleidoscope of colours. Japan's first omnidirectional display, the Swan palace was the clear crowd pleaser, wowing crowds with an exciting audiovisual mash of lights and sounds.
Cost: 800¥ (non-inclusive of amusement rides)
How to get there: Take the JR Chuo Line from Tokyo to Takao, then the JR Chuo Line and get off at Sagamiko on the way to Kofu. Then it's a short walk to the illumination.
6. Ashikaga Flower Park Flower Fantasy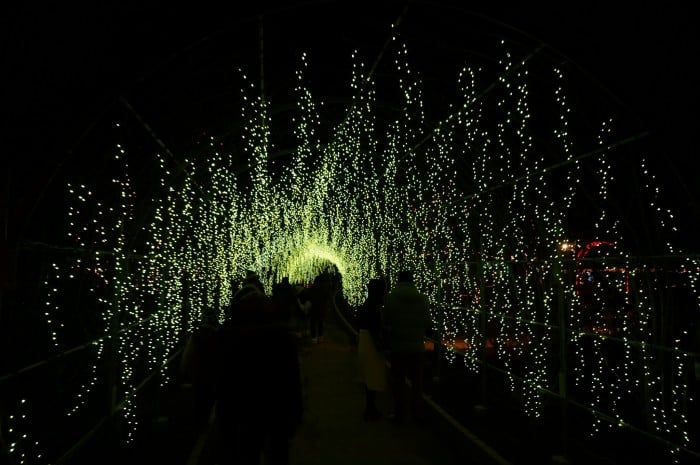 Image credit: Hideya HAMANO 

Image credit: Manish Prabhune
Dubbed the best illumination of 2016 and recognised as a national night view heritage in the Kanto area, this flower park boasts several themes, all similar in grandeur and extravagance. One thing that can improve the beauty of the flora is to add a paint splash of colours. Ashikaga does exactly that as its beautifully blooming wisteria and rose gardens glow through the night.
Cost: 800¥
How to get there: From Tokyo, take the Shinkansen to JR Oyama. Then transfer onto the Ryomo line to Takasaki before get off at Tomita. It's then a short walk westward.
7. Rohm Illumination in Kyoto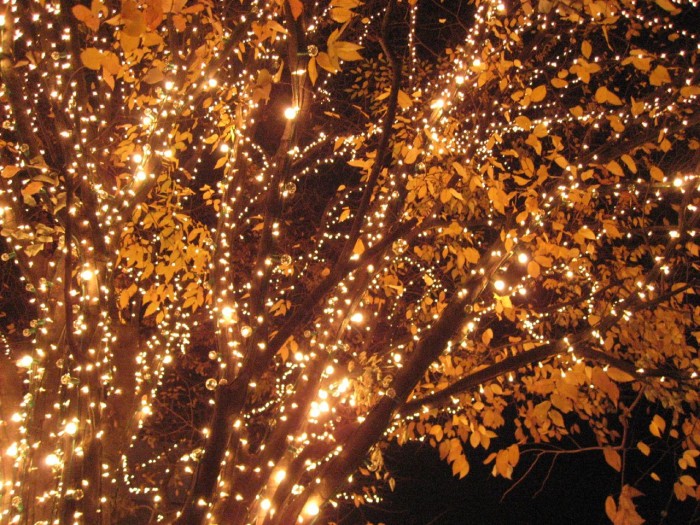 Image credit: Keita Mori
If you're in and around Kyoto and would like to be part of these bright spectacles, then the Rohm Illumination is the place to head to. Enjoy a stroll and remember to take lots of photos at Kyoto's largest lights display. Over 800,000 brilliant lights twinkle on the neat rows of trees lining the promenade along Sai-dori Street. This is one especially for the sweet romantics to enjoy a leisurely sojourn hand-in-hand with their dear beloveds.
Cost: Free admission
How to get there: At the intersection of Gojo-dori and Sai-dori.
8. Kobe Luminarie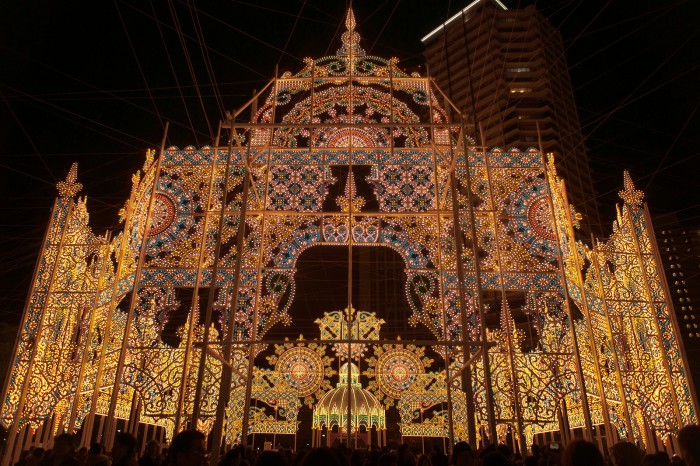 Image credit: Kentiki 
Step through the doors of the Higashi Yuenchi Park into the dizzying fantasy world of the Kobe Luminarie. With the proud reputation as one of Japan's oldest illuminations, it originated in remembrance of the 1995 earthquake victims and envisages to spread peace and hope in the region. Signatures include the Light Tunnel, where thousands of tiny lights decorate intricate shapes that together form a majestic tunnel.
Cost: Free admission
How to get there: Short Walk from Motomachi or Sannomiya Station to the park.