Contributed by Count The Love
1. Kawaguchiko Lake
Kawaguchiko Lake is the second largest of the Fuji Five Lakes that lie at the foot of Mt. Fuji.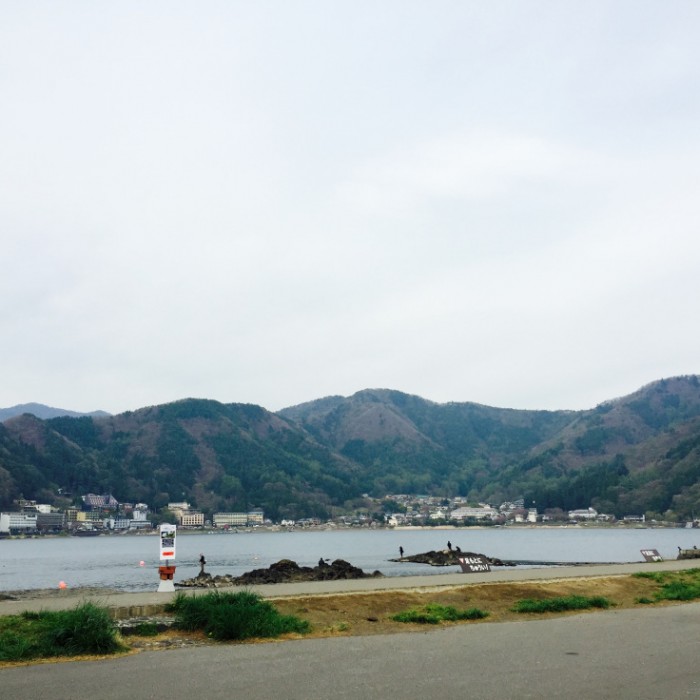 As I was observing some of the locals engaged in fishing activities by the lake, I felt a sense of comfort being away from the bustling city. When you get too caught up in the fast-paced lifestyle, you forget to take it slow and breathe. Here's a reminder to myself and to all that it's okay to relax and do things at your own pace; there's no need to hurry and succumb to the pressure created by the society.
Recommendation: Must-visit! It is the perfect spot for you to enjoy a scenic view with a cup of hot chocolate in hand to keep yourself warm while you're in deep thoughts and reflecting on life. There are also a lot of cafes and souvenir shops that are within walking distance. And if you get bored staring at the lake, there are plenty of hills and hiking trails around to explore! You don't have to worry about accessibility; there are many public buses that come here from Kawaguchiko Station!
Also read: Exploring Japan: 9 Easy Day Trips from Tokyo
2. Houtou Fudou
This restaurant has been featured in Japanese Travel Programmes and is, in fact, the hotspot if you travel to Kawaguchiko.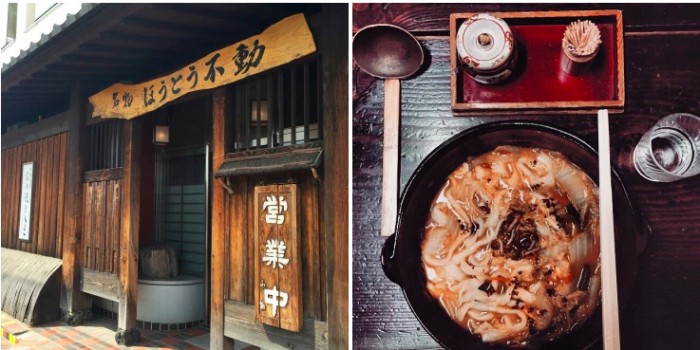 Address: 3631-2 Funatsu, Minamitsuru-gun, Fujikawaguchiko-machi 401-0301, Yamanashi Prefecture (right opposite Kawaguchiko Station)
Price: ¥1,050 (S$13.40)
Hoto noodles is the famous local dish in Yamanashi Prefecture and is a must-try when you're there! It is made up of udon, mushroom, tofu, pumpkin, white cabbage and carrot in a big hot pot of steamy soup. The selling point for me has to be the ambience of the restaurant as it brings a traditional Japanese mood and it feels homely!
Recommendation: If you're a foodie then you definitely have to give this noodles a try! It's a change of taste compared to the usual Japanese dishes.
3. Fujiyoshida Sengen Shrine
Fujiyoshida Sengen Shrine is formally known as Kitaguchi Hongū Fuji Sengen Jinja, which means 'North Entrance Fuji Sengen Shrine' in English.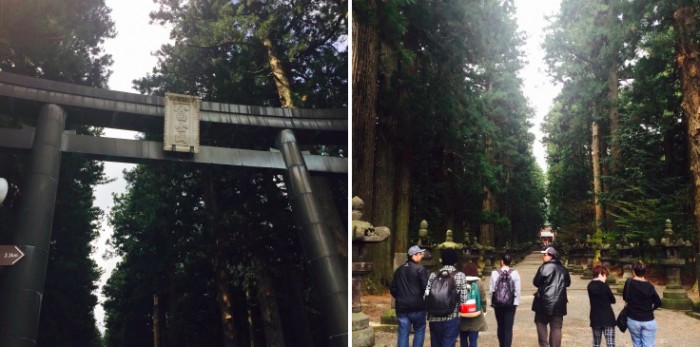 Just to share a little bit about the history of religion in Japan: in the ancient times, it was believed that this shrine acted as an entrance to another world and people climbed the Fuji Mountain to worship the place of God.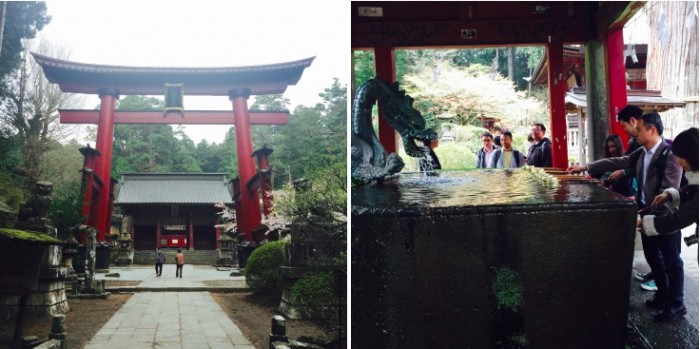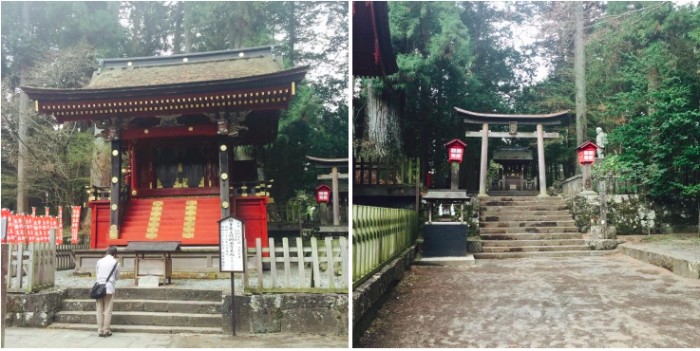 Recommendation: Must-visit if you're a cultural enthusiast! I promise you will appreciate the nostalgic architecture and history behind it. If you intend to get here by public transport, I'm happy to tell you that it's just a 15-minute bus ride from Kawaguchiko Station!
4. Fuji 5th Station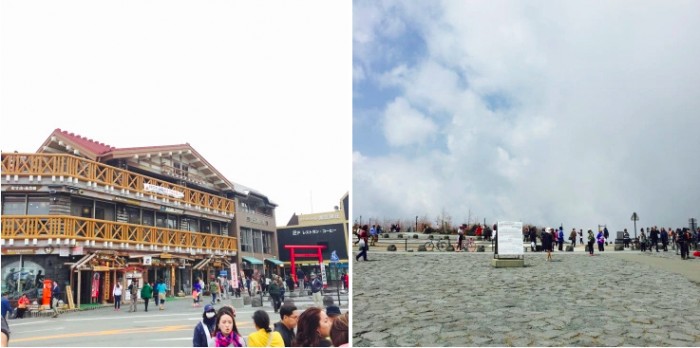 Hands down, my favourite tourist attraction when visiting Mt. Fuji, as you're able to get a spectacular view of the mountain from here. The best part is you don't have to climb to enjoy the view!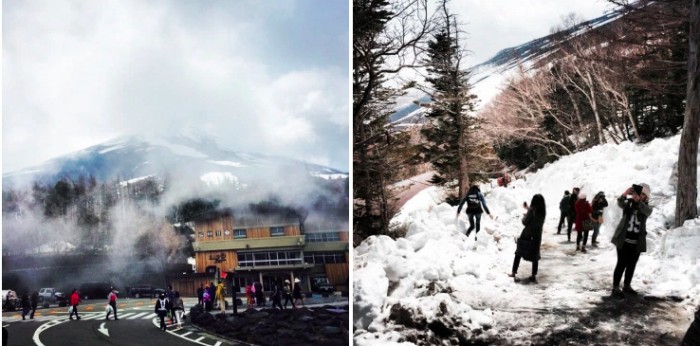 Fun fact: At 2,300m above sea level, 5th Station is one of the four trails you can take to get to the summit of Mt. Fuji.
Recommendation: If you like being up in the mountains and close to the clouds, then 5th Station is the place to go! The bonus is that you get to capture the picturesque view of Mt. Fuji, which is so Instagram-worthy! It can get chilly but there are many cafes for you to take refuge to keep yourself warm. And the fact that the location is easily accessible is an icing on the cake! There are buses you can take from Kawaguchiko Station that stops right at the 5th Station.
5. Aokigahara Forest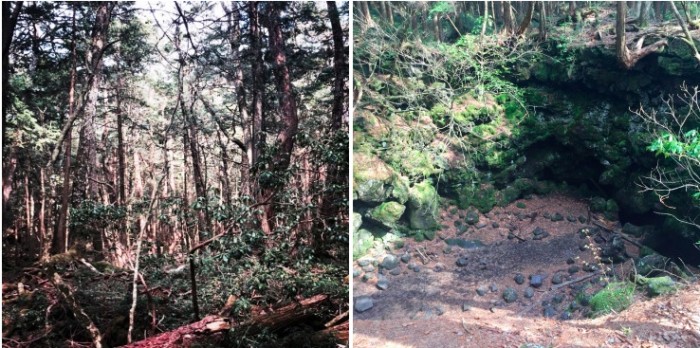 Aokigahara Forest is also known as 'suicide forest', and I'm sure most of you have heard the haunted stories about this place. There was a movie – The Forest – produced about it too but fret not it was only a work of fiction! If you ask me, a myth will remain as a myth until you experience it yourself. Hence, no reason to scare yourself with such stories and stopping yourself from discovering amazing places if you're someone who craves an adventure.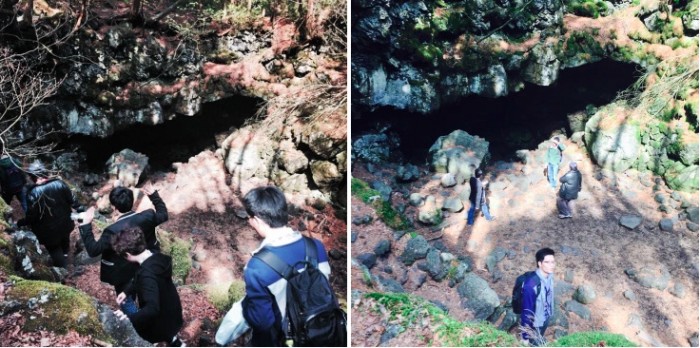 Recommendation: Not encouraged for the fainthearted and the trek requires a bit of a physical capacity, as it is quite a long trail but I promise you it will be a memorable experience. Unfortunately, the forest is not very accessible hence it's best if you drive!
6. Shiraito Falls
It is located in the southwestern foothills of Mt. Fuji and otherwise named Shiraito no Taki, which literally means 'the waterfalls of white thread' as the falls consist of snow melt from the Mountain.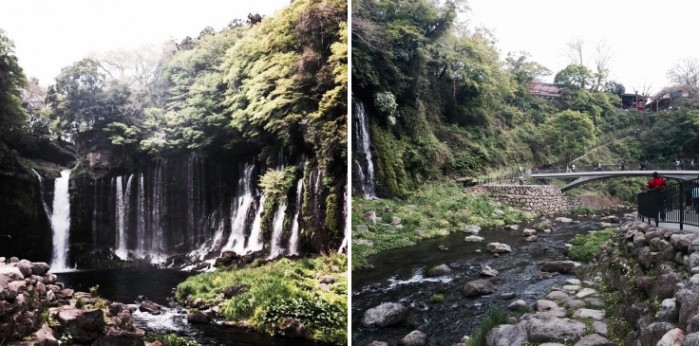 Fun fact: It is ranked among Japan's greatest 100 waterfalls to visit!
I couldn't believe my eye when I got there – I was absolutely captivated by the flush falls that were surrounded by the lush green landscape which I don't get to enjoy every other day. Nature is beautiful indeed.
Recommendation: It is not easy to get here by public transport so again, it's best if you drive! Personally, this place is not a 'must-visit' for me because other than viewing the waterfall, there was nothing much to do in the area.
7. Lake Motosuko
This lake is 138m deep and the deepest of the Fuji 5 Lakes.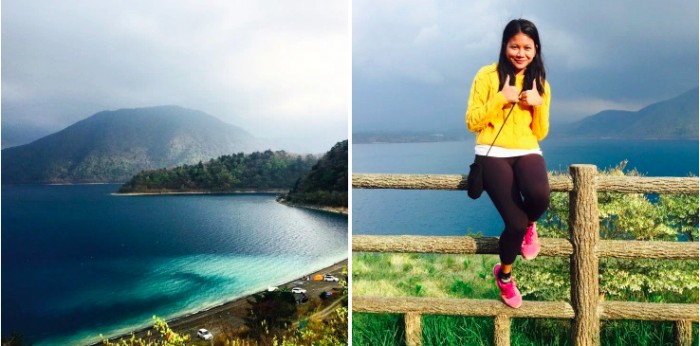 Fun fact: The view is famous – it is printed on the back of ¥1000 bill.
Recommendation: Just like the previous tourist attractions, the view is phenomenal! It is inconvenient to get to as there is only one public bus that comes here from Kawaguchiko Station, and the frequency is rather slow and the journey takes about 30–45 mins each way. It's not a 'must-visit' if you don't have the luxury of time or transportation. However, the view is definitely worth the travel!
These are the seven places I visited in Mt. Fuji and I enjoyed every moment I was there! Before I end my post, here are two major tips from me:
Tip 1: To explore the area around Mt. Fuji, it's best if you book a tour which already has a planned itinerary! It may be costly but your transportation is guaranteed and the tour guide will provide information for each place that you visit.
Tip 2: If you're on a budget and looking for a cheap tour, you can check this one out! It was the tour I booked. I made many friends along the way, which is always the best part of travelling.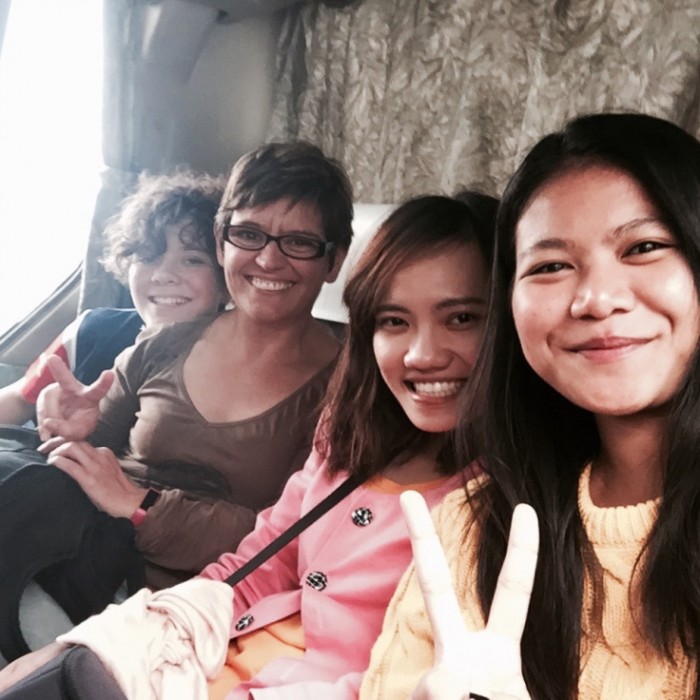 I hope this post inspired you to visit Mt. Fuji or help you with your itinerary if you're in the midst of planning.
Should you decide to visit but don't know where to start your research or how to get to Mt. Fuji, you can read my previous article on how to go to Mt. Fuji from Tokyo.