I'm sure that some, if not most, of us reading this are bogged down by either school or work-related stress. Take a break away from it all by having a private island getaway!
Yup, you heard that right. There's no better way to UP that island getaway game than by renting out a whole island for yourself and your loved ones. What could be better than a getaway to one of the islands near Singapore?
Paradise is waaay closer than you think!
1. Pulau Pangkil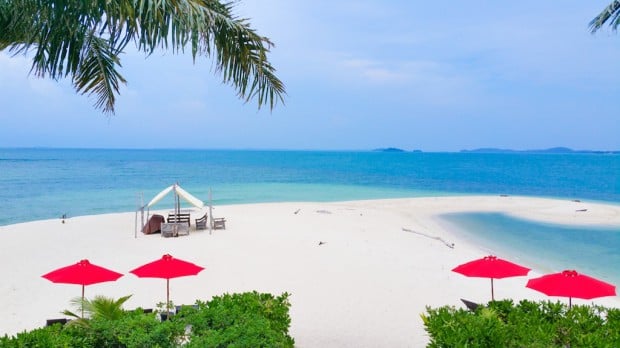 Image credit: Pulau Pangkil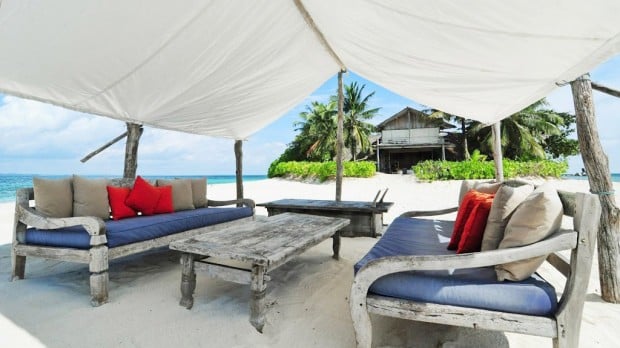 Image credit: Pulau Pangkil
For S$6,900, you can rent the entire Pulau Pangkil for a whole weekend. The best part: this price is inclusive of food, accommodation, meals and use of facilities available! 
There will be no strangers to halt your vibe as you and your pals have the ultimate island getaway, lazing in a hammock beside the stunning white beach. If 'bliss' needed further definition, Pulau Pangkil would be perfect for it.
How to get there: It's a 2h ferry ride from Tanah Merah Ferry Terminal to Tanjung Pinang Ferry Terminal in Bintan. You will then have to take a 1h bus ride to Pama Jetty, where you can catch a short boat ride (15 to 30 minutes) to Pulau Pangkil.
2. Telunas Private Island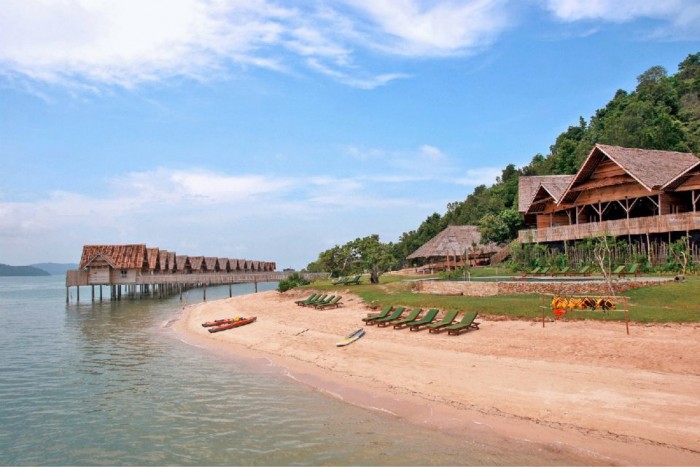 Image credit: Telunas Resorts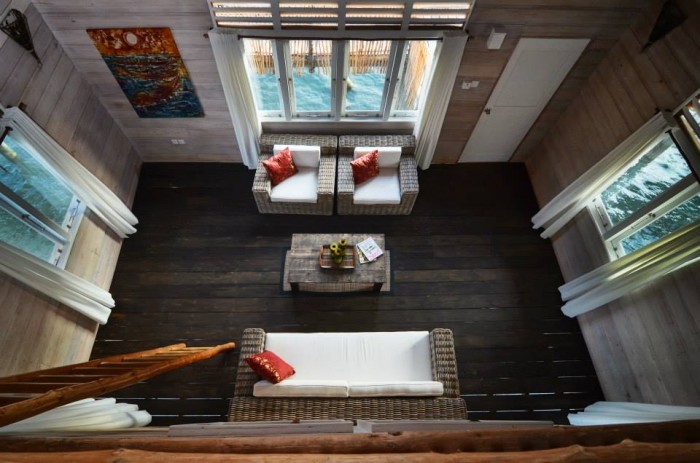 Image credit: Telunas Resorts
Escape to a calm oasis – an island with 15 overwater villas offering stunning views of the adjacent Suji island, and of course, the blue sea. You can call this your own. Telunas Private Island caters to families and couples, and offers an infinity pool, massage services, fun land and sea activities and more.
How to get there: Catch a ferry from HarbourFront Ferry Terminal to Sekupang Ferry Terminal, where a staff member from Telunas Beach Resort will then pick you up and send you over to Telunas Resorts via the most scenic 2h boat ride you will ever have.
3. Pulau Joyo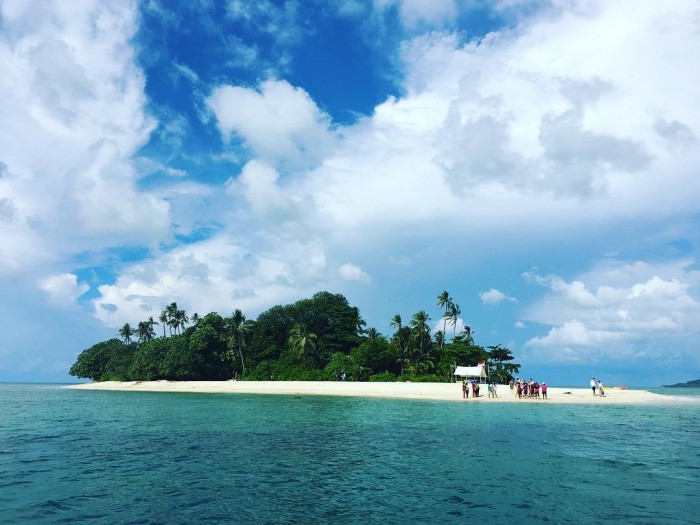 Image credit: xiaoyu_mgl
Pulau Joyo is nestled in the south of Bintan and Batam, and it has been named one of the top 10 most beautiful private islands. Booking THE WHOLE island costs S$4,000+, and this includes a bunch of complimentary goodies such as daily meals and unlimited snorkelling. That should be a good enough reason to score a quick getaway here, am I right?
How to get here: You'll need to take a ferry from Tanah Merah Ferry Terminal to Tanjung Pinang Ferry Terminal, which will take you about 2 hours. The staff will pick you up and send you to the island, which will take slightly under an hour.
4. Nikoi Island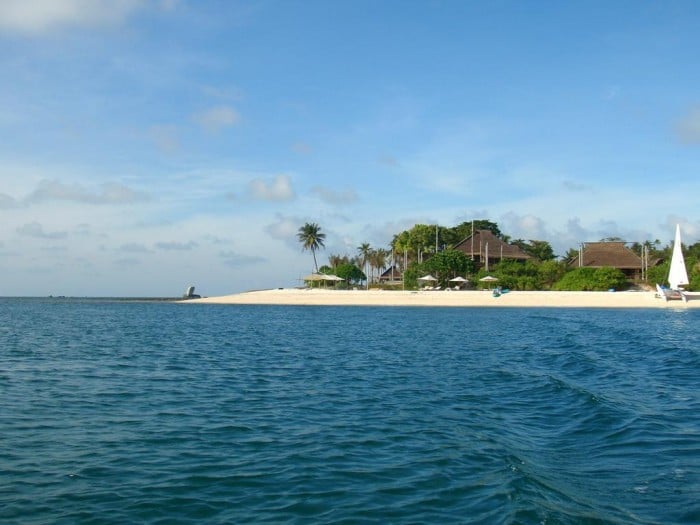 Image credit: butterbeeee
Nikoi is yet another example of a secret paradise, although it's becoming increasingly popular in recent years.  It's located off the coast of Bintan, and its beauty is so simple, yet enough to take your breath away. Just sit back, relax, enjoy the views, and let the magic of this island do its work in erasing all your worries. You'll come back feeling refreshed in no time. 
How to get here: Simply catch a ferry to Bintan (1 hour), where you can grab a taxi (1 hour) to the jetty near Nikoi. The boat ride from this jetty will just take half an hour, and voila! 
5. Pulau Tengah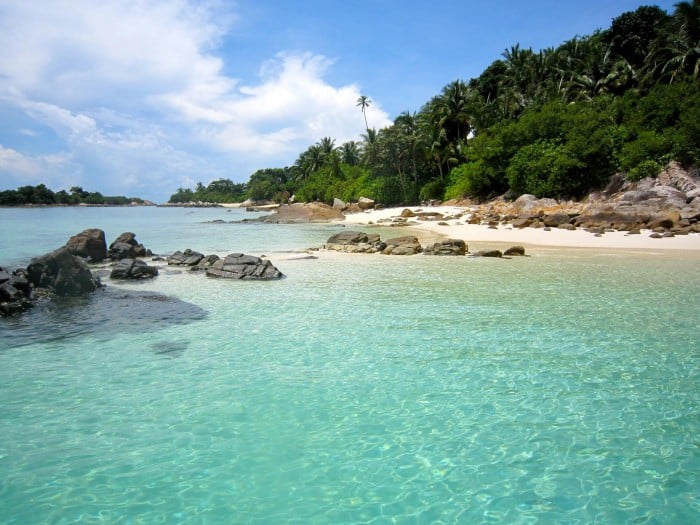 Image credit: Batu batu
If you want to spend quality time with your family, Pulau Tengah is the place to go! The beautiful island, which is part of Malaysia, lies in the South China Sea. Adults and children alike can enjoy the white sandy beaches and hike in their evergreen flora and fauna.
The only resort on the beach, Batu Batu, has a rustic, kampung-style villas sitting amongst coconut trees and rocky outcrops. Enjoy delicious Asian and European dishes while overlooking a 270-degree view of the sea!
How to get here: You can drive or take a bus to Mersing in Johor, which is only 130km away from Singapore. From there, the resort staff will pick you up in a private speedboat for a 20-minute ride to Pulau Tengah.
6. Moyo Island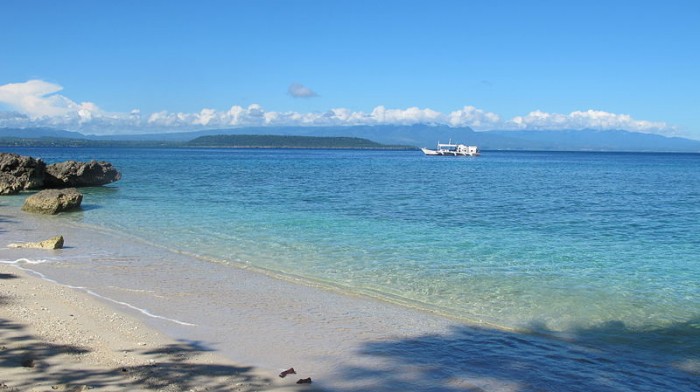 Image credit: Katiebowl
Calling all nature lovers! Amanwana is a resort at a protected nature reserve located on the Island of Moyo. Expect to see rusa deer wandering about as you laze on the beach; these precious creatures are indigenous to the island and stay in a deer sanctuary nearby.
Get your rush of adrenaline with their cliff-side bike trails for some real coastal exploration. Lounge in luxurious tents in a secluded cove or explore the Flores Sea with a dive. There are endless choices for you and your friends to pick from!
How to get here: There are year-long flights from Bali to Amanwana. The resort staff will pick you up from Sumbawa Besar Airport and driven to your boat transfer, which takes 45 minutes. You can also arrange a private chartered plane.
Who knew that paradise was right on our doorstep? Don't waste your time flying off to faraway places; these islands are just a hop, skip, and a jump away. Time to discover them for yourself!