Let's face it: Overrated Singapore tourist attractions exist. At these spots, you may find yourself elbowing through excessive crowds, grumbling at sky-high prices, and yawning at lacklustre sights and sounds. The feeling of deflation can be pretty overwhelming; you might even think, "That's it?" Or as we say in Singlish, "Like that only?" Far from showcasing the true beauty of Singapore, these experiences may end up leaving you with a bitter aftertaste and a ruined holiday. 
Rest assured, we have carefully selected a compilation of tourist destinations in Singapore that locals themselves highly recommend you visit. Get a glimpse of wildlife, savour authentic Singapore food, and take part in family-friendly activities. So, even if you are sweating buckets in this weather, a trip to these Singapore tourist attractions will still be worth it!
* Names have been changed for privacy reasons. 
Also read: 12 Best Places to Take Short Trips From Singapore
Top Singapore tourist attractions that deserve the hype
1. Jewel Changi Airport
"When you come to the airport, you have to see the waterfall at Jewel." – Dylan*
A mall within an airport? That's what sets Jewel Changi Airport apart from all the other malls in the world. The star of the show is none other than the world's tallest indoor waterfall, HSBC Rain Vortex. Overrated as it may seem, this is actually a sight to behold. 
During the day, the waterfall shines under the sunlight, and by night, it is lit up in different colours with a mesmerising light show. Spend some time admiring this 40-metre wonder, occasionally accompanied by music for a complete experience. 
Instead of exclusively shopping along Orchard Road, consider retail therapy at Jewel Changi Airport, too; it boasts a variety of global and local shops. It's also great for families thanks to the Canopy Park, offering slides and nets that children would absolutely love. The best part is that everything is indoors, so fret not about the erratic weather!
2. Gardens by the Bay
"I never get bored here because the Flower Dome has so many different exhibits featuring flowers that aren't native to Singapore!" – Emily
If you think strolling through a park and staring at flowers is unexciting, Gardens by the Bay will definitely change your mind. Some tourists think Singapore has a futuristic look to it, largely because of the Supertree Grove. Here, you can find 18 man-made trees that "behave" just like real ones; they photosynthesise using solar panels and ventilate the park's conservatory, acting as exhaust pipes for the domes. These Supertrees also shimmer in purple at night; what better way to admire these than to lie flat on the seats nearby? 
That's not all you can see here: Visit the Cloud Forest and the Flower Dome for a reprieve from the sweltering heat. We bet you won't find anything quite like the Cloud Forest elsewhere. Featuring an ethereal hill set-up, it has meandering walkways and one of the world's loftiest indoor waterfalls. It's actually an imitation of actual cloud forests that are found 2,000 metres above sea level. Since these habitats are uncommon, it's a wonder that you get to experience some semblance of it, right here in Singapore!
Afterwards, visit the Flower Dome to immerse in a colourful floral paradise. From African blooms to Australian natives, this is a global exhibition of flowers. And it's not a static display —  with changing seasonal events, you'll discover Japanese sakura in March/April, and vibrant eastern tropical orchids around July. After a trip here, we promise, you'll never find gardens boring again! 
Also read: 'Spring' in Singapore: 12 Parks & Gardens for a Floral Season Close to Home
3. Singapore Cable Car
"I've been on many cable cars around the world, but I still enjoy Singapore's because of the scenic tropical view." – Mindy
While it's common to find cable cars in many tourist destinations, Singapore Cable Car is still one of the famous things in Singapore that's worth the visit. It takes you from Mount Faber to Sentosa across lush greenery and vast shores with blue waters. You also get a bird's-eye view of Sentosa's hotels and attractions from the comfort of a cosy vehicle. 
Step aside, Singapore Flyer. Many locals much prefer getting on the cable car for the ever-changing scenery and the privilege of having your own private space to chit-chat while admiring the view. 
Also read: 11 Overlooking Restaurants & Bars in Singapore With the Best Views
Top attractions in Singapore for adventure enthusiasts
4. Skyline Luge Singapore
Here's a family bonding attraction for you: Skyline Luge Singapore. Near Imbiah Station in Sentosa, this outlet is one of the seven Skyline Luge attractions in the world — which already makes this a unique activity to try out. 
The brainchild of New Zealand, the luge comes in a peculiar design: From many angles, it seems to be completely flat with no wheels, but there are actually three! It's also powered by gravity, so expect to feel like you are on a slide while zooming down the racecourse. 
To get to the top of the racecourse, you can take the Skyride, an exciting chairlift that has your legs dangling from your seats — kind of like the ones that get you to the top of a ski slope! Each Skyline Luge ticket comes with Skyride access, so you get double the thrill. 
Many locals will tell you that Sentosa is an especially overrated tourist destination, but they are probably referring to Resorts World Sentosa, where you can find Universal Studios Singapore (USS) and S.E.A Aquarium. That's where most of the crowds and the queues are, so how about saving those for another trip and exploring the other parts of Sentosa for a change?
Also read: 10 Fun and Adventurous Activities in Singapore for the Thrill-Seekers
5. Wild Wild Wet
"I love Wild Wild Wet because of all the crazy slides!" – Janice*
A day in Singapore's number one waterpark, Wild Wild Wet, is sure to be a fun one. Universal Studios Singapore may be your ideal amusement park — at least until you experience walking under the scorching sun and getting stuck in long queues for rides. In view of the weather here, your best bet to keep cool is Wild Wild Wet. 
There are a total of 16 water rides that offer hair-raising experiences; in fact, we bet it matches up against the Battlestar Galactica roller coasters in USS (minus the water elements)! From nearly vertical drops at Free Fall to swirling through a tunnel with friends at Royal Flush, adrenaline junkies will feel more than satisfied coming here. 
In comparison, Adventure Cove in Sentosa is a waterpark with less intense water rides. Moreover, Wild Wild Wet has a kid's zone and milder rides, too. So whether you prefer mind-blowing thrills or a more relaxed park experience, it would be more worth your time and money to head to Wild Wild Wet.
Also read: 6 Best Waterparks in Singapore to Beat The Heat
Singapore tourist spots for nature lovers
6. Singapore Zoo
The Singapore Zoo is one of the top attractions in Singapore, but many tourists skip this attraction because it is enclaved within Mandai, far out from the urban areas. Locals are more than familiar with the zoo — be it for dates, family outings, or even school trips. The renowned Singapore Zoo has 11 zones with over 300 species from all over the world, from giraffes to white tigers. Not to forget the orangutan, Ah Meng, aka the star of the zoo. 
Zoos have always been contentious for housing animals in cages, but the Singapore Zoo does away with that through an open concept mimicking the animals' natural habitats. Sorry to all the other zoos out there, but ours is the model standard. As such, you won't regret a trip out from the city area to see this highly-rated zoo. 
7. Bird Paradise
"The most immersive bird park I've ever been to." – Beautrice
Having just opened in May 2023, Bird Paradise is the new addition to Mandai. For all the news coverage it has been getting, it does live up to the hype it garnered. After its move from Jurong, the experience has been upgraded with eight aviaries and loads of activities for families. The most attractive part of this place is that there aren't cages keeping the birds in, at least for most of the zones. Being up, close, and personal with exotic feathered creatures sounds like paradise, for sure. 
Much like Jewel Changi Airport, this place is a highly-integrated complex. The Mandai Wildlife West that extends from Bird Paradise has the best playgrounds and F&B outlets: Starbucks, A&W, and Birds of Paradise, a popular gelato chain that fits perfectly into this attraction. There are just too many things that make Bird Paradise worthy of praise — you have to check it out for yourself!
Famous things in Singapore for arts and culture
8. ArtScience Museum
"There are many cool exhibits all year round; it's a very calming experience to immerse myself in the exhibits." – Lexi Jade
The petal-shaped dome that houses the ArtScience Museum may be a lovely sight of the Singapore skyline, but this is actually one of the Singapore tourist spots along Marina Bay that you can explore. It definitely goes beyond being an art museum that displays stationary artwork; rather, the artwork surrounds you and invites you into the space. With new pop-up exhibitions every few months, you'll never run out of reasons to visit again and again. 
Otherwise, you can visit their permanent exhibition, Future World: Where Art Meets Science. This partnership with TeamLab, an art collective from Japan, features immersive projections of flowers and waves over the walls and floors. There is also a walk-through lights installation which will give you the perfect Instagram shot. Now, how does it feel to be one with the artwork?
Also read: 18 Unique Museums in Singapore You Have to Visit
9. National Museum of Singapore
"The exhibitions at the National Museum are engaging and they give a deeper insight into the Singapore story." – Patricia
When the heat gets too unbearable, you'll be glad to stay indoors at the National Museum of Singapore — plus, you'll get to know more about how this Little Red Dot came to be. The museum tells the story of Singapore's history in an immersive way, combining artefacts with screenings, audio recordings, and even olfactory pipes that recreate the acrid sewage smell of the Singapore River before the big cleanup. 
There are also temporary exhibitions that touch on unique aspects of Singapore's history with beautiful art installations and well-constructed narratives. Built in 1887, the museum is a historical relic in itself. So, don't miss getting your artful Instagram shots of this colonial-era structure. 
10. Kampong Gelam
"The best fabric shops, cafes, and thrift stores are all in Kampong Glam!" – Sam*
Ever come across the Sultan Mosque while seeking aesthetic places in Singapore? The iconic white and gold building is nestled in the heart of Kampong Gelam, the former Muslim enclave. 
Kampong Gelam is one of the Singapore tourist spots that offer something for shoppers and history buffs alike. For instance, you can find colourful hipster murals next to beautifully preserved shophouses — an intriguing blend of the modern and the traditional! Take your time to explore the streets, grab a cup of coffee from a cafe, and try authentic Malay and Middle Eastern cuisines. You can't say you've been to Singapore without visiting a cultural heritage attraction like Kampong Gelam!
Also read: 22 Photoshoot Locations in Singapore That You Never Thought Of
Underrated Singapore tourist attractions that locals adore
11. Haw Par Villa
"As kids, this place was so fascinating and terrifying at the same time, and we continue to feel the same as adults." – Ian 
Haw Par Villa is one of the mind-blowing attractions that locals talk about too often. Deeply rooted in Chinese folklore, this cultural amusement park can be horrifying. Specifically, the spine-tingling Hell's Museum and the gruesome depictions of punishments in the 10 Courts of Hell that's based on Buddhist beliefs in the afterlife. 
The outdoor area of the park is a lot more pleasant for the weak-hearted, where you can admire the sculpture of gods and characters from Chinese tales like Journey to the West. You should visit this park for its artistic and cultural significance; it isn't exactly a haunted house, so there's no need to be (too) scared! 
12. Changi Village Hawker Centre
"As a foodie, I think the best nasi lemak is at Changi Village — I love the rice in particular; flavourful and not too overpowering." – Emma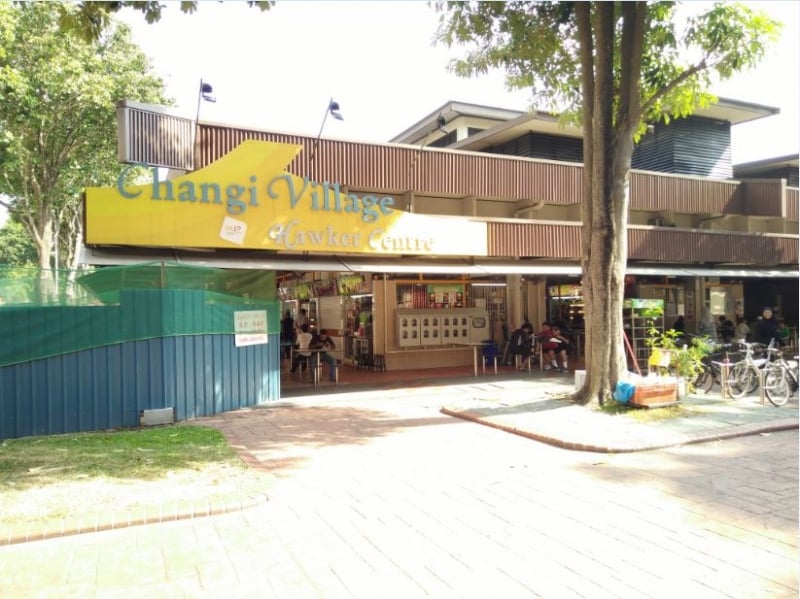 While you are commuting to or from the airport, make a stop for a meal at Changi Village Hawker Centre. This hawker centre is popular among locals and famed for its stalls selling nasi lemak: a beloved Malay dish. The nasi lemak here is a cut above the rest; crispy chicken with fragrant rice topped with ikan billis and peanuts. The sambal chilli is also to die for. 
There are also a wide variety of local cuisines to try, such as bee hoon (thin noodles) and goreng pisang (fried banana). Locals say it beats having an expensive meal at a restaurant or hotel. It's also definitely better on the wallet than going to tourist traps like Newton Food Centre, where you pay exorbitant prices for the same local delights. 
Also read: 15 Best Hawker Centres in Singapore That Locals & Travelling Foodies Swear By
To wrap up, there are still plenty of Singapore tourist attractions that are totally worth your time and money. These are the real gems that Singaporeans love, and we are sure you will, too. So go ahead and plan your next visit to our sunny shores!
---
Featured image credit: Dhoomil Sheta | Unsplash
Facebook image credit (left): Bill Rouqe's Images via Canva Pro