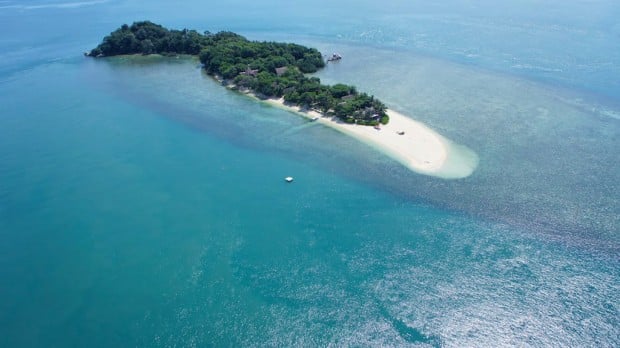 Image credit: Pulau Pangkil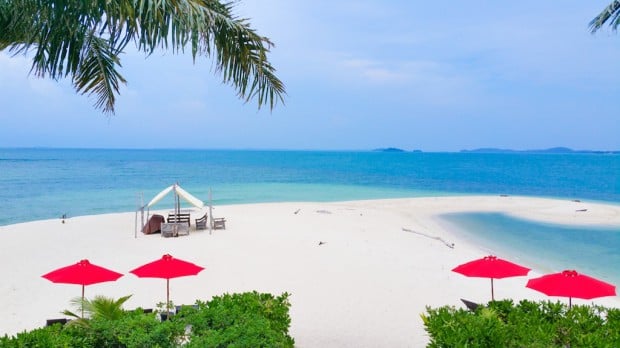 Image credit: Pulau Pangkil
Believe it or not, there is an island near Singapore that you can rent for a whole weekend. The price tag? Just SGD 6,900!
95 kilometres away from Singapore is Pulau Pangkil, a small private island that looks something like paradise. It is home to nine seaview 'driftwood palaces', dining areas, a bar and even a pool.
The rental cost is inclusive of the island accommodation, three meals a day, and use of all the facilities available. We're talking volleyball court, sea kayaks and also snorkelling equipment! Oh and on top of that, the island is also staffed with about 20 employees ready to take care of your every need.
Referred to interchangeably as Pulau Pangkil Kecil resort, this is an amazing place for a weekend getaway or company retreat. You can even hold a wedding on this island! If you love an exclusive private island, you're bound to fall in love with this place.
*The price mentioned is for 1–10 adults for 3D2N during the standard season, though you can add more people for additional charges.
Accommodation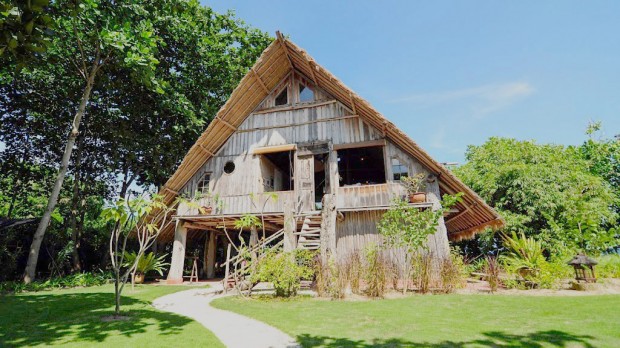 Image credit: Pulau Pangkil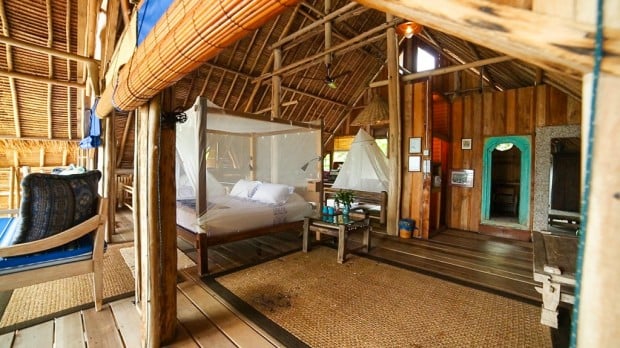 Image credit: Pulau Pangkil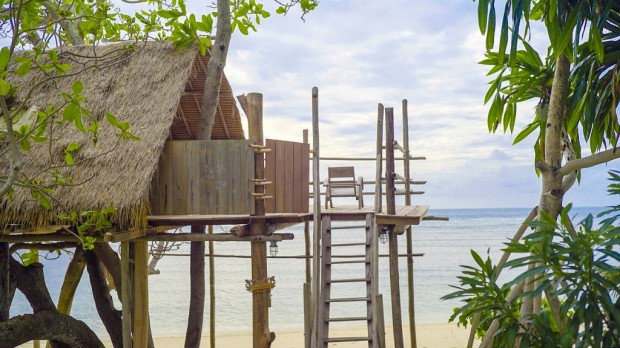 Image credit: Pulau Pangkil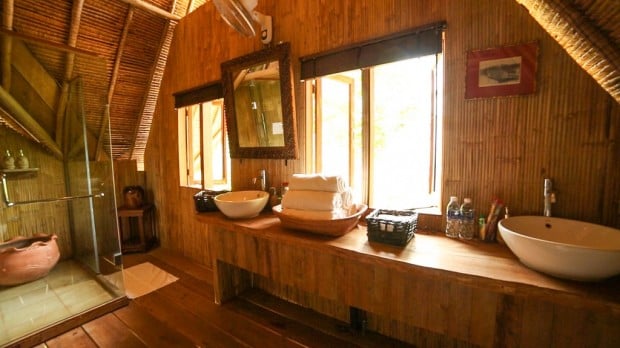 Image credit: Pulau Pangkil
Pulau Pangkil Kecil Island is home to nine Driftwood Palaces, each with a gorgeous seaview. Their spacious, rustic rooms have four-poster beds that are fitted with mosquito nets and fans. Two of the palaces have ensuite bathrooms while the rest of them have detached bathrooms which are just adjacent of the palaces. Don't expect air-conditioning, but you can definitely look forward to high-speed Wi-Fi.
Activities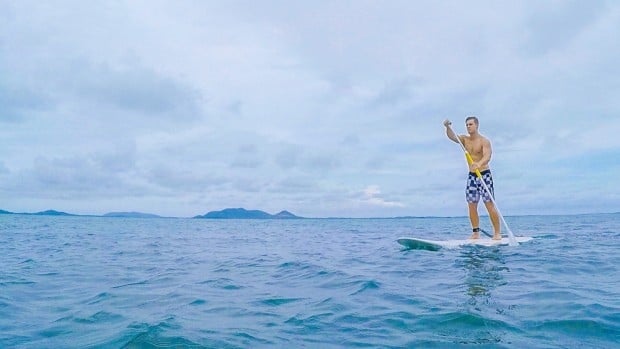 Image credit: Pulau Pangkil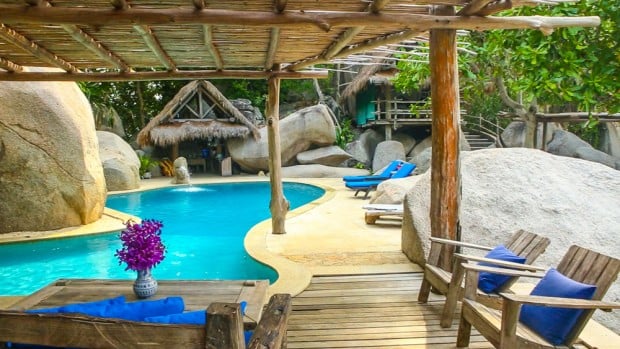 Image credit: Pulau Pangkil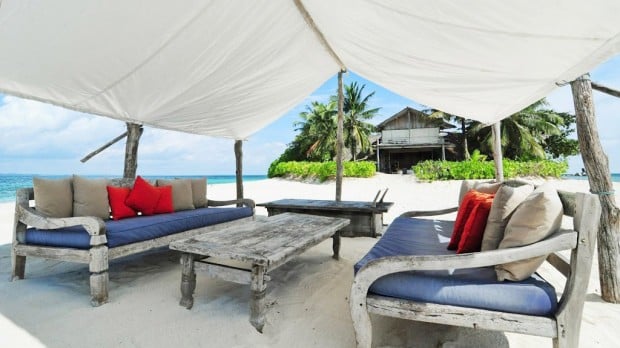 Image credit: Pulau Pangkil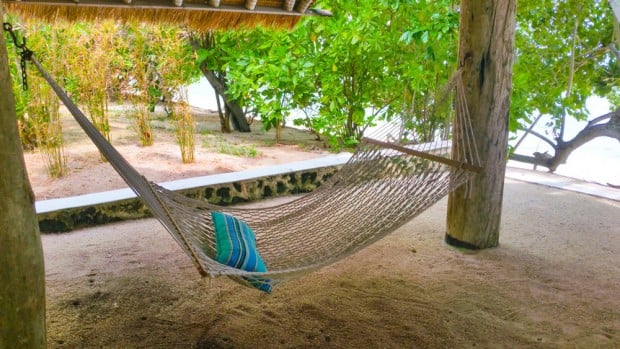 Image credit: Pulau Pangkil
What better reason to stay in an island than all the island activities available? Other than the usual swimming and snorkelling, you can also go sailing or hop on a speedboat for a joyride.
To wind down, lounge in the tented sitting area, take a nap in a hammock or get a massage (SGD 25 for 1 hour) in the Pool House. On a rainy day, you can enjoy indoor activities like table tennis and pool, or have a movie screening.
Gather everyone around a beach bonfire in the evening for a warm ending to the day.
Also read: Top Secret: 8 Gorgeous Islands Easily Reached From Singapore
Dining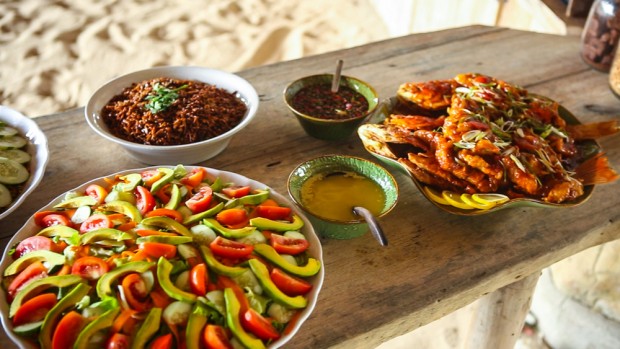 Image credit: Pulau Pangkil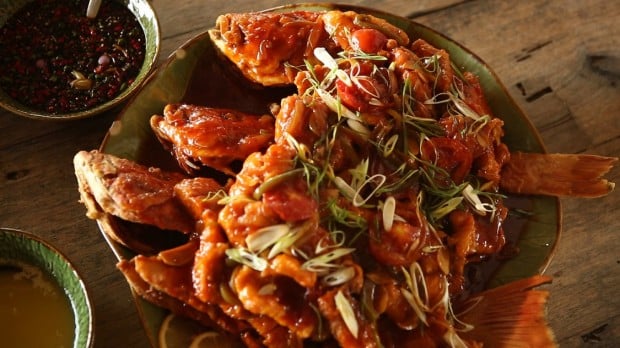 Image credit: Pulau Pangkil
One of the best things about this island is undisputedly the all-you-can-eat meals, which are usually served in Western and Indonesian style. With delicious food ranging from barbequed fish, stuffed squids to curries of all kinds, you'll be spoilt for choice. Be sure to try their chili omelettes and pancakes.
The resort also welcomes picky eaters to bring their own food and store them in the kitchen. Dietary preferences are also taken to account as per your request. The bar is also open to you anytime of the day and you can get a beer for as cheap as SGD 3.50!
If you're feeling peckish, snacks are also free of charge. Ask any staff and choose anything from banana fritters, cakes, cinnamon rolls, Indonesian prawn crackers and more. If you have a sweet tooth and are susceptible to random craving for things like chocolates or sweets, it is advised for you to bring your own (secret) stash as there are no shops on the islands.
Getting There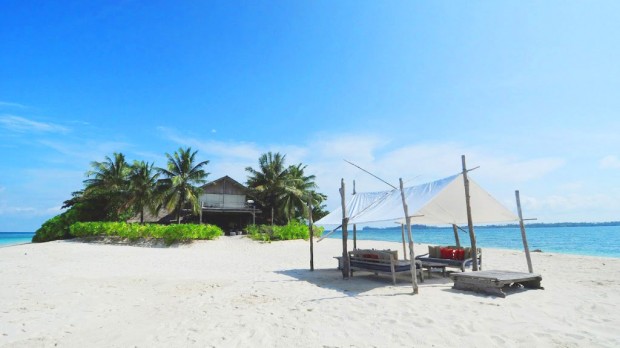 Image credit: Pulau Pangkil
Take a ferry (2 hour) from Tanah Merah Ferry Terminal to Tanjung Pinang Ferry Terminal on Bintan Island. From Bintan Island, hop on a bus ride (1 hour) to Pama jetty, where you will embark on another ferry ride (0.5 hour) to the Pulau Pangkil. The friendly staff of the resort will pick you up from the ferry station and drop you off again at the end of your stay.
Doesn't it all just sound like such a dream?
Grab your friends, split the cost and enjoy the island life for a weekend.
Book your Pulau Pangkil Resort holiday now!