Travel is meant to be fun and enjoyable, but it can also be stressful at times. If you're planning your next trip, here are some travel habits that will help you reduce stress wherever you go!
Before you set off…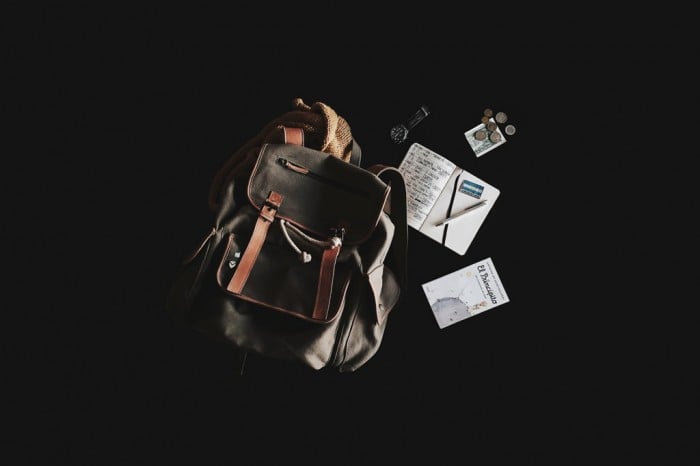 Image credit: Cynthia del Rio
Print out travel documents
Printed copies of my travel itinerary are always very useful. This includes the ticket for my flight and any onward journey I will be taking by train, coach or rental car. Even if you don't need to show them to anybody, it's convenient when you want to check timings, flight numbers or any other details about your trip, without having to log-in, open apps or check through email. I also carry the address, phone number and booking details of the hotel or accommodation I will be staying at.
Pack lighter
Lugging around a heavy bag is terrible, especially when you're tired after a flight. What's worse is over-packing and having to frantically reorganise items at the airport or pay hefty surcharges. Rethink your packing and take out any items you're unlikely to use on the trip. By arranging your clothing into outfits, you'll have a good idea which pieces you really need and what is unnecessary. You'll be grateful for a light bag that's easy to manoeuvre when you get to your destination. Double check the essentials such as your passport, credit card, currency, mobile phone, medication, etc. Apart from these items, most things can be found wherever you're going.
Organise hand luggage
Make going through security seamless by organising your hand luggage. Keep your passport and wallet in a secure and convenient place. Also keep your laptop and mobile phone in a pocket that you can easily take them out of. Don't forget the specific airline requirements, including those for carrying liquids. I have actually witnessed a person try to bring the largest bottle of champagne I've ever seen onboard a flight in their handbag.
Hydrate before your flight
Stay hydrated not only during the flight but also beforehand. This always makes me feel much more refreshed on arrival. I usually make sure to drink lots of water the whole day before any trip, especially long haul flights.
En route…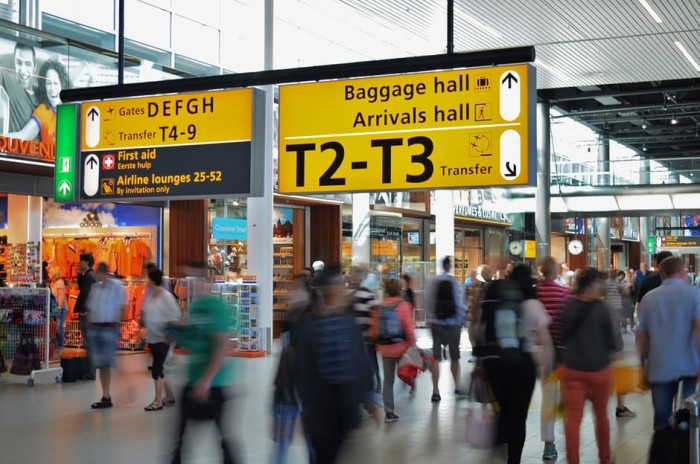 Image credit: Pexels.com
Arrive early
I prefer arriving in good time for a flight or train. You can always get a cup of coffee and relax if you're a little early. I try to leave enough time between connections too. For flight connections, I leave at least two hours between arrival and departure. I've had the experience of getting to my connecting flight on time, then arriving at my destination to find my luggage had not made the same 1 hour 40 minute connection.
Fly direct
Direct flights save travelling time. You won't have the hassle of connecting in another airport, navigating through security or waiting at gates all over again.
Get comfortable
Dress comfortably. No one wants to be scrunched up in tight clothes on a coach or a plane. On long haul flights, I carry super cosy pyjamas in my handbag. Once I'm settled on the plane, I change into my PJs so I'm comfortable and warm enough for the whole flight. Of course, if you can upgrade to business or first class this won't be as much of a worry. Anyone who regularly travels long haul flights on economy class will know that glamour is not your top priority, so bring out those neck cushions, pillows and blankets! I usually bring a book and a few good snacks onboard too.
Once you're there…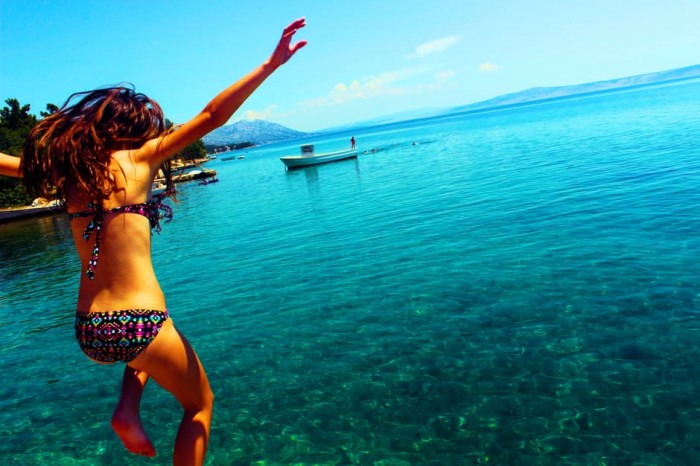 Learn the lingo
Even if English is widely spoken at your destination, simple phrases in the local language can be useful. I've noticed how basic phrases such as greetings, thank you, train station, hotel or cafe will warm people to you much quicker. Getting lost in an unfamiliar place could happen on your trip. If you are able to explain where you are staying on a map or ask for the nearest hotel, it will help you avoid a potentially stressful situation! It's also fun to learn some of the language and customs of the place you're visiting.
Manage your time
When you go to a new place you might feel the need to tick off a huge checklist of all the things you should do and see. I think this can be overwhelming and what was meant to be a fun experience can turn into a race to see every site that comes to mind. I believe if you give yourself more time you'll be able to connect better to the place and the people you meet. You also won't be stuck on transport for the majority of your trip which can be tiring.
See beauty in imperfection
You might have planned your trip very well and anticipated picture-perfect scenes of your holiday, but not everything goes as planned all the time. If you can stay adaptable to changes it will make your trip much less stressful overall. Keep a loose and flexible travel plan. You'll find yourself open to many more spontaneous and interesting experiences that you might have missed otherwise!
Also read: 10 Travel Tips and Precautions for Every Smart Traveller
Here's to a new year, full of brave new adventures, new faces and stress-free travel!