When the coronavirus pandemic forced cities into lockdown, every theme park was temporarily shut down, including all the Disney parks around the world. In the past month though, some Disney parks had soft reopenings, allowing visitors to go inside certain stores and eateries at a limited capacity. Here's even better news: Yesterday, it was announced that Disney World in Orlando, Florida is set to open completely starting 11 July 2020. 
However, it will hardly be the same experience for park-goers as Disney World is expected to observe strict safety protocols when it reopens. Here's what to expect:
Disney World employees and guests will be required to wear face masks and undergo temperature checks before entering the park. 

Disney World will still limit capacity and forego parades, fireworks, and any event that attracts large crowds for the time being. 

The resort will reportedly enforce cashless transactions and a contactless payment system.

It will also increase the number of available hand sanitisers throughout the park. 
Also read: Get Grillin': Disney Just Gave Everyone Their Grilled 3-Cheese Sandwich Recipe!
Disney World to host NBA games?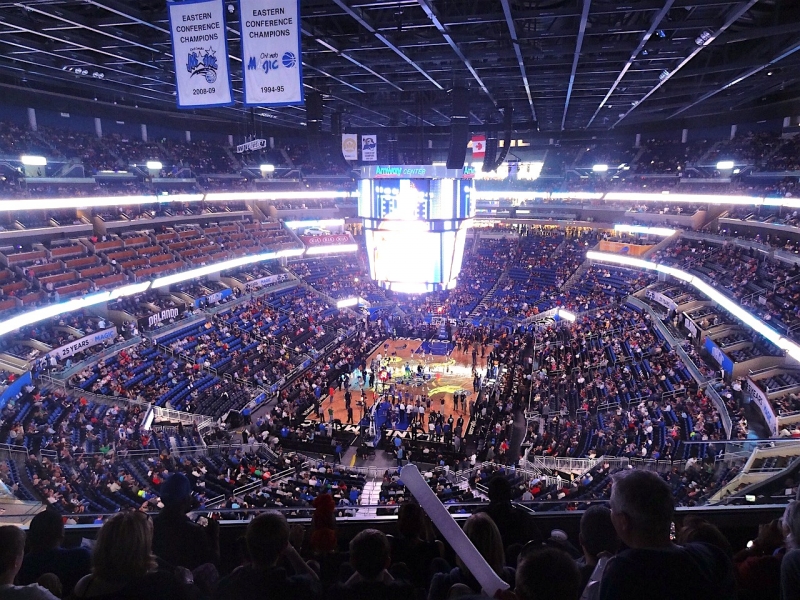 Disney World's opening follows Disney Springs, which reopened on 20 May. Perhaps the biggest news of all though is the possibility that Disney World could host the NBA games after the league suspended its season on 11 March. So far, here's what we know:
The league is aiming to continue this year's season in

July

and may announce an official comeback in June. 

According to NBA spokesperson Mike Bass, NBA is in talks with the Walt Disney company about restarting the 2019-20 NBA season in late July at

Disney's ESPN Wide World of Sports Complex in Florida

. 

This 220-acre complex has three arenas and enough hotel accommodations that will allow the league to safely go back to business while limiting outside exposure. 

The NBA has yet to decide whether they'll continue from where they left off this season or go straight to the playoffs. 

They will still have a governor's call on 29 May, Friday. The governors will agree upon a timetable and more details, which will be disseminated to the different teams. 

With this possible return, international NBA players have to fly back to the USA, which currently has a ban on foreigners coming into the country. However, the Department of Homeland Security may make exceptions for athletes, such as what they did for Luca Doncic of Slovenia. 
By the looks of things, Disney has definitely got its hands full in June with the reopening of its theme parks simultaneously happening with a possible NBA partnership. But the most important thing is that Disney is able to assure everyone that it can provide a safe and healthy environment for both park visitors and the NBA league. What do you think of this developing story?