I am a huge Pokémon nerd. I grew up watching the Pokémon anime on Kids Central; I read the Pokémon manga from the beginning until Chapter 29 (that's 10 years, guys); and played all the games in the core Pokémon series except Diamond/Pearl and Black/White. Apparently I once told my parents that I wanted to be a Pokémon trainer when I grew up, and was berated for being childish.
Guess what, parents? I'M LIVING THE DREAM NOW. Thank YOU, Pokémon GO.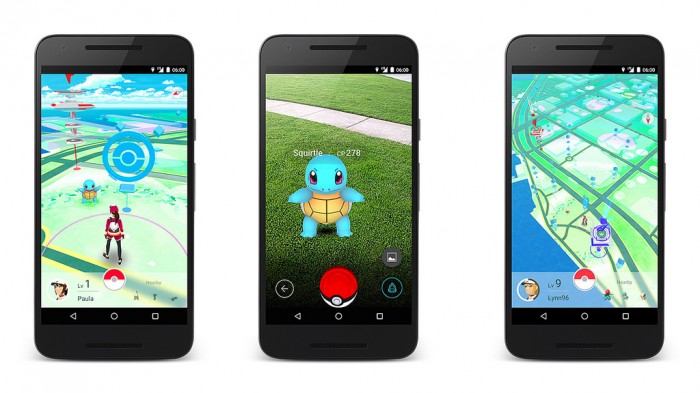 Image credit: Darren Mark Domirez
Also read: 10 Types of Pokémon GO Players You'll Definitely Catch in Singapore
Okay, back up a second. I might be living the dream and having a ball of a time racing across a field to catch that Clefairy, but if I look at it in another way, this is akin to having my life ruined – slowly, and then all at once.
"How could it?" you cry. "Pokémon GO is amazing and there's absolutely nothing wrong with it!"
Ooh, is that so? Let's take a look at how it's ruined MY life (so far) and see if any of these apply to you.
Productivity: down the drain
It's safe to say that I don't have a life anymore. Not like I had one to begin with, but this game has completely consumed my life. Sometimes I can't focus on my work because there's a PokéStop across the road that's just out of reach, and to torment me even further, someone's always putting a Lure there. Sometimes I gaze out the window like an emo lovesick person in a music video, only this time, I'm wishing that I'm nearer that PokéStop. It's as if I eat, live and breathe Pokémon now.
Oh wait, that's not so different from the past, is it?
That ONE reason I leave my home
One usually needs to bribe me to get out of the house more often. Not anymore! School is starting next week, and I'm really excited – not because of reuniting with my friends or my interesting new modules, but because my school is a hotspot for rare Pokémon! 
Yup. It's in the middle of town, and there are a ton of PokéStops around. Honestly, CAN YOU BLAME ME? Shoutout to Pokémon GO SMU for the screenshots of rare Pokémon around school, because now I'm really excited to go back!
Dignity? What dignity?
I've walked into strangers numerous times, I've accidentally cheered out loud in a crowded train after catching an Eevee, and I've raced across a cluster of HDB flats to get to an Electabuzz. It's safe to say that any semblance of dignity I once had is now gone. Completely and utterly gone.
But guess what? I DON'T CARE ANYMORE. Catching Pokémon is all that matters now.
Goodbye friendships!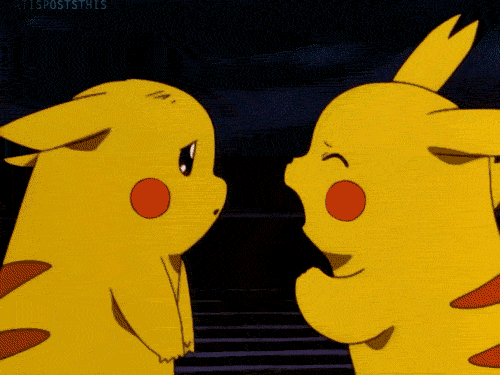 Hands up if you've ever been late to meet your friends or family members because you were out catching Pokémon. Or if you've left yourself out of conversations during dinner because you've been too engrossed with your phone. I'm in the same predicament – my phone seems to be permanently glued to my hands, like an extension of my limb. On better days, some catch-up dinners progressed naturally into a Poké-hunting session, much to the disgust of my non-player friends.
To my friends whom I met and neglected this past week: I'M SORRY. THIS IS A SICKNESS, OKAY?!
Sleep is for the weak
I usually go to bed at a decent hour every night. And now? I'm catching Pokémon during my bedtime. I stay out 'til the wee hours of the morning just to catch them all. When I sleep, I even dream about Pokémon! And when it comes to the morning…oh boy. Dragging myself out of bed is already bad enough, but it's worse when you physically just…can't. My eyelids are heavy with exhaustion and my body just plain refuses to listen because it wants to stay in bed for five more minutes.
But it's worth it if I get that elusive Porygon, right? RIGHT?
Also read: Pokémon GO: Top 8 Places in Singapore to Catch 'Em All 
Do these points speak to you on a spiritual level? Or has the game perhaps ruined your life in a different way? Whatever it is, we're all in this together. Alright, now if I could only find a way to get that Golduck behind the office building…