I don't always brag about travel milestones, but when I do, I start with my experience in Manchester where, on a chilly spring evening in April, I made a harrowing three-hour round trip between my hotel and Manchester United's stadium, Old Trafford. What made it something to talk about? I made the entire journey on foot. Oh yes, I love to walk when I have spare time during my travels. I think it's a wonderful way to soak in the atmosphere and, certainly, I believe you get to see a lot more of a city when you traverse on foot as compared to other modes of transport.
In line with that, here's a list of seven amazing guided walking tours you can find in Southeast Asian cities. The best part? They're free!
1. Chiang Mai, Thailand
Chiang Mai is a city located in the north of Thailand and one which is famous for its numerous cultural and religious monuments. From Thai Buddhist Monasteries to the Warorot Grand Palace, there is much to see while exploring the city on foot.
There are numerous free walking tours available in the city, the most popular of which is the Old Town Tour which covers iconic locations in the city's historical area. It brings travellers to historical and cultural monuments such as the Three Kings Monument, Wat Chiang Man (Temple of the Fortified City), Chang Puak (White Elephant Gate) and more in the surrounding area, easily filling your day with meaningful activities.
2. Hue, Vietnam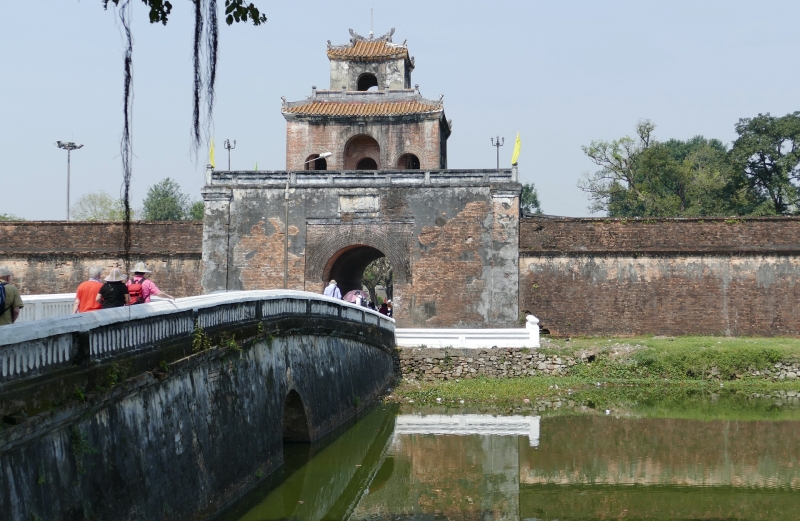 Before Hanoi became the capital of Vietnam, the seat of power (during the Nguyen Dynasty from the early 19th and 20th centuries) used to be in Hue City, in Central Vietnam. Given its important ties to Vietnam's history, the city boasts a number of volunteer-based tourist organizations that provides free guided walking tours for visitors.
The tours are usually led by locally licensed history experts who patiently guide you through the historical past of Hue City, from its establishment some 700 years ago to the pinnacle Battle of Hue in 1968. Along the way, you'll be able to visit sites and monuments that date back to the French and Vietnam Wars in the city centre and get a sense of the Hue way of life in the historical Dong Ba Market.
For those who would like more information, feel free to visit this Facebook page of one of the tour organizers: https://www.facebook.com/huefreewalkingtour/
3. Yangon, Myanmar
Being the largest city in the country, Yangon is a popular tourist destination and much like the situation in Hue, there is an impressive number of volunteer-based guided walking tours in Yangon, Myanmar.
Most of the tours focus on the city's rich colonial history, where tourists get to see the cultural heritage of Yangon in the form of ancient Burmese temples and tombs, and admire the British influence on modern infrastructure and architecture. Of course, no free walking tour is complete without a trip to places where locals frequent, such as popular eateries where you can savour the local culinary scene.
For more information on volunteer-based guided walking tours in Yangon, visit: http://www.freeyangonwalks.com/
4. Manila, Philippines
The metropolitan city of Manila in The Philippines is a cauldron of bustling city life and deep cultural and historical roots. As is the case with the other cities on this list, Manila is a city with numerous corners to explore and historical gems to discover. Thankfully, the proud locals in the city are more than happy to show you around.  
A good number of hotels and hostels in Manila organize free walking tours for their guests, usually centred around the historical quarter of the city, covering locations like Rizal Park, the statue of Lapu-Lapu, the Intramuros and Fort Santiago! Do note however that you may need to pay a small admission fee for some of the locations that you stopover at during the tour.
5. Hanoi, Vietnam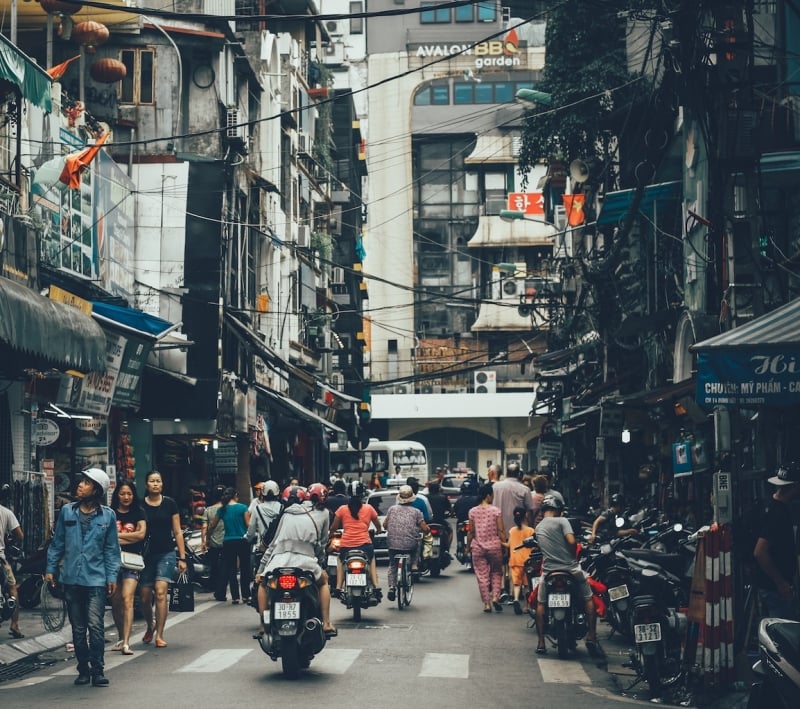 Hanoi, the romantic capital of Vietnam, filled with numerous museums and artefacts linking the modern city to its cultural heritage and war-torn past. Okay, people, you know where this is going. Hanoi Free Walking Tours is a volunteer organization set up in 2012 by a group of local university students aimed at introducing tourists to Hanoi's local cultural identity and unique lifestyle.
The group frequently organizes free, guided walking tours throughout the city's Historical and French quarters, stopping by important museums and heritage sites along the way. It's a great way to enjoy and learn about the city whilst interacting with young, vibrant youths who are just so passionate about their city.
For more information, visit: https://www.hanoifreewalkingtours.com/tours/
6. Kuala Lumpur, Malaysia
I'm Malaysian and I'm not gonna lie: Kuala Lumpur, with its sky-piercing skyscrapers and congested highways, can occasionally be an intimidating place, even for a local. But nonetheless, don't fret if you're looking for a free walking tour of Kuala Lumpur, because the Kuala Lumpur City Hall has got your back.
At the moment, they offer two free guided walking tours with different themes. The Dataran Merdeka Heritage Walk is all about the history of Malaysia's capital city, highlighting life under British colonial rule. On the other hand, the Kampung Baru Cultural Walk focuses on Malay culture and heritage, filled with wooden houses and, most importantly, a taste of authentic Malay traditional cuisine.
Detailed information can be found here: http://www.visitkl.gov.my/visitklv2/index.php?r=column/cthree&id=51&place_id=706
7. Singapore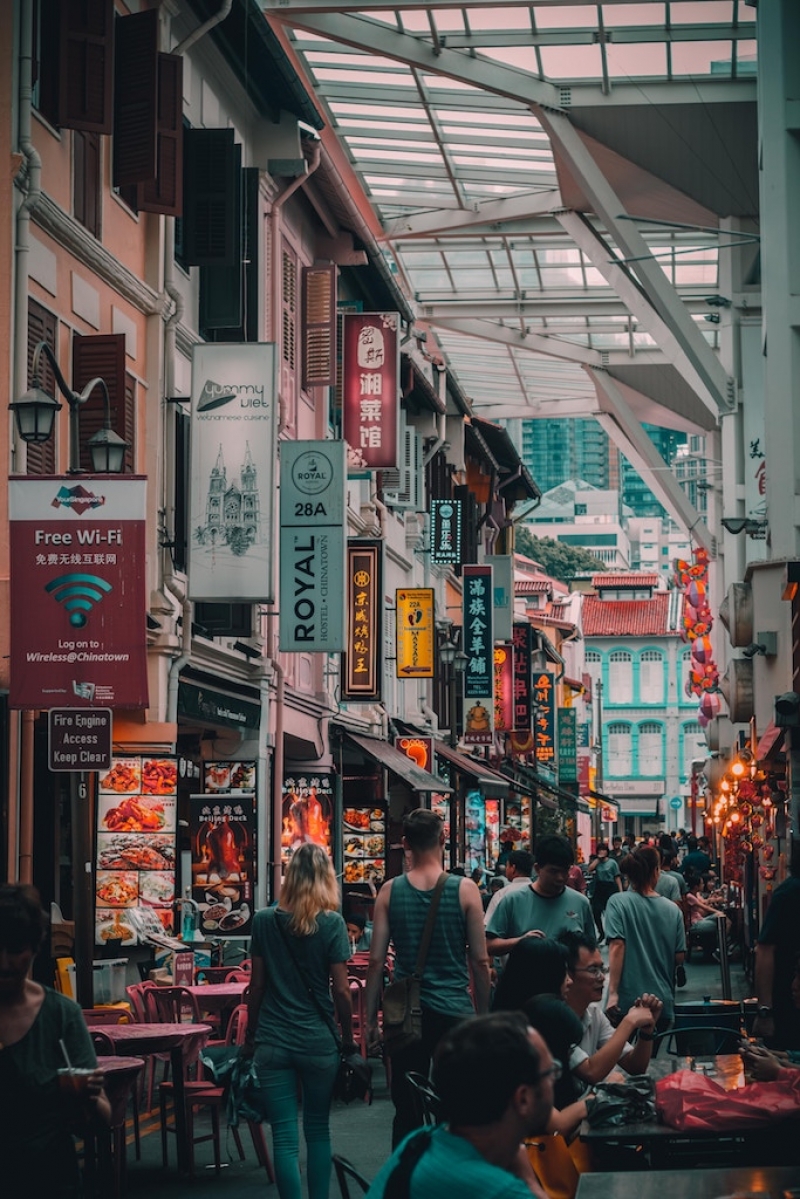 I like Singapore, I think it's a beautiful, modern city and its cultural proximity with Malaysia makes it a city-state that feels familiar yet is ultimately different at the same time. And while I thoroughly enjoyed awing at the sights of Marina Bay and the nearby Gardens, I was equally as excited when I visited the cultural gems of Chinatown and Haji Lane.  
Thankfully, there are a number of organizations in Singapore that offer guided walking tours of the aforementioned areas for free! They're a great way to explore the historical roots of Singapore and to enjoy the beautiful sights and smells of the local culture. But given the ease of navigation in Singapore, it wouldn't be that difficult to plan a walking tour of your own either!
Put them feet to good use
No matter how many times I've travelled, I still prefer to explore a city on foot, even if it means walking aimlessly for an extended period of time. From experience, that's how I discover the things which make my own travel experiences memorable. So go on, put those feet to good use and get yourself signed up (or plan your own!) walking tour today!