The bi-annual NATAS Travel fair has always been popular with Singaporeans. Many flock to the fair to find cheap travel deals for their upcoming holidays. Unlike the other popular fairs in Singapore, the NATAS Fair charges $4 for admission. Although $4 may not be a huge sum but if you looking for a cheap deal, every cent counts! With so much hype surrounding the fair, the question on travel deal hunters' mind: Is the NATAS Fair really cheaper?
Online comparison
One way to find out if the fair is really cheaper is to do a comparison. Find out more about the deals you can expect with the NATAS Travel Fair brochures available online. If you have decided on your destination, go through the brochures from different travel agencies to find the best deal. You can also call the travel agencies to ask for the exact same deal. Unless the specific package is only available at the NATAS Fair itself, you might save yourself $4!
Apart from the special travel deals that are specifically available at the NATAS Fair, there are many other monetary and intangible benefits too.
One stop shop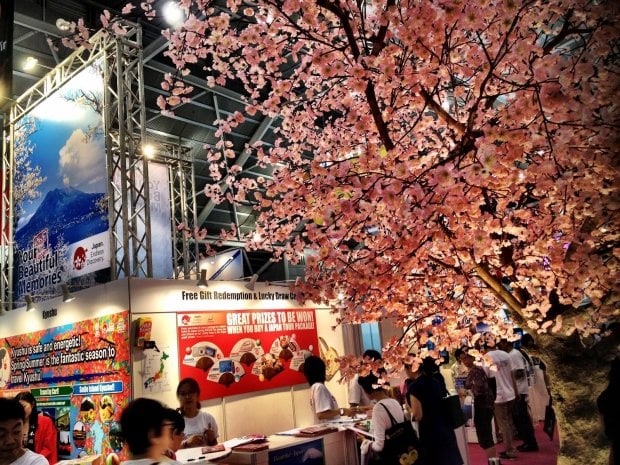 NATAS Fair is a collection of the majority of the travel agencies in Singapore. Since the travel agencies are housed under one roof, many of them will try to match their competitors' pricing for tours on the same route. You can expect to benefit from this healthy competition!
National Tourism Organisations will also be setting up their country-specific pavilions at the fair. You can find out more about potential travel destinations and also get your hands on some useful maps and information brochures. There will also be booths selling travel accessories and travel insurance so you can get everything you need for your next holiday!
Also read: Travel Bargains at NATAS Travel Fair, August 2014
Freebies

Image credits: http://bit.ly/1ofSDga
You will miss out on the freebies if you are not there! There are a lot of free items given away at the fair. Before you brush it off as marketing gimmicks, you should remember that you are already making that big purchase, so why not get a free suitcase? A suitcase isn't exactly cheap and is a travel necessity, so in short, you're killing two birds with one stone!
"Expert" Advice

Image credits: http://bit.ly/UETVKP
There are travel "experts" or at least industry insiders to help you with your travel plans. At the country pavilions, you can ask for advice on your destination. You may also find out the better route to take and discover attractions that are out of the travel guidebooks. The travel consultants also give good recommendations on accommodation and tailor packages according to your budget and preference. The tip is to take the advice and do a quick search on your handy smartphones to check if the deal is better online. If they are better online, at least you walk away with some good advice!
There's more to just discounts on package deals at the NATAS Travel Fair. Do your research online before the fair and you're sure to get a good deal at NATAS Fair!