Keong Saik Road today is a pretty hip precinct on the eastern edge of Singapore's Chinatown, home to a number of upscale restaurants, cool bars, and chic hotels.
But not too long ago, as recently as the late 1970s, it was a place where night soil men still worked in the early hours of the morning, taking away buckets of human waste at the back of the remaining shophouses that still did not have a flush sanitary system.  
It was also a well-known red-light district, where the first shophouses to enjoy the modern comforts of air-conditioning were actually the brothels that peppered the area.   
I learnt about these tidbits of life─and more─in the area from Charmaine Leung, author of the book, 17A Keong Saik Road. As part of the series of activities for Singapore's National Reading Day 2018, she led a literary trail based on her book, which describes her experience growing up on Keong Saik Road.
Keong Saik Road as home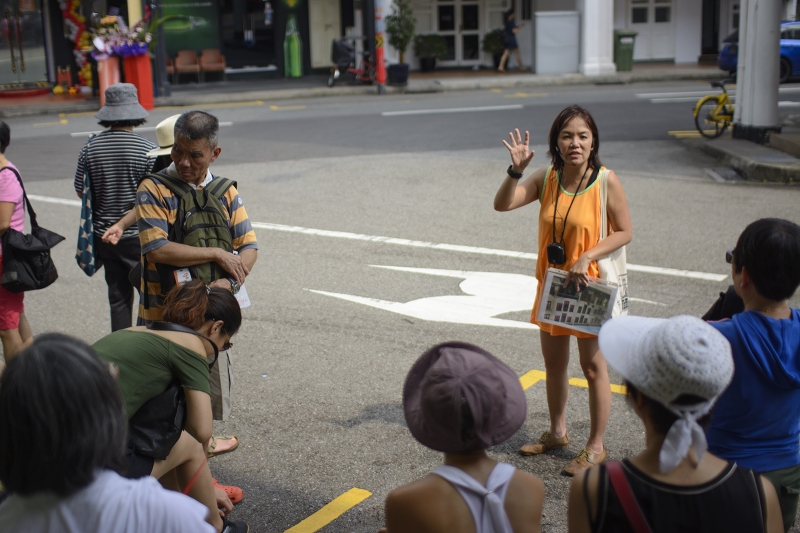 Charmaine was the perfect person to take us on a walking tour of Keong Saik Road, showing us the nooks and crannies of the place from the perspective of someone who once called the street home. Through her sincere recollections of her childhood days, we got to see Keong Saik Road as more than just another cool hangout spot in Singapore.
Instead of seeing the iconic Potato Head restaurant and bar merely as an Instagram portrait backdrop, we learnt how it was the site of the Tong Ah coffee shop – a mini town square of sorts where residents in the area caught up with one another on news and gossip over some kaya and butter toast. (The Tong Ah coffee shop is still around; it moved a few doors down to 35 Keong Saik Road in 2013.)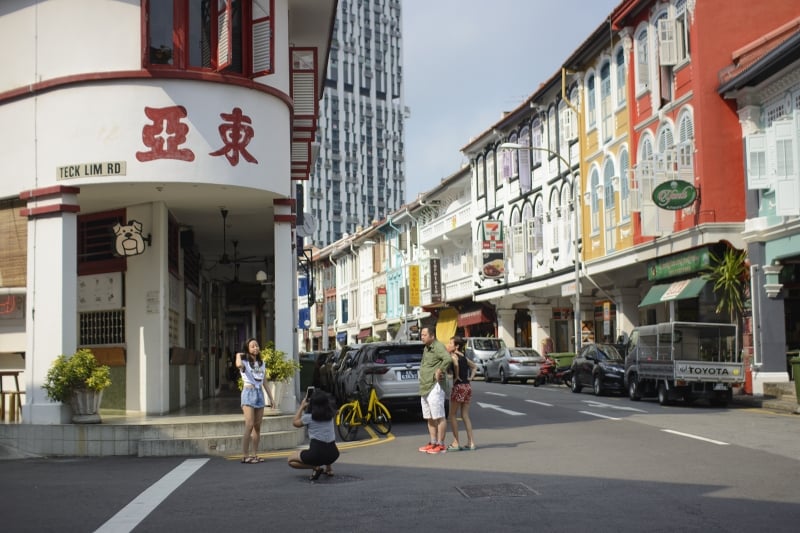 Directly across Potato Head at the junction between Keong Saik and Teck Lim Road is the Butternut Tree Hotel, where a mama shop (small provision shop) used to be. According to Charmaine, the shopkeeper there was a kind Indian man who spoke Cantonese and always sold her candies at a discount.
Heading down Teck Lim Road to the Spanish tapas restaurant Esquina, we found out from Charmaine that it was where an ice-cream seller used to produce homemade red bean, corn and atapchi flavoured ice cream. Her ten-year-old self would often sit and watch him churn out flavour after flavour of ice cream for sale.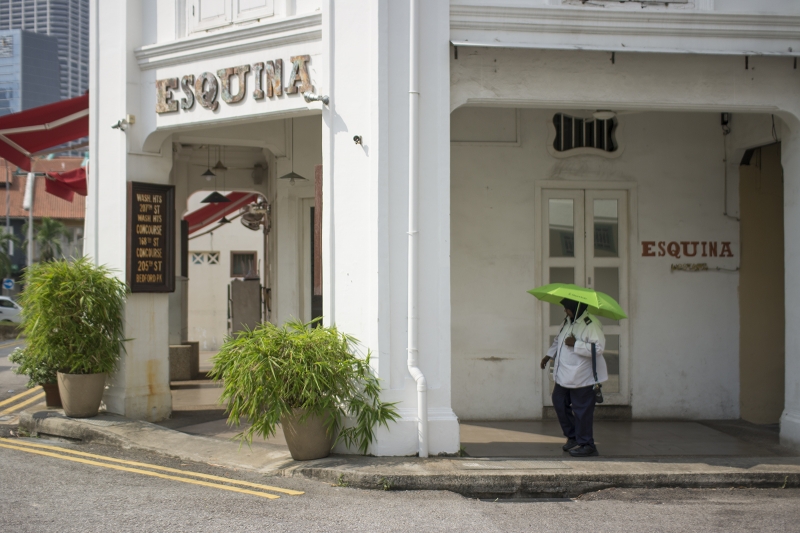 Along Jiak Chuan Road, a stone's throw from Charmaine's childhood home at 15A Keong Saik Road, sits Harry's, a bar and dining establishment with many branches around Singapore. Here, she used to spend many a day after school to help the family living there make paper boxes for sale. As she wrote in her book, this paper box factory was a place that "emanated familial warmth, fun laughter, [and] noisy banter".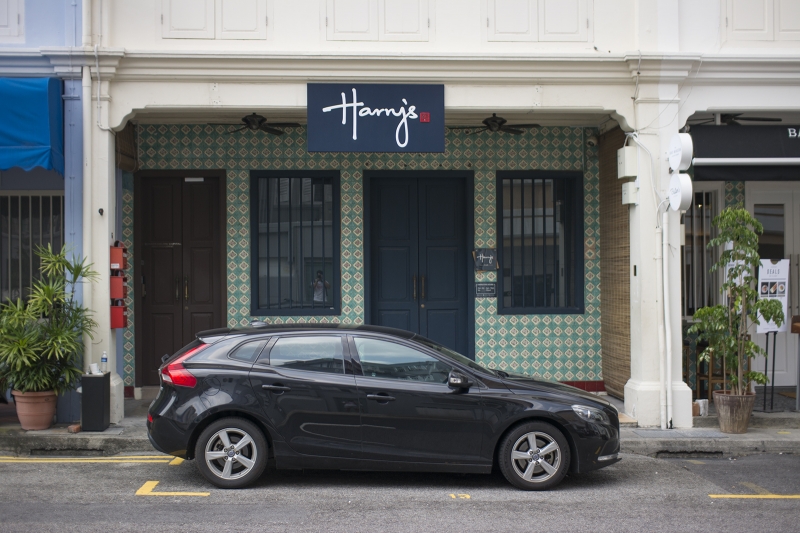 More than just a former red-light district
Keong Saik Road was not always a red-light district. It was initially a street where business clan associations and wholesalers set up their offices. In fact, the street was named after Tan Keong Saik, a prominent businessman in the late 1800s who was also an advocate for education and women's rights.
In the 1930s, with an increasing demand for post-work entertainment from the businessmen in the area, entertainment houses appeared on the scene. Nevertheless, these places were not initially designed for paid sexual transactions. Rather, they were places where female singers and musicians, known in Cantonese as "pei pa zai", were engaged to entertain businessmen and their associates with song and music.
It was only later in the late 1950s that the entertainment landscape became more sexual, as working girls known as "dai gu liong" arrived on Keong Saik Road, providing massage and sexual services. The area gradually morphed into a full-fledged red-light district by the mid-1960s. The shophouses that were used as brothels had rectangular light boxes above their front doors, on which red letters indicating the address were imprinted. Some of these light boxes are still present today if you look closely enough.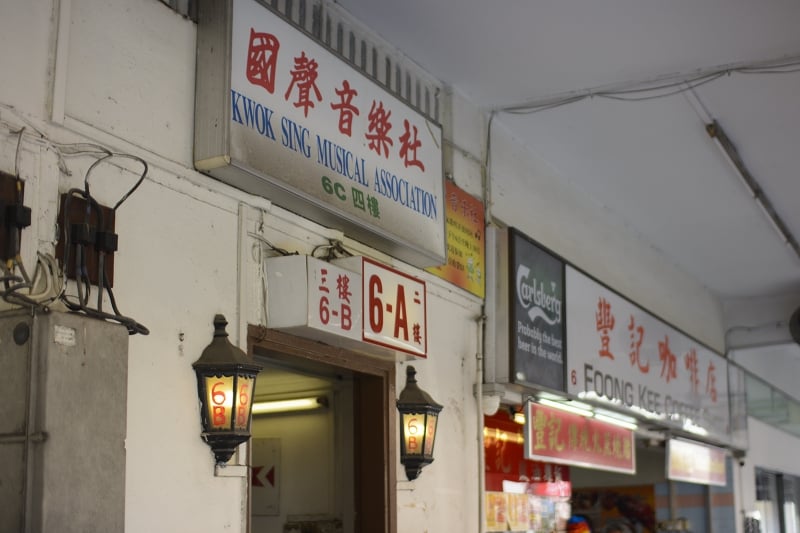 Even though her own mother operated a brothel on Keong Saik Road, whose address is the title of her book, Charmaine took pains to highlight that the street was not all about sleaze.
For its many residents, Keong Saik Road was, above all, a home and a community. It was a neighbourhood where families were raised and businesses were tended to, a place where people worked hard and worked together, just like any other kampung in Singapore at that time.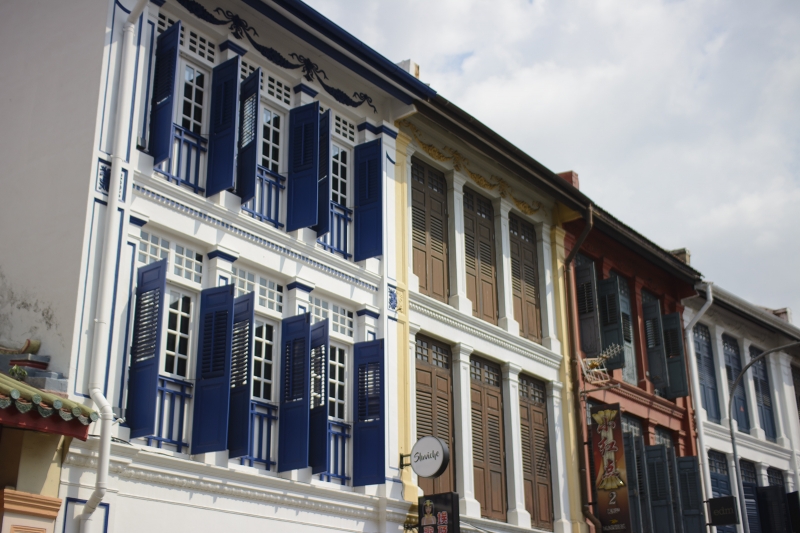 As Charmaine's sincere and articulate commentary revealed, Keong Saik Road also reflected the resilience of the many marginalised women who worked on the street. Despite their difficulties, they persevered in working towards a better future for themselves and their loved ones.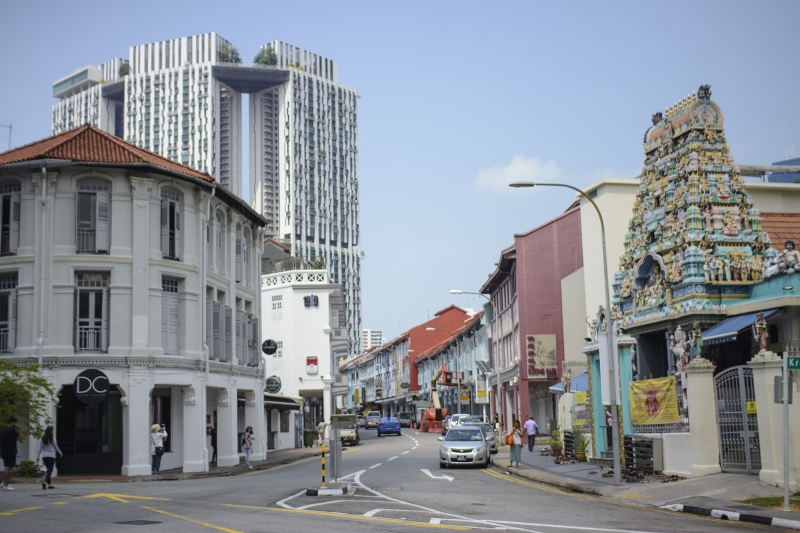 Their stories, as told through the likes of Charmaine, are as much a part of the Singapore story as the glittering skyscrapers that surround Keong Saik Road today.
If you're visiting Singapore and is keen to stay near this iconic street, then do consider Holiday Inn Singapore Atrium, one of the country's best 4-Star hotel. It is located just five mins' drive away and boasts awesome features such as great views of the city from the rooms. Their buffet breakfast has received rave reviews from guests gushing about the wide selections ranging from local delicacies to international cuisine, so don't miss it!