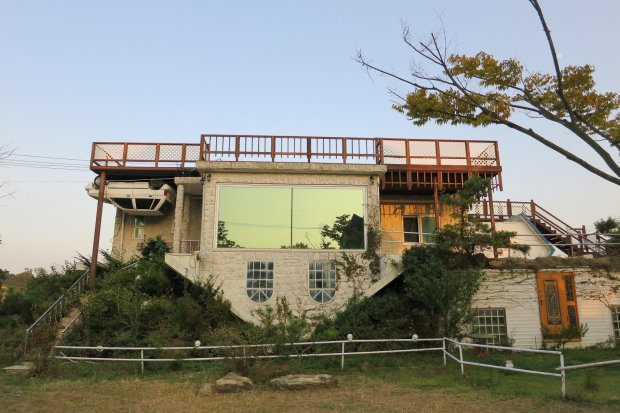 Quite similar to the house that stands on its roof in Poland, the upside down house of Ganghwa Island in Incheon, South Korea is one of the incredible attractions that make this lovely island a must-visit for architects, art lovers or just anyone who enjoys peculiar structures.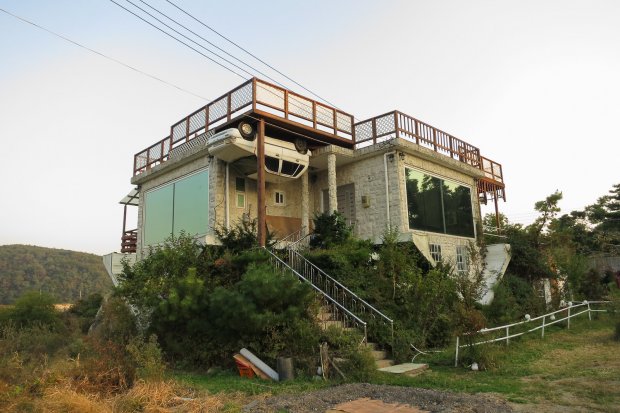 The brainchild of a former clothing designer Jeon Yong-sun, this upside down house challenges the notion that objects should stand upright. Visitors often try to view the house between their legs to see if it looks normal with an inverted position. And the result? Well, you can try it when you're there.
If you're wondering whether it also has an upside down interior, better watch this.
37.713293, 126.450956,Ganghwado, Incheon, South Korea
Explore this peculiar house in Ganghwado, Incheon, South Korea before it's gone.
Image credits: blog.korea.net