As the fiery disc sinks down the horizon, streaks of oranges and reds pour out into the skies and clouds like a pot of molten lava.

No two sunsets are ever the same. Its sheer visual variety ensure poets never run out of new phrases to describe the spectacle. Here are some of the best spots in Asia you ought to visit even if it's just to catch the sunset.
Mount Rinjani, Indonesia

Image credit: Thomas Winter
Indonesia's massive and active volcano sits on the island of Lombok, with an elevation of 3,726 metres. Those who commit themselves to the arduous climb up Mount Rinjani will be rewarded with changing sceneries and incredible views. The awe-inspiring sunset will just be the icing on top of the well-deserved cake.
Ko Tao, Thailand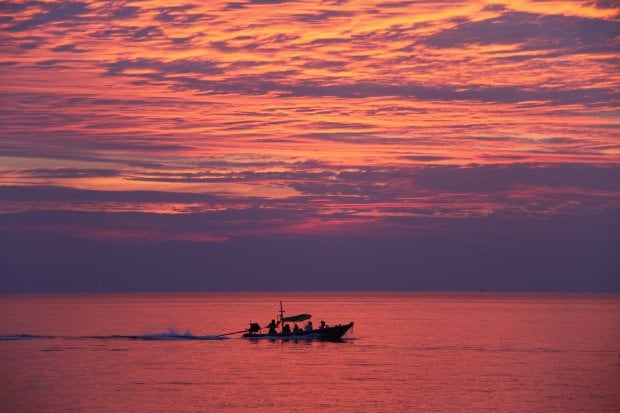 Image credit: Frédéric Gloor
Name inspired by its turtle-like shape, the island of Ko Tao, which lies in the Gulf of Thailand, has attracted many travellers for its excellent diving spots. Coincidentally (or not), green turtles and hawksbills are a common sight here as the island is also a breeding ground for these creatures.
Borobudur, Indonesia
Image credit: Alex Hanoko
This world's biggest Buddhist monument is the spectacular Borobudur Temple which is built in the 9th century in Indonesia's Central Java. Once a year, Borobudur Temple is extra lively and teeming with Buddhist devotees from all over the world commemorating Vesak – a holiday to honour the birth, enlightenment, and death of Gautama Buddha. Catching the sunset behind the shadowy outlines of the iconic stupas is a must-do.
Boracay, Philippines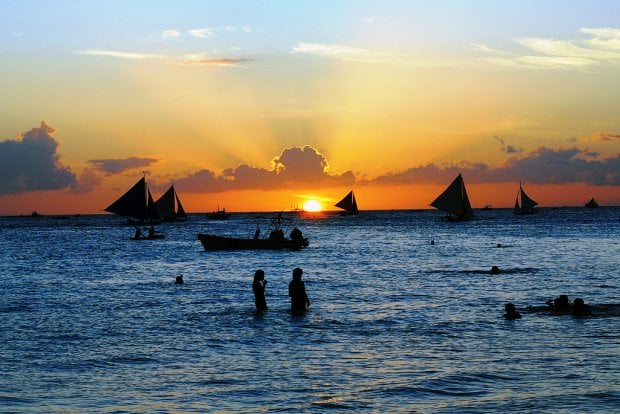 Image credit: John Valentine ii
This small island in the Philippines is famed for its stretches of powdery white sand beaches and shallow clear waters. It is a haven for beach-lovers, and the ultimate getaway for relaxation. As the day turns to dusk (punctuated by a magnificent sunset) – an exciting nightlife unveils itself.
Also Read: Local Tips: Best Spots in Boracay to Catch Sunrise and Sunset
Krabi, Thailand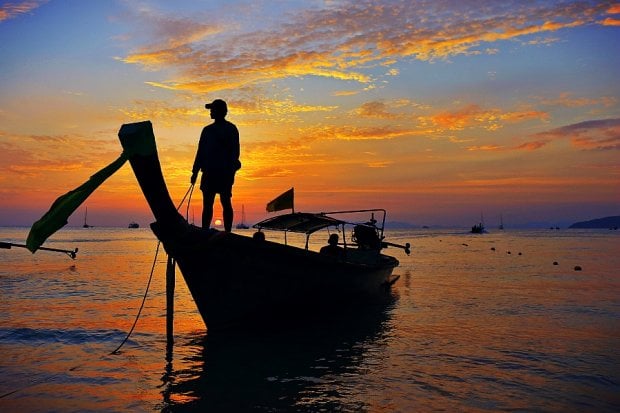 Image credit: Roberto Trm
Located in the southern province of Thailand, Krabi Island is a hotspot for travellers looking for beach and outdoor adventures. Ao Nang Beach, Railay Beach and Koh Klang are just among the handful of sites to enjoy a magnificent sunset. Alternatively, hop on a sunset cruise to enjoy a cocktail in the middle of the sea as the sun goes down.
Also read: 11 Reasons Why Travellers Keep Going Back To Krabi
Great Wall of China, China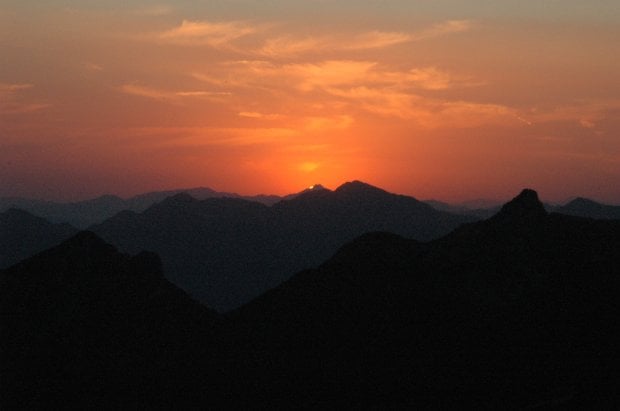 Image credit: Grayskullduggery
The 8,851 kilometres-long Great Wall Of China was built as early as the 7th Century BC as a defence mechanism for the Chinese Empire against intrusions. One does not need to climb to the highest point of this historical monument to enjoy a breathtaking view of the sun setting behind the Yan Mountains – simply being anywhere along it will suffice.
Angkor Wat, Cambodia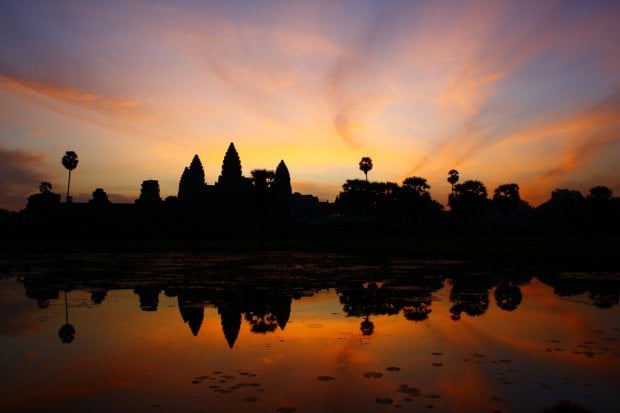 Image credit: Andrea Tan
Angkor Wat, its literal translation being "temple city", is the most expansive religious structure standing in the world. Converted into a Buddhist temple in the 14th century, this complex sees continuous conservation efforts to restore it to its full grandeur. The outstanding monument that is the Angkor Wat central tower stands at 213 metres tall and is a perfect backdrop against the setting sunset.
Bali, Indonesia

Image credit: Hayley H
This Indonesian island, arguably the most well-known in Indonesia, is located at the western end of the Lesser Sunda Islands. it is a destination for just about anyone and everyone – honeymooners, families, backpackers and more. Being in Bali readily lends to a deep sense of spirituality, with temples spread across the island alongside breathtaking mountain scenery, clear sandy beaches and beautifully scaped rice terraces.
Taj Mahal, India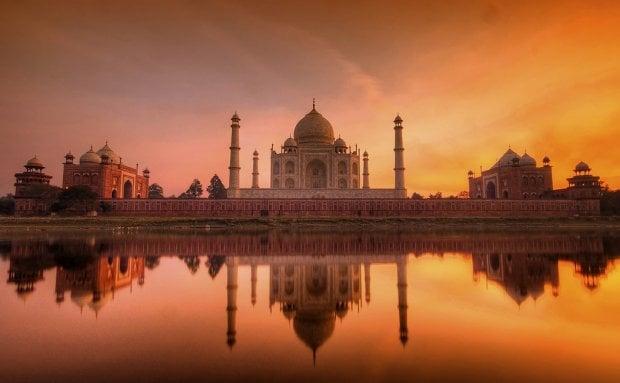 Image credit: Nedim Chaabene
This famous white marble mausoleum, located in Agra, India, is the quintessence of Mughal architecture – a combination of Indian, Persian and Islamic influences. The Taj Mahal is a stunning symbol of India's rich history. The shimmering white marble used to build the centre of the monument changes colour depending on the sunlight (or moonlight) that hits the surface – a display that brings tourists flocking come dusk.
Cameron Highland, Malaysia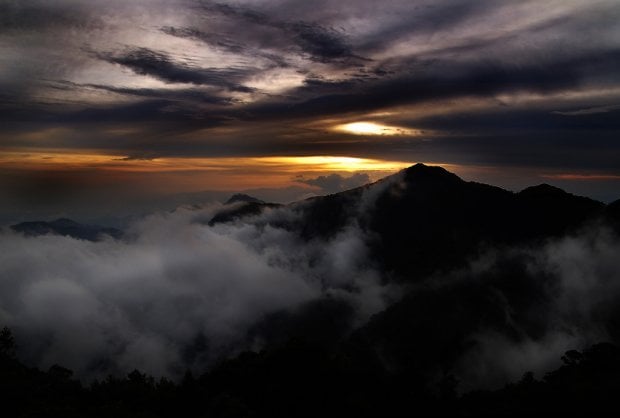 Image credit: Amrufm
Malaysia's most extensive hill station is a destination for nature-lovers, featuring rolling tea plantations, vast vegetation and tumbling waterfalls. Cameron Highlands is blessed with cool weather year-round too, and one can easily forget they are actually pretty close to the equator!
Nagarkot, Nepal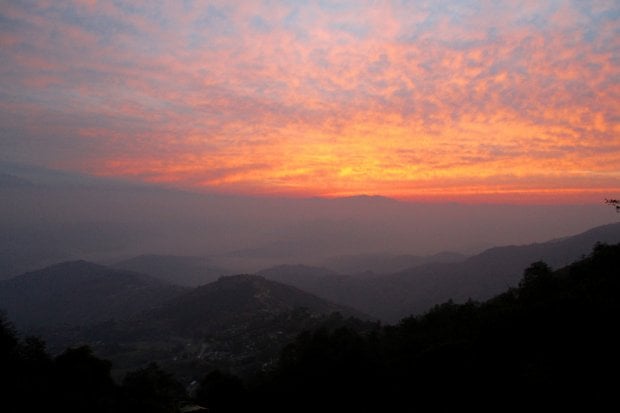 Image credit: Jodie Wilson
Nagarkot is a village in Bhaktapur District, Nepal. It was first established a fort for Kathmandu Valley before being utilised as a summer retreat for a royal family. Standing at 7200 ft above sea level, it is a prime viewpoint to enjoy a picturesque view of the sun disappearing behind the majestic snow-capped Himalayas and Mount Everest.
Phuket, Thailand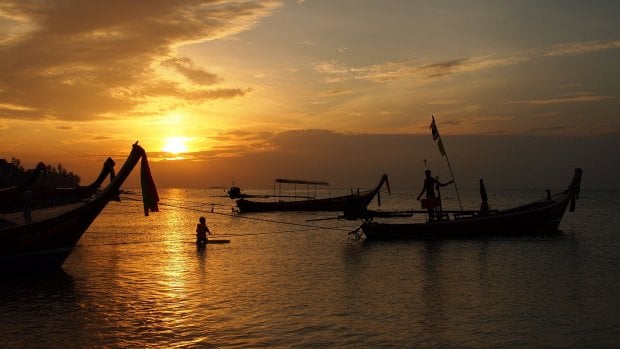 Image credit: Maxence
Phuket is Thailand's largest island. Previously part of the trading route between India and China, it is now a famous vacation spot with fantastic tourist infrastructure, glorious beaches and an exciting nightlife.
Maldives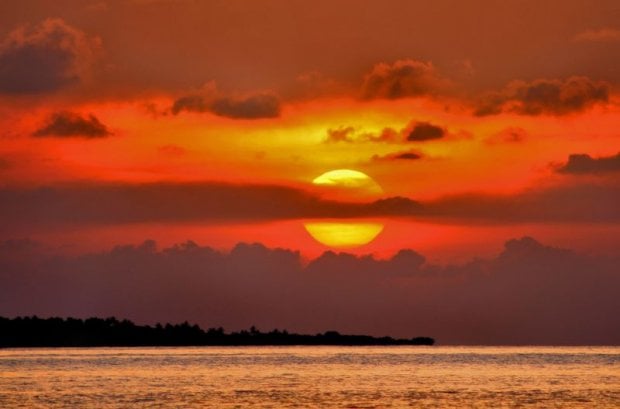 Image credit: Jim
Maldives is an island nation located on the Indian Ocean. It is a famous destination for couples on honeymoon, as well as a prime spot for divers and snorkellers. It boasts luxurious water villas along heavenly white sand beaches and crystal clear lagoons. What could be more romantic than catching a sunset on a quiet beach in Maldives with the love of your life?
Manila Bay, Philippines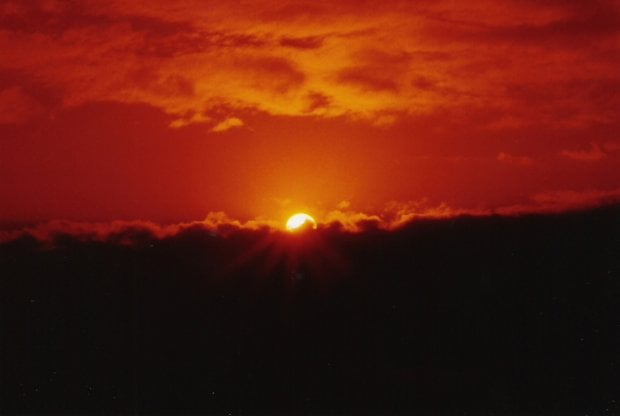 Image credit: Randy Galang
Surrounding the capital city of the Philippines is Manila Bay, one of the world's greatest natural harbour. In the evenings, Manila bay is a popular spot for both travellers and locals alike to go for walks and to catch the sun setting over the horizon.
Marina Beach, India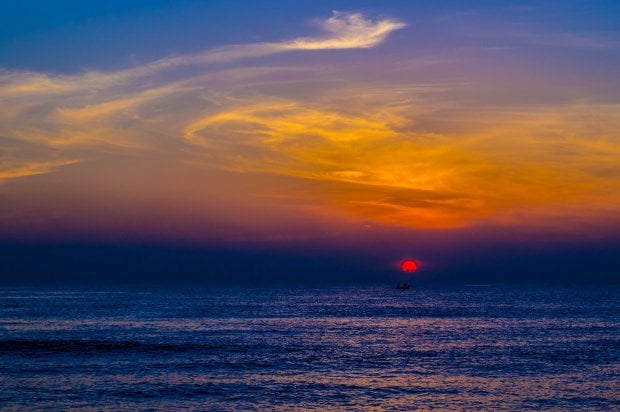 Image credit: Thangaraj Kumaravel
The 13 kilometres stretch of Marina Beach in the city of Chennai is the longest natural urban beach in the country. Facing the clear blue Indian Ocean, this beach has been converted into a tourist spot over the years and many throng here catch the much-raved about sunset at its captivating best.