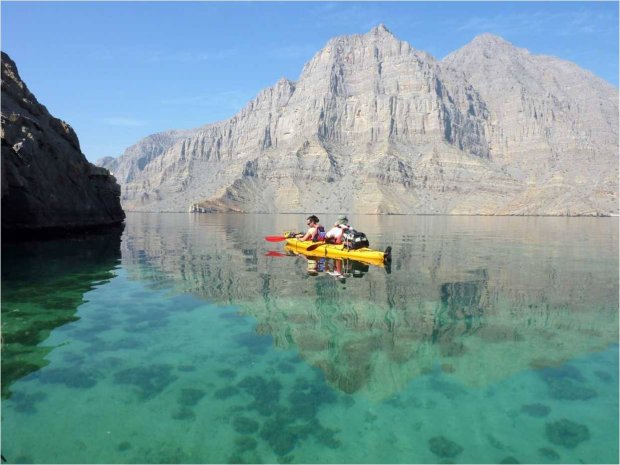 Image credits: sindbad-voyages.com
Speak of fjords and anyone would immediately associate them with Norway or New Zealand, but did you know fjords also exist even in the Middle Eastern country of Oman? In the northern tip of the Oman peninsula, bound in by the United Arab Emirates and the Strait of Hormuz, lie the magnificent fjords of Musandam.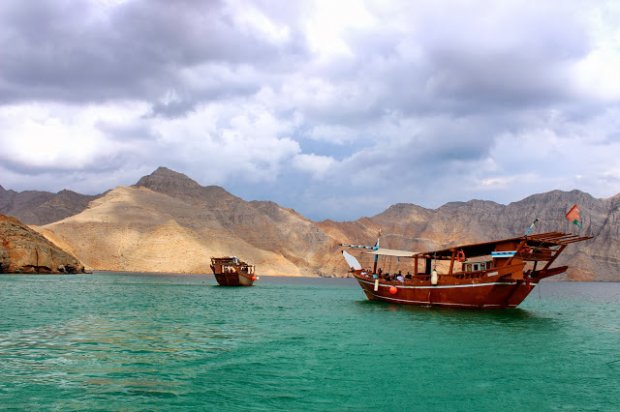 Image credits: greenegyptiannoise.blogspot.com
The fjord-like landscape of Musandam gives it the title the "Norway of the Middle East" – of course, without snow and the extremely cold temperature of Norway. Musandam's winter temperatures only average at about 23 °C (73 °F). One of the must-do activities in Musandam is the fjords ride on a traditional Omani boat. You can also do kayaking, swimming and getting close encounters with dolphins and other sea creatures.
Take a look at these exciting activities you can do around the Musandam fjords.
26.199260, 56.245102,Khasab, Oman
If you're going to the Middle East, make sure to cruise down Oman's version of the Norwegian fjords.