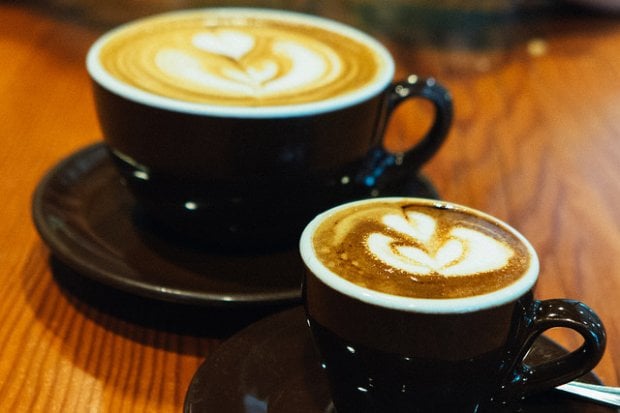 Image Credits: http://bit.ly/1rvaw1a
Couples in Seoul seeking the perfect dating spot should look no further than the various cafes around the city. Cafes are springing out all over Seoul and there are plenty to discover and to fall in love with. Many even differentiate themselves with unique themes that add a little quirk to the ordinary coffee-sipping experience. Take your pick from our list of cafes in Seoul perfect for couples and head off to enjoy intimate conversations while indulging in delicious coffee and desserts.
Remember: a lot can happen over a cup of coffee.
Let's take a look at a few.
1. Jiyugaoka Hatchome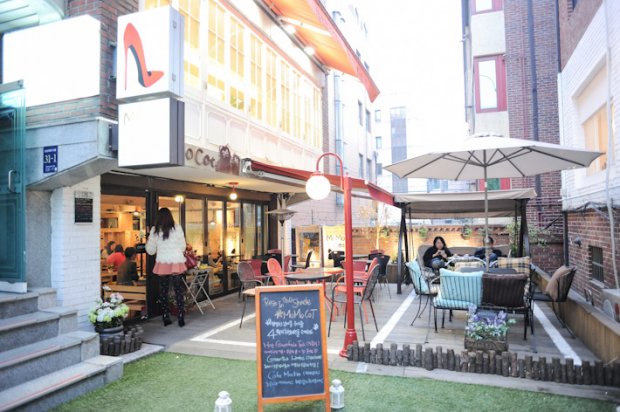 Image Credits: http://bit.ly/1uqclP2
Jiyugaoka Hatchome is a specialty cake shop and restaurant with a cosy atmosphere. With excellent cakes and also main dishes like pasta and pizza on their menu, Jiyugaoka Hatchome is a must-go when you're in the area. Try their Gorgonzola creamy pasta, and for dessert, order their popular smooth tiramisu or strawberry shortcake. There's nothing quite like the perfect meal when you're on a date!
Address: 38, Apgujeong-ro 79-gil, Gangnam-gu, Seoul.
2. Passion 5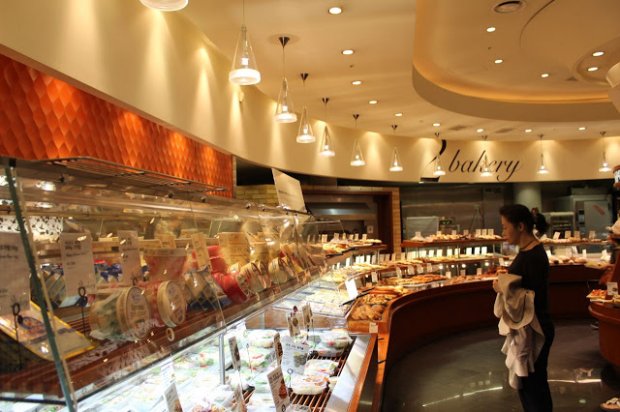 Image Credits: http://bit.ly/1uHYvDX
As the name suggests, Passion 5 comprises five different dining sections. It has a gelato corner, a patisserie and cafe, a chocolatier, a bakery take-out station and a full-fledged restaurant. Everything you can crave for is under one roof. Bring your date to this chic cafe for the ultimate dessert date. How about a balsamic pecan tart and strawberry cake followed by a cup of coffee?
Address: 272, Itaewon-ro, Yongsan-gu, Seoul
3. Club Espresso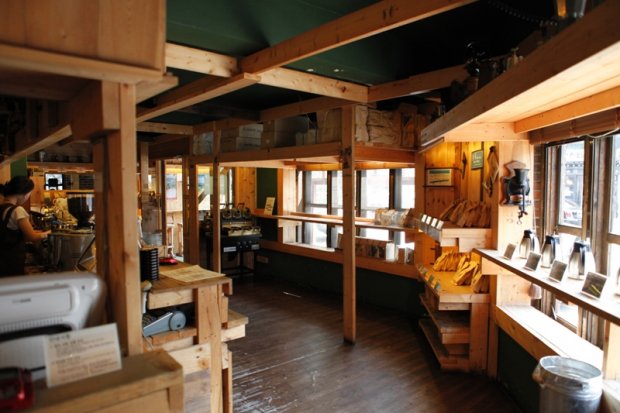 Image Credits: http://bit.ly/Y9DU1b
Sitting between two mountains, making your way to Club Espresso will feel like an escape from the rush of downtown Jongno. Just getting to the cafe and spending the day there is a great idea for a date. Share a few laughs and whisper sweet nothings to one another over your pick of Club Espresso's coffee. Club Espresso has been brewing since 1990 and currently, they roast 22 kinds of single origin coffee beans from all over the world. This is definitely the place for all coffee-lovers out there. The best part: their coffee is affordable as well! Sip a Hawaiian Milk Coffee and let the rustic charm of the cafe work its magic on you.
Address: Seoul Jongno-gu Buam-dong 257-1
4. Bloom and G
oûté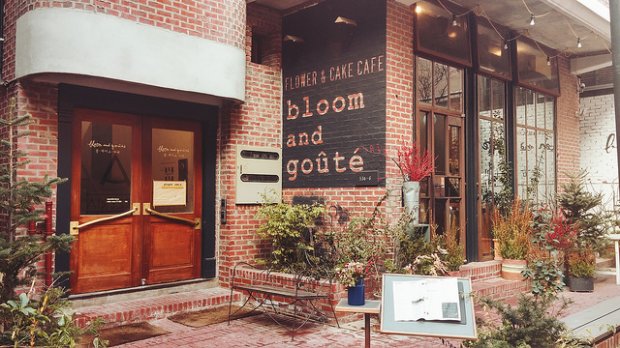 Image Credits: http://bit.ly/1rbHFzE
You wouldn't miss Bloom and Goûté should you walk past – its beautiful exterior will definitely catch your eye and entice you in. Don't be fooled – it is not a flower shop! Step inside and Bloom and Goûté's comprehensive menu and delicious food will win you over. Their brunch menu include dishes like hummus, eggs benedict and teriyaki chicken sandwiches. They also serve hand-made pastries. Get a seat on their patio or rooftop and soak in the greenery. This is the place to go, especially if your lady loves flowers.
Address: 545-24 Sinsa-dong, Gangnam-gu, Seoul (35-1 Apgujeong-ro 10-gil)
5. Coffeest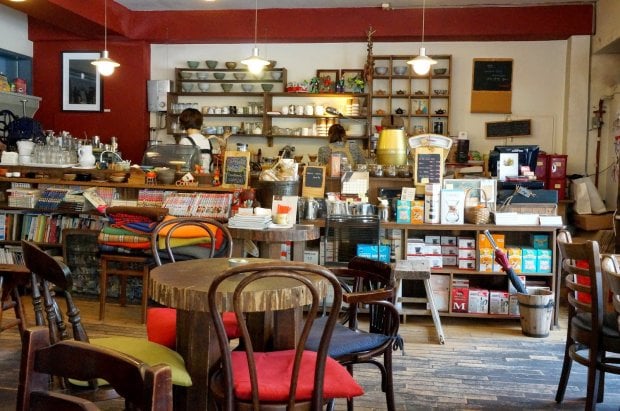 Image Credits: http://bit.ly/1rntwyk
Coffeest is tucked on a quiet street a short stroll from Gwanghwamun Station. It is a single-room cafe with a beautiful wooden interior and excellent coffee. In fact, Coffeest is known to be a favourite among coffee lovers. You can expect a good variety of beverages, along with some food items including paninis and muffins. Being in close proximity to the Seoul Museum of History and Sungkok Art Museum, an idea for a date is to hit these attractions and then head down for a break in Coffeest. This is the sort of cafe you might just find yourself coming back to over and over again.
Address: Seoul Jongno-gu Sinmunno 2(i)-ga 1-335
6. Piano cafe

Image Credits: http://bit.ly/1xk0zac
If romance and music go together, Piano Cafe takes care of that perfectly. Be here with your sweetheart to sing a song of love or just get entranced by the jazz playing on the radio. This is an ideal place for both coffee and music lovers. Come down for a soothing music-filled evening and to enjoy a full range of hand-dripped coffee available at modest prices. A tip for all piano players out there: Bring your partners here so you can show off your skills on the grand piano in the main room.
Address: 342-15 Seogyo-dong (18-5 Wausan-ro 23-gil)
7. Coffee of Dream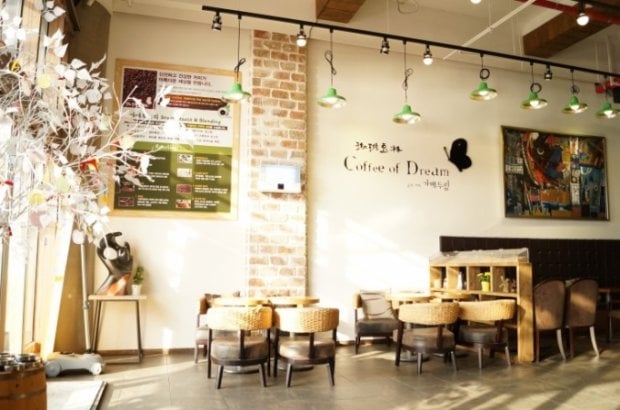 Image Credits: http://bit.ly/1sYXa9M
Coffee of Dream (or Cabae Duream) is a peaceful cafe with friendly and highly trained baristas. The cafe itself is even a coffee museum for you to explore. Here, you have a chance to mix love, coffee and art. Sit with your sweetheart at the cafe's charming open-air terrace high above the street and enjoy the urban view.
How to get there: Sinchon Station (신'천', Line 2) Exit 4. Walk approximately 500m to the Artreon Cinema building. Head up the 13th floor to reach Coffee of Dream.
With this list of cafes in Seoul perfect for couples, you should grab your date and head out soon!
If you're not already in South Korea, maybe it's time to start looking for the perfect travel package!