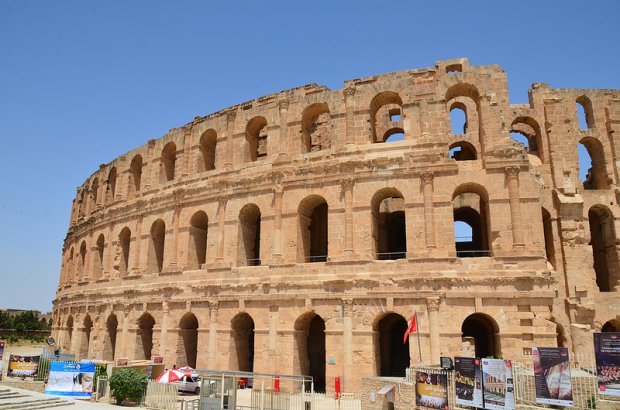 Image credits: http://bit.ly/YaE0q0
Often mistaken as the famous Roman Coliseum, El DJem Amphitheatre is an impressive ancient Roman structure in Tunisia, Africa. With a capacity of 35,000 people, it is considered one of the largest ancient Roman structures in world – almost equal to that of its iconic counterpart in Rome.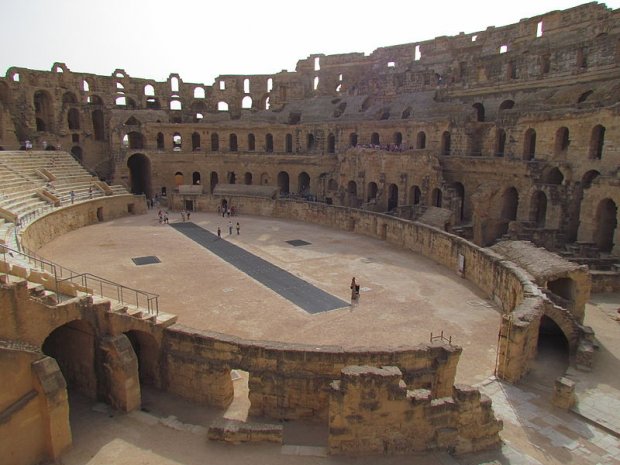 Image credits: http://bit.ly/1qxW0ni
Built entirely of stone blocks with no foundation, this amphitheatre is a free-standing complex that reflects the glory of the Roman Empire in the ancient times. Its sophisticated architecture and historical significance made it a UNESCO World Heritage Site – another great attraction worthy to be included in your bucket list.
Watch this and get a glimpse of this remarkable Roman amphitheatre.
35.296444, 10.706940,El DJem Amphitheatre, El Jem, Tunisia
Make your journey to Africa before the structure is gone.