After winning praises left and right, It's Okay to Not Be Okay released its final episode on 9 Aug 2020, wrapping up a successful run as one of the most talked-about Korean dramas this year. But first, the question on everyone's minds — where was It's Okay to Not Be Okay filmed? We know how difficult it is to track down every scene over several episodes. So just for you, our dear readers, we've rounded up the filming locations for It's Okay to Not Be Okay to help you relive your moments from the series! 
From the OK Psychiatric Hospital to the mysterious Cursed Castle, a majority of the filming locations in It's Okay to Not Be Okay take place across Incheon, Seoul, and Gangwon. Well, what are you waiting for? Fire up your Naver Map, and let's dive right into them! 
1. Hangang Bridge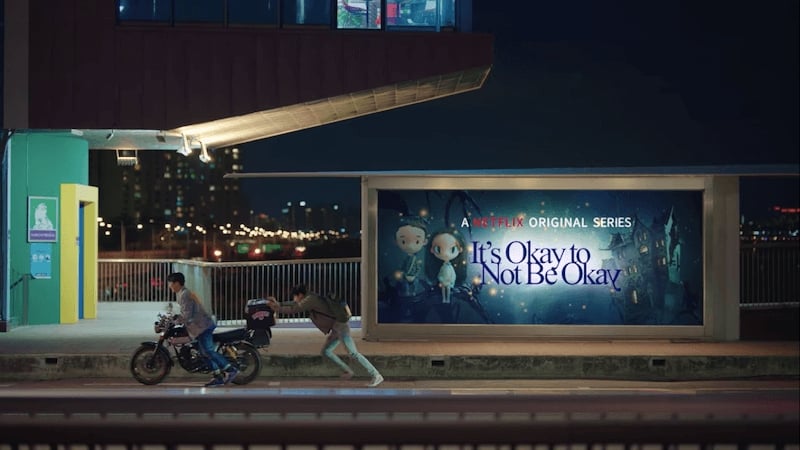 "The Boy Who Fed on Nightmares" is the first episode of It's Okay to Not Be Okay, so it's only fair that we begin our compilation of filming locations here. 
In this episode, Jo Jae-soo (Kang Ki-doong) offers to give Moon Gang-tae (Kim Soo-hyun) a ride home. But to Jae-soo's embarrassment, the motorcycle breaks down unexpectedly in the middle of their journey. The two men end up pushing the bike for the rest of the way through the Hangang Bridge, crossing the Han River, while they pass by an advertisement of their own K-drama. 
Another noteworthy detail in this scene? They also encounter a sign that reads: "You will meet your soul mate soon." Cue the OST.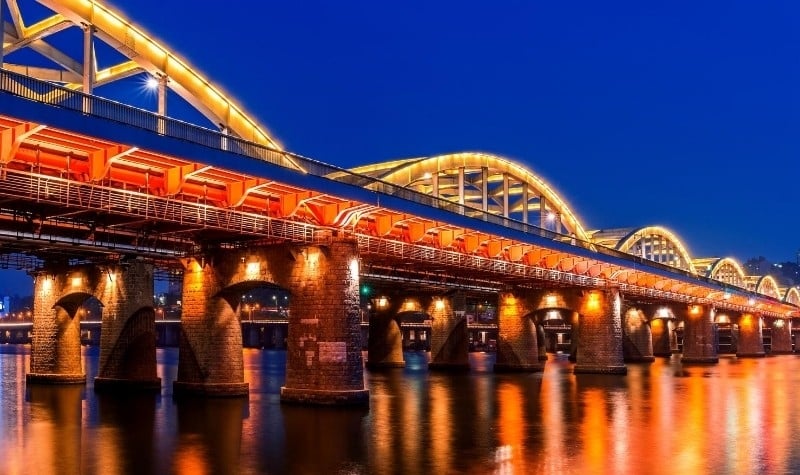 One of the famous bridges in Seoul, Hangang Bridge connects the Yongsan District to the Dongjak District. For a sight worthy of a postcard, it's best to visit the bridge at night when the city lights illuminate the river. 
Address: Ichon 1(il)-dong, Seoul, South Korea 
2. IK Light House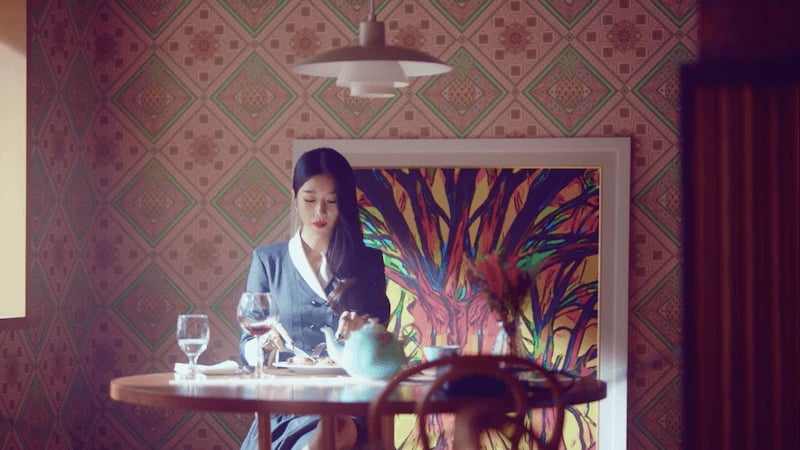 In the first episode of It's Okay to Not Be Okay, we see Ko Moon-young (Seo Ye-ji) eating alone at a café. Then, a mother and daughter recognise Moon-young as a famous children's book author and approach her for an autograph. 
The little girl compliments Moon-young's beauty, saying that she looks like a princess from a fairytale. But as they pose for a photograph, Moon-young asks the girl, "Who told you all princesses are kind and pretty?"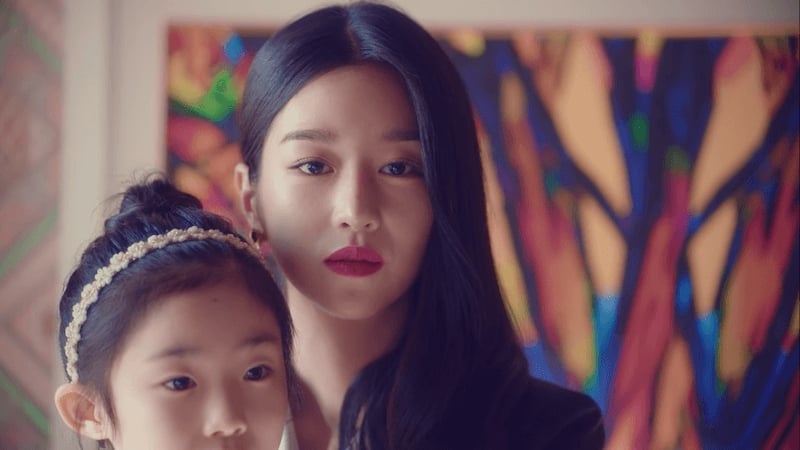 Curious about where this scene was shot? It was filmed in IK Light House, an elegant café and showroom serving coffee, tea, and baked goods. Good news: You can visit this café in person, too! 
For your future plans of dining at this beautiful café, head to the neighbourhood of Dongincheon below! 
Address: 8-1 Chamoejeon-ro 174beon-gil, Dongincheon-dong, Jung-gu, Incheon, South Korea 
3. Triple Street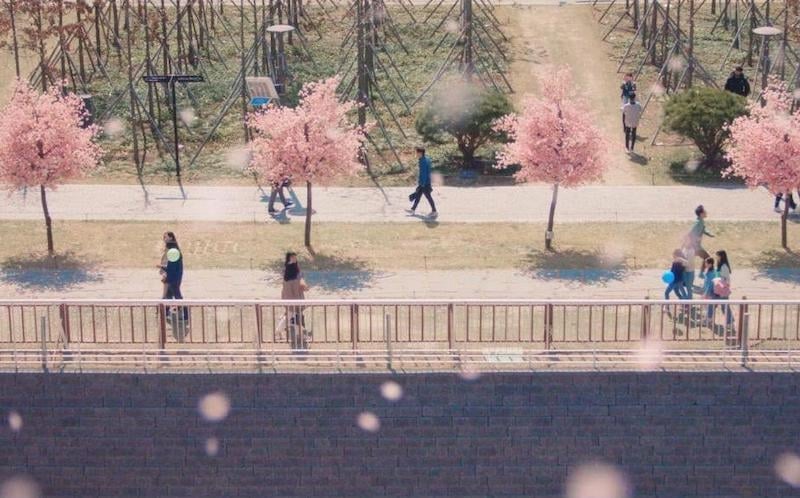 Who can forget this carefree moment at the beginning of the series? In the second episode titled "The Lady in Red Shoes," Moon Sang-tae (Oh Jung-se) runs excitedly through a path lined with cherry blossom trees. 
This charming scene was filmed on Triple Street, a popular shopping complex in Incheon known to be the "most splendid walkway" in South Korea.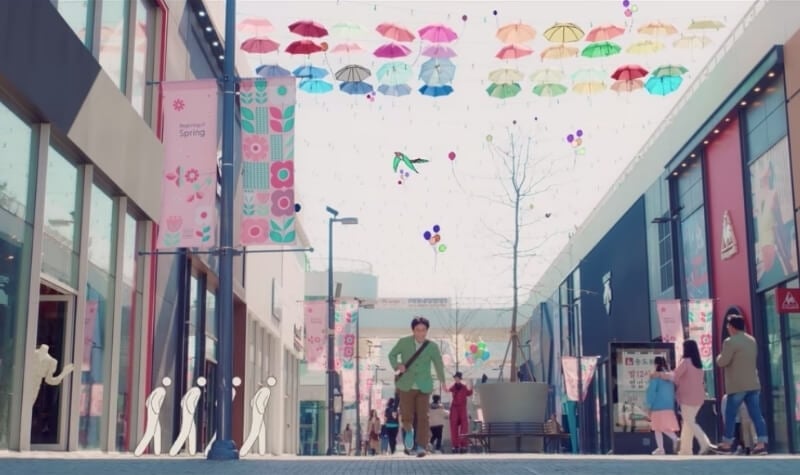 Like a scene out of a musical, a pure-hearted Sang-tae prances through a colourful sequence of dancing illustrations, singing birds, and floating balloons. He's blissfully immersed in his own magical world. 
Feel like stopping by this vibrant area on your next trip to South Korea? Luckily, You can easily spend an entire day exploring the restaurants, cafés, shops, and movie theatres at Triple Street. Don't miss out on the Sky Observatory, which lets you enjoy an astonishing view of the Songdo skyline! 
Address: 33-3, 16beon-gil, Songdo Gwahak-ro, Yeonsu-gu, Incheon, South Korea 
4. Forest of Wisdom Library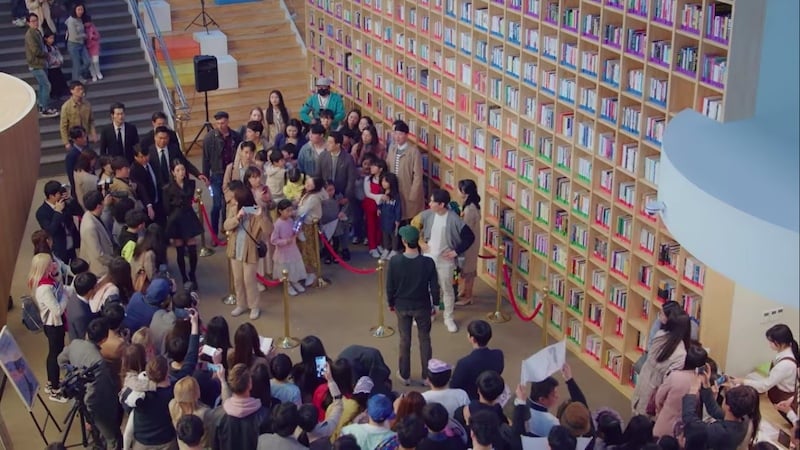 In the second episode of the series, Ko Moon-young holds a crowded book signing event at the Forest of Wisdom Library. Situated in Paju Book City, this public library is every bookworm's paradise, having floor-to-ceiling bookshelves that are stocked with over 200,000 books. While these books aren't for sale, you can absolutely sit down in the reading areas or buy yourself a cup of coffee between browsing sessions.  
Does this library seem incredibly familiar? Aside from It's Okay to Not Be Okay, the interior and outdoor spaces of the library building have also served as filming locations for The King: Eternal Monarch, What's Wrong With Secretary Kim, The World of the Married, and Romance Is a Bonus Book. 
Address: 145 Hoedong-gil, Paju-si, Gyeonggi-do, South Korea
Also read: 12 Beautiful Libraries & Bookstores to Visit Around Asia
5. Juncheon Seopdali Bridge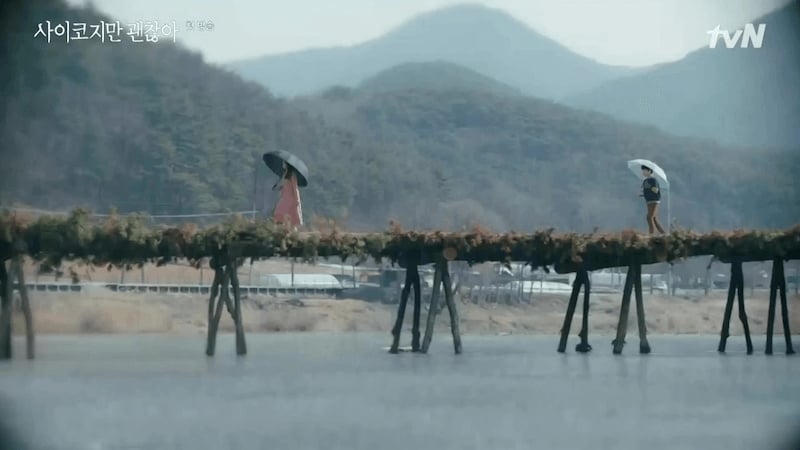 Many episodes in It's Okay to Not Be Okay reveal flashbacks to the early lives of the characters. In the second episode above, a young Moon Gang-tae follows Ko Moon-young on a rainy day across the Juncheon Seopdali Bridge. 
This bridge is made of wood and pine tree branches, hovering over the Jucheon River in the scenic village of Panun in Yeongwol County. Due to the fragility of its materials, the bridge must be rebuilt during early winter. It can be used only until the end of summer, right before the rainy season makes it too dangerous to cross. 
According to the Korea Tourism Organization, the bridge has stood for more than 300 years and has inspired several folk tales in South Korea. The nearest landmark is Panun Shelter, listed below. 
Closest Address: 2141 Songhakjucheon-ro, Panun-ri, Jucheon-myeon, Yeongwol-gun, Gangwon-do, South Korea 
6. Kang Soon-deok and Nam Ju-ri's Home – Geojin Village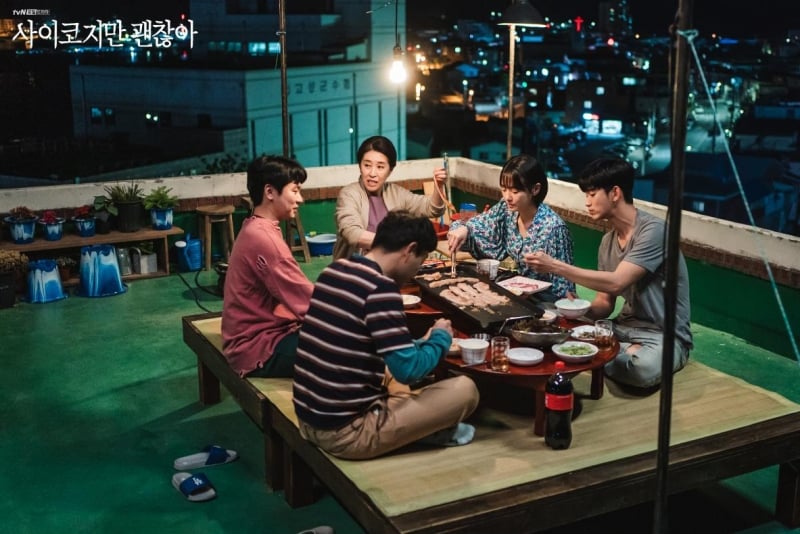 After relocating to his hometown near the sea, Moon Gang-tae moves into the house of Nam Ju-ri and Kang Soon-deok. Gang-tae and his brother Sang-tae live in the room above Nam Ju-ri's. Many scenes of the characters eating Korean barbecue and drinking take place on the rooftop of this house. Boasting views of Geojin Harbour and Geojin Beach, the house is situated in the fishing village of Geojin, located 28km north of Sokcho City.
Address: 14 Deungdae-gil, Geojin-ri, Geojin-eup, Goseong-gun, Gangwon-do, South Korea
7. OK Psychiatric Hospital – Secret Blue Café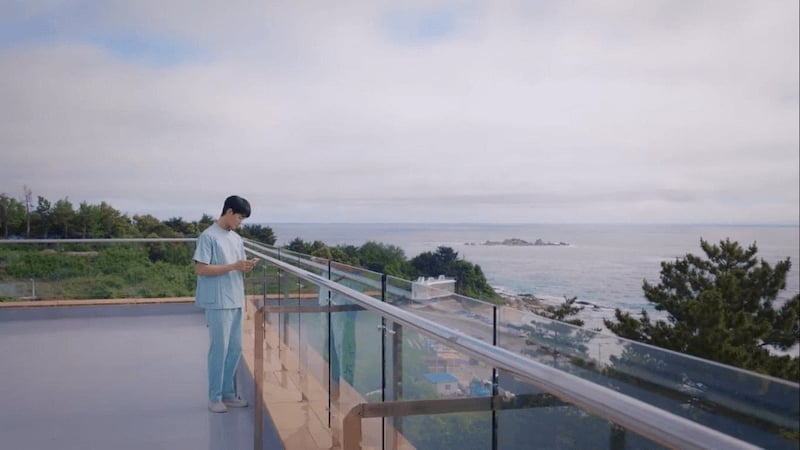 When Gang-tae leaves his job as a caretaker in Seoul and moves back to his seaside hometown with Sang-tae, the OK Psychiatric Hospital is where he begins to work. 
But here's the interesting part. What you see as the hospital on television is really a quaint coffee shop called the Secret Blue Café, perched on a cliff overlooking Seoraksan Mountain and Ayajin Beach. 
Officially welcoming visitors since Jun 2020, the café was built on the grounds of Ayajin Resort. Today, the property features manicured lawns, gardens, fountains, outdoor seating, and plenty of space to roam freely on the grounds. Inside the café, wide windows offer great views of the trees and the water.  
Many quiet and peaceful scenes in It's Okay to Not Be Okay were filmed at the grounds of Secret Blue Café, from the dining area to the café's garden outside. Indeed, there's a serene quality to the Secret Blue Café that makes it the perfect place to tell a story about emotional healing. 
Address: 31-6 Ayajinbuk-gil, Toseong-myeon, Goseong-gun, Gangwon-do, South Korea
8. The Cursed Castle – Sanida Café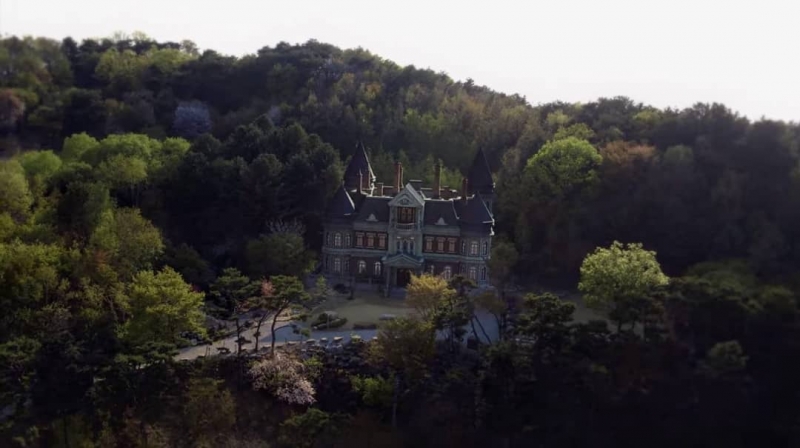 In the fifth episode titled "Rapunzel and the Cursed Castle," it's revealed that Ko Moon-young spent her childhood years in a mansion in the middle of a forest. In real life, this Cursed Castle is actually a beautiful café in Wonju City, about an hour and a half drive away from Seoul. 
When Gang-tae visits the castle and Moon-young looks down at him from her dreamlike balcony, that scene takes place in the grounds of Sanida Café, which provides the lush backdrop for the estate.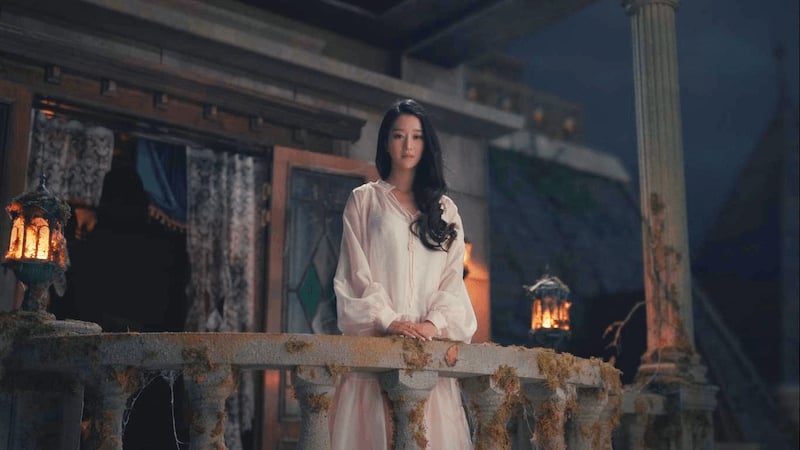 To create the imposing facade of the Moon-young's castle, the production crew installed an ornate doorway and a gate on the café premises. As for the interiors, the stained glass windows, wide hallways, and beautiful statues take on a haunting and eerie effect — all thanks to CGI.
Compared to other filming locations for It's Okay to Not Be Okay, the "Cursed Castle" won't look exactly like it does in the series. But it's still worth a visit, as you can enjoy stunning views of the surrounding forest from the rooftop of the café. 
Thinking of visiting this destination for real? Check out the address below! 
Address: 109-128 Chilbong-ro, Hojeo-myeon, Wonju-si, Gangwon-do, South Korea
Also read: This Is Where Seo Ye-ji's Mansion Was Filmed for It's Okay to Not Be Okay
9. Angel-in-us Coffee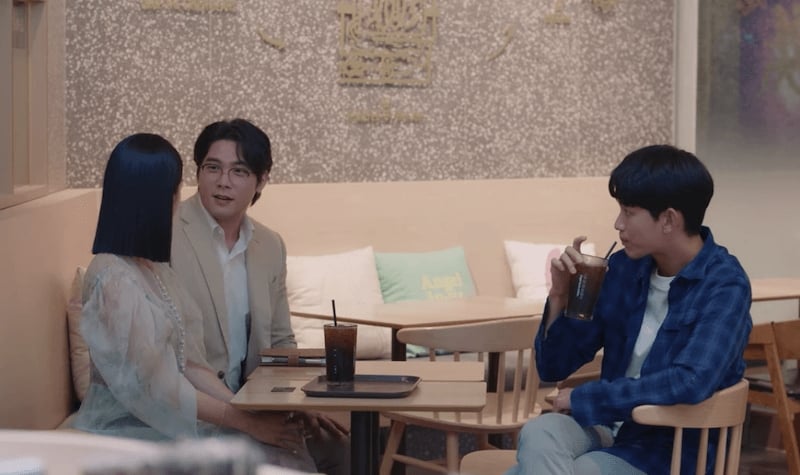 Angel-in-us Coffee is the café in the eighth episode where Gang-tae gets jealous over a fanboy who approaches Moon-young and asks for her phone number. Naturally, Gang-tae looks very annoyed the entire time this is happening. 
As far as It's Okay to Not Be Okay filming locations go, this one is the easiest to find. Why? Because Angel-in-us Coffee is pretty much everywhere. This popular coffeehouse chain has branches in almost every district in Seoul. In fact, you can probably stumble upon one without even trying. 
That said, it's still unclear as to where this particular branch is located. Once we track the exact address down, we'll update this article with the information you need. For now, you can choose from any of the branches listed here.
10. Red Lighthouse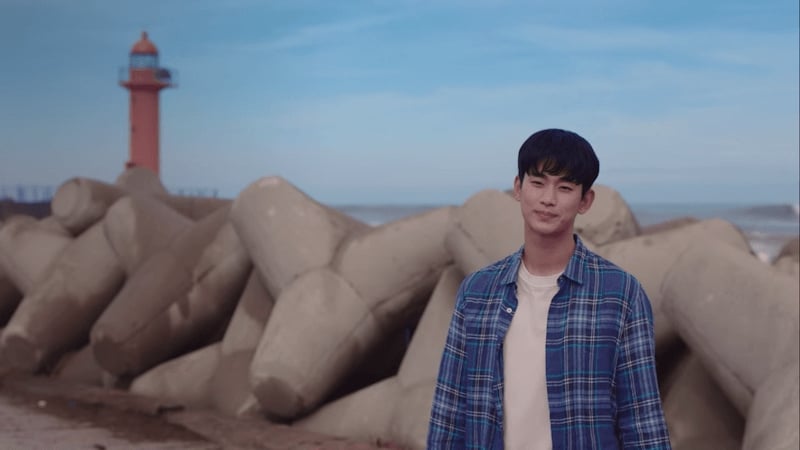 In the fourth episode titled "Zombie Kid," the Red Lighthouse is in the background when Moon Gang-tae chases after Ko Moon-young, who is walking home alone in the rain. Gang-tae wraps a jacket around her to keep her warm and they embrace as the rain continues to pour. 
The Red Lighthouse appears for the second time in the ninth episode titled "King Donkey Ears." Moon-young and Gang-tae decide to take a spontaneous day trip together — that is, until Moon-young gets angry and threatens to crash the car. She tells Gang-tae to get out of the car and then leaves him stranded near the sea. 
Fortunately, we know where this lighthouse is. Thanks to die-hard fans of It's Okay to Not Be Okay, we've managed to trace this seaside filming location to the address below.
Address: Yongho-ri, Ganghyeon-myeon, Yangyang-gun, Gangwon-do, South Korea
11. Sogeumsan Mountain Suspension Bridge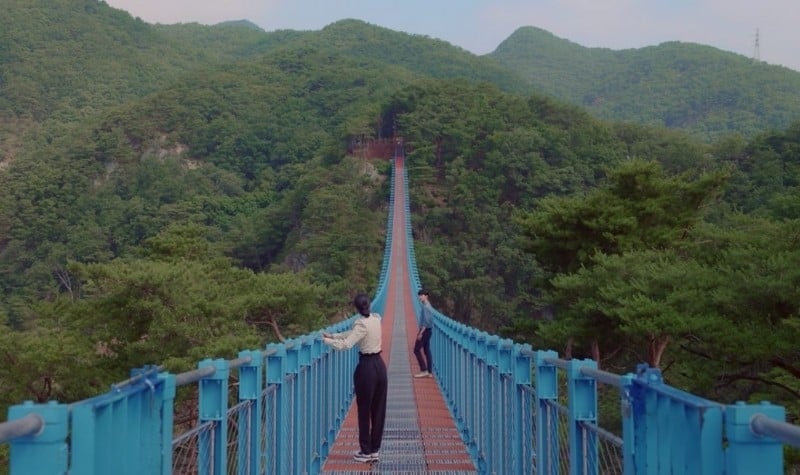 After things have calmed down between them, Moon-young and Gang-tae continue their day trip to the mountains. They arrive at the Sogeumsan Mountain Suspension Bridge in Wonju City. However, it turns out this lofty swinging bridge is a little too much for our fearless heroine. 
We can't blame Moon-young for getting cold feet though. Or for asking if Gang-tae could give her a piggyback ride across the bridge instead. (Just imagine being carried by Kim Soo-hyun!)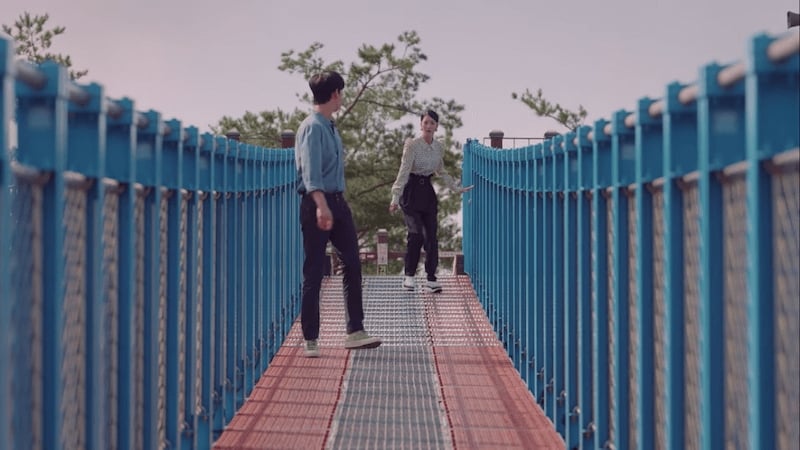 With a length of 200m and a height of 100m, this is the longest pedestrian bridge in South Korea. But don't worry about its stability, as the bridge's walkway is made of steel. Furthermore, LED lights are installed to make it safe for crossing even at night. 
Needless to say, the Sogeumsan Mountain Suspension Bridge attracts plenty of visitors for its amazing scenery. If you're driving to this filming location, you can park your car at Ganhyeon Amusement Park. Other popular attractions in the city include Museum SAN, Chiaksan National Park, Guryongsa Temple, and the Wonju Rail Bike Park. 
Address: 26 Sogeumsan-gil, Jijeong-myeon, Wonju-si, Gangwon-do, South Korea
12. Wolmido Culture Street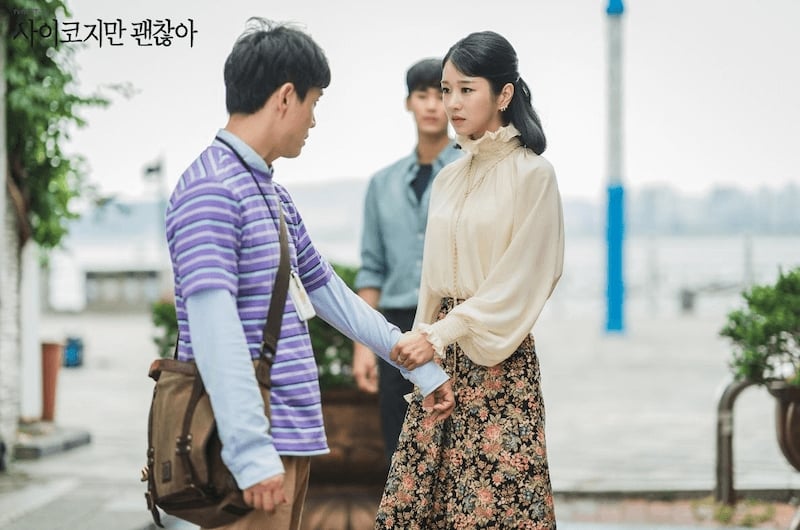 Wolmido Culture Street is a famous walkway on Wolmido Island that starts with Doodle Pillar and stretches all the way to Wolmido Lighthouse, where you can enjoy sunset views of the sea. Formerly a military area in Incheon, it's now a trendy gathering spot for friends, families, and couples. Lined with Korean restaurants and shops, the street makes for a leisurely stroll in the city.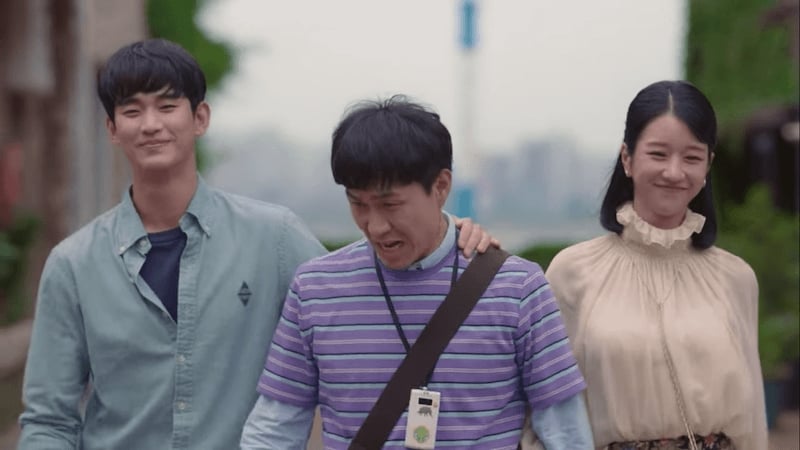 In the eleventh episode titled "The Ugly Duckling," this is the street where Moon-young, in a moment of vulnerability, confesses that she wants a big brother like Sang-tae. As Sang-tae welcomes Moon-young into the family, Wolmido Culture Street marks a hopeful moment for Gang-tae, Sang-tae, and Moon-young. And the three of them walk home together smiling.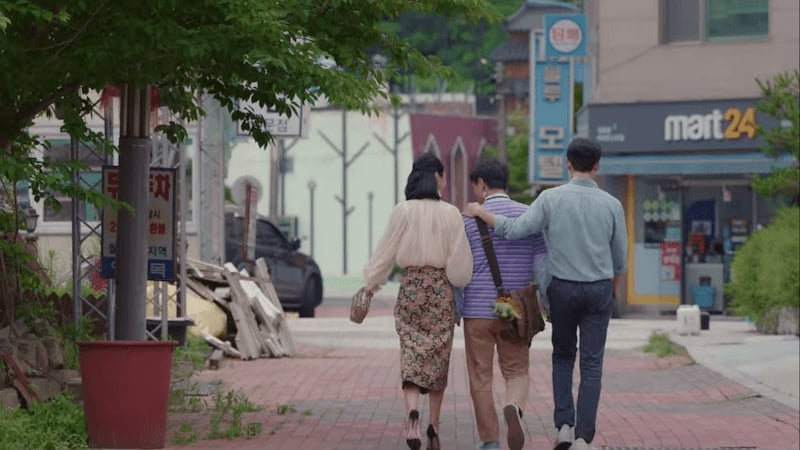 After so many episodes wrapped in darkness, this light and heartwarming scene makes us want to cheer for the trio. What can we say? It's nice to see the characters happy! 
Address: 98-57 Bukseong-dong 1(il)-ga, Jung-gu, Incheon, South Korea 
13. Uijeongbu Art Library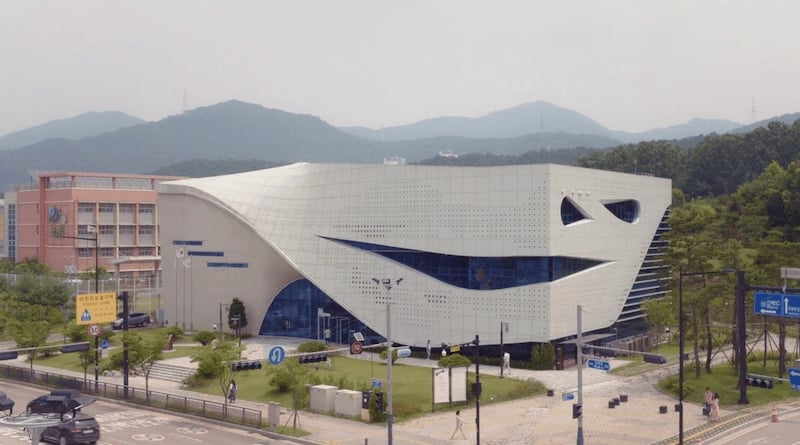 One of the best things about watching K-dramas is discovering new and exciting places along the way; some places you might not have even known existed in South Korea. Now, we can thank It's Okay to Not Be Okay for introducing us to another hidden gem: the Uijeongbu Art Library in the province of Gyeonggi. 
The art library appears in the 13th episode of the K-drama series. In "The Father of the Two Sisters," Gang-tae, Sang-tae, and Moon-young visit the library to check out illustrations in children's picture books.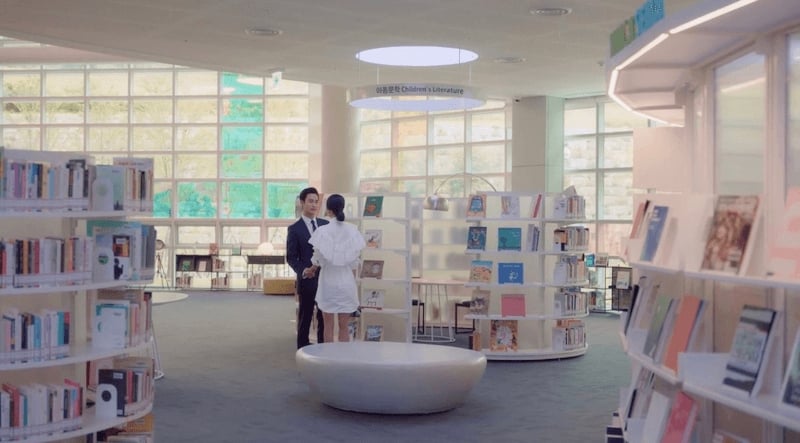 Designed by architectural company SnowAide, this modern library holds collections of art and literature across a three-storey building. Moreover, it attracts many visitors for its unique and eye-catching architecture, which incorporates hexagonal design features. It opened in Dec 2019 in the Millak neighbourhood of Uijeongbu.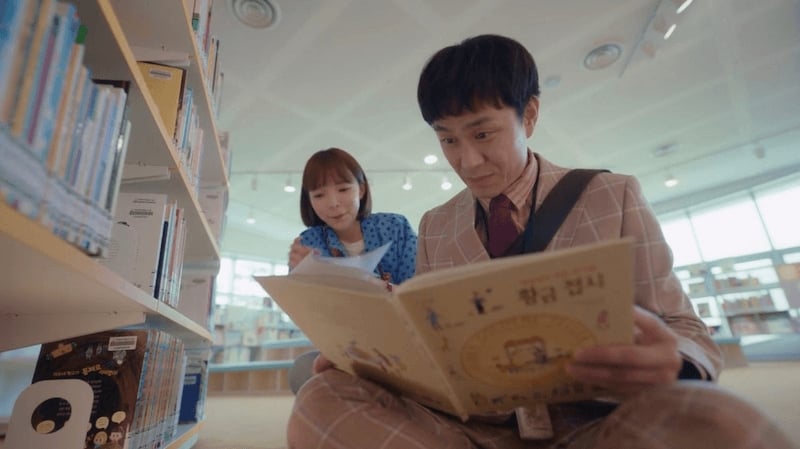 For your book-hopping adventures in South Korea, Uijeongbu City is a must-visit destination. It's known as the "City of Libraries" because it holds at least 74 libraries and book-related venues across the city, including the Uijeongbu Science Library and the Uijeongbu Art Library. 
Address: 248 Millak-ro, Millak-dong, Uijeongbu, Gyeonggi-do, South Korea
14. Seorak Hanok Guesthouse Pension
Out of the iconic filming locations in It's Okay to Not Be Okay, perhaps this is the scene that the fans have been waiting for. When Moon-young and Gang-tae have their first kiss outside the Seorak Hanok Guesthouse Pension, it's very much worth the wait — nine episodes, to be exact. Set against a romantic backdrop of lush greenery and dramatic lighting, this unforgettable moment in the series will steal your breath.  
For fans who want to visit this breathtaking landscape, the Seorak Hanok Guesthouse Pension can be visited in Sokcho City in the province of Gangwon. 
Address: Seorak Hanok Guesthouse Pension, 58, Sangdomun-gil, Sokcho-si, Gangwon-do, South Korea 
15. Cheongoksan Mountain (Yukbaekmajigi)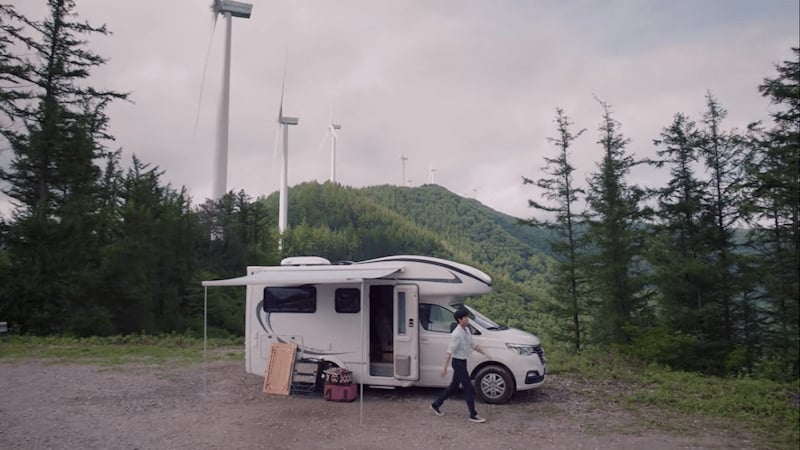 In "Finding the Real Face," the final episode of It's Okay to Not Be Okay, the main characters embark on a long camping trip towards a gorgeous mountain range with windmills. These windmills can be found in Cheongoksan Mountain in the region of Pyeongchang, where the 2018 Olympic Winter Games took place. 
As night falls, Gang-tae and Moon-young share a sweet moment in front of the campfire. Don't mind us, we're too busy flailing with glee.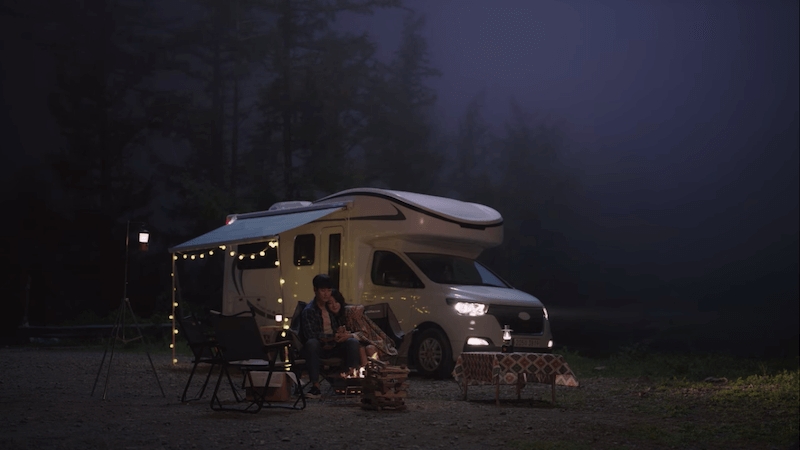 Interested in discovering this mountain getaway? Or maybe you just want to feel a little closer to your faves. Fortunately, you can find both the address and the drone footage of this camping site below. 
Address: Yukbaekmajigi, Pyeongan-ri, Mitan-myeon, Pyeongchang-gun, Gangwon-do, South Korea 
Also read: Korean Drama Bucket List: 17 K-Dramas That Will Take You Around the World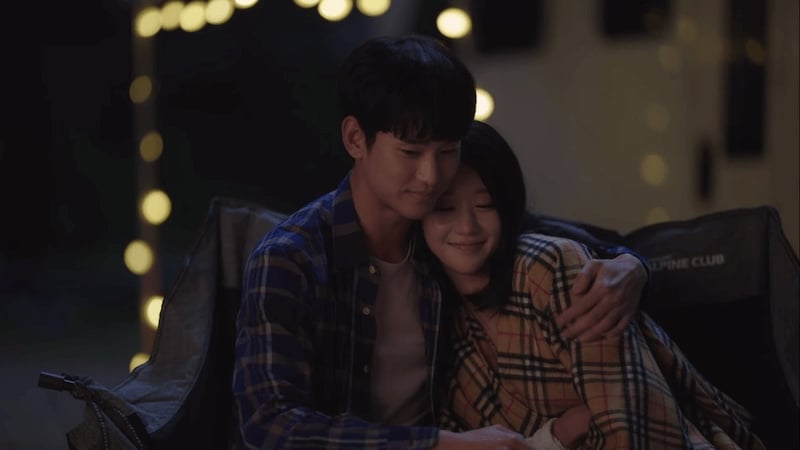 That wraps up our list of It's Okay to Not Be Okay filming locations! Be sure to bookmark this for your future trips to South Korea. And if you're lucky enough to visit these wonderful places someday, don't forget to tag us on IG: @tripzillamag! 
---
All screencaps of It's Okay to Not Be Okay are sourced from Netflix and tvN.