A welcoming and friendly country that can boast about its spectacular natural scenery as well as its modern cities, Australia has a lot in store for first time visitors.
There's so much to see and do that it will impossible to do everything—even in a whole lifetime. The beauty of it is that there will always be something left to experience or enjoy on a next visit to Australia. You will never run out of options. The obvious downside is that (difficult) choices will have to be made when planning your very first trip Down Under.
Hopefully, the following list of ten essential travel experiences in Australia will help you out a little.
1. Catch a Sunset and Sunrise at Uluru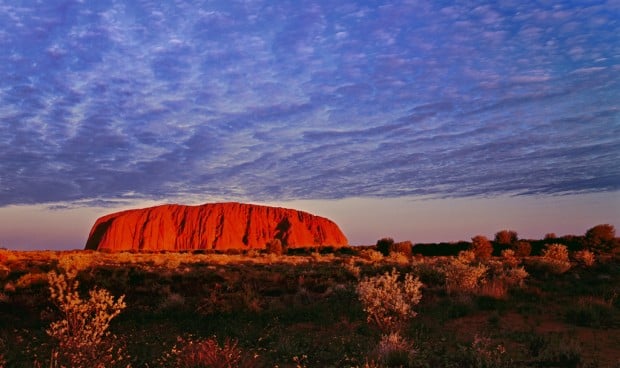 Image Credits: Mark Wassell

Together with the Opera House, Sydney Harbour Bridge, and kangaroos and koalas, Uluru is one of the very symbols of Australia. This massive red rock in the heart of the Red Centre is arguably the most well-known monolith in the world. The two very best times to see Uluru, also known by its English name Ayers Rock, are at sunset and sunrise, when the colours of the rock change with the shifting sun.
2. Scuba Dive the Great Barrier Reef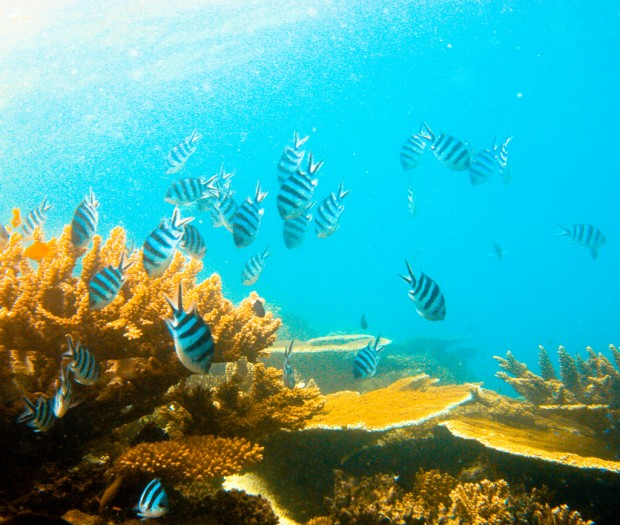 Image Credits: The.Rohit

This really is a no-brainer. Scuba diving the world's largest reef, the only living organism that can be seen from space, is one of the top travel experiences that you can have in Australia. The Great Barrier Reef is actually a collection of more than 3,000 different reef systems, coral atolls, tropical islands and spectacular beaches. You're advised to spend at least a few days there, taking a boat trip to explore this breathtaking underwater world by snorkeling or scuba diving.
3. Drive the Great Ocean Road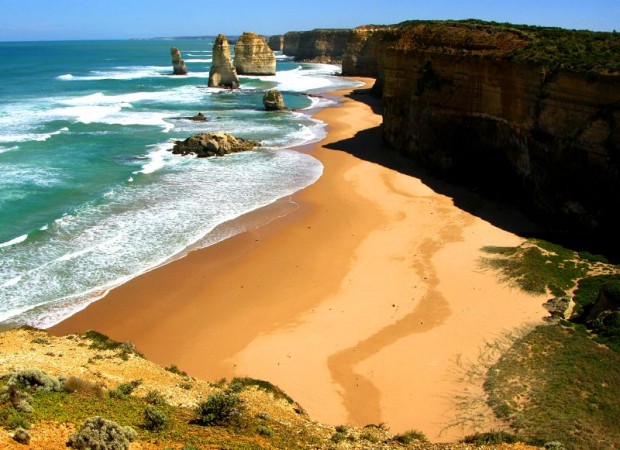 Image Credits: jurek d.
One of the world's most beautiful road trips, the Great Ocean Road runs for about 250 kilometres between Torquay, a short distance to the west of Melbourne, and Warrnambool. It essentially follows a section of the south coast of Victoria and takes in the lush green forests of Cape Otway National Park, some of the world's best surf beaches and the majestically iconic Twelve Apostles.
Also Read: 72-Hour Scenic Self-Drive Along Australia's Great Ocean Road
4. Visit Kakadu National Park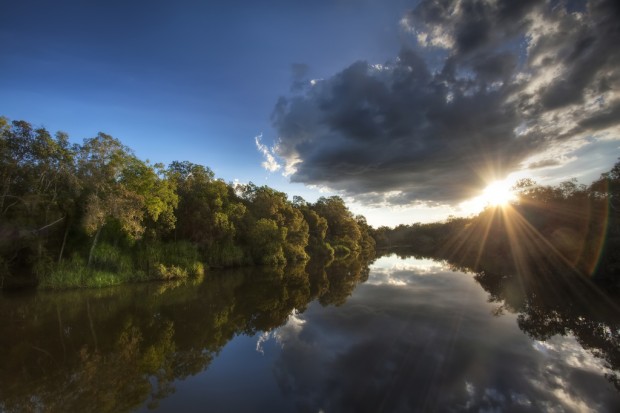 Image Credits: Chris Ford
Kakadu National Park is in the far north of the Northern Territory. It's a truly vast park, measuring approximately 200 by 100 kilometres—it's literally as big as some European countries. Kakadu is a place of ancient Aboriginal heritage; huge numbers of wildlife, including saltwater crocodiles and millions of birds; spectacular waterfalls; and refreshing billabongs.
5. Go on a Sydney Harbour Cruise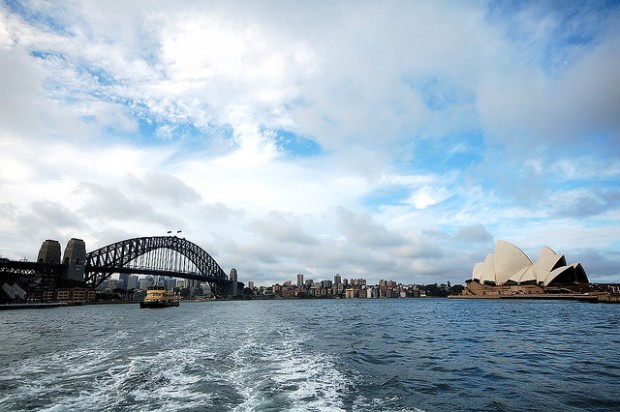 Image Credits: Taro Taylor
Most first-time visitors to Australia arrive in Sydney and the best way to get an impression of the country's largest city is taking a Sydney Harbour cruise. There's nothing as relaxing as sailing underneath the iconic Sydney Harbour Bridge and past the Opera House with a can of beer in your hand and the warm Australian sun shining on your face. Many cruises also stop at secluded beaches where you can bask in the sun some more and take refreshing dips in the water of Port Jackson.
6. Sample Wines in the Barossa Valley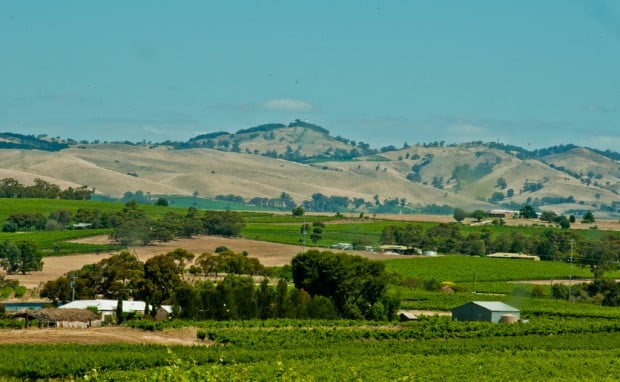 Image Credits: Graeme Churchard
Australia is home to some of the world's best wine regions—examples are the Hunter Valley, McLaren Vale, Clare Valley and Margaret River. But arguably the best of them all is the Barossa Valley in South Australia, a huge rolling expanse of green vineyards, hay fields and world-class wine cellars.
7. Go Off-Road Driving on Fraser Island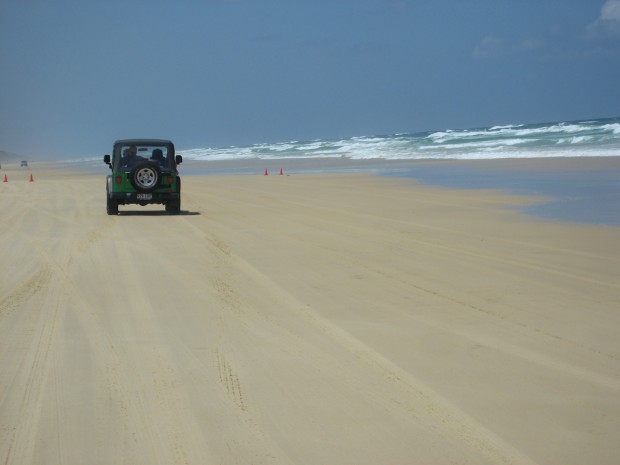 Image Credits: Noami
Fraser Island off the coast of Queensland is the world's largest sand island. It features the most amazing sandy beaches and a lush forest interior dotted with cool freshwater lakes. Many tour companies organise trips to the island, which involve bushwalking, camping and a lot of amazing 4W driving.
8. Swim with Whale Sharks in Ningaloo Reef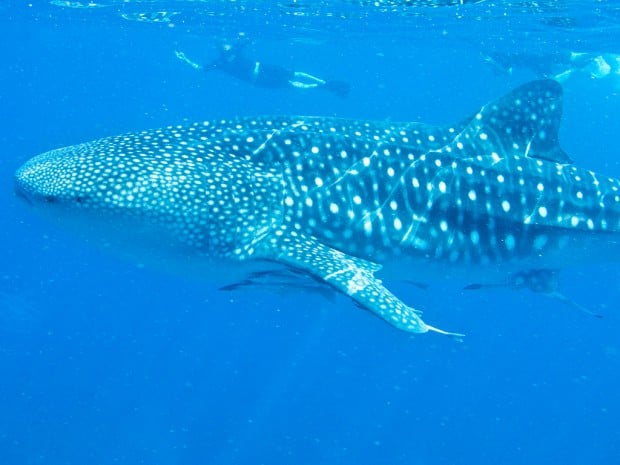 Image Credits: Julie Edgley
The Ningaloo Reef, a UNESCO World Heritage Site, is one of the world's only fringing reefs that lies this close to the beach. You can pretty much just walk off the beach and into the water and start snorkeling. It's also one of the only places in the world where you can swim with migrating whale sharks, the largest fish on earth, an absolutely unforgettable travel experience.
9. Sunbathe on the Beaches of the East Coast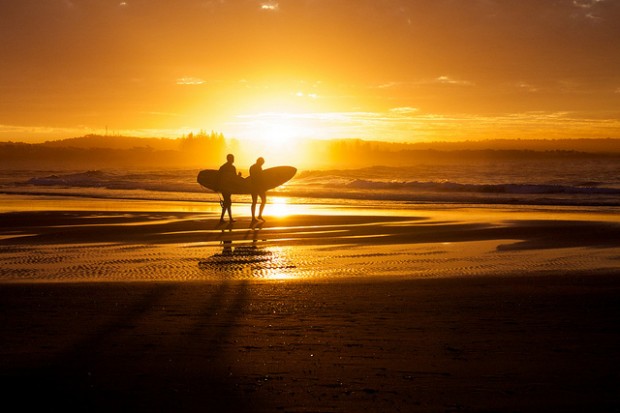 Image Credits: Richard Rydge
Australia's home to some of the greatest beaches on this wonderful planet, many of them located on the sun-soaked coasts of New South Wales and Queensland. Places that stand out are Byron Bay, Airlie Beach, Gold Coast and, of course, Bondi Beach, one of the world's most famous beaches.
Also Read: Top 10 Best Beaches in Australia
10. Drive around Tasmania

Image Credits: Craig Gibson
Although Tasmania is usually not on the radar of people who visit Australia for the first time, it does have an abundance of sights and activities to offer. This island state is home to some of the most pristine and unspoilt wilderness areas in the world, including some absolutely stunning national parks. A road trip around Tasmania doesn't take longer than two weeks and takes in attractions like Hobart, Wineglass Bay, Port Arthur and Cradle Mountain.
11. Go Shark Cage Diving in Port Lincoln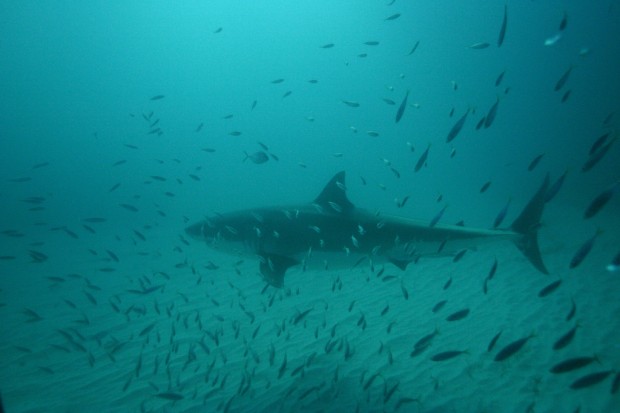 Image Credits: Michael Fontenot
Home to so many deadly animals that it's almost unbelievable, Australia is the place to overcome one of your fears and go shark cage diving. The Great Australian Bight is home to one of the largest populations of great white sharks in the world, making it the perfect destination for adventure-minded people.
12. Sail the Whitsunday Islands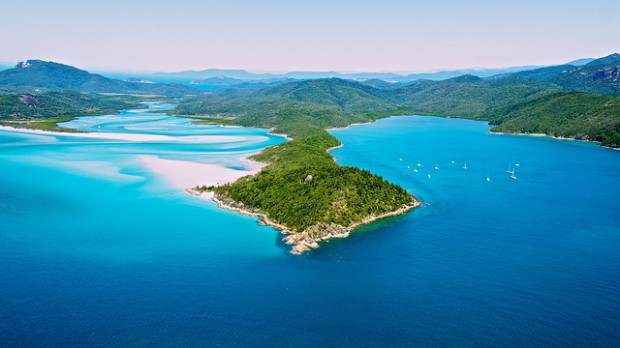 Image Credits: Richard Rydge
The ultimate tropical destination in Australia, the Whitsunday Islands are an archipelago of 74 islands situated between the Great Barrier Reef and the coast of northeastern Queensland. The majority of the islands is uninhabited, but there are great hiking trails and absolutely stunning white beaches that can reached by boat. A multiday sailing trip around the Whitsunday Islands is a must-do for any first-time visitor to Australia.
Also Read: 10 Surreal Places in Australia You Didn't Know Exist