Simplicity at its finest is the fundamental idea when it comes to a Chizu cafe. Featuring an elegant and immaculate interior with a cosy and intimate atmosphere, Chizu is centred on the concept of a Japanese-inspired lifestyle cafe. Every Chizu outlet in Malaysia is the ideal venue for work, study, and social events. It's also a beautiful setting for photo sessions with its delicious products and humble servicing gestures.
Also read: 16 Best Cafes in and Around Mont' Kiara, KL to Chill At
Yummy bites and drinks in every Chizu cafe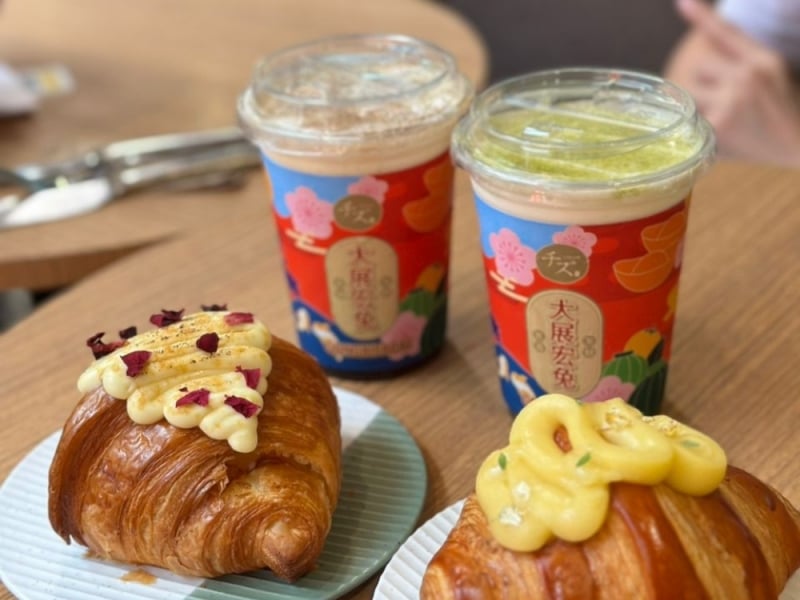 Chizu is the best place to go when it comes to trying something new and being adventurous with your food. The cafe offers a variety of unique and creative drinks and pastries. Their specialities are Cheese Drinks, one of the matches made in heaven! It gives a harmonious blend of sweet and savoury in one sip. A drink base of your choice matched with their velvety cheese foam is the crowning jewel of Chizu. For starters, their Cheese Japanese Roasted Oolong Tea is highly recommended, and if you prefer something more indulgent, try out their Cheese Nutty Cocoa Latte.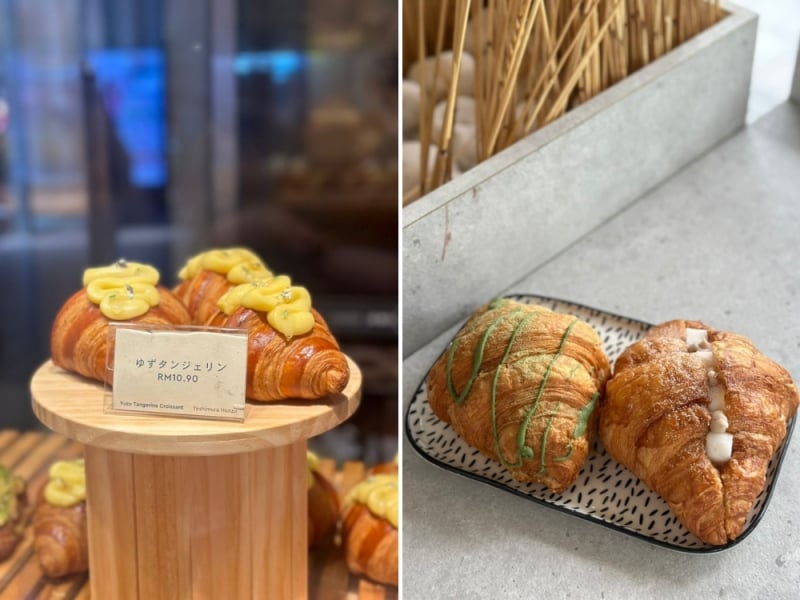 Their blend of Arabica coffee beans is also delicious, the espresso full of lovely roasted aroma. Whether as a standard Latte, their speciality Cheese Coffee, or paired with Matcha to make Matcha Cold Foam Espresso, their coffee is comfort in a cup. Light and fruity drinks are also available and loved by many, their Super Season Fruit Tea being a top hit with its tropical blend.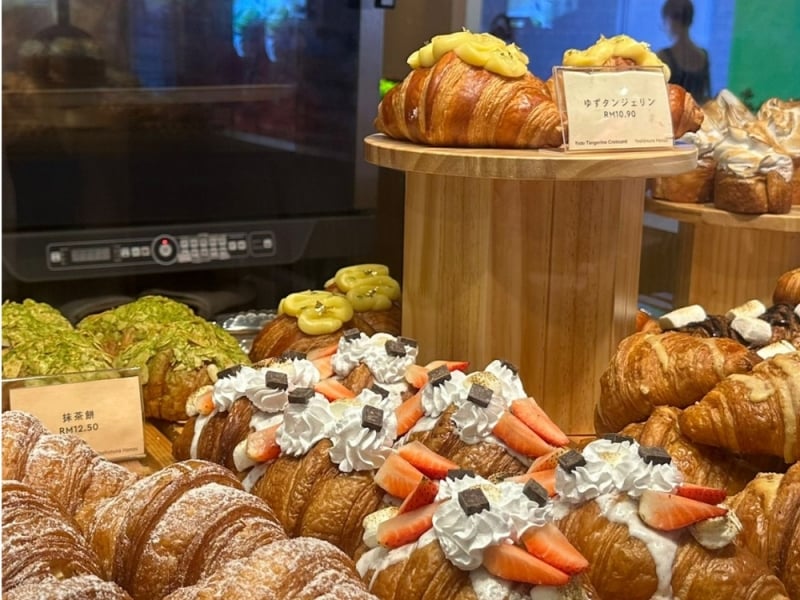 Their croissants, on the other hand, are a topic of their own. The classic Original croissant impresses with its flaky and buttery savoury goodness, making for a good base to pair with other creative flavour profiles. For instance, the Japanese Cheese Croissant is a sweet cream cheese croissant decorated with dried rose petals, giving it a soft and sweet look to match the taste. If you prefer chocolate instead, their Chocolate S'mores are to die for! Enveloped in cocoa powder and spread, and topped off with torched marshmallows, it is delectable and a great complement to their signature croissant. They also offer seasonal flavours, so do keep an eye out!
Chizu, Malaysia: A treat for your eyes and taste buds
But that's not all: Chizu also offers delicious meals in selected outlets, ranging from croissant sandwiches to rice bowls and ramen. Some of their top savoury hits are the Teriyaki Chicken Rice Bowl, the Ban Ban Ji Croissant Sandwich, and Kimchi Ramen. Made to order, the warm and filling meals are sure to satisfy your hunger.
To date, there are 11 Chizu outlets across Klang Valley and one located in Pahang. For your next cafe-hopping session or chill afternoon in a serene and aesthetic place, head to the nearest Chizu outlet!
---
All images are credited to Chizu (Official Instagram Page).