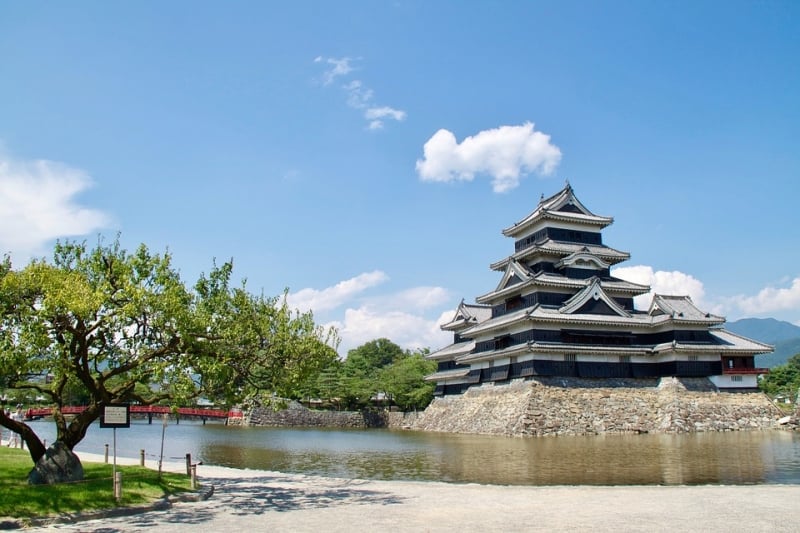 Contrary to popular belief, East Asia isn't just home to mega metropolitan cities like Beijing, Seoul, or Tokyo. In fact, there is a myriad of wonderful locations in that region, each holding its own diverse culture. Many of these places are criminally underrated and are simply waiting to be thoroughly explored. Ready for some travel inspiration? Here's a list of underrated cities in East Asia that you should check out.
Before you get started on booking anything, we highly recommend checking out KAYAK's flight+hotel packages for amazing savings. They've done all the hard work of curating the best deals around, all that's left for you to do is book! Say goodbye to the hassle of trawling through multiple websites and comparing prices, because KAYAK's your one-stop shop for all your travel needs.

So what else are you waiting for? Book these awesome flight+hotel packages via KAYAK now and save up to 25%!
1. Xi'an, China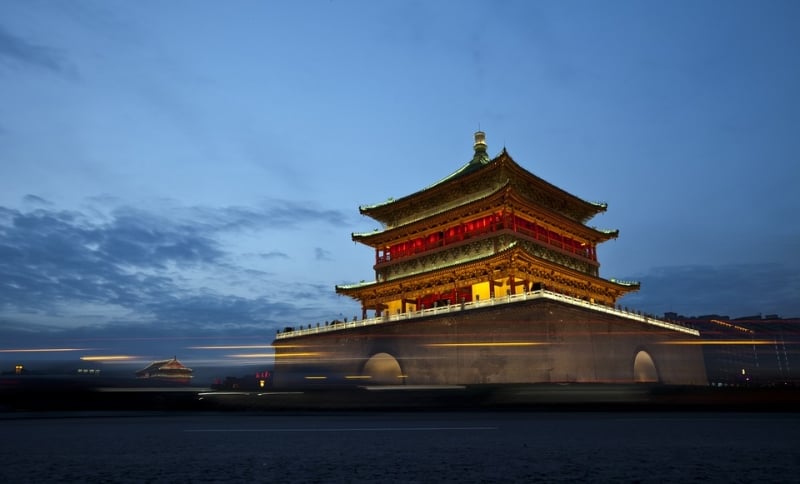 Shanghai and Beijing are undoubtedly China's most well-known cities. However, if you're looking for another cool city to visit – one without the hordes of tourists and dodgy air quality – Xi'an is where you want to be. The city is arguably the root of Chinese civilisation, having been the country's capital for several dynasties.
It holds several magnificent historical ruins, including Emperor Qin's mausoleum, his Army of Terracotta Warriors, and the 12th-century Bell Tower. That's not all! Xi'an is also home to a large Muslim community, and, as a result, an exquisite dining scene. Don't miss the bazaar in the Muslim Quarter, and make sure to try an authentic Xi'an Roujiamo meat sandwich while you're there.
2. Nagano, Japan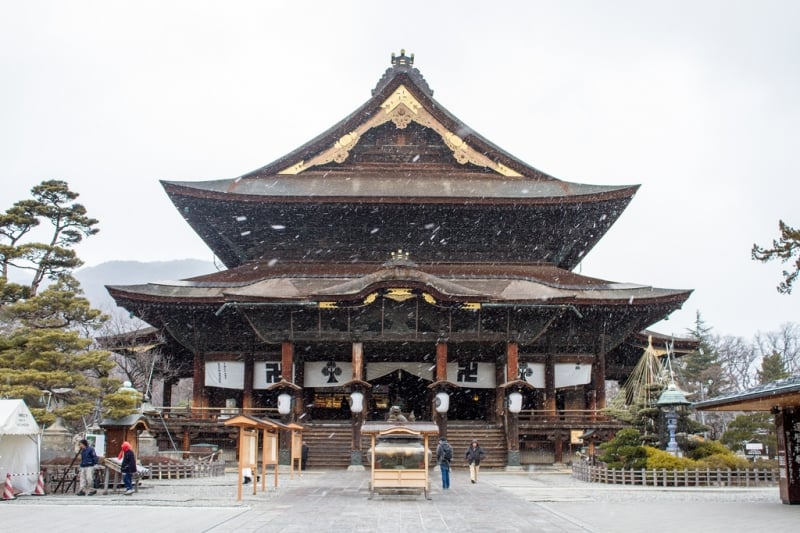 We can all agree that vacationing in Japan during winter is a dream! It's hard to say "no" especially with the abundance of natural onsen (hot springs) and ski resorts all over the country. Nagano is one hot spot that's popular for these very reasons. The capital of the Nagano Prefecture on the island of Honshu, the city is surrounded by the Japanese Alps. What's more, it's home to the Edo-era Matsushiro Castle and Zenkō-ji, one of the oldest Buddhist pilgrimage sites in the world.
Outside the city, adventure awaits. There's Shiga Kogen, an enormous ski resort situated in the highlands with ski runs and onsens leading to the summit of Mount Yokote. Other than that, you can also watch snow monkeys bathe in the hot springs at Jigokudani Monkey Park. And if you're going all out, there's the Tateyama Kurobe Alpine Route located on the Japanese Alps which lets visitors hike along mountainous valleys and even walk through 20-metre-high snow corridors! Now that's cool! Pun intended…
3. Gyeongju, South Korea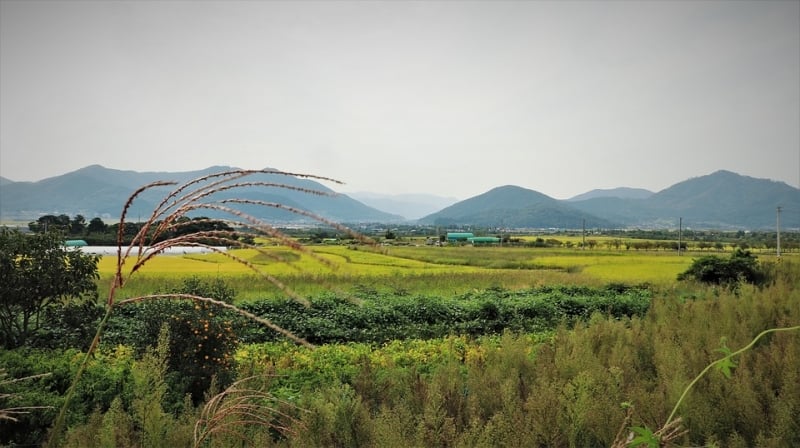 While it's a popular travel destination amongst locals, it is a pity that the ancient capital of Gyeongju doesn't receive as much love compared to Seoul or Busan. Once part of the kingdom of Silla, Gyeongju is now dubbed as a museum without walls, with many relics from that time scattered throughout the city.
Here you'll find the tombs of Silla-era rulers, the Bulguksa and Seokguram Grotto (the country's first UNESCO World Heritage Sites). Be sure to feast on delicacies such as Gyeongju ppang. Basically, it's a pancake filled with sweet red bean paste. Don't miss out on Gyeodong beopju while you're there either! It's a well-loved rice wine which is believed to have medicinal properties – plus, it's good.
4. Kanazawa, Japan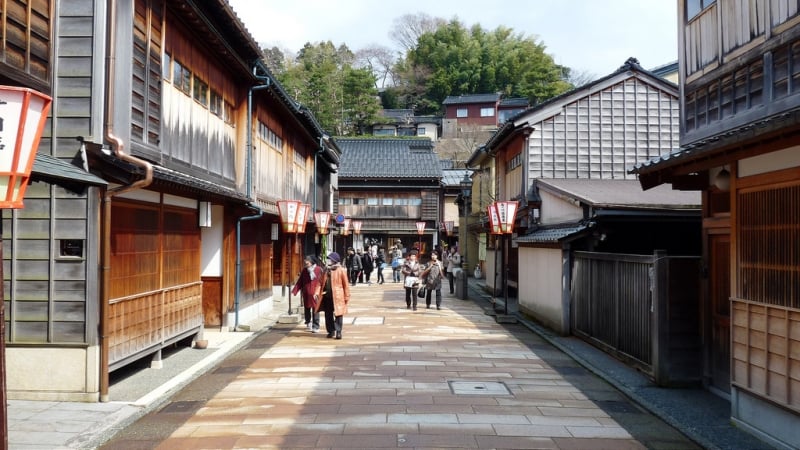 If you're fond of Kyoto's shrines, and seafood in Osaka, you'll be pleased to know that Kanazawa offers just as many, if not more, unforgettable experiences. Its quiet location, famous provincial cuisine, and extremely well-preserved Edo period landmarks make it a true hidden gem of a holiday destination in Japan!
The city is home to major cultural spots such as the Kenrokuen Garden (one of Japan's top 3 gardens), the charming Nagamachi Samurai District, and the serene Teramachi Temple District. Kanazawa's dining scene is also an amazing gastronomic affair, with its sake (rice wine) said to be the very refined and one-of-a-kind.
5. Tainan, Taiwan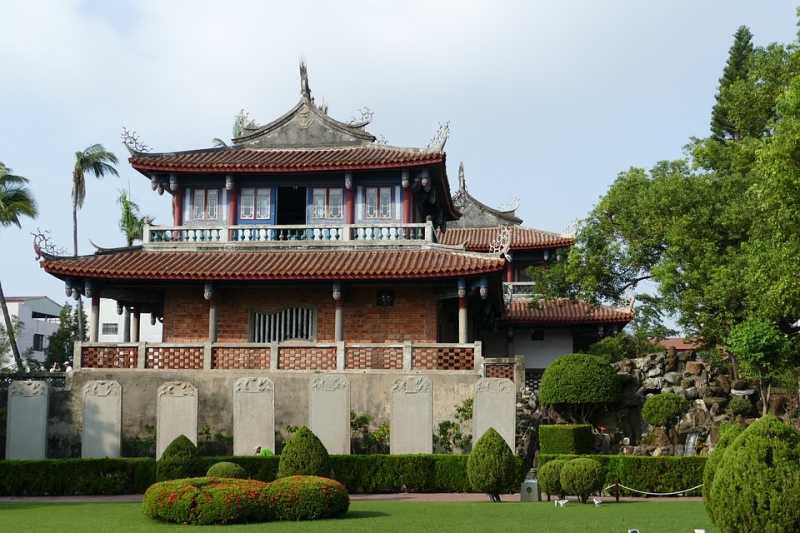 Been to Taipei already? Why not make your next travel destination the lesser travelled, yet equally enticing Tainan? The oldest city in Taiwan, Tainan has existed since the 16th century with its history dating back to Dutch colonial times and the Qing dynasty. It holds a plethora of ancient landmarks, like Fort Provintia, and the Taiwan Confucian Temple which conducts ancient Confucian ceremonies to this day.
You'll also want to check out Anping Old Streets, where you'll find alleys of traditional rammed earth houses which offer a glimpse into Tainan's olden days. Don't miss Qigu Salt Mountain too, where you'll get to climb up the salt mountains and enjoy authentic salt ice-cream found only in Qigu, Tainan.
6. Chongqing, China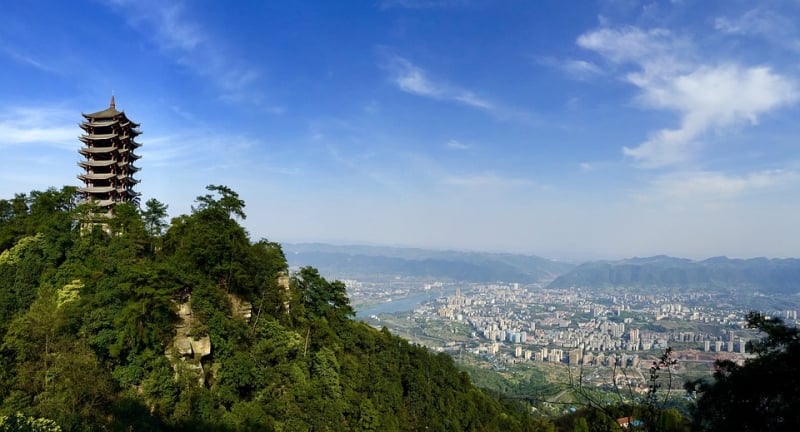 At first glance, Chongqing may come across as a city without much to see. However, one cannot be more wrong with that assumption! In reality, Chongqing offers an endless amount of things to see, do, and eat, which will have its visitors wanting to discover more.
For starters, embark on a cruise down the iconic Yangtze river and marvel at the picturesque landscapes. Then, travel back in time and explore China's rich history up close through a tour at Hong Ya Dong, an old town leaning on the side of a mountain. It used to be the military headquarters which belonged to famous military leader Chiang Kai-Shek. Afterwards, indulge in a hearty hot pot meal… with caution. That's because hot pot in Chongqing is an unquestionably spicy affair!
7. Naoshima, Japan

Naoshima is arguably Japan's coolest island, with a small population of 3,000 and much of its space brimming with art installations and contemporary art museums. Besides the many art museums to hang around in, Naoshima also has six Art House Projects (old village homes that have been converted to art galleries), and many unique architectural attractions.
Like much of Japan, there are hip cafes and restaurants to visit on the island – and a bath house (Naoshima Bath House), except this traditional bath house is an art installation on its own too! Seriously, if you're an art enthusiast or someone who loves art, you wouldn't want to miss this place.
8. Chengdu, China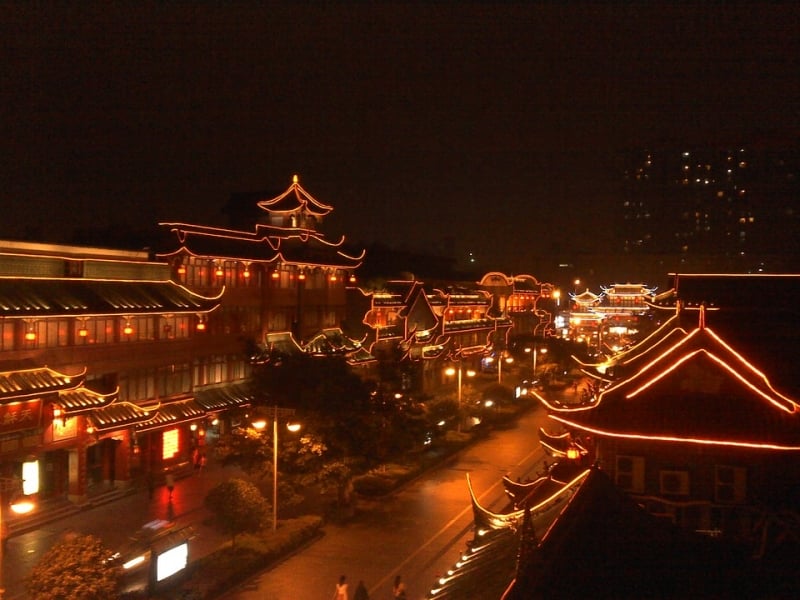 Chengdu is the capital of the Sichuan Province in China, known for being home to the country's spiciest cuisines and cuddly Giant Pandas. Apart from that, Chengdu also has a good amount of sightseeing spots which offers a glimpse into its culture to visitors. Examples of these places include Mount Qingcheng (an important Taoism site), Wuhou Shrine (a famous Three Kingdoms relic), and Jinsha Ruins (a theme-park style museum revolving around the Ancient Shu civilisation).
Be sure to check out the many picturesque locations in Chengdu that are worth visiting for their unique architecture and ambiences as well, like Jinli, Kuanzhaixiangzi, and Huanglongxi.
9. Hsinchu, Taiwan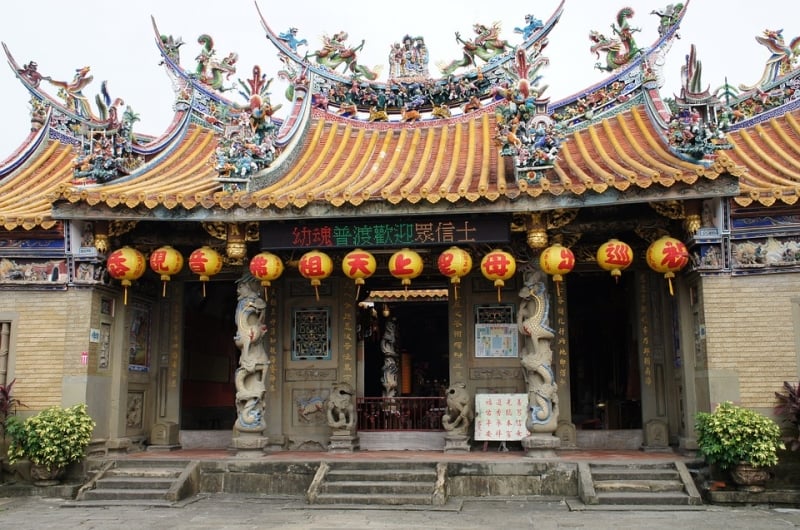 You've heard about Taipei, Kaohsiung, and maybe even Taichung – but what about Hsinchu, a small, laid-back city in the north of Taiwan? Dubbed "the Windy City" due to its year-long breezy weather, Hsinchu is ideal for travellers looking to escape the noise and bustle of city life.
Here, you'll have a chance to unwind with lush natural greenery, old temples, art galleries, and of course good food. The city's speciality is Mifen (rice noodles)! Places to keep tabs on while planning your trip include Eighteen Peaks Mountain, Leofoo Village Theme Park, and the East Gate.
10. Daegu, South Korea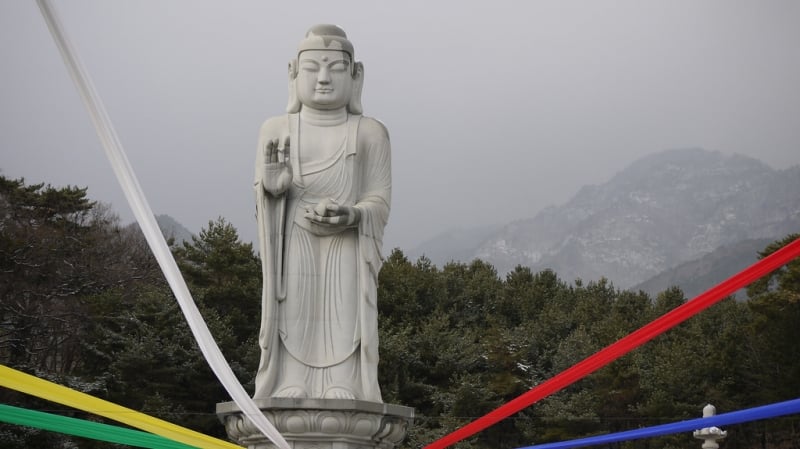 South Korea's fourth most populous city is Daegu: a colourful, vibrant centre home to many Silla-era Buddhist temples and shrines and surrounded by spectacular mountains, including Palgongsan. Daegu also hosts the annual Colorful Daegu Festival which showcases the city's culture and arts, unique locations like Mabijeong Mural Village, Hillcrest (an eco theme-park), and The Arc, a futuristic building that houses an observatory, theatre, and exhibition space.
While Daegu lacks the vibrant shopping scene that Seoul has, it makes up for it with its relaxed atmosphere and quaint, less touristy surroundings – making it a memorable travel destination.
Adventure awaits in East Asia!
Those are the ten places! Next time you find yourself thinking of a trip to East Asia, you know where to head to (not Tokyo or Shanghai)!
Spoilt for choice on where to head to next after reading this article? Before you make your final decision, why not check out KAYAK's flight+hotel packages? Simply input your estimated travel dates and desired destination, and KAYAK will source for the best flight and hotel deals around for you! There's no need to open multiple tabs and compare prices from airlines and hotels individually, it's just so fuss-free and convenient to book both together at one go.

So what else are you waiting for? Book these awesome flight+hotel packages via KAYAK now and save up to 25%!